L'Italiano a solid choice amid Weiden's limited Italian cuisine scene
By
Stars and Stripes
March 3, 2022
---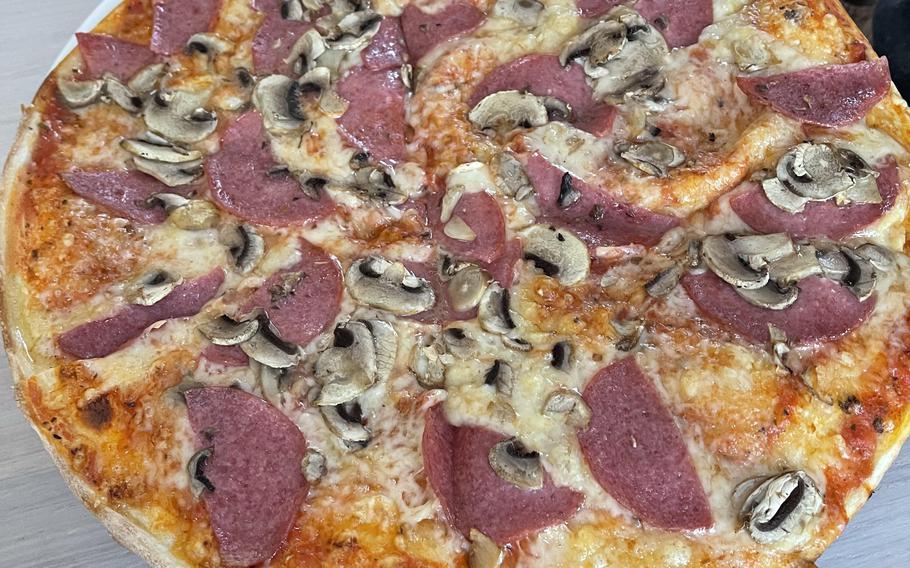 The already limited options for Italian food in the German city of Weiden dropped even more due to a tragedy.
On Feb. 12, one La Vita restaurant patron died after drinking Champagne that had been spiked with ecstasy. Several others were sickened and police are still investigating what happened.
La Vita had been my first choice for this review. With that no longer an option, I searched for similar fare within driving distance of the U.S. bases in the Grafenwoehr area. I settled on L'Italiano, an eponymous eatery in Weiden's old town.
The choices include pizza, pasta and house recommendations, as well as dessert and drinks. I tried L'Italiano for lunch, and it wasn't too crowded on the Wednesday I visited.
The ambiance was nothing special and the light above my table was off, so I didn't get much of a look at the food that was served.
On the flip side, the menus were already on the table, so I was able to peruse the offerings immediately after being seated.
Despite having beverage options aplenty, ranging from soft drinks to beer, wine and cocktails both alcoholic and nonalcoholic, I stuck with still water.
That put the onus on the food to deliver flavor. I went with spaghetti carbonara, lasagna and a salami pizza, which I asked to be topped with mushrooms.
The spaghetti carbonara was my favorite, and for the price, it was a fair portion. The pizza, which looked and tasted fresh, also proved to be a good option. They're 34 centimeters, or about 13.5 inches, and vary in price from seven to 12 euros, depending on the toppings.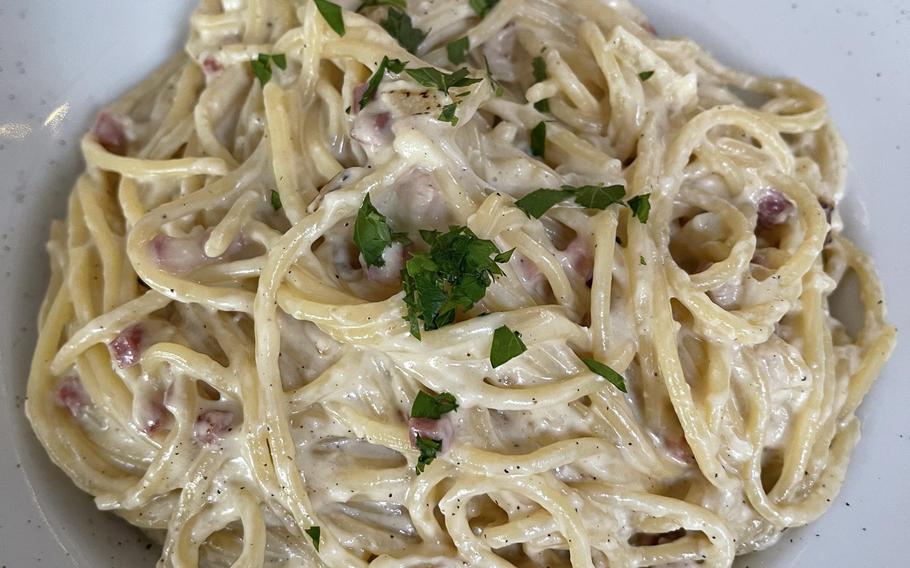 L'Italiano's lasagna also is a generous helping, but the restaurant overdid it with the curious addition of peas, at least for my taste.
Whereas choices abound on most of the menu, dessert is a different story. The sparse selection is highlighted by the seasonal homemade tiramisu.
An underground parking garage is just a short walk away from the restaurant.
All in all, it was a pleasant lunchtime experience. I found the staff helpful with recommendations and attentive without being overbearing. Just be sure to have cash on hand, as credit cards are not accepted.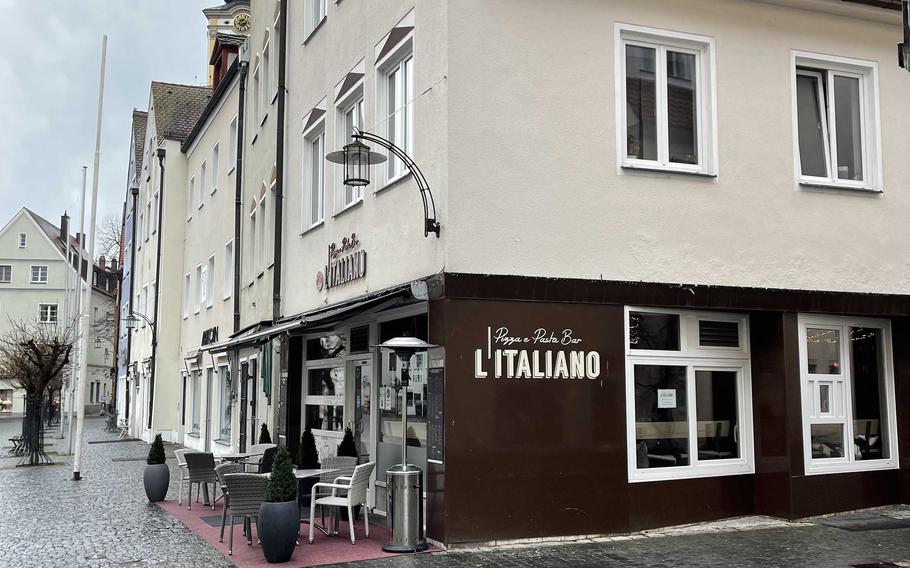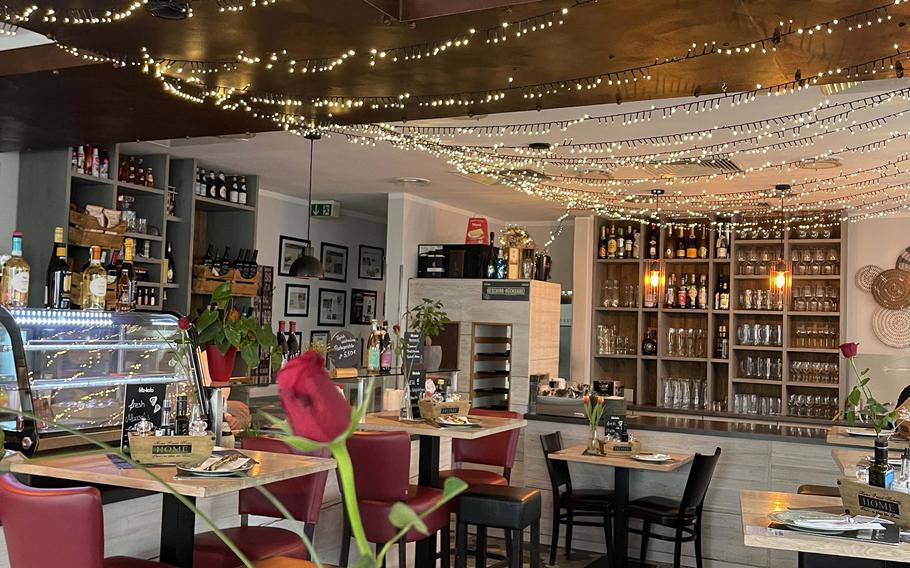 L'Italiano
Address: Tuerlgasse 1, Weiden, Germany
Hours: Monday to Saturday, 11 a.m.-2 p.m. and 5-10 p.m. Closed on Sunday.
Prices: Between four and 20 euros.
Menu: Available in English, Italian and German and online at wp.litaliano-weiden.de/litalianoweiden
Phone: +49 961 47055033
---
---
---
---