Kaiserslautern cafe entices with charm and breakfasts served seven days a week
By
Stars and Stripes
February 17, 2022
---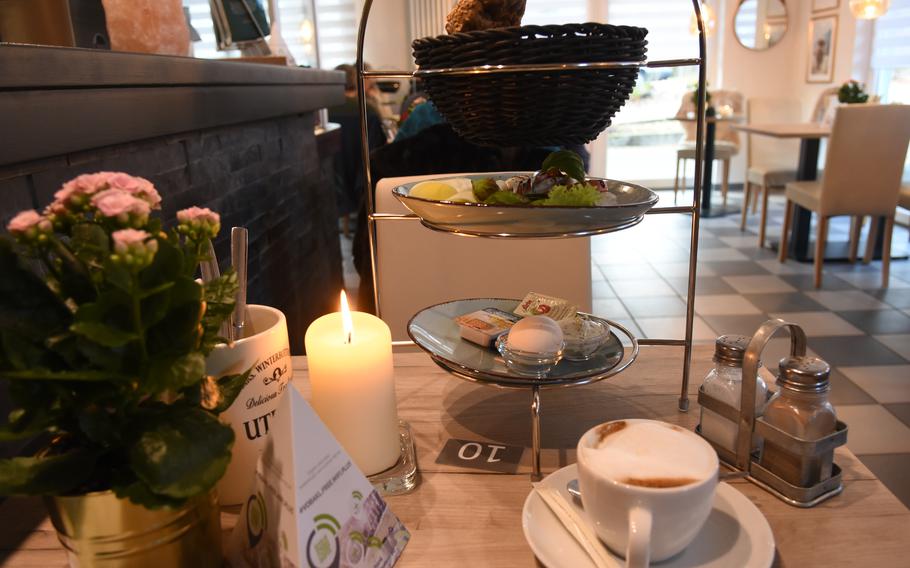 Although patrons at Kaiserslautern's Cafe Hinz can get their orders of coffee and pastries to go, those who have time to sit down for breakfast are in for a worthwhile experience.
Small details, such as lighted candles and fresh flowers at each table and friendly service, set a welcoming scene at this relatively new cafe in the city's leafy, quiet northwest district.
Best of all, the food matches the ambience. The menu is simple, with only six entrees and German breakfast staples such as wheat rolls, eggs and cheese making repeat appearances.
I was surprised to find the place, which opened in May 2021, nearly full on a recent weekday morning. After settling in, I decided that this was the perfect place to meet a friend or two for a mid-morning breakfast and coffee.
The French breakfast was basic but tempting. It consists of two croissants with butter, jelly and a choice of either honey or Nutella.
The eggs also sounded good and offered the following options: fried, sunny side up or scrambled, with or without sliced tomatoes or fried ham.
But in the end, I chose the vegetarian breakfast, and within minutes, a stack of two plates and a bread basket were delivered.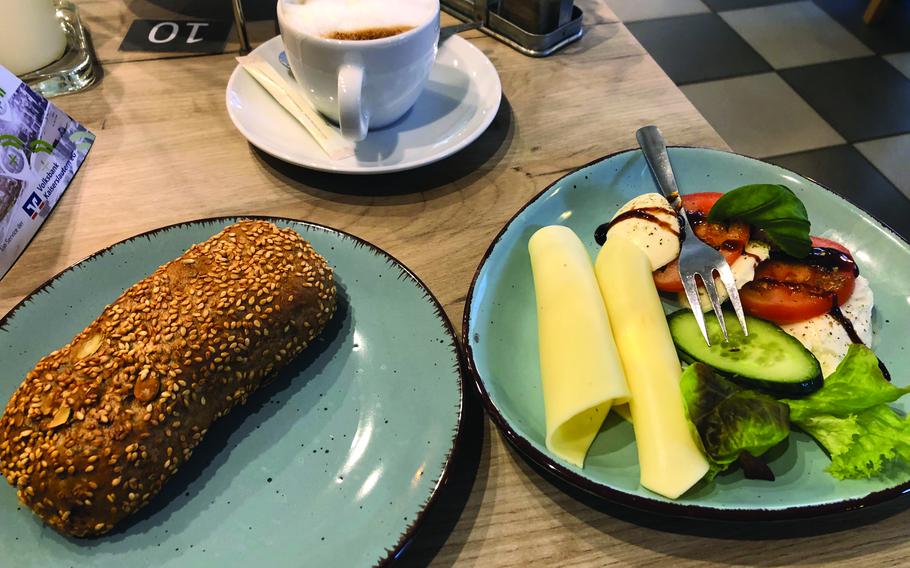 The two rolls were fresh and already sliced. One plate had a hard-boiled egg, cooked just right, and an array of spreads including butter, cream cheese, jelly and honey.
On the second plate were two slices of cheese and an assortment of mozzarella, tomato slices, cucumber, lettuce and fresh basil drizzled with balsamic vinegar.
The hearty meal hit just the right notes for mid-morning. Both adults and kids would likely be satisfied with it.
Beverage options are typical cafe fare, such as cappuccino, milk coffee, hot chocolate and three types of espresso. Flavored syrup and lactose-free milk can be requested for an extra charge.
The cappuccino I ordered was strong and of better quality than the usual German cafe cappuccino. On its Facebook page, Cafe Hinz wrote that last fall, it hosted a barista course for staffers "in order to offer our customers the best coffee."
Sure enough, I was impressed with the potent pick-me-up that accompanied my meal.
Sweet baked goods such as frosted donuts and cake provide added temptation. Several pastries that I don't typically see in German bakeries caught my eye, including one that was frosted with what looked like Nutella and chocolate, with vanilla pudding in the center.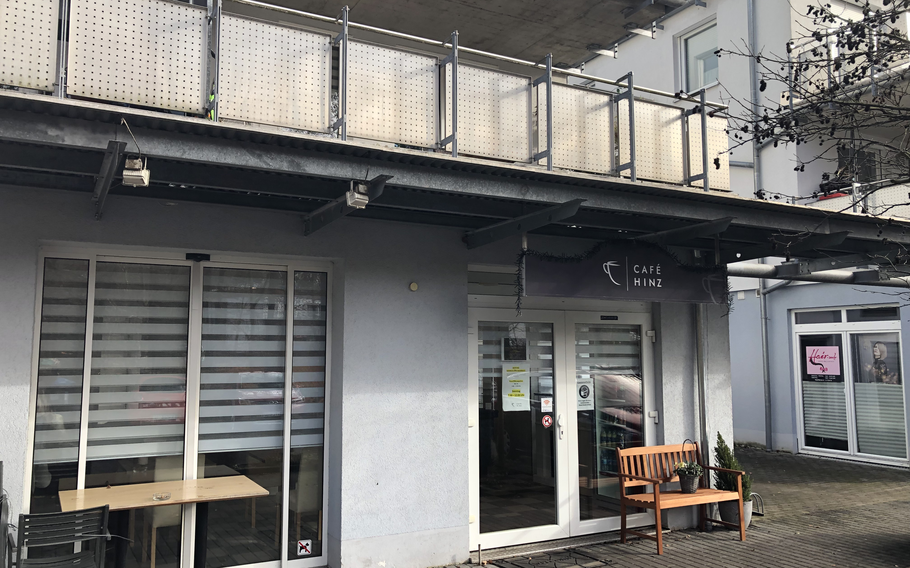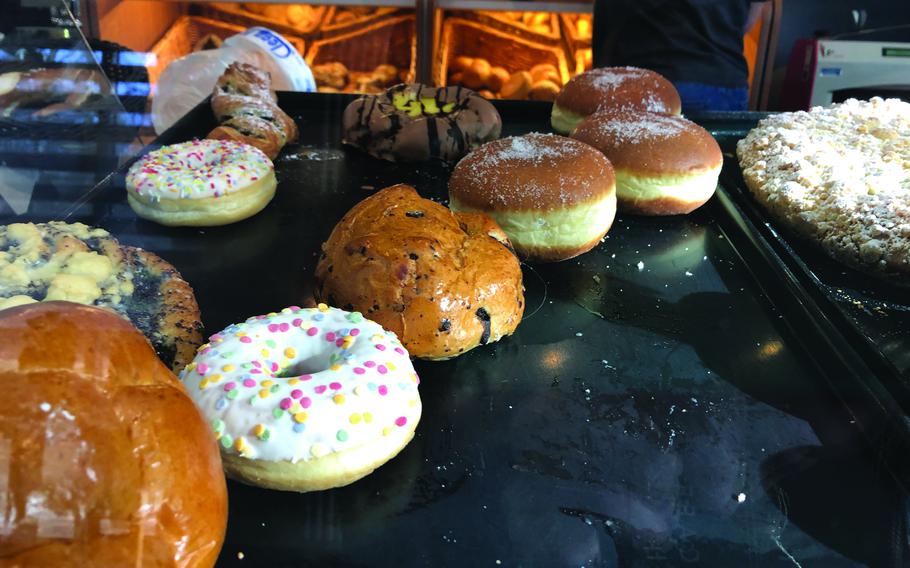 Cafe Hinz
Address: Welschgasse 2, Kaiserslautern 67659
Hours: Monday through Saturday, 6 a.m.-1 p.m.; Sunday, 7:30 a.m.-noon.
Prices: Entrees on the breakfast menu range from 3.70 euros to 12.90 euros for a "breakfast for two." Coffee drinks start at 2.10 euros for an espresso and go up to 3.50 euros for a cafe creme.
English menu: Yes, on website.
Information: Online: cafe-hinz.business.site and www.facebook.com/CafeHinz; email: cafe-hinz@web.de; phone: 0631-3409-7290.
---
---
---
---