A hop across the Czech border ends at a Down Under pie shop
By
Stars and Stripes
February 3, 2022
---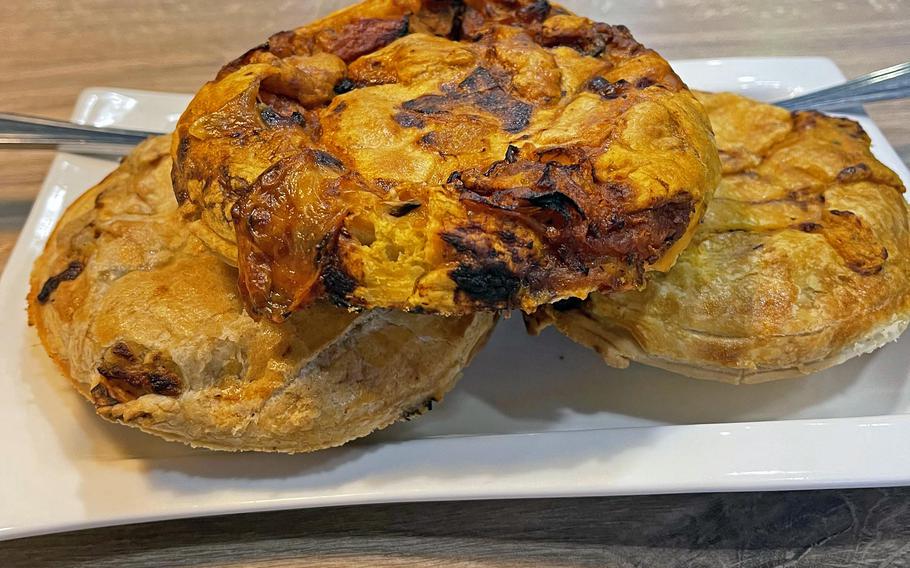 A hot, savory pie is an inexpensive and satisfying way to fill up on a winter day.
Americans at the sprawling base in rural Grafenwoehr aren't likely to find much of a savory pie selection, if they can find one at all, in the nearby towns. But a day trip across the German-Czech border presents an opportunity to try out the Australian version, known as a meat pie. Some versions of the Aussie meat pie I've seen advertised are actually vegetarian, but I guess when you have a catchy name, you stick with it.
The founders of SkipPie, a small joint in Pilsen's city center, say they spent 13 years in Australia, where they presumably developed a love for filled pastries. They came back home on a mission: to address the "sad state of low standard, low quality and low diversity fast food in the Czech Republic," their website says.
While I personally can't speak for the country's fast food standards, whatever they are, SkiPie does bring them up a notch.
I've had my share of English-style pies and pasties but little in the way of Down Under food until now. But the restaurant does serve a significant Australian community living in the area, and the online reviews from the Aussies say these pies are the real deal.
The Australian pie, which is beef, cheese and onions, is about as traditional as it gets. If you'd like to do something a little unusual, they've got a pie with wild kangaroo meat.
My favorite was the Mafian, which was filled with spicy sausage, crushed tomatoes, mushrooms, olives and mozzarella inside. I guess it's the Oz version of Chicago deep-dish pizza. I've also enjoyed the carbonara, which includes turkey breast, bacon, parmesan and mushrooms.
The pastry itself has a pleasant soft puff to it on top. The bottom is hard, which I found unappealing, but for all I know, that's how it should be.
Be on the lookout for their daily special pie. The one I tried when I stopped by had chicken infused with curry sauce, and it was delightful.
To satisfy a sweet tooth, they also offer pastries and homemade muffins that included cherry, banana, apple and pear.
SkipPie is about an hour and 20 minutes' drive from Grafenwoehr or a couple of hours by train. I'd recommend the train should you want to spend the day exploring the city of Pilsen and having a few of its famous Pilsener beers.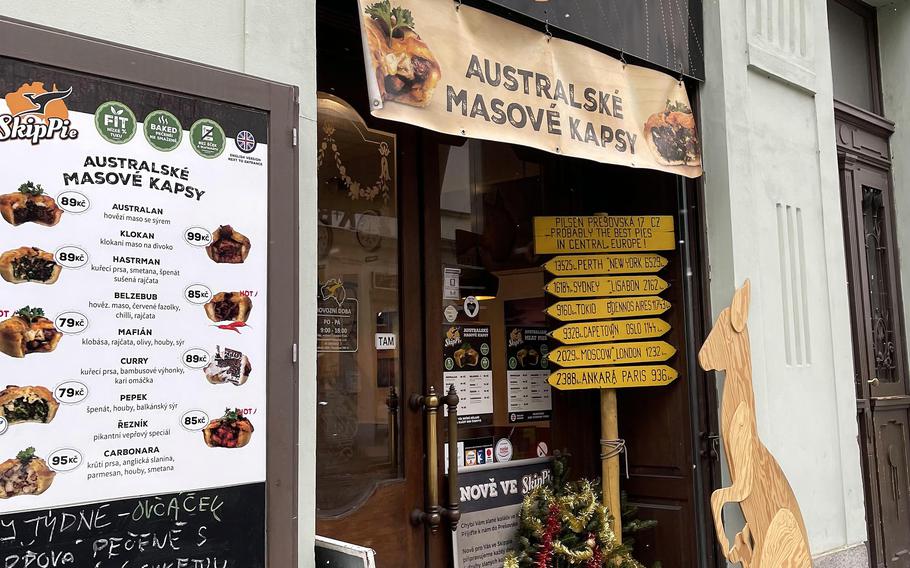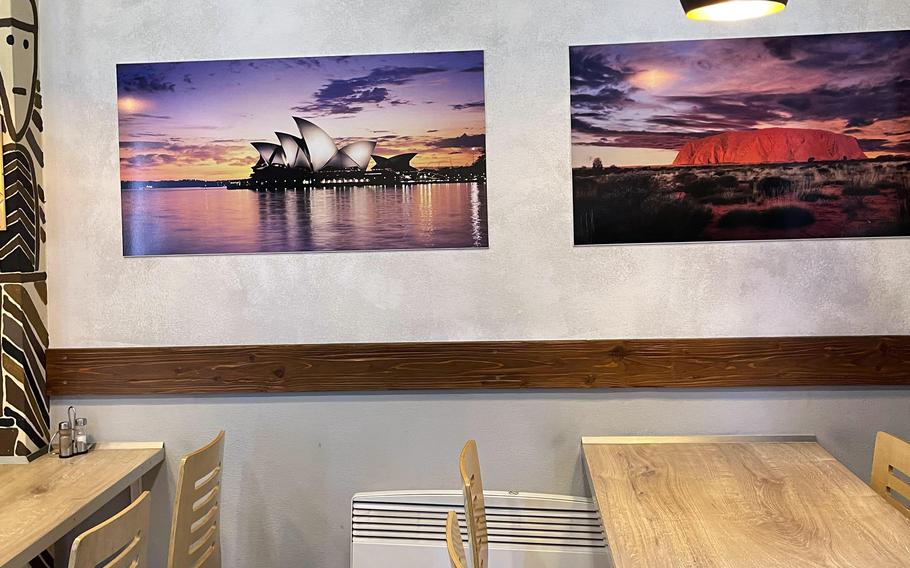 SkipPie
Address: Presovska 195/17, Pilsen, Czech Republic. Street parking is generally available; parking garages are in the city center. There is a second location at OC Doubravka Masarykova Street 75.
Hours: Monday to Friday, 9 a.m.-6 p.m. Closed on Saturday and Sunday. Check their website for hours at the second location.
Prices: Between 2 and 5 euros (equivalent in Czech koruna). Visa and Mastercard are accepted. American Express is not.
Menu: Available online in English and German at skippie.cz/en/index.htm
Information: +420 606 492 450; mfiala@gmail.com
---
---
---
---