Local tip while shopping in Venice leads to Osteria ai Promessi Sposi
By
Stars and Stripes
January 27, 2022
---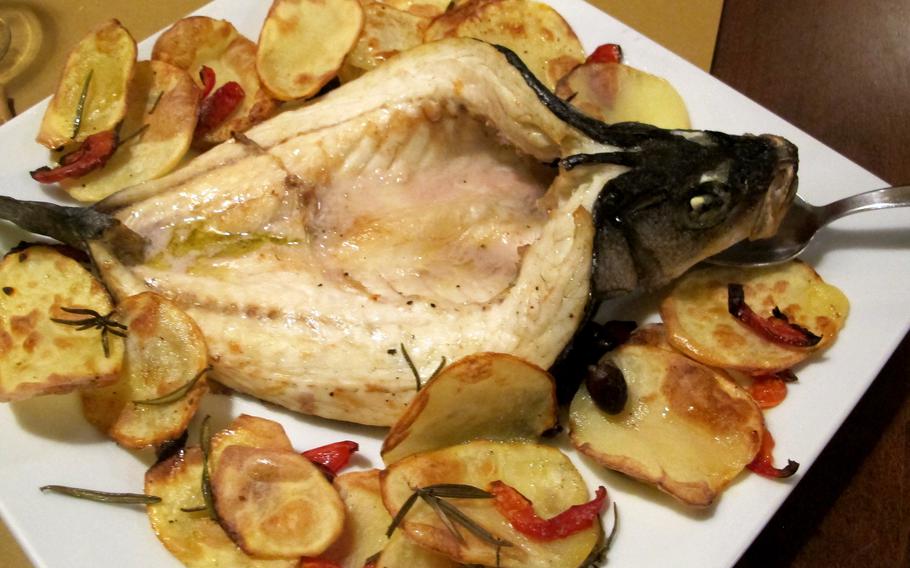 Years after my last trip to Venice, I arrived there again recently on a sunny January afternoon and wondered why I'd waited so long. It was cold and incomparably beautiful.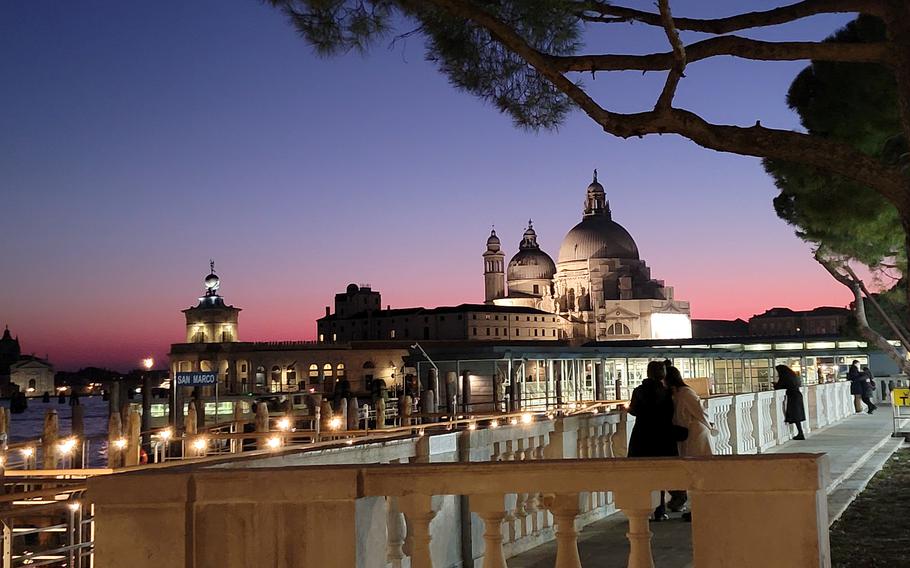 My stepdaughter and I stepped into Pylones, the French gift shop chain whose wares have been described as "on the corner of cute, between stupid and clever," and while the sales clerk rang up our purchases, I asked for a dining recommendation.
That's how we ended up at the charmingly named Osteria ai Promessi Sposi, or tavern of the betrothed. Located in the Cannaregio district in an alley about a fifth of a mile from the Ponte di Rialto, it turned out to be a terrific choice.
After showing our CDC vaccination cards, we were led to a table in one of two cozy rooms with yellow and red walls, plain wooden chairs and paper placemats on the tables. Jazz vocals at a low, pleasant volume added to the feeling that all was well with the world, at least here.
We were the first diners of the evening but were soon joined by a couple with a toddler and then two women. Weirdly, I thought, they seated us at adjacent tables instead of spreading us out. But they all were very friendly and adored my dog.
The restaurant specializes in fish and seafood dishes, although there's also pasta with duck and veal liver with polenta on the menu. On the night we dined there, the menu also featured a special T-bone steak.
We ordered the mixed fish platter for our appetizer. The chilled sardines, shrimp, octopus and baccala were very good. Only the little bit of salmon tasted unpleasant.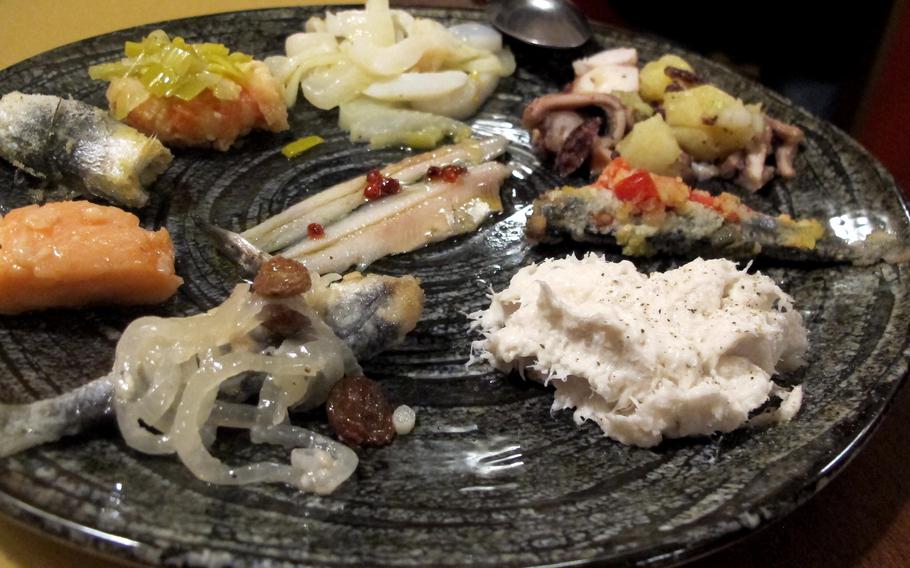 My first course was orecchiette with smoked shrimp and scallops in tomato sauce. It was a tad too smoky for my taste. My stepdaughter happily devoured her classic linguine with clams.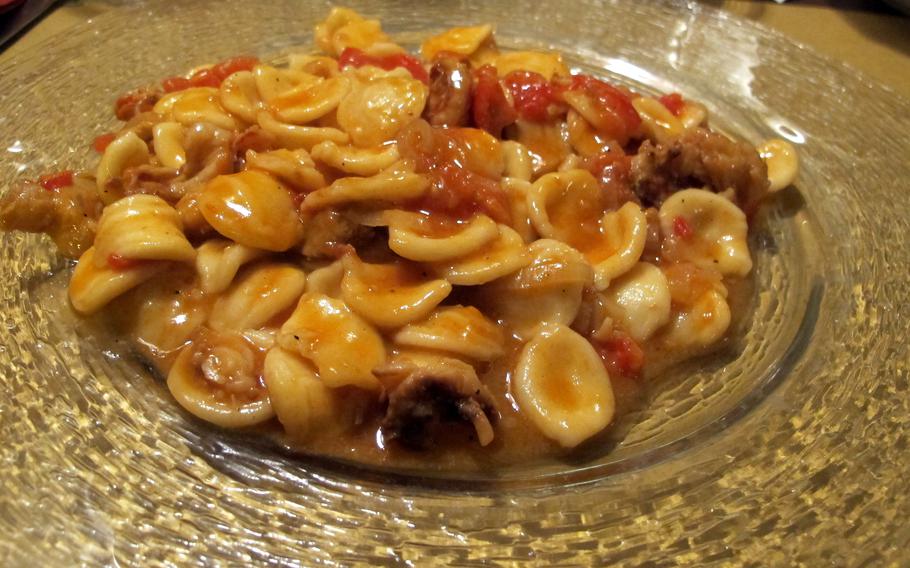 Our second course was the star of the show: a whole roasted sea bass, head still attached, simply dressed in olive oil and served with thinly sliced potatoes. Priced by the gram, it was about 1.5 pounds of meaty, mildly sweet fish, and it was delicious.
I had a serviceable house white wine to drink. My stepdaughter was fine with water. 
We finished with a molten chocolate cake. I enjoyed a couple of bites, and my stepdaughter polished it off with gusto.
And all of that was thanks to our Pylones purchases, which netted us a delectable additional gift. It just didn't show up on the store receipt.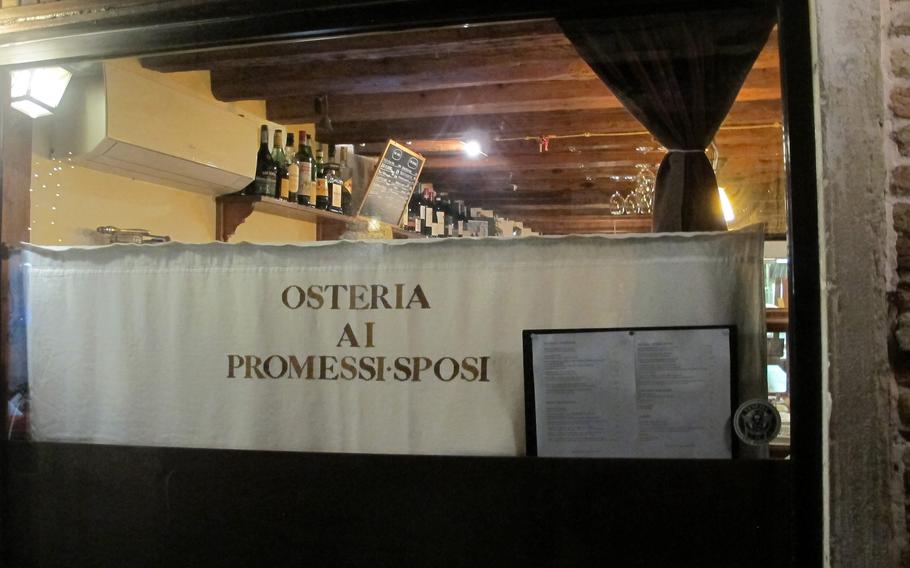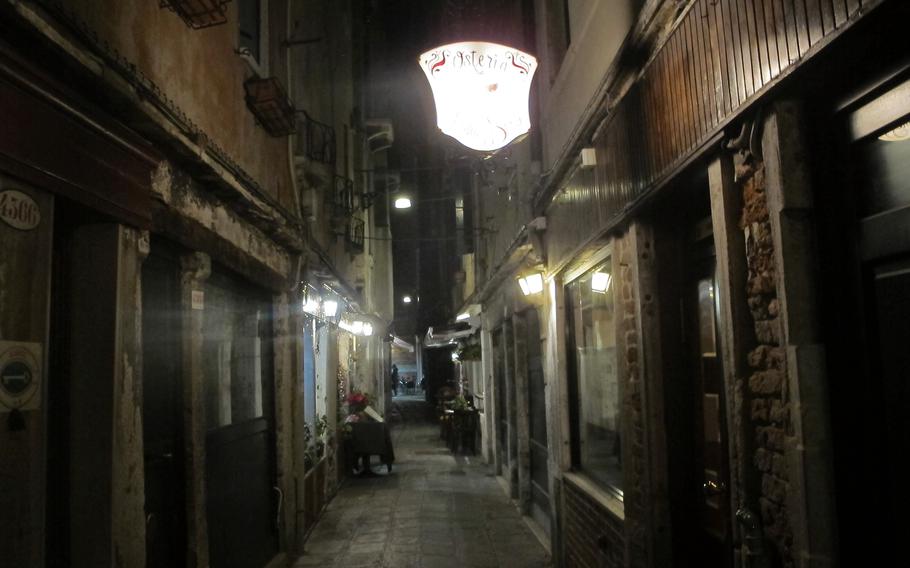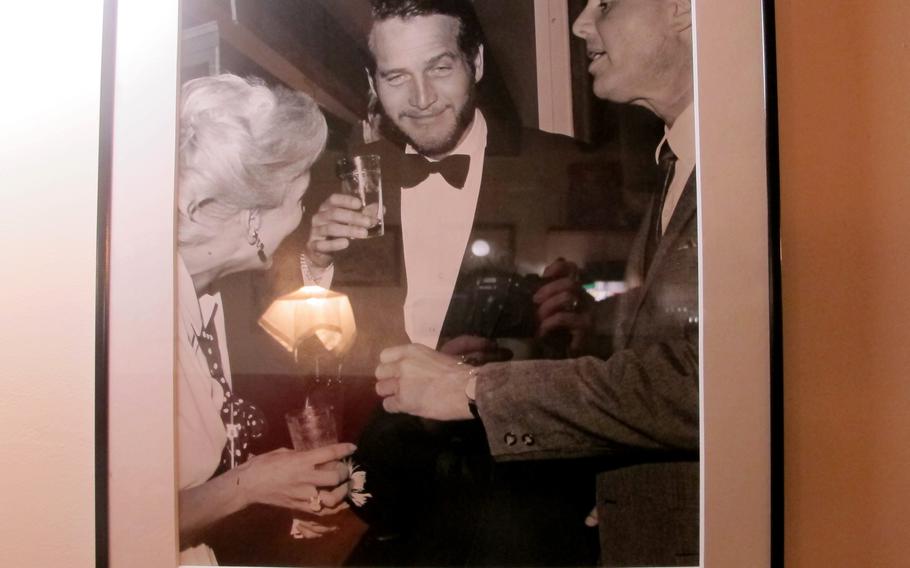 Address: Calle de l'Oca 4367, Venice, Italy
Information: Online: facebook.com/AiPromessiSposi; Phone: +39 041-241-2747
Prices: Moderate. Appetizers and first courses are about 15 euros; second courses are between 15 and 22 euros; desserts are 6 euros.
Hours: Tuesday through Sunday, 11:30 a.m.-2:30 p.m.; daily, 6:30-10:15 p.m.
---
---
---
---