A must Si: Mexican food done right in England
By
Stars and Stripes
January 20, 2022
---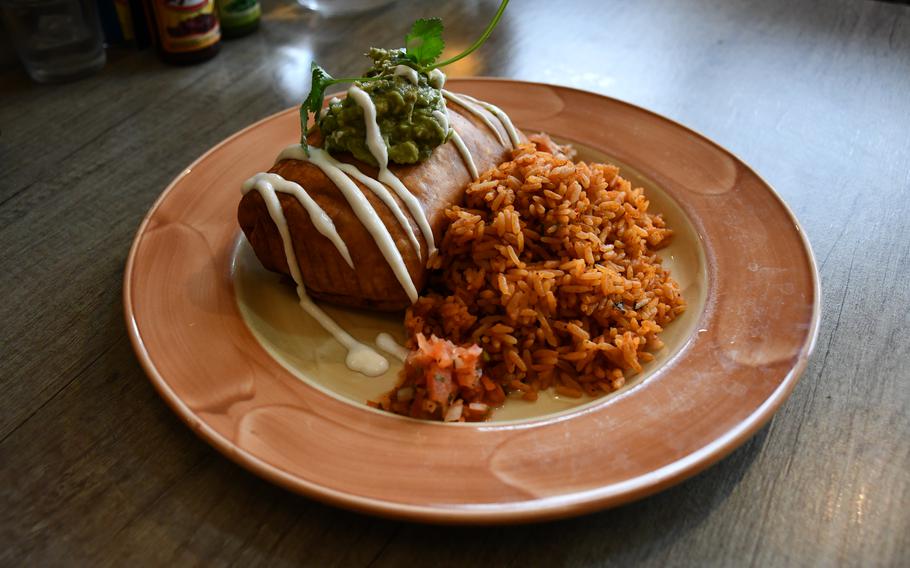 Tucked away on a side street off Newmarket's main drag, High Street, is a Mexican restaurant called El Guaca.
I went there for lunch on a typically overcast and misty English day, so El Guaca's vibrant and colorful aesthetics were a welcome contrast.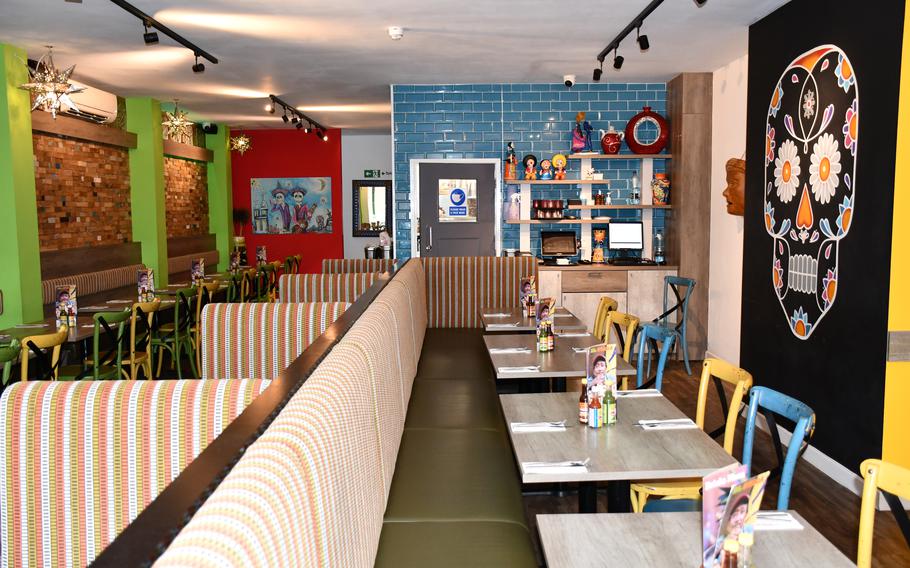 I also appreciated how clean the place looked. It seems the staff pays attention to the smallest details of the dining experience.  
The menu is filled with myriad authentic dishes including tacos, paellas and fajitas. Manager Jose Ribeiro said chefs spend every morning preparing meats that had been marinating overnight.
One of those chefs is Cezar Da Silva, who is also a co-owner of the El Guaca restaurant chain.
"He comes in once a week and makes the chefs prepare a meal," Ribeiro said. "If he tastes it and it is not up to his standards, he'll toss the whole thing in the bin and ask them to try again. That's what keeps this place busy. The consistency of our kitchen is amazing."
With that knowledge of the care that goes into food preparation at El Guaca, I decided that I had to try my favorite modern Mexican dish, the chimichanga.
This fried burrito, for me, is the baseline for assessing whether the restaurant knows what it's doing.
Frequently, I find that the meat is dry on the inside or too crisp on the outside. This pork chimichanga, however, was delicious. It had the right amount of exterior crispness and was flavored extremely well, retaining the juices from the marinade perfectly.
The combination of sour cream and fresh guacamole was well-done, and the fresh red and yellow peppers inside were a great pairing for the fried tortilla that enveloped the ensemble.
The portion size was a bit smaller than I'm used to in the U.S., but after living here a year, I have come to think of this as a cultural aspect. However, despite the smaller portion, it was still quite filling.
For dessert, there is a good mix of options. I chose coffee and bunuelos, which are a fritter of fried dough traditionally found in Spain and Latin American countries with Spanish connections. They can come in a variety of styles.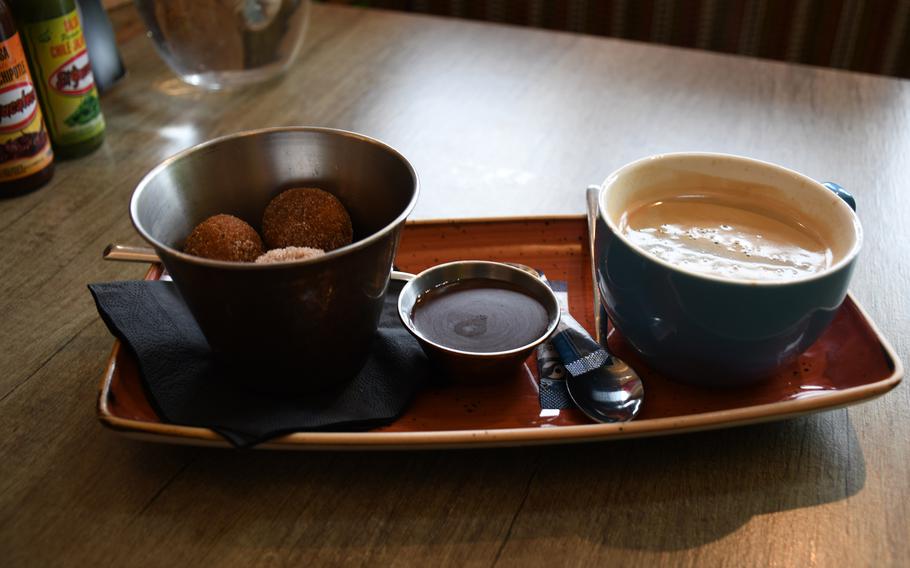 El Guaca makes them as fried dough balls with cinnamon and sugar, accompanied by dulce de leche and chocolate fudge sauce. They paired magnificently with the coffee and were a yummy ending to the meal.
El Guaca opened in Newmarket five years ago and has developed a loyal customer base. Nights are when the restaurant is busiest, so reservations are recommended for customers intending to have dinner there.
The chain has additional locations in Maldon, Colchester and Clacton-on-Sea.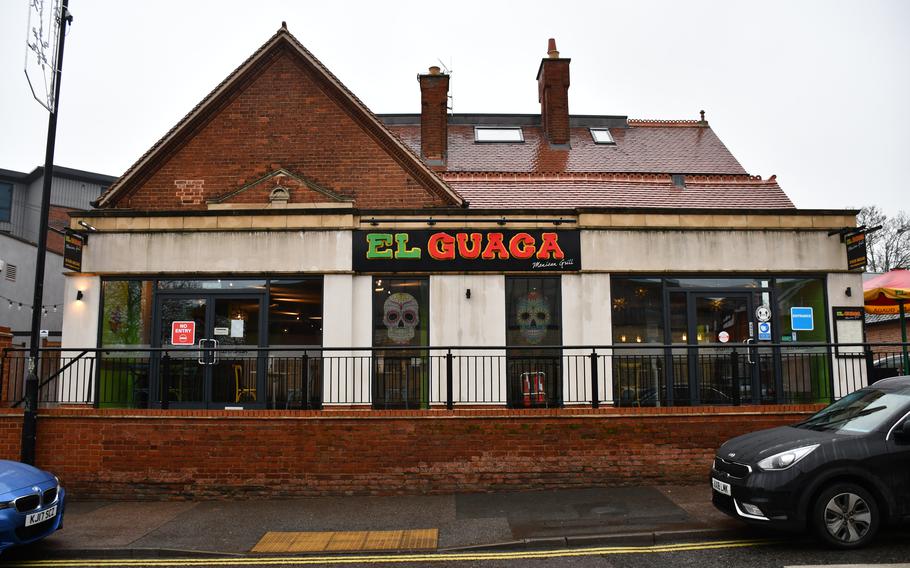 El Guaca
Address: 4 Exeter Road, unit ½, Newmarket, England
Hours: Sunday-Thursday, 12-10:30 p.m.; Friday and Saturday, 12-11 p.m.
Prices: Appetizers range from 5 to 8 pounds; tacos and other street foods are 9.50 to 16.50 pounds; seafood and paellas are 14.50 pounds to 15.50 pounds; fajitas and burritos are 11.50 pounds to 19.50 pounds; vegan and main dishes are 4.50 pounds to 12.50 pounds; coffee and desserts range from 2.10 pounds to 6.75 pounds.
Contact info: Telephone: 0 1638 665345; Online: facebook.com/elguacamaldon; Twitter @ElGuacaMexGrill
---
---
---
---