Ganesha brings Indian warmth to Bavaria
by
Immanuel Johnson
Stars and Stripes
January 13, 2022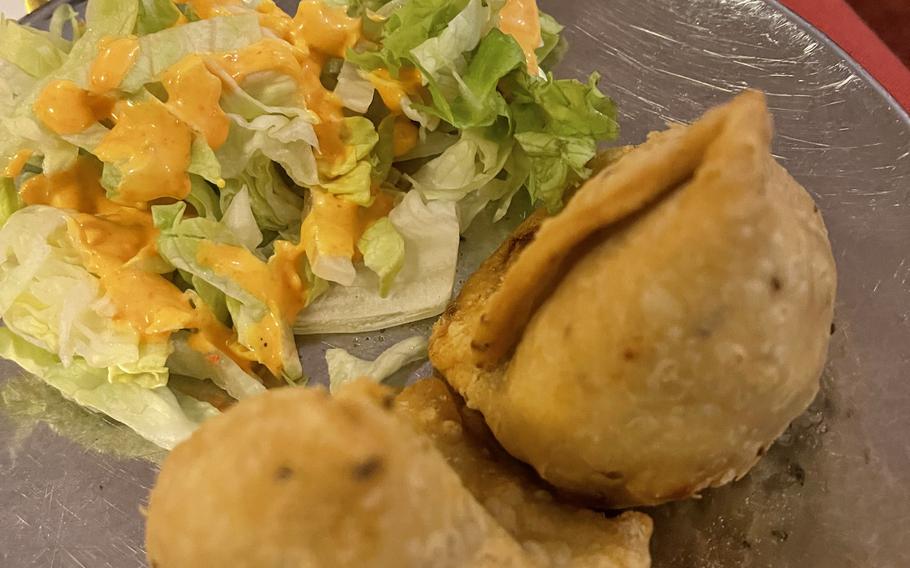 With Germany's less-than-balmy winter in full swing, cuisine that provides a warming sensation in addition to the sustenance can be most welcome.
That was the rationale that led me to Ganesha, an Indian restaurant in Weiden.
Whether it's such basic staples as naan or any of the vast array of spicy chicken and vegetarian dishes, there is no shortage of things to savor.
Speaking of which, it is advisable to visit Ganesha on an empty stomach, because the extensive menu is a paradise for the palate.
To start with, I ordered the paneer pakora, a deep-fried appetizer consisting of homemade cheese coated with chickpea flour. I also tried the vegetable samosas. The veggies in this starter are deep-fried in the same flour as the pakora.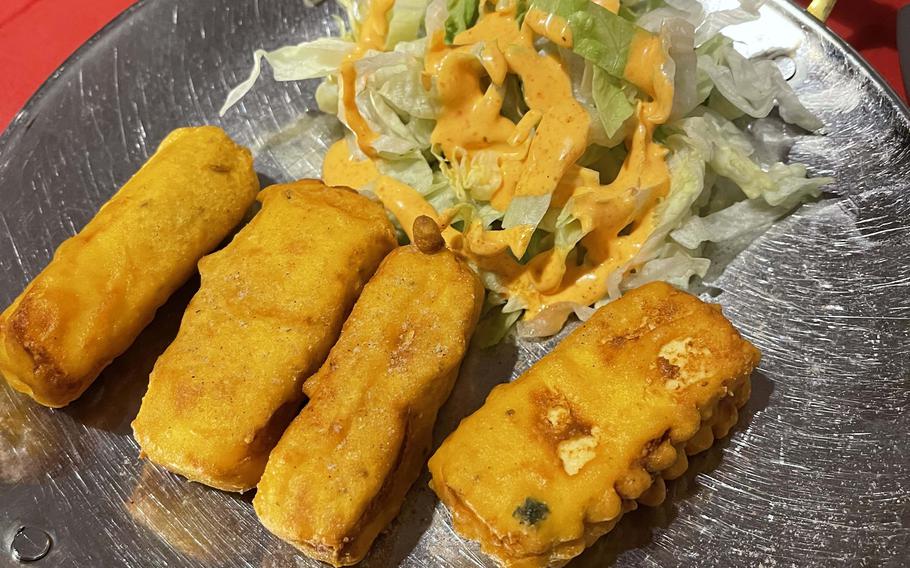 Both appetizers are complemented with a side salad. They are well-suited to sharing, but also make a good choice for extra-hungry patrons who crave a filling first course.
The staffers at Ganesha fostered a warm atmosphere, which made my experience there pleasant and relaxing. They had me in the right frame of mind to enjoy my meal.
Ganesha's assortment includes naan, tandoori, chicken, lamb, fish and vegetarian offerings.
My favorite dishes are the butter chicken with some added heat and the vegetable korma. The latter has a sauce of almonds and coconut surrounding the fresh vegetables, and this entree also furnishes the kick I was seeking.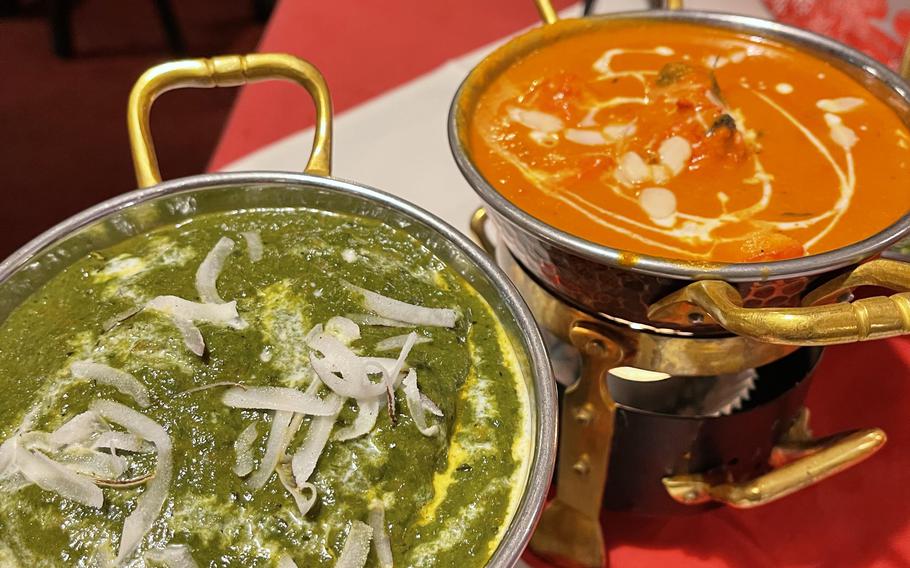 The dessert menu has four items, including homemade mango cream, homemade rice pudding and hot gulab jamun, or balls of milk and quark.
Ganesha's limited on-street parking fills up quickly, so if you are driving, I recommend that you park in the nearby underground garage. From there, it's about a five-minute walk to the restaurant.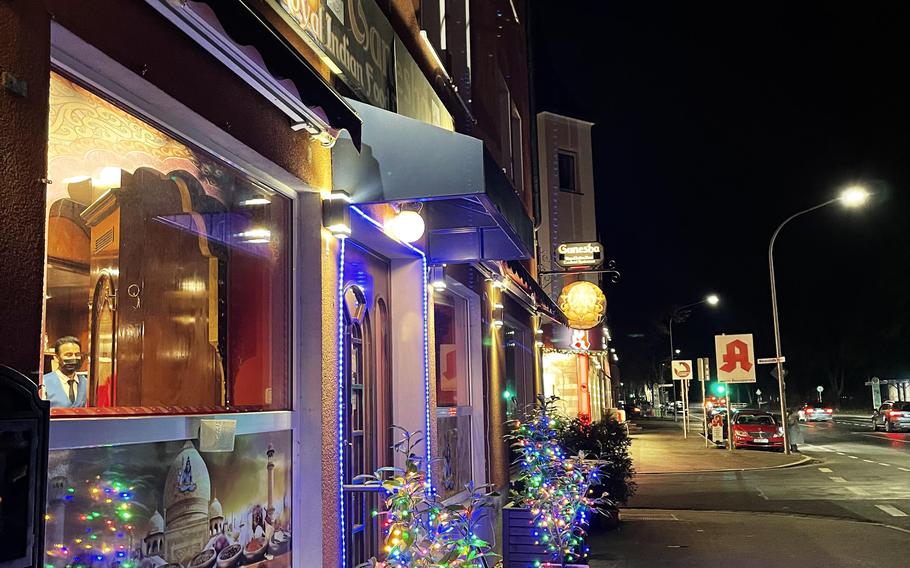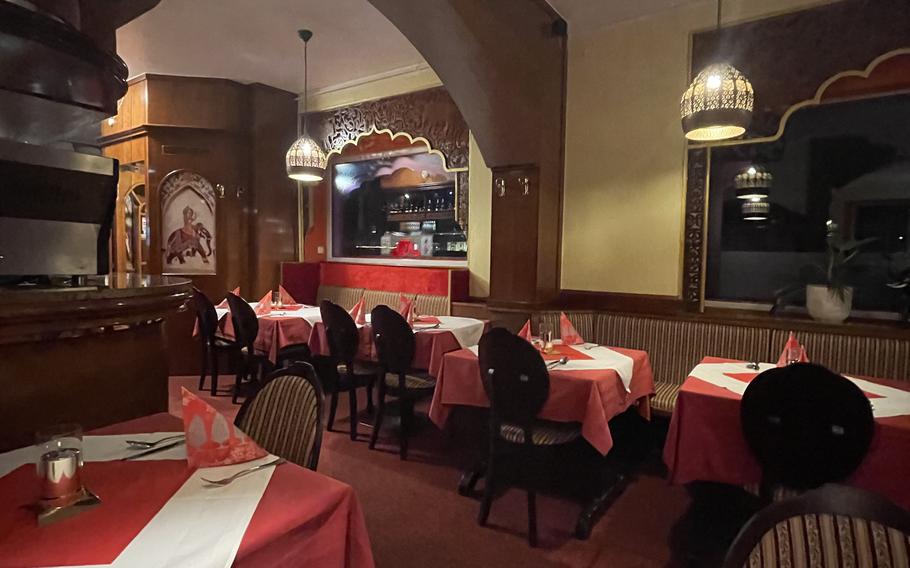 Ganesha
Address: Wiesenstrasse 1, Weiden in der Oberpfalz, Germany
Hours: Tuesday to Saturday, and Sunday from 11 a.m. to 2 p.m. and from 5 p.m. to 11 p.m. Monday from 5 p.m. to 11 p.m.
Prices: Between 2 and 20 euros. Visa and Mastercard accepted.
Menu: Available in English and German and on the website, ganesha-weiden.de
Contact info: Phone, +49 0961 20633155; email, info@ganesha-weiden.de
---
---
---
---