Hot wings joint in Kaiserslautern serves choice chicken with saucy intrigue
by
J.P. Lawrence
Stars and Stripes
January 6, 2022
When I visited Ishan's Gourmet Hot Wings in Kaiserslautern, Germany, I came for the chicken. But I stayed for the sauces.
The restaurant offers dozens of sauces to accompany its "American-style" wings, and the roster provides a bit of novelty to ordering food online.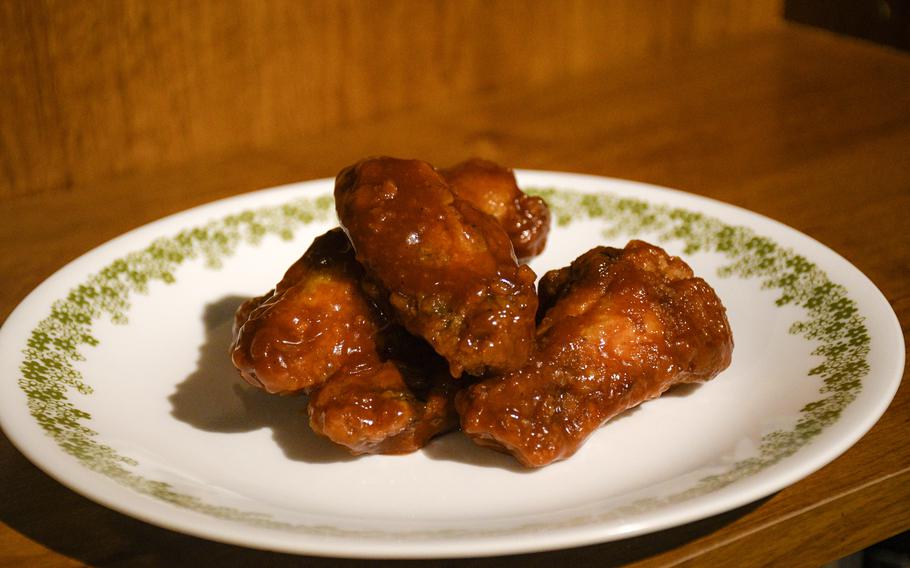 Some sauces are named after action stars. The Jackie Chan sauce is tangy and vinegary, with black pepper to give it a bit of a punch. The one named after Steven Seagal has a honey mustard base. The Bruce Lee sauce has an appropriately spicy kick.
Others are more mysterious. For example, the chili flavor with a bit of pineapple juice is called Spunch-Bobsauce.
The name is a reference to the famous show about a yellow sponge who lives in a pineapple under the sea, but it also incorporates an intentional misspelling of Spongebob Squarepants from an online meme.
What I'm saying is there are layers to the sauce references here.
Luckily, the chicken is good enough to warrant repeat visits for a chance to sample different sauces. When fresh, the wings have crisp and crackling skin, with steam escaping when you tear the still-moist meat off the bone.
The boneless wings are juicy, tasting nothing like the dry chicken nuggets served in school cafeterias.
Likewise, the fries that come standard with the wings are crunchy on the outside but soft and fluffy on the inside.
But the wings and fries must be eaten fresh. The period when they taste their best passes quickly, like a beautiful sunset.
On multiple nights, I waited a bit before digging in, only to find that the chicken wings had dried out as they cooled.
I asked owner Luqman Akbar how many sauces his restaurant has. At least 45, he replied with a laugh, but only 30 or so are on the menu at any given time.
He founded the restaurant in 2019. Years working on U.S. bases around the area inspired him to start selling American-style chicken wings, Akbar said.
He moved Ishan's Gourmet Hot Wings to its present location near the K in Lautern Mall in August. It has a few tables for dining in, and wings are also available for pickup, but most orders seem to be for delivery.
Many of the customers are Americans, Akbar said. The restaurant delivers to Kaiserslautern, Landstuhl and Sembach, and orders typically take 40 minutes to an hour to arrive at my apartment in Kaiserslautern.
Akbar wants to expand the menu to include burgers, wraps and chicken and waffles. He said he's also always cooking up new recipes, with the most recent being a coconut curry sauce.
The many fried chicken wings I ate in preparation for this review may not have been the best for my cholesterol levels, but the sauce selection at Ishan's Gourmet Hot Wings stoked my curiosity.
Which, like my appetite, was repeatedly satisfied.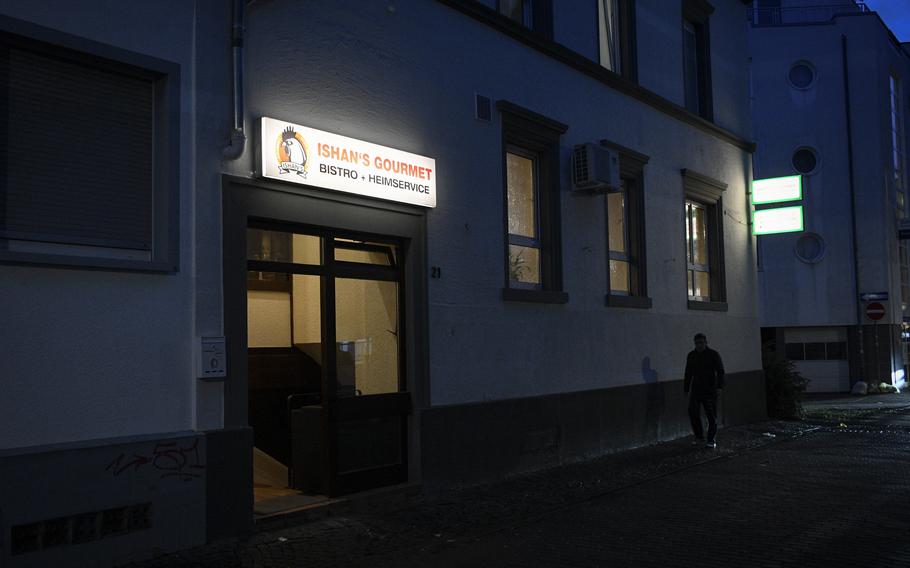 Ishan's Gourmet Hot Wings
Location: Gruener Graben 21, Kaiserslautern, next to the K in Lautern mall.
Hours: Delivery available Monday-Thursday 4-11 p.m. and Sunday 11:30 a.m.-10:30 p.m. Closed Friday and Saturday.
Prices: From 8 euros for six wings to 80 euros for 100 wings.
Contact: Phone, 0631 98410127; for online orders, www.lieferando.de
---
---
---
---