Good food combines with a good story at Japanese-Vietnamese fusion eatery in Wiesbaden
by
Karen Bradbury
Stars and Stripes
December 23, 2021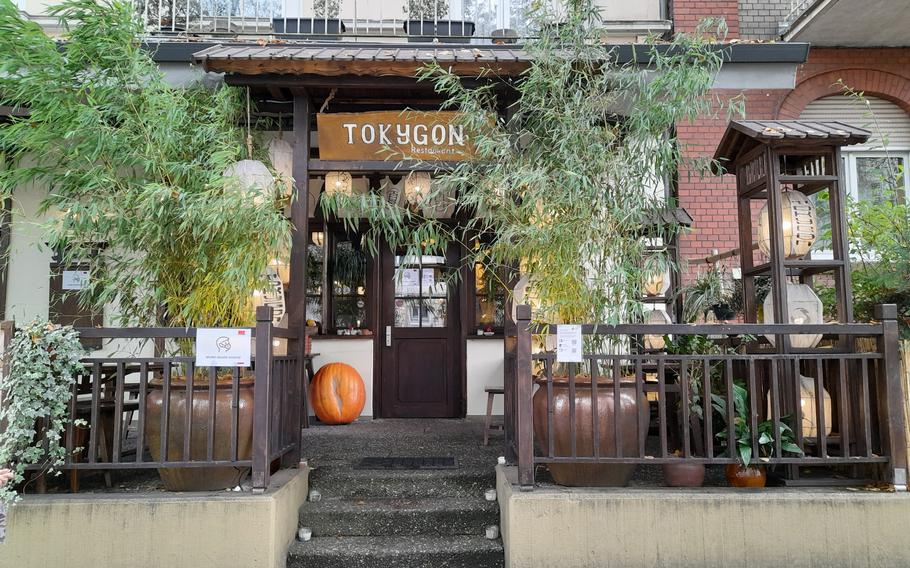 Hints of a rustic Asian ambiance at Wiesbaden's Tokygon are evident before you even step inside.
Paper lanterns, potted plants and colorful ceramics evoke a feeling of wandering along a path through a misty forest in an Asian land and into a warm and welcoming oasis.
So given that this Japanese-Vietnamese fusion restaurant's name is a mashup of Tokyo and Saigon, the largest city in each of the respective countries, the rural vibe might appear incongruous.
But I figured that those aesthetics make the street-facing terrace a tempting option during the warm months of the year.
Alas, our late fall visit meant indoor dining had to be the order of the day. Simple bench seating, minimalist decor and a rattan bar provided a relaxing atmosphere as we decided what to order.
Two of the three people in our party requested tea, which was served in soup-size bowls. The lemongrass, anise and fennel mingled to create an aromatic, warming brew.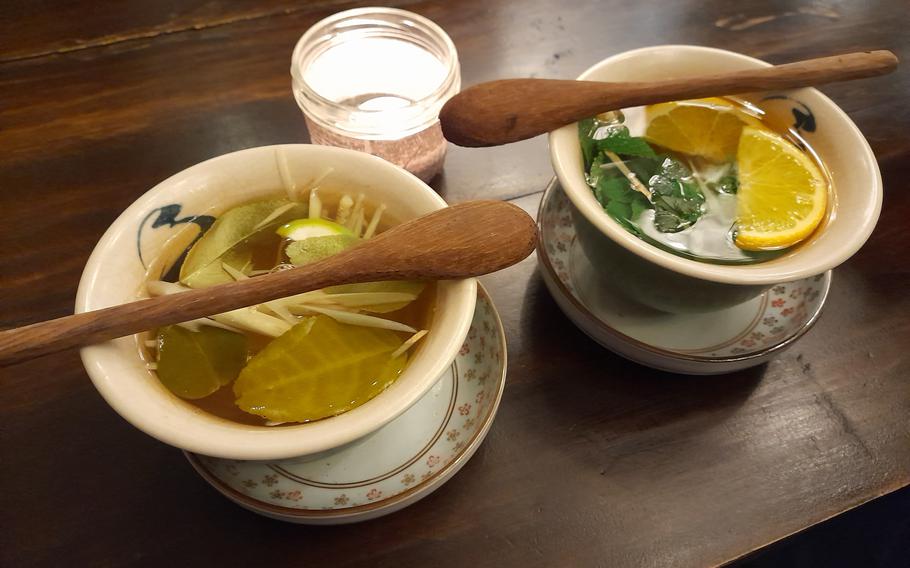 Overwhelmed by options and eager to sample a bit of everything, one friend and I opted for the family menu, which consisted of soup, a starter, rice and two meat-based main dishes for 27.90 euros.
In what seemed like the blink of an eye, the food was brought to the table. And here's where things, at least for me, fell apart just a little.
Out came two spring rolls, a single bowl of soup, rice, a chicken dish, a beef dish, a small portion of kimchi and assorted sauces for dipping. And off went our waiter.
Notoriously slow eater that I am, I knew that most of this lovely spread before me would grow stone cold before I had a chance to taste it.
Having failed to study the menu carefully, we called our server back to ask the names of the dishes before us. He obliged, but rattled off the names so quickly that we had no hope of following. All the dishes are described on the menu, he explained before dashing off.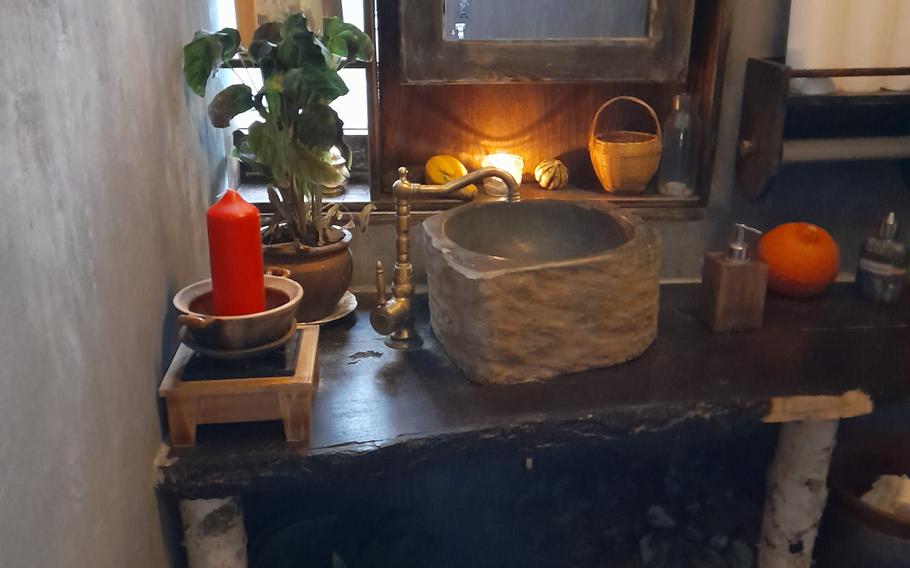 Having thought to snap a photo of the menu beforehand, I can name what we ate and happily recall how it tasted.
The spring rolls were crispy and generously filled with a savory sausage. Golden pockets, a wonton soup spiced with fresh coriander and fennel, was delightfully light.
Red bird was a generous portion of breaded and spiced chicken sprinkled with sesame seeds and served atop a bed of fresh greens.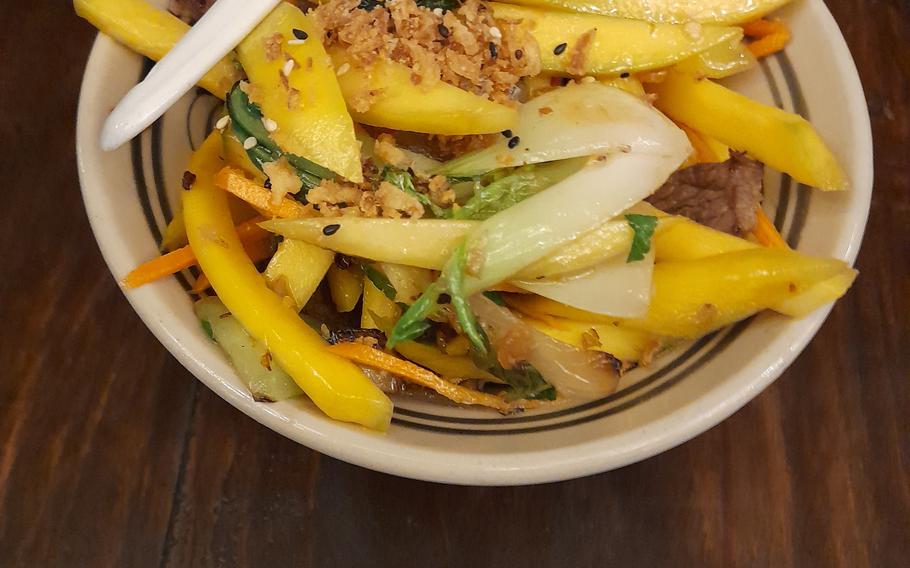 Golden beef consisted of thin slices of braised beef served with fresh mango strips. Its tangy fish-vinaigrette sauce was perfect for sopping up with the jasmine rice.
The third member of our party was pleased with her dish, fish pot, which was two slices of fresh salmon served in a savory bouillon atop jasmine rice.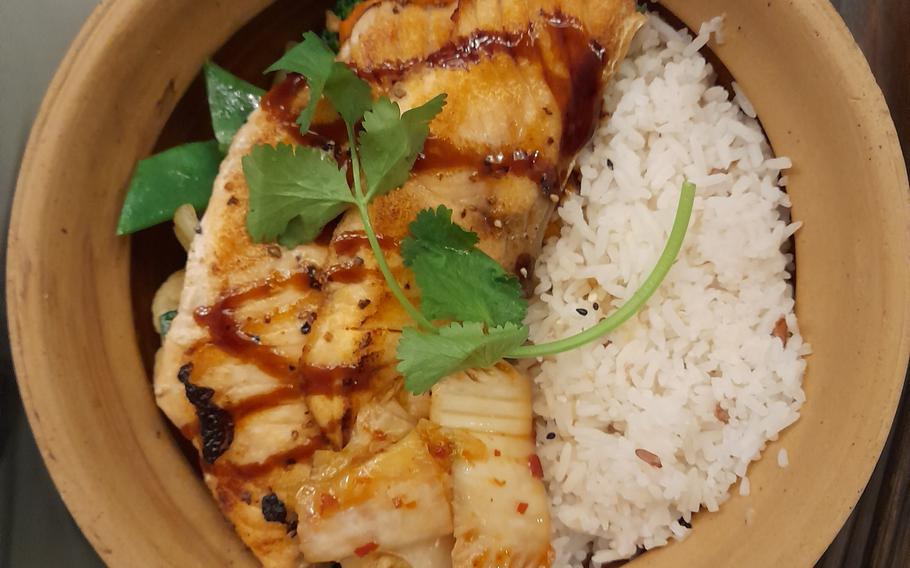 During one of our server's infrequent stops by our table, we asked him if he could oblige us with a table-top food warmer but were told the restaurant did not have any.
Dessert was billed as a surprise, and it was a good one: a slice of velvety-soft apple pumpkin cake with a tender crust. When we complimented its taste, our server said his mom had made it, confirming that this is indeed a family-run operation.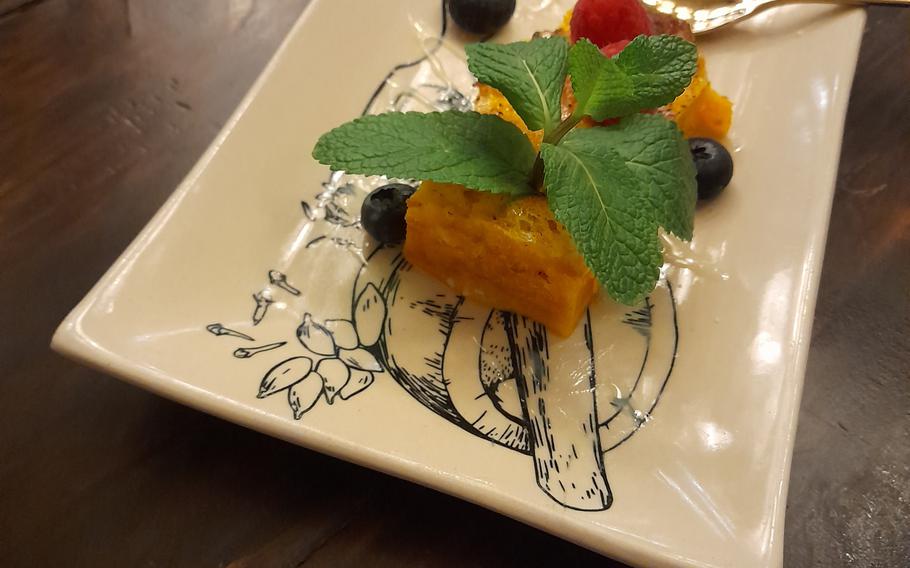 According to its website, Tokygon resulted from the pairing-up of a Japanese engineer and a young Vietnamese woman who bridged cultures in their marriage. The restaurant's cuisine represents a testament to their everyday lives.
A charming story that made me wonder how the couple ended up in Wiesbaden. The food was fresh and savory enough to get me to go back, which would give me an occasion to ask about that.
Also, perusing an entire page of the extensive menu devoted to sushi, I would undoubtedly find something new to try.
And I wouldn't have to worry about it growing cold.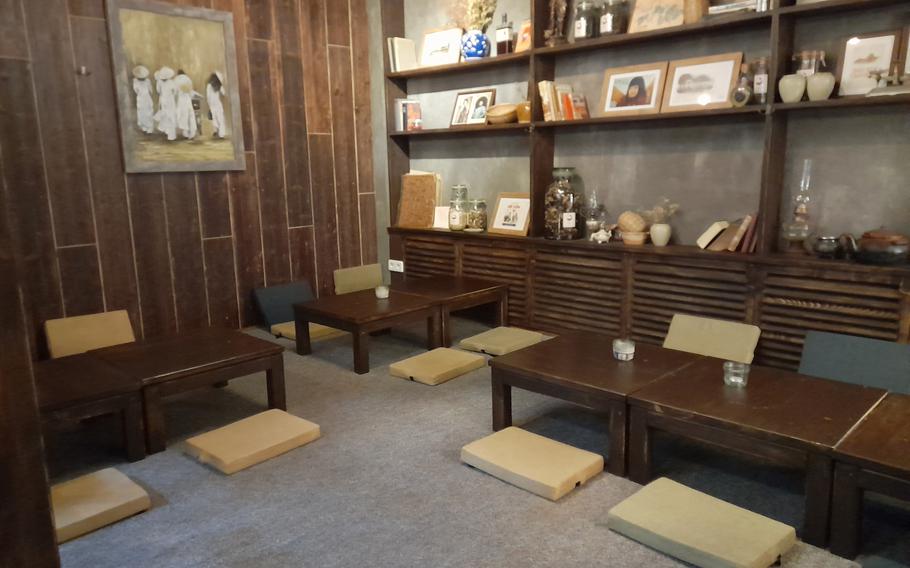 TOKYGON
Address: Dotzheimerstrasse 98, Wiesbaden, Germany
Phone: +49 0611 26798897
Hours: Monday-Friday, 12-10 p.m.; Saturday-Sunday, 12-11 p.m.
Menu: In German, available online at tokygon.de; takeaway available; no delivery
Prices: Appetizers, 2-8 euros; mains, 13-24 euros; nigiri and maki rolls, 5 euros; sushi menus from 16 euros; many tasting menus available, including a family sushi package for 69.90 euros.
---
---
---
---