For Greek food in Weiden, Pallas tops its competition
By
Stars and Stripes
October 28, 2021
---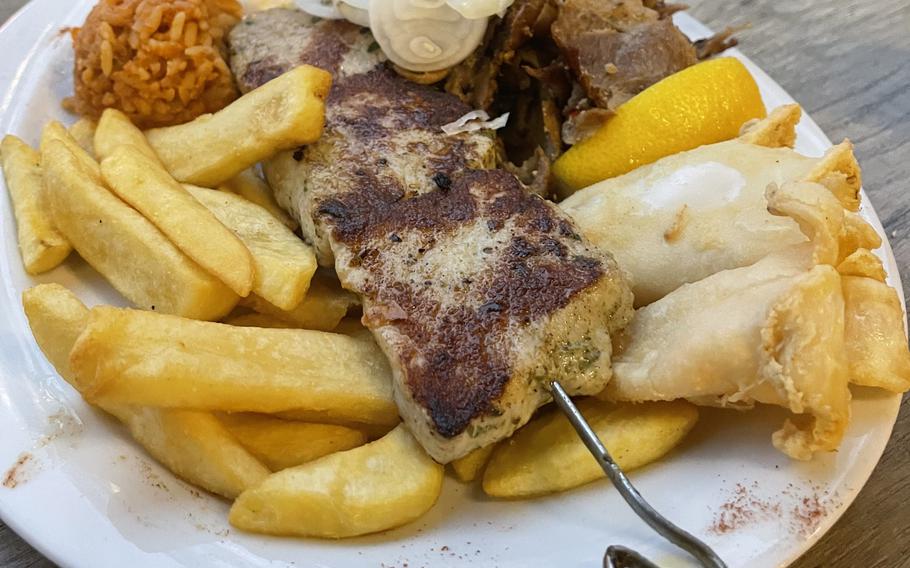 In the heart of the Bavarian city of Weiden is Pallas, a restaurant that has been serving Greek and Mediterranean cuisine for more than three decades.
I have eaten there several times and consider it my favorite local place to go for Greek food.
Like many restaurants this time of year, Pallas has opened a heated outdoor patio, and that is where I was seated during my most recent visit. It didn't take long to get a table, and I was grateful to be placed near a heater, which offset the unforgiving rain and temperatures in the 30s.
I opted for a dark beer and the warm starter plate, which features several time-tested Greek standards.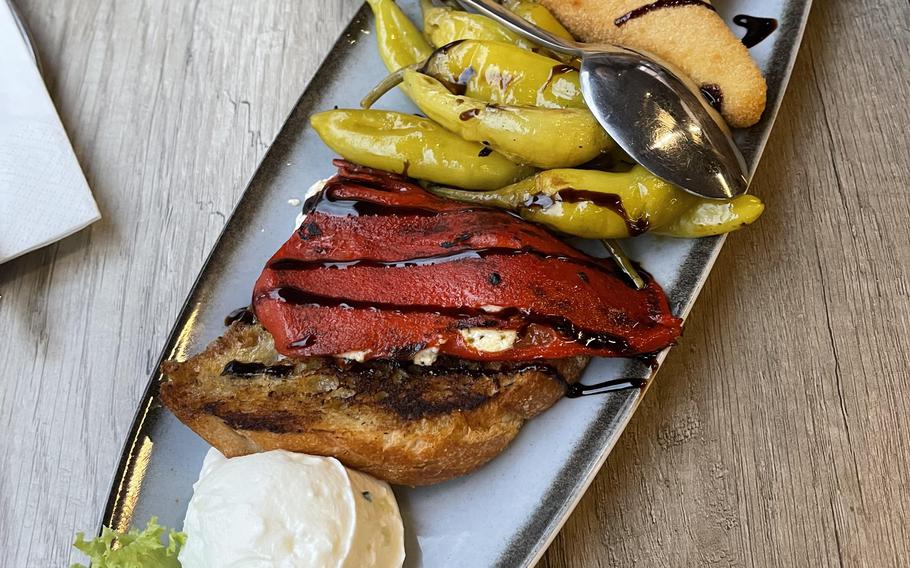 It comes with red pepper; saganaki, or fried cheese; spanakopita, which is a puffed pastry filled with spinach and feta cheese; tiropita, which is another phyllo pastry filled with a cheese-egg mixture.; garlic bread; beans; hot peppers and tzatziki.
It's enough to eat as a meal in itself.
For a light bite, the Santorini salad is great. It's packed with flavor from shrimp and grilled calamari, and topped with honey balsamic dressing.
To satisfy a large appetite, try the Poseidon plate, which comes with a mixed salad on the side and has gyro meat, souvlaki, calamari, fries, rice and tzatziki.
The gyro on the plate was better than what I've had at Kostas, a neighboring rival.
The tender meats make the Poseidon a generally good pick, though I found the rice a bit cold and unappealing. But you do get the most for your money with this dish.
Although Bavaria doesn't exactly compete with the Aegean Sea on seafood quality, Pallas does well with what packs and freezes without much loss of flavor; you'll find sole, dorade, sardines, prawns, sea bass and salmon on the menu.
A nip of ouzo on ice accents the dishes well. If you've never had this Mediterranean mainstay, enjoy the show as the clear liqueur turns milky when you add water. The anise flavor isn't for everyone, but I think it's a nice change of pace after a beer.
The restaurant has four desserts. Both the baklava and the galaktoboureko, which is a Greek pastry filled with custard and accompanied by ice cream, are sweet and filling.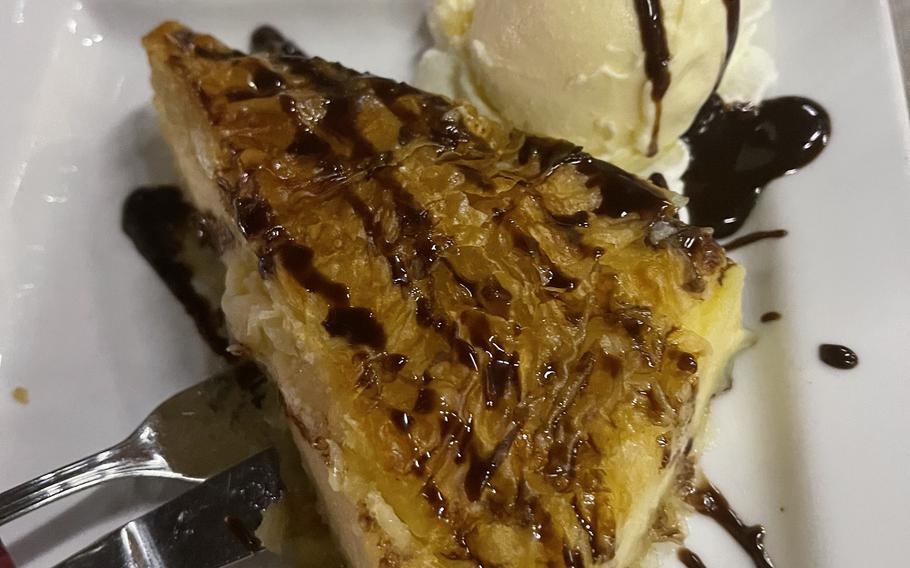 The service was great, but I will caution you to ensure that your drink order is right the first time. During a previous visit, a radler, which is a popular German beer and lemonade mix, got mixed up with what tasted like grape juice.
If you are driving, I recommend you park in the nearby underground garage, which is a short walk from the restaurant.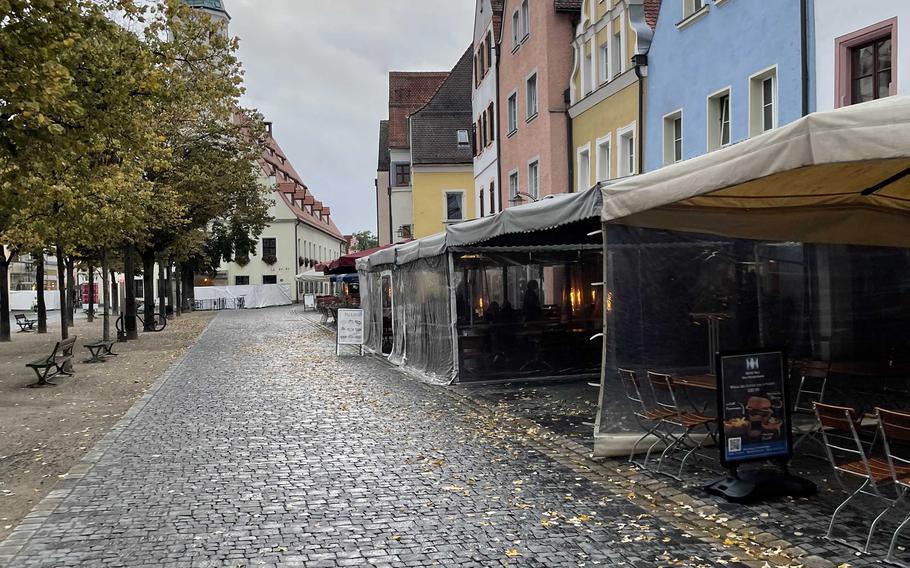 Pallas
Address: Unterer Markt 15, 92637, Weiden
Hours: April to September: Closed Monday. Tuesday to Thursday and Sunday, 11 a.m.-11 p.m.; Friday and Saturday, 11 a.m.-midnight. October to March: Closed Monday. Tuesday to Saturday, 11 a.m.-11 p.m.; Sunday, 4 p.m.-10:30 p.m.
Prices: Most appetizers are 5-8 euros, entrees cost 12-20 euros. Pizza and pasta are 6-10 euros. Credit cards accepted including American Express.
Menu: Available in English and German and on their website at pallas-weiden.de.
Information: +49 0961 431 62; info@pallas-weiden.de
---
---
---
---