A scrumptious Italian feast beckons just minutes from Lakenheath
by
Kyle Alvarez
Stars and Stripes
October 21, 2021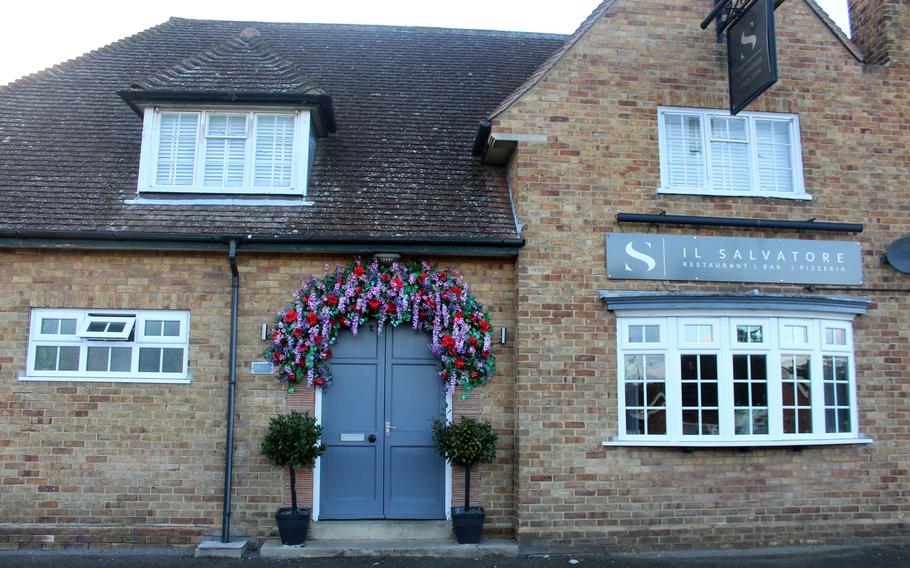 As my family and I were driving through Brandon, England, we came across a small restaurant with a beautiful floral arch framing two big, green doors. Above the windows hangs a sign with the name Il Salvatore.
My wife immediately recognized the name, as the restaurant is often recommended by fellow military spouses stationed at the nearby RAFs Mildenhall, Lakenheath and Feltwell.  
The friendly staff said we were lucky that we arrived so early because even on a Tuesday night, the place was almost fully booked.
The interior is eye-catching. The lighting sets a warm and welcoming ambience, and we especially liked the green Vespa decorating the cocktail room.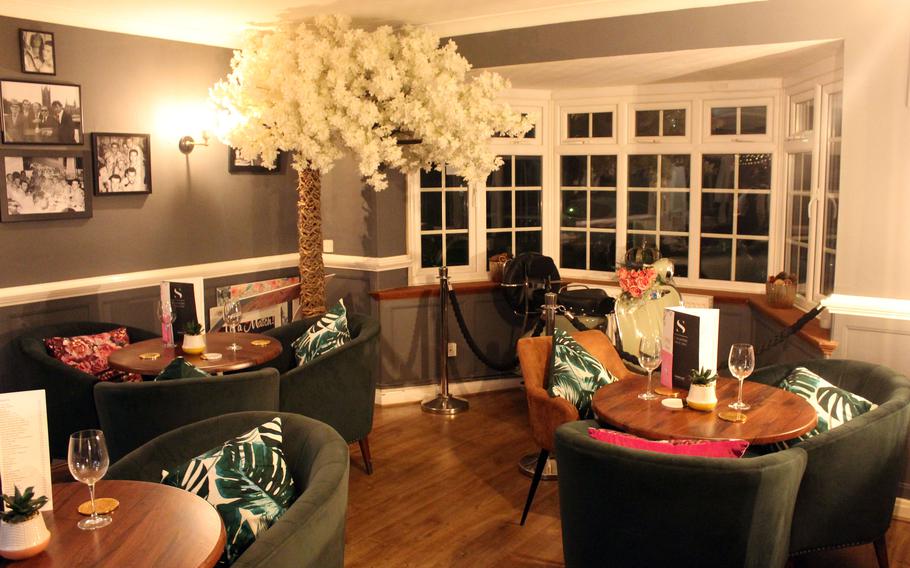 Spread throughout the restaurant are black-and-white images of Italy and the owner's Italian family heritage. Head chef and owner Fabio Rodrigues and his sister Patricia Rodrigues opened Il Salvatore in 2019 and chose to honor their Italian maternal grandfather, Salvatore Iovine, by naming it after him.
Iovine immigrated to the U.K. in 1982 and began working as a dishwasher in a restaurant.
"He started to learn how to cook and ended up opening his own restaurant in 1994, and he had three restaurants in London," said Patricia Rodrigues, who helps her brother run Il Salvatore.
After many successful years, Grandpa Salvatore closed his restaurants and retired in Brandon, where he and his wife still live, down the street from the restaurant.
The food, in short, was a wonderful culinary experience. The menu offers a variety of Italian dishes based on Grandfather Salvatore's menus from his London restaurants, along with creative cocktails and delicious milkshakes.
We ordered the bruschetta and the fried calamari as starters. Both were tasty, but the standout was the calamari, which was served with a delicious homemade tartar sauce.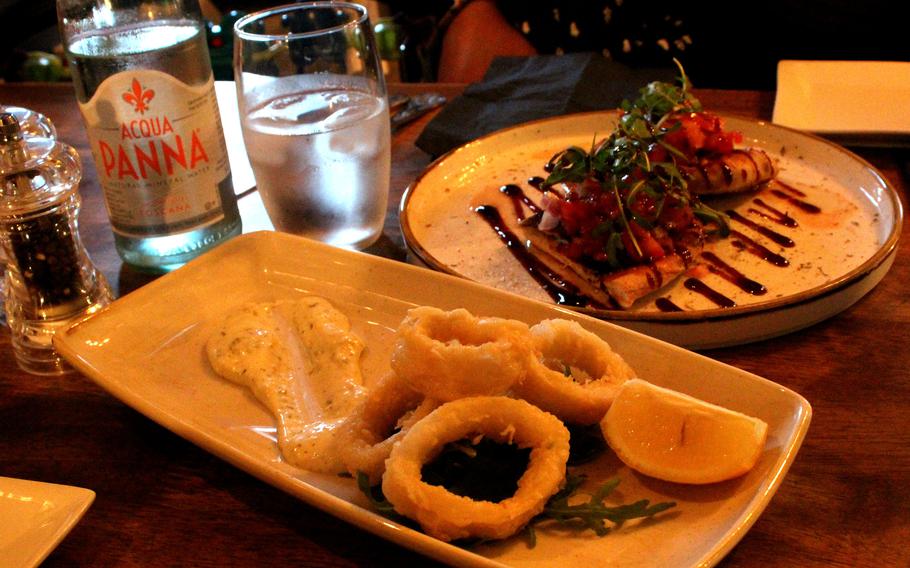 I normally can't stand tartar sauce because I find it overpowering. But the unique blend of lemon and herbs made it light and tasty. Even my 3-year-old daughter couldn't get enough of the fried calamari.
For the main course, I had the pollo di Salvatore, a custom dish the Rodrigues siblings developed on their own years before the opening of this restaurant, and it was such a hit they decided to name it after their grandfather. It is now the most popular chicken dish on the menu. It's a breaded chicken breast with asparagus, ham, melted mozzarella and homemade marinara sauce, with a side of roasted potatoes.
My wife had the tagliatelle Sofia Loren, which is pasta served with chicken, bacon and spinach and a cream sauce. My 3-year-old daughter chose the pizza from the children's menu. It came with a beverage and ice cream.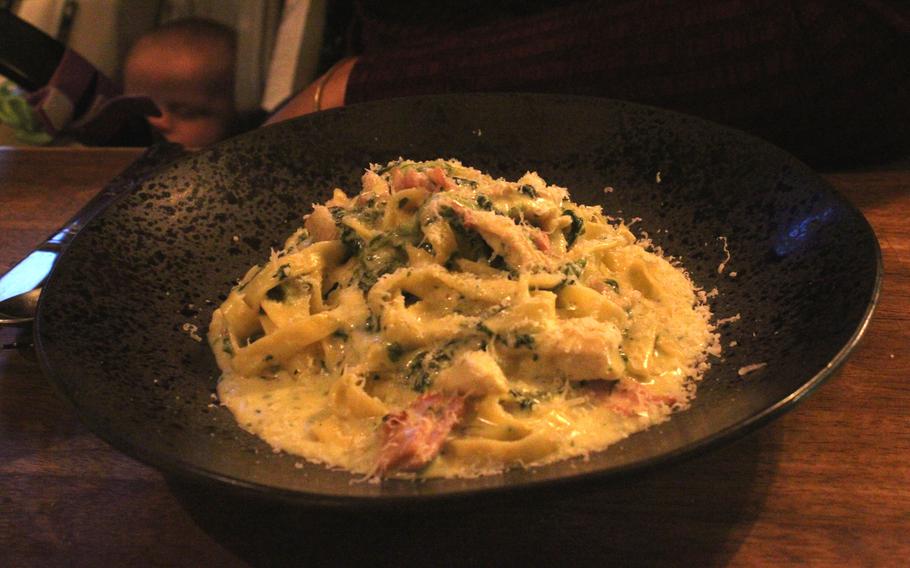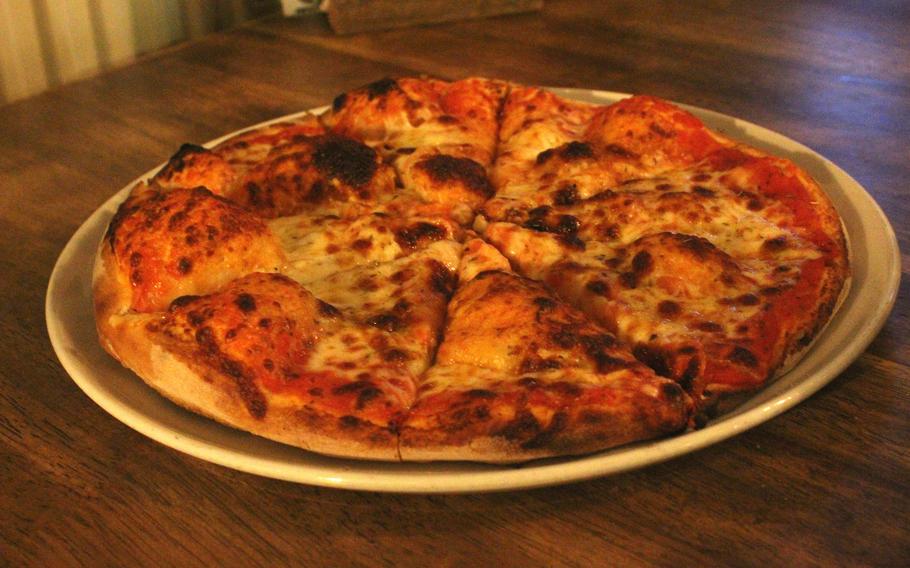 The final act of the evening was dessert. I had the black-and-white souffle with vanilla ice cream, and my wife had the mango and passion fruit cheesecake. To say it was good is an understatement.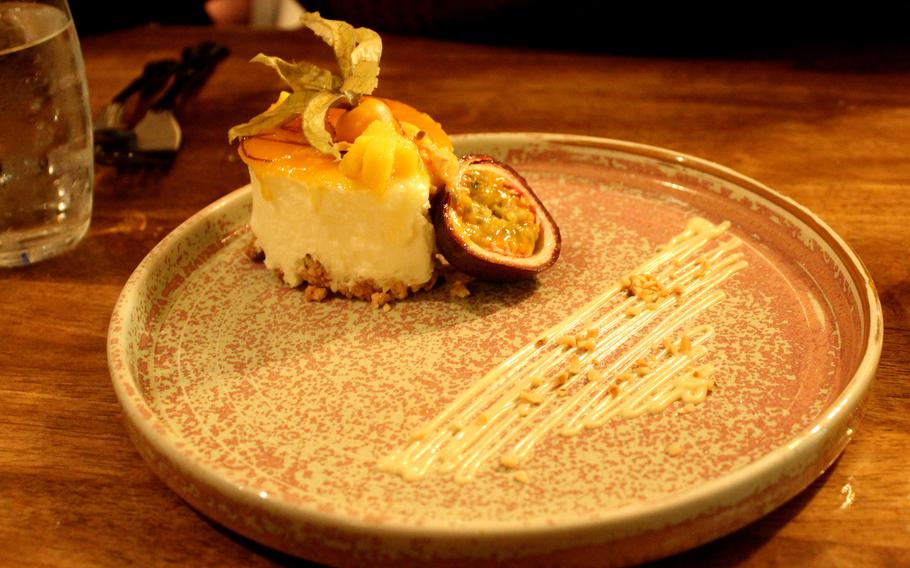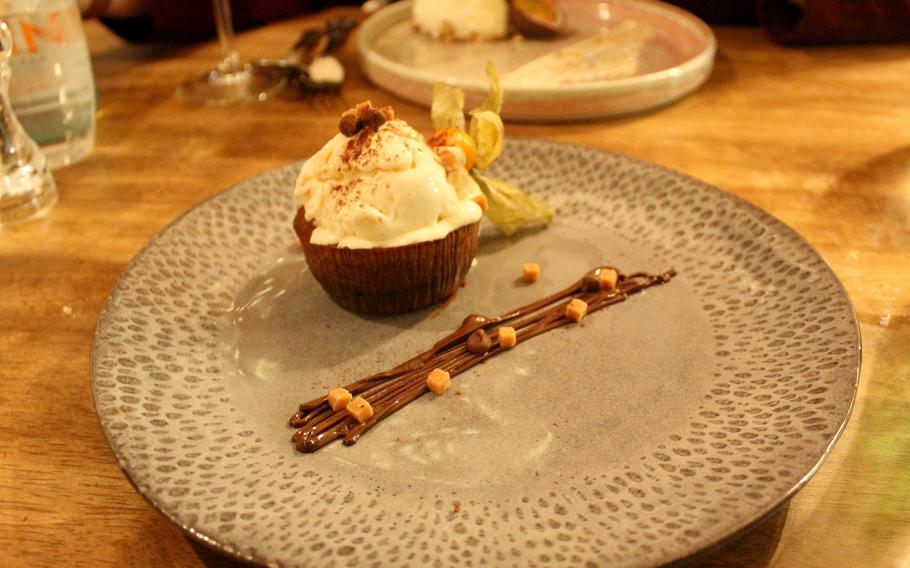 Both my wife and I never spoke a word as we were both too involved with the post-dinner treat.
This will definitely be our date night restaurant choice when the grandparents come to town to watch the kids. Speaking of a return to Il Salvatore, even my daughter added her voice to the chorus.
As we were getting ready to leave, she looked at us and said "Can the next family night be here please? I love it here."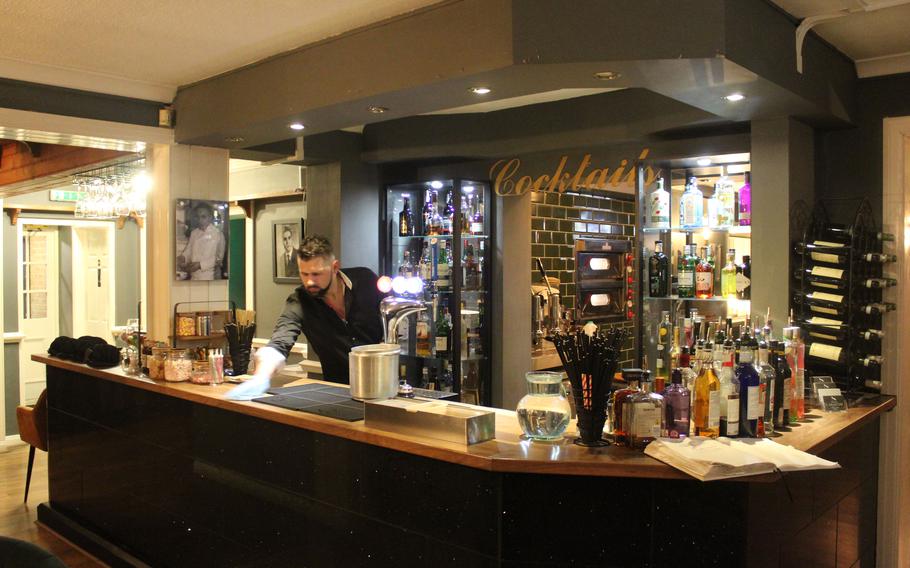 Il Salvatore
Address: 6 Market Hill, Brandon IP27 0AA, UK
Hours: Closed on Monday; Tuesday, 5:30-10:30 p.m.; Wednesday and Thursday, 5-10:30 p.m.; Friday through Sunday, 12-3:00 p.m. and 5-10:30 p.m.
Prices: Starters are priced between 5 and 7 pounds, pastas are between 9 and 12.50 pounds, pizzas are between 7.50 pounds and 13.50 pounds, and the meat and fish options are between 11.50 pounds and 17.50 pounds.
Information: Phone: +44 1842 814944; Online: facebook.com/IlSalvatorerestaurant