Outdoor dining a delight by the water at the Seewooghutte in Ramstein village
by
Jennifer H. Svan
Stars and Stripes
September 30, 2021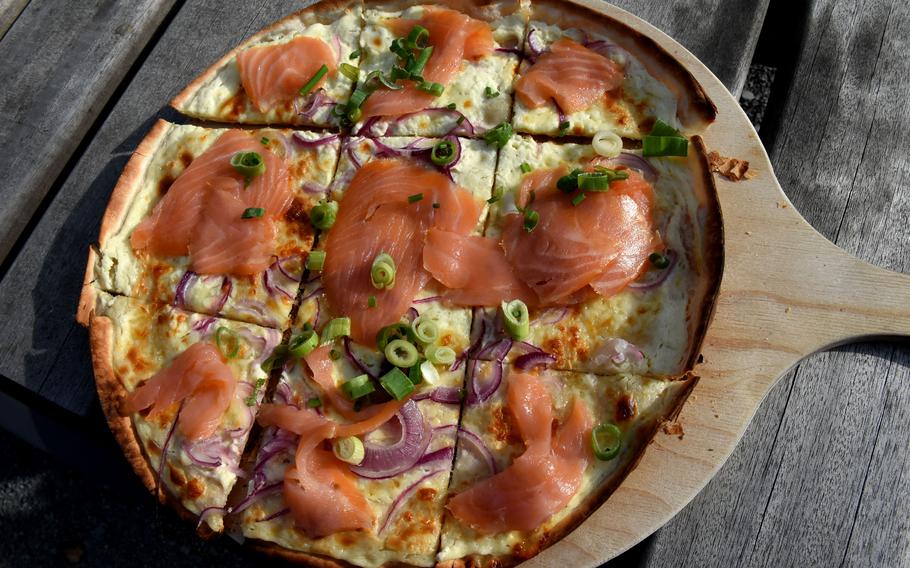 If ever there was a perfect place to dine during a pandemic, the Seewooghutte is it.
Most of the seating at the kiosk is outdoors, and it's open year-round. There's a choice of picnic tables, terrace seating overlooking a duck pond or barstools under patio umbrellas. Elbow room and fresh air are plentiful.
Adding to the rustic charm is a menu that offers both typical German sausages and fries as well as homemade dishes that elevate this kiosk above the average local street food.
The Seewooghutte has been around for years, but it's easy to miss for those not familiar with the Seewoog recreation area, a park with hiking and biking trails that crisscross open fields and woods near Ramstein Air Base.
The old kiosk was literally a hut with a few picnic tables and limited indoor seating for colder months. But according to Die Rheinpfalz, a local newspaper, the city invested more than $230,000 to expand the kiosk and build a playground. The expanded facility opened last year.
People are welcome to bring their own food and drinks to eat at the picnic tables. On a recent evening, a children's birthday party was in full swing.
Those who wish to eat or drink on the terrace next to the pond must order from the kiosk, a sign says.
I highly recommend that option. One of my favorites is the flammkuchen with smoked salmon and green onions. I also like the french fries, which come in a paper cone and are crisp on the outside, soft on the inside and salted just right.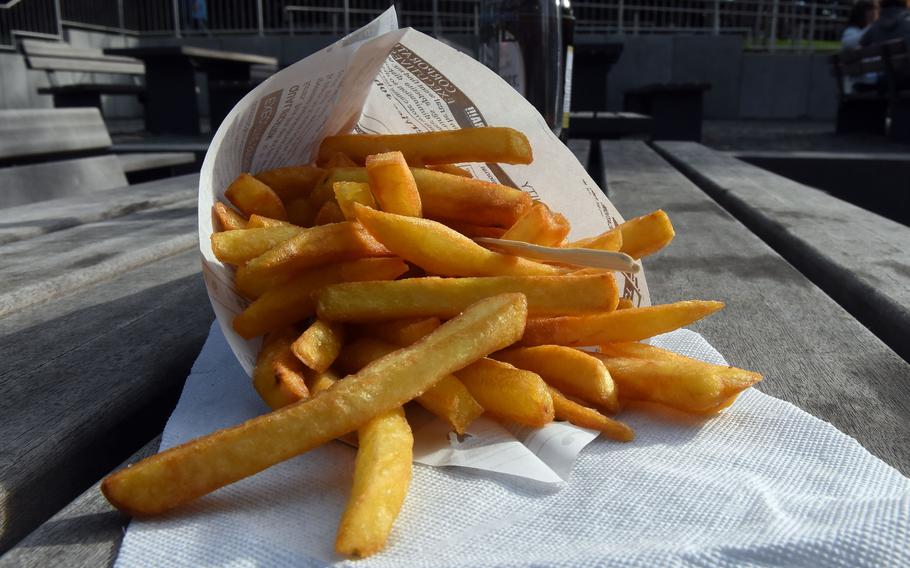 Do take a few minutes to look at the menu items before getting in line to order. Food and drink staples like currywurst, goulash soup and the fish sandwich are listed on menus hung on either side of the order and pickup windows.
There are also several displays with handwritten menu selections. On an evening in late September, those items included tomato and mozzarella paninis, salad with tuna or chicken strips, bruschetta, and crepes with Nutella or ice cream and raspberries.
A quick scroll through the Seewooghutte's Facebook page reveals some mouthwatering specials, from meringue cupcakes on Mother's Day last spring to homemade gnocchi with ground beef. 
The kiosk also offers a variety of German beer, wine and cocktails, as well as warm coffee drinks and seasonal drink specials, such as strawberry champagne.
It's also a good place to stop for a snack with kids at the end of a bike ride or a walk around the pond. Soft pretzels and individually packaged ice cream treats are also available. Be sure to have cash, as the kiosk takes only euros.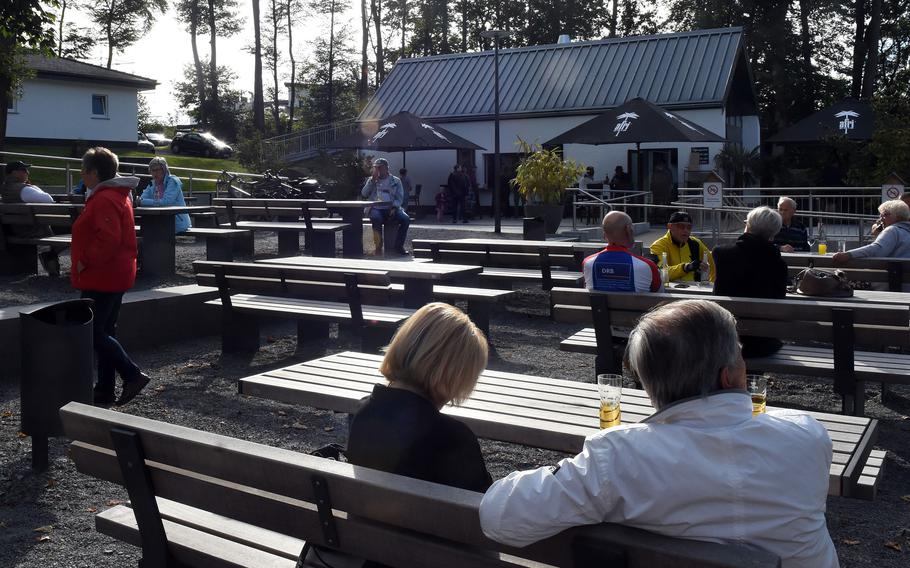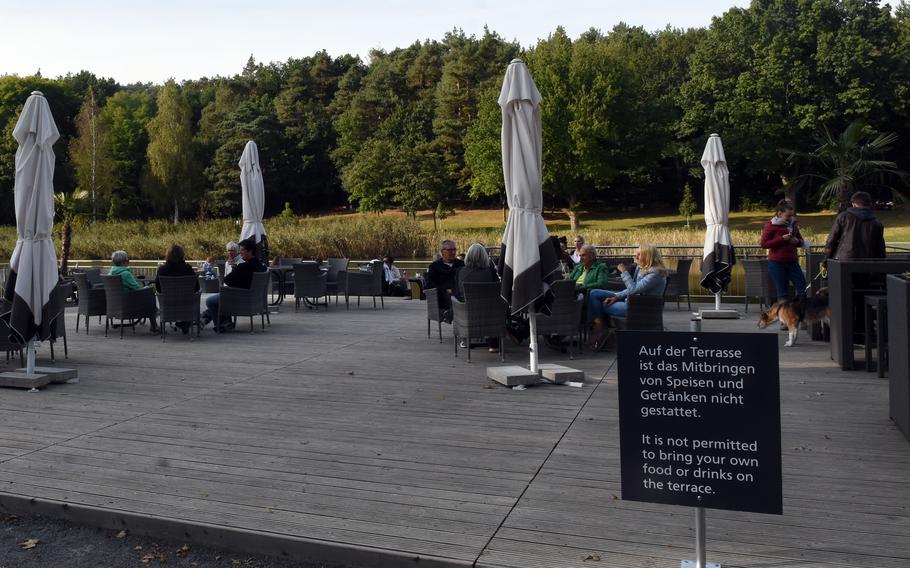 Location: Waldstrasse, Ramstein-Miesenbach 66877
Hours: Monday to Friday, 11 a.m-10 p.m.; Saturday and Sunday, 10 a.m.-10 p.m.
Prices: Sandwiches and snack food start at 2.70 euros; flammkuchen and pizza cost 8 euros and salads go for about 12 euros.
English menu: No (but menu items are easy to decipher).
Information: Phone: +49 0178 363-5031; Facebook: search under "Seewooghutte."