Take your time with tapas in Bavaria's Weiden
by
Immanuel Johnson
Stars and Stripes
September 23, 2021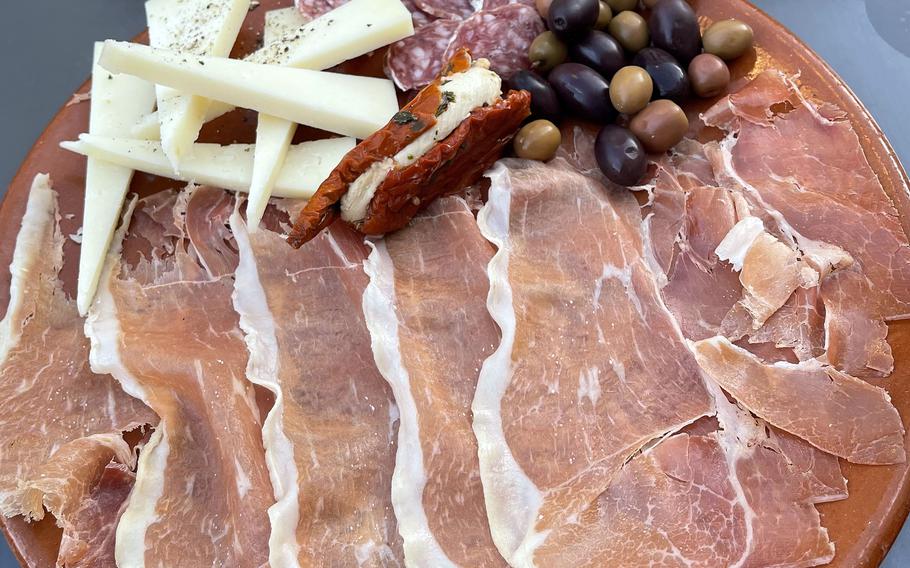 Summer is over, but in Bavaria, outdoor dining is still very much the in thing throughout the state.
Egon's La Bodega in downtown Weiden is a popular favorite, with a mix of indoor and outdoor dining. It's about 20 minutes from U.S. Army Garrison Bavaria in Grafenwoehr and a 30-minute drive from Vilseck. Weiden is also accessible via train from Vilseck.
The place is in the town center, and the employees are friendly and accommodating. They don't have a huge selection of warm and cold tapas, but what they have is satisfying.
On my most recent trip, I started with the SUD1 beer. It's a naturally cloudy, hoppy original from the Molter Brewery, which is only about 6 miles away from Weiden in the town of Irchenrieth.
It is easy to lose track of time here, but I spent a couple of hours and sampled a variety of tapas, starting off with the large cold plate, which consisted of serrano ham, manchego cheese and olives. I opted for an aioli garlic sauce, which is a must. The dish can be shared between two people comfortably.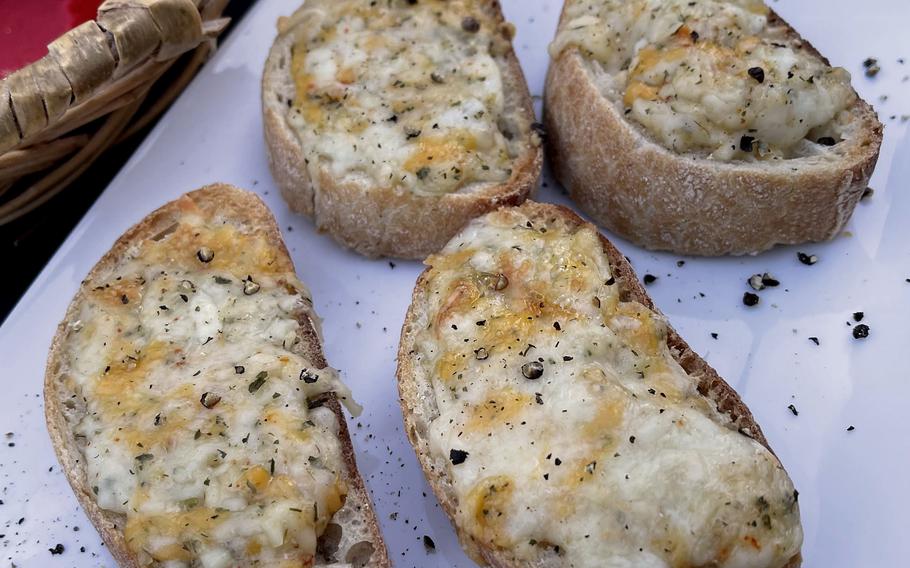 The next to arrive was the marinated anchovy fillets in olive oil, which doesn't overpower the senses like some versions. It's perhaps my favorite dish in the restaurant.
Then came the pam vino, consisting of sliced bread topped off with marinated, baked cheese that tasted incredible and goes well with beer or the house wine.
The final dish to arrive was the chorizo in red wine, which was a hit and had just the right amount of spiciness.
My recommendation is to grab a drink, a couple of tapas and take your time after that.
If someone in your party is laying off the booze and driving to the restaurant, I recommend that you park in the nearby underground garage in the city center. Egon's is a three-minute walk.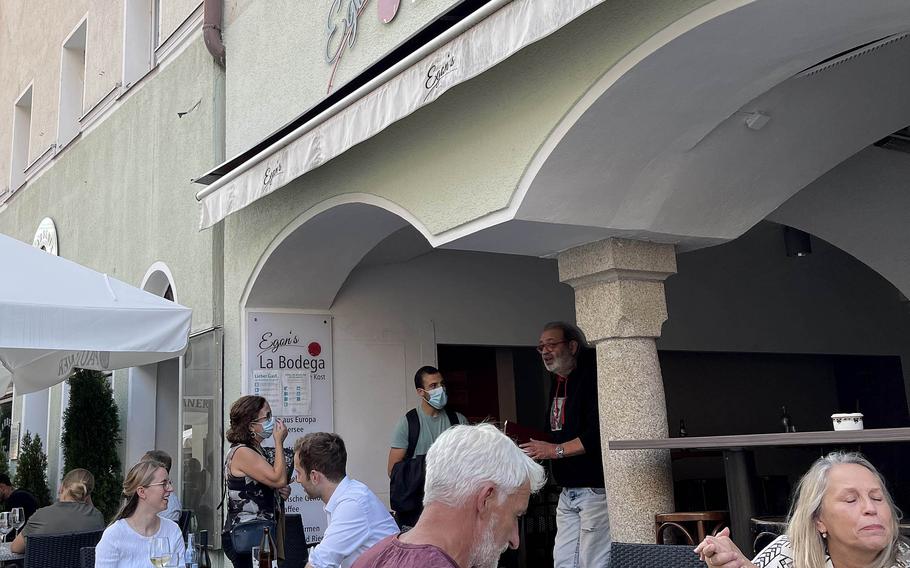 Egon's La Bodega
Address: Unterer Markt 3, 92637, Weiden
Hours: Closed Sunday and Monday. Tuesday and Wednesday, 5–10 p.m. Thursday and Friday, 5-11:30 p.m. Saturday, 10 a.m.-3 p.m.
Prices: Between 3 and 15 euros. Most credit cards accepted.
Menu: Available in German and on their website, www.egons-labodega.de.
Information: +49 0171 7653355; labodega.weiden@t-online.de