Try Buatta for a Neapolitan meal with mama's touch
by
Alison Bath
Stars and Stripes
September 2, 2021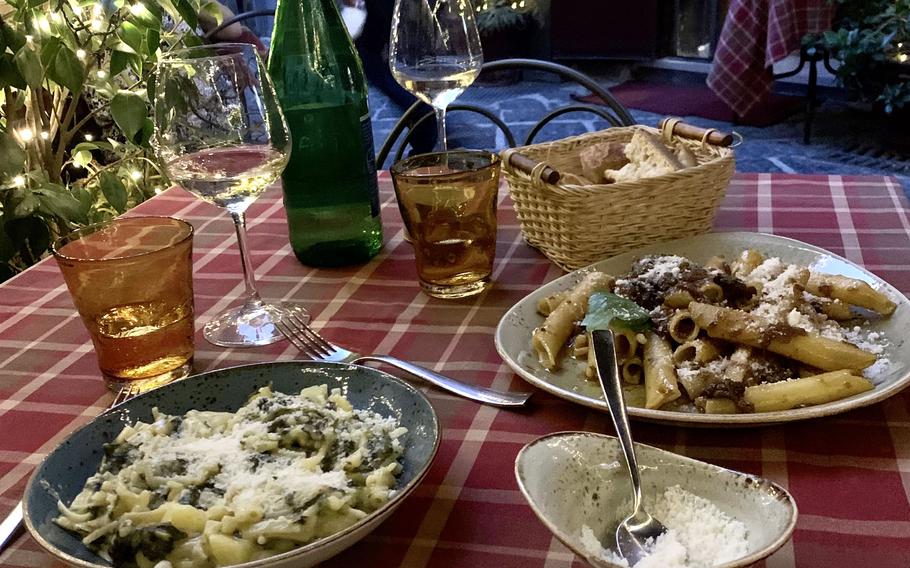 Buatta is so tucked away in Naples' Vomero neighborhood that it's easily overlooked by those not in the know.
They're missing out.
The woman-owned trattoria on a quiet, narrow street just off Via Enrico Alvino at Via Massimo Stanzione puts a spotlight on well-prepared, traditional Neapolitan cuisine in a carefully curated atmosphere that blocks out the chaos of Naples.  
This is the food Italian mothers make.
The force behind Buatta is Angela Gargiulo, who opened the restaurant in 2012 with a focus on home cooking, a family atmosphere and creating a tranquil space.
Outside tables feature earth-tone linens and stoneware dishes amid twinkling lights, plants and other garden decor. Gone are the incessant noisy motorbikes, cars and pedestrians that add color but also distraction to meals at streetside restaurants in Naples' Centro Storico or Quartieri Spagnoli neighborhoods.
Inside, the setting is similarly cozy, with the feel more like eating at home than in a restaurant. That's just how Gargiulo wants it.
During our visit, we ordered the potato croquette with cheese and lemon, and eggplant meatballs to start. The croquettes arrived at a perfect temperature, not too hot, with the cheese gooey. The lemon flavor was subtle and not overpowering. The eggplant meatballs were large, moist and full of meaty chunks of eggplant, but were bland. Maybe try the parmigiana or gilded anchovies instead.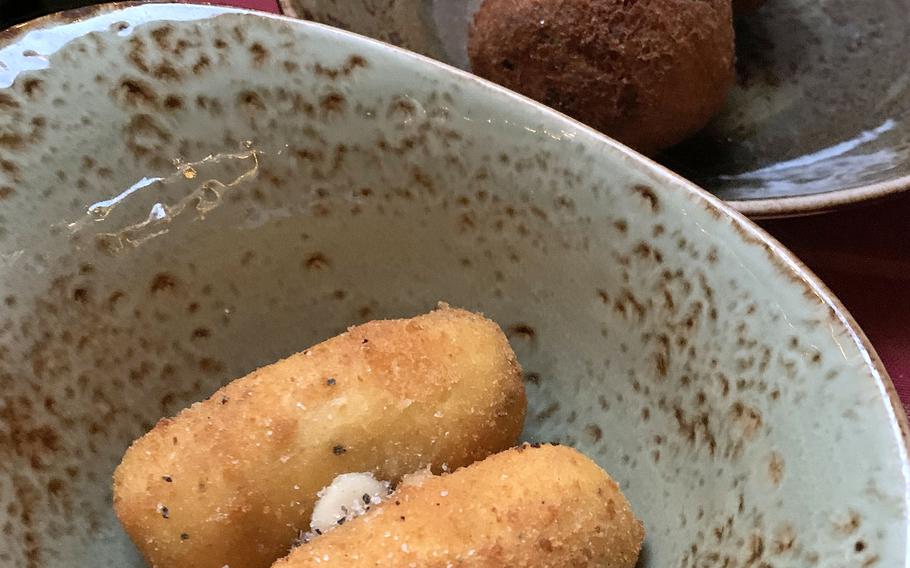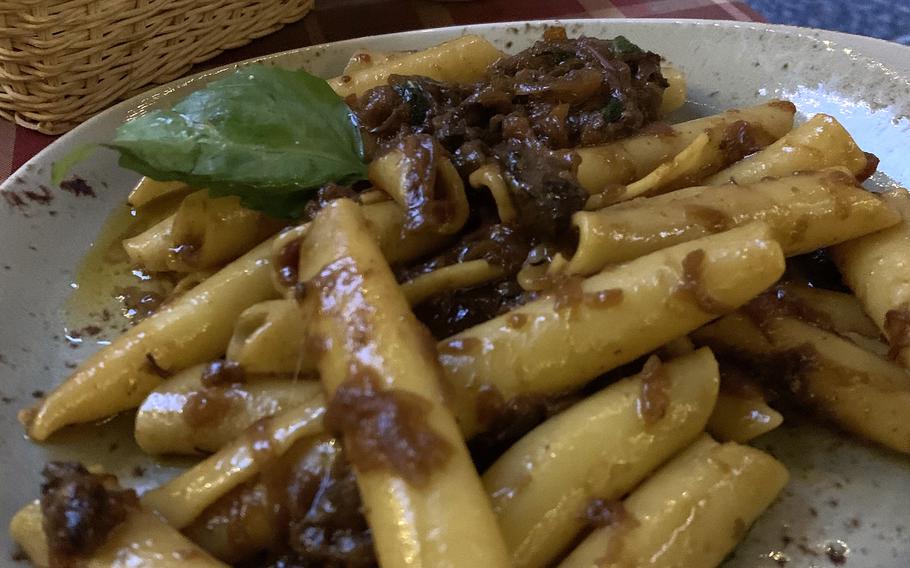 Pasta with potatoes and broccoli rabe featured perfectly cooked pasta mista, which is a blend of shapes. The bitterness of the rabe contrasted nicely against the richness of the cheese, pasta and potato. The Genoese with broken ziti had a rich, flavorful onion sauce and a tender chunk of beef. Portions were generous and grated parmesan was on the side.  
Of note are Buatta's salted cod dishes offered in an extensive variety of styles, such as with green chiles, peppers or escarole, or parmigiana. We didn't try them, but will be tempted next time.
Desserts are made by Angelina, an artisan bakery and coffee bar just a few steps away also owned by Gargiulo.
On the night we visited, the trattoria's dessert menu included options such as a mixed berries tart and black cherry biscuits, but we settled on the tiramisu. We were not disappointed — tender lady fingers, creamy mascarpone with a light touch of coffee and chocolate.
Going to Buatta is like coming home. You know you're going to get a good meal, plentiful conversation and the feeling of being cared for.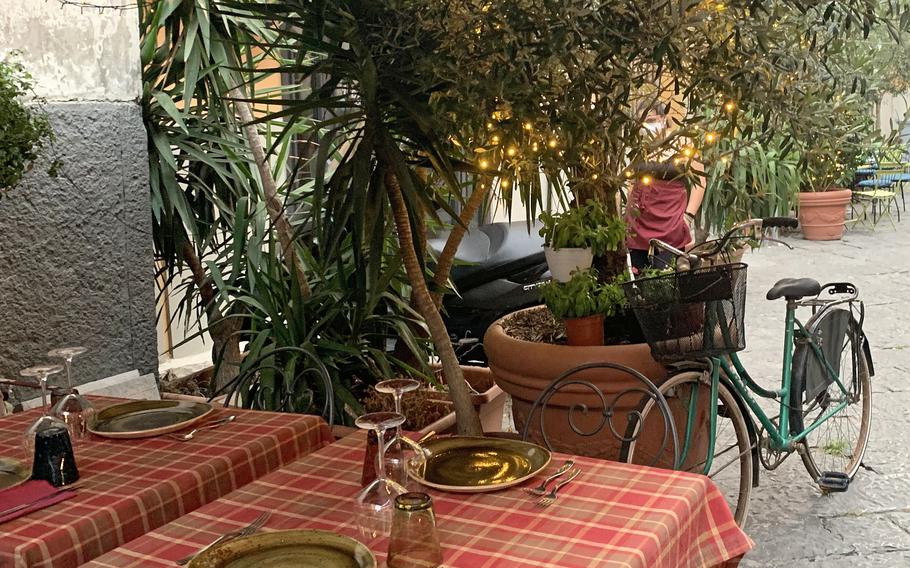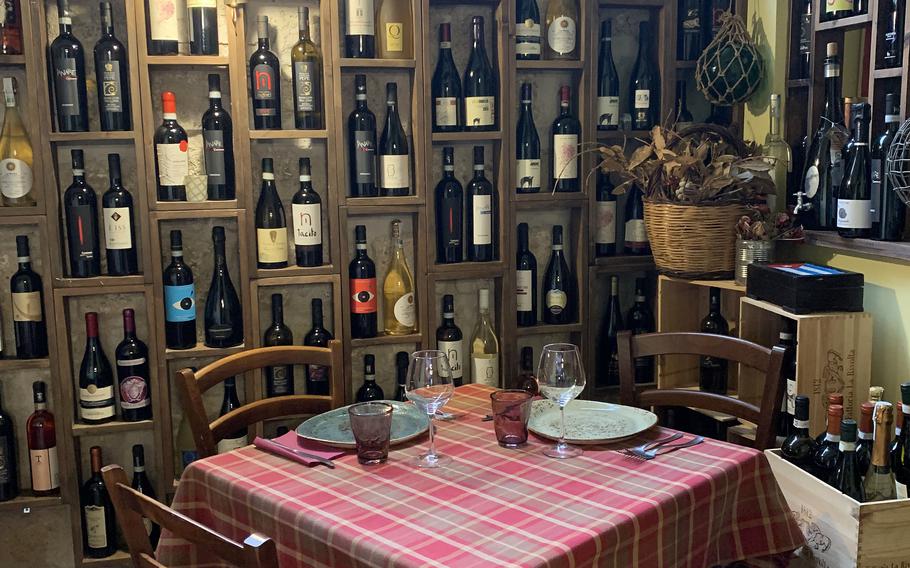 Address: Via Cifariello al Vomero, 14, Naples
Phone: +39 349 605 9176 (reservations recommended)
Hours: Monday-Sunday, noon-3 p.m. and 7 p.m. to 11 p.m.
Menu: English and Italian; Online: buattanapoli.com/menu
Prices: Pasta dishes 8 to 14 euros; second course 8 to 10 euros; salted cod dishes, 13 to 15 euros.