Flower power lunch: Stuttgart park eatery pairs grub with gardens
by
John Vandiver
Stars and Stripes
August 26, 2021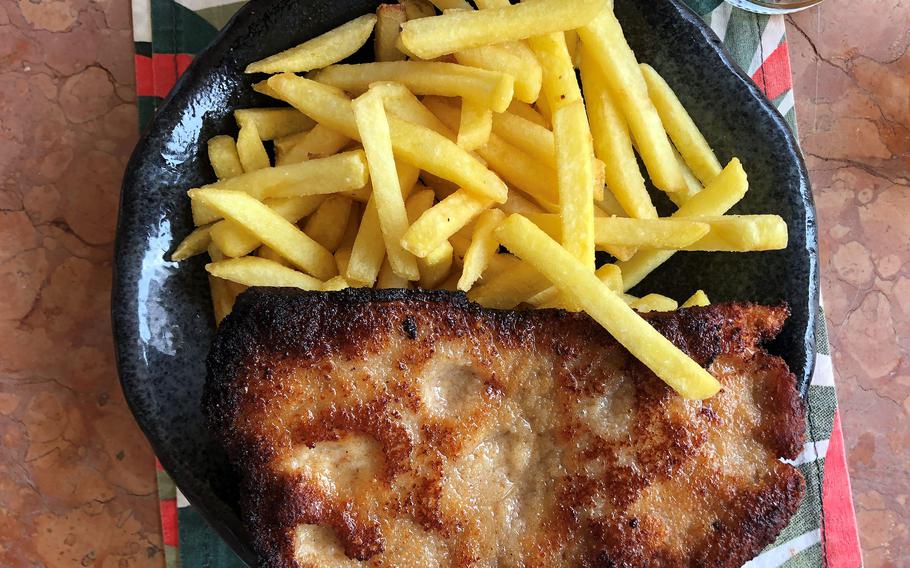 For a relaxing place to kick back and have a meal or a drink, Weinstube-Killesberg is hard to beat.
Located near the northern entry point to the Stuttgart park of the same name, it looks out on some of the most beautiful flower gardens in the city.
I've walked by the restaurant countless times over the years during visits to Killesberg Park but never stopped to eat there. One reason: it kept unpredictable hours and often seemed closed when it should be open.
But when a flyer highlighting what appeared to be new management recently arrived in the mailbox, it seemed the time had come for a visit.
On a recent weekday, we stopped by for lunch, only to see a sign that the eatery was closed for the day for family reasons. I gave the proprietors the benefit of the doubt and came back the following day to try again. Overall, I wasn't disappointed.
The restaurant has cozy indoor seating, outdoor beer garden picnic-style tables and benches as well as smaller tables. We opted for outdoor dining, given the warm weather and the nice view.
The menu is a mix of typical regional specialties, such as maultaschen and spaetzle. There are various salads and also more exotic, heartier offerings, including steaks.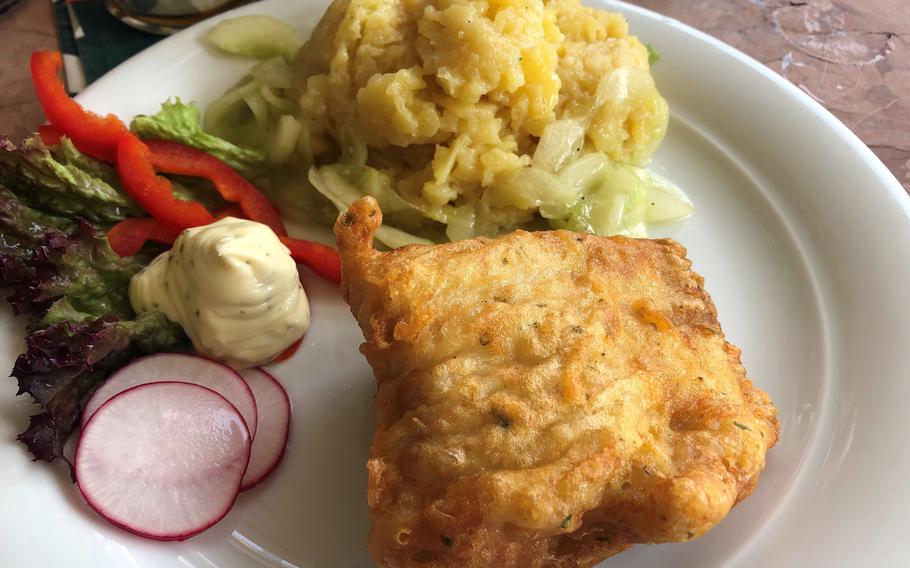 The seasonal menu looked especially appealing, boasting whatever the restaurant's local hunters have killed during hunting season. I figured that could be something to try during the fall. There also is a selection of regional wines.
I was tempted to order the Gaisburger Marsch, a classic Swabian beef stew dish named after a district of Stuttgart that incorporates spaetzle, meat and potatoes in a rich beef broth. But it felt like the wrong choice for a hot summer afternoon.
For our lunch, one member of our party went with the reliable schnitzel, cooked to crispy perfection. I've always found the humble schnitzel to be hit-or-miss. Often, the crusty outer layer just slides off the thinly pounded cutlet of veal or pork, resulting in mushy breadcrumbs on one side and a naked slab of meat on the other. But this dish held together.
Spaetzle with sauce, a grilled chicken salad and a fried fish filet were other orders at our table. Everyone was quite pleased except for the salad eater, who complained that there was not enough chicken and that the dressing tasted off.
But all in all, it was a pleasant outing, which was capped off with a stroll through the magnificent botanical gardens of Killesberg Park to walk off our meal.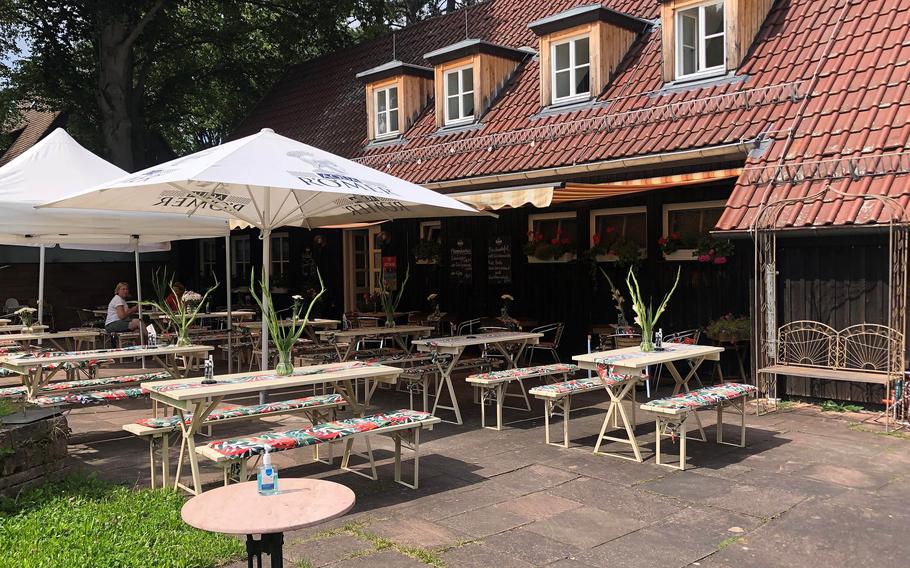 Location: 15 Beim Hoehenbad, in Killesberg Park.
Hours: 11 a.m.- 10 p.m., Tuesday-Sunday.
Phone: 0176 40795429
Information: Online: weinstube-killesberg.de
Prices: most menu items range between $15 and $20.