Patience, passion and dedication to the craft of grilling at Osteria El Gaucho
by
Norman Llamas
Stars and Stripes
August 19, 2021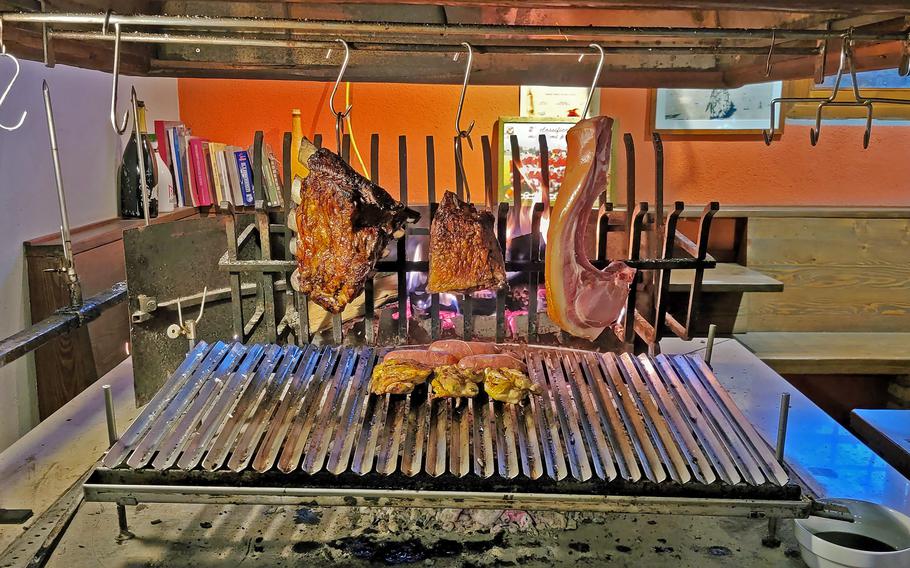 For me, nothing beats grilled meat. So I like going to a restaurant that lets me feel as if I'd grilled the food myself.
Since my wife and I found Osteria El Gaucho in Mansue, Italy, we have looked forward to going back every time we crave a great steak cooked to perfection by a true grill master, who happens to be of Argentine and Italian descent.
Jose Polesello and his wife, Jaqueline, who is of Bolivian descent, own the restaurant. Mansue is about a 30-minute drive from Aviano Air Base.
The grilling process lasts four to five hours, ensuring that the meat will come out so tender and juicy that you can cut through it with a fork.
"The restaurant has always offered grilled meats," Polesello said. "Until about four years ago, we also offered a full menu consisting of both Italian and Argentinian dishes."
Nowadays, the restaurant offers only pizzas and an Argentine-style grilled meat entrée, which consists of a platter of the customer's choice of beef, chicken, pork or Italian sausages.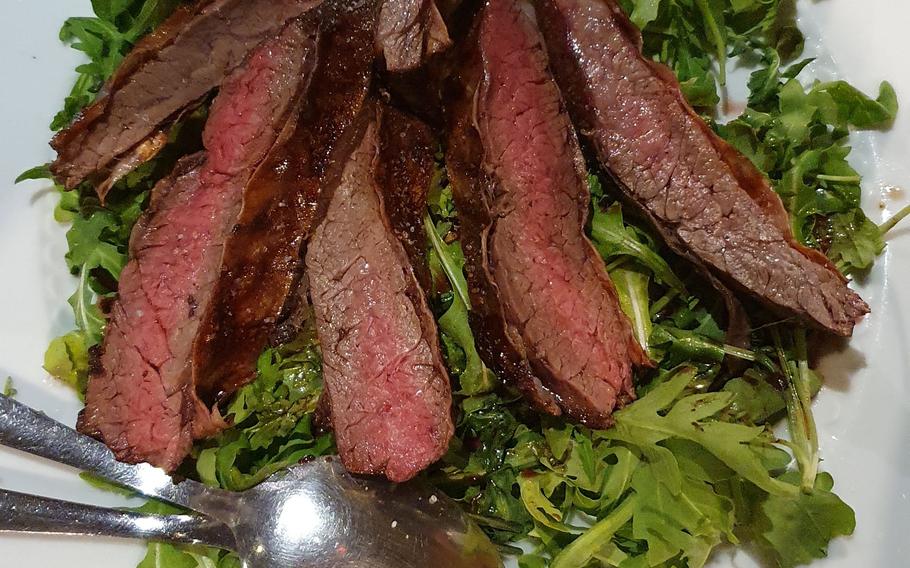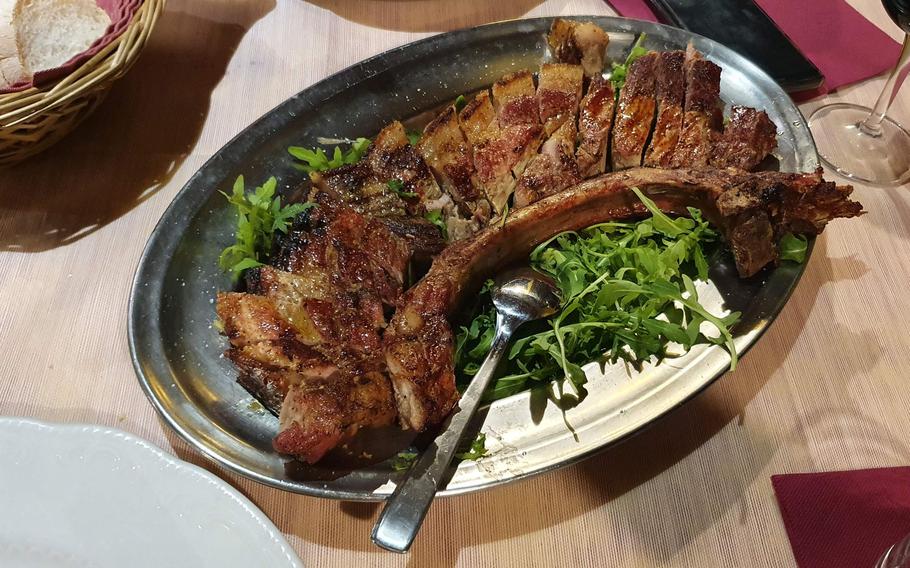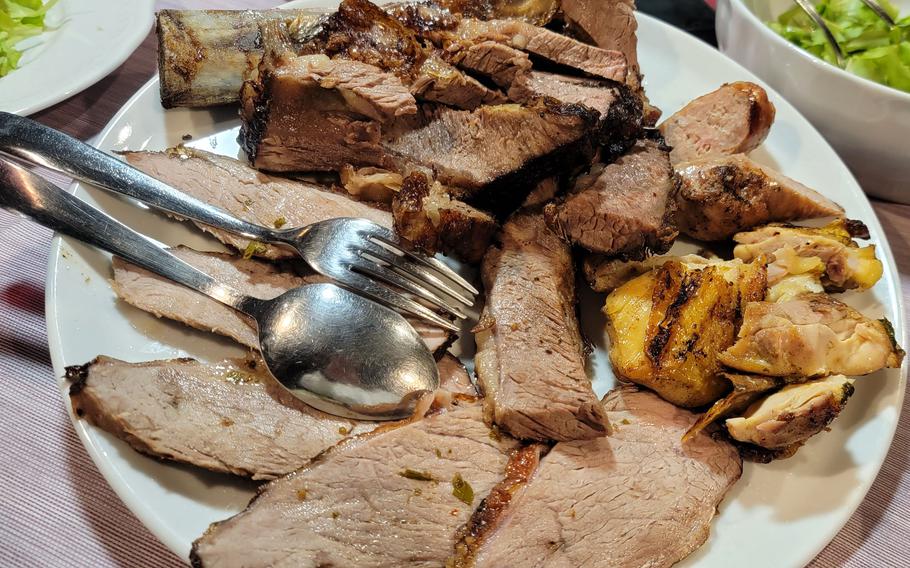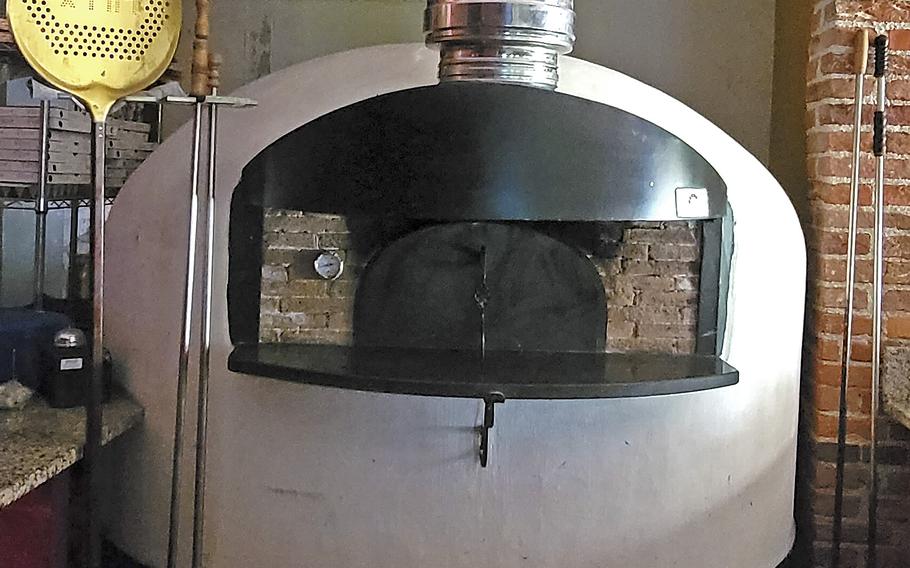 All dinners come with either an Argentine empanada with meat or a mixed salad as an appetizer, dessert and non-alcoholic beverages.
Desserts are a mixture of Argentine and Italian offerings. The former include dulce de leche and flan, while the latter include apple tarts and panna cotta with fruits.
The restaurant offers an extensive wine menu and a small selection of mixed drinks. It also offers artisanal beers and traditional nonalcoholic beverages.
The children's menu consists of grilled chicken, hamburgers and hot dogs, all of which are served with a side of french fries.
Polesello was born in Argentina to Italian parents. In 1965, while on vacation in Italy, Polesello's father decided that he would relocate his family and open a small restaurant in the Italian town in which he was born.
Polesello's father was well-known in his town, and many people referred to him as "El Gaucho" because of all the years he had lived in Argentina. That's how the restaurant's name was born, Polesello said.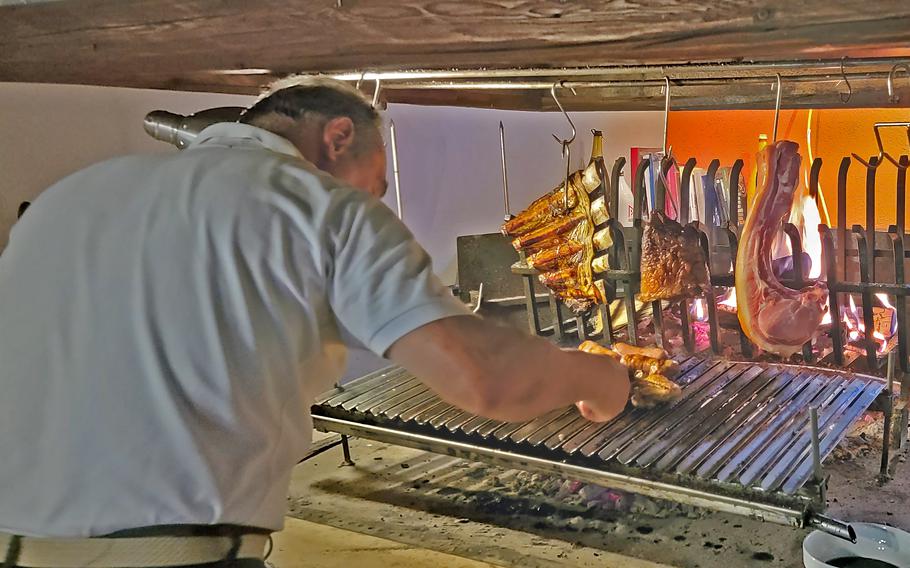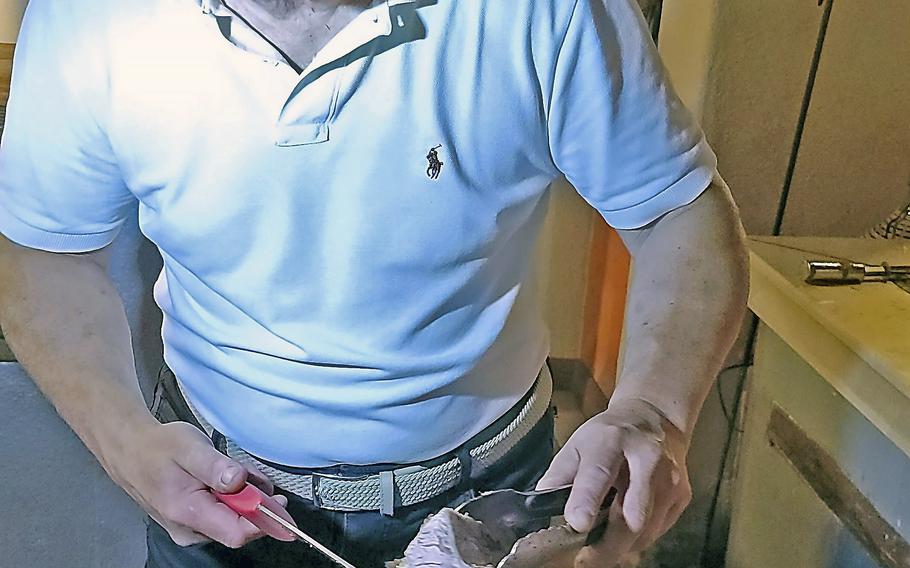 "I watched my father grill, and I always admired his passion for cooking," Polesello said. "He was a master of the grill. He knew the exact temperature that meat should be cooked to come out perfectly cooked. He would show me his ways of cooking various meats and he taught me how to tell when a piece of meat was ready to be turned-over or when it was done cooking."
As a result of the pandemic, the restaurant now requires reservations. It is open Friday through Sunday at 6 p.m. for pizza and at 8:30 p.m. for grilled meats.
"Over the last year and a half, there were times when we would grill a bunch of meats and no one would show up to eat, and there were other occasions when we would not grill any meat and many customers showed up asking for it," Polesello said. "That's why we now require customers to make a reservation."
Osteria El Gaucho doesn't have a website. Google searches link to the website of another restaurant with a similar name.
In addition, Facebook also gives an incorrect phone number for the restaurant, so Polesello asks that customers use the number provided with this article.
Every time I eat here, it truly feels like the best dining experience of my life. The Polesellos make customers feel like part of their family.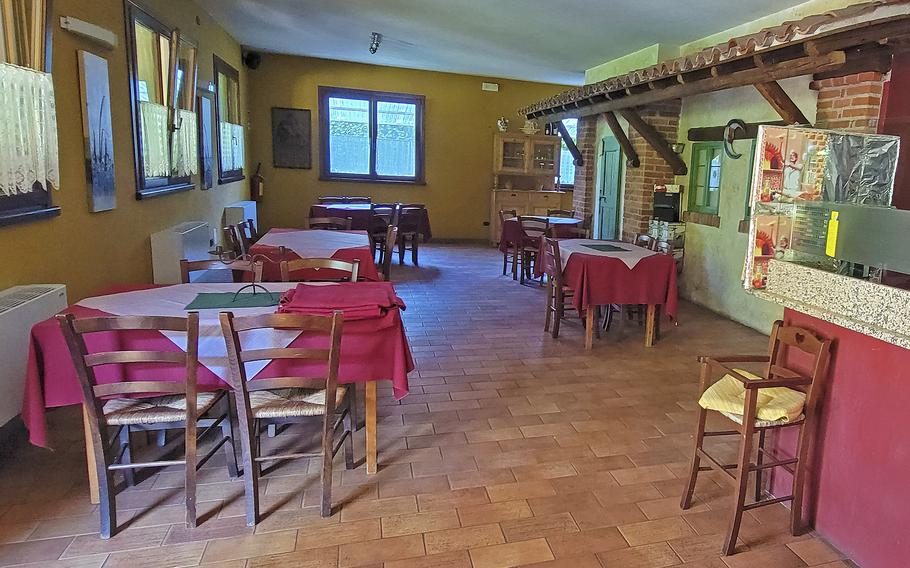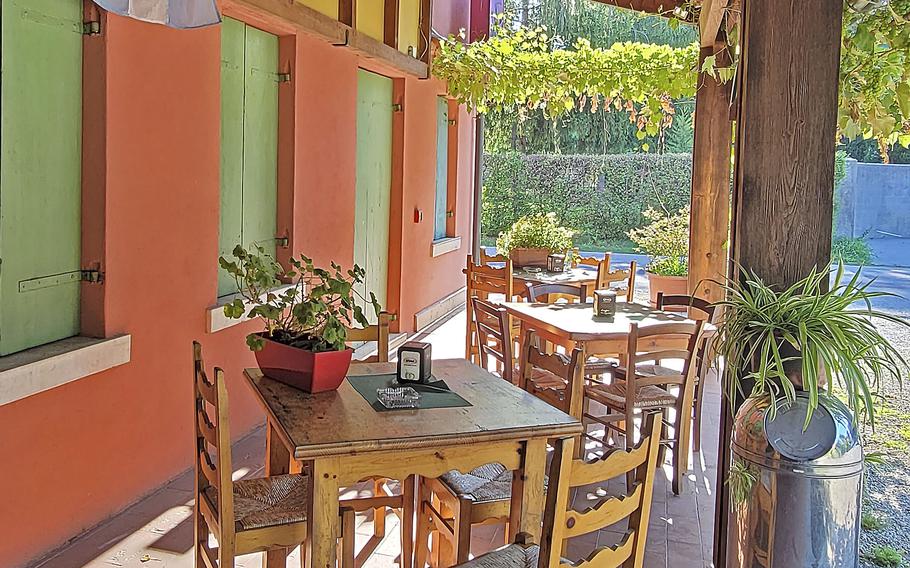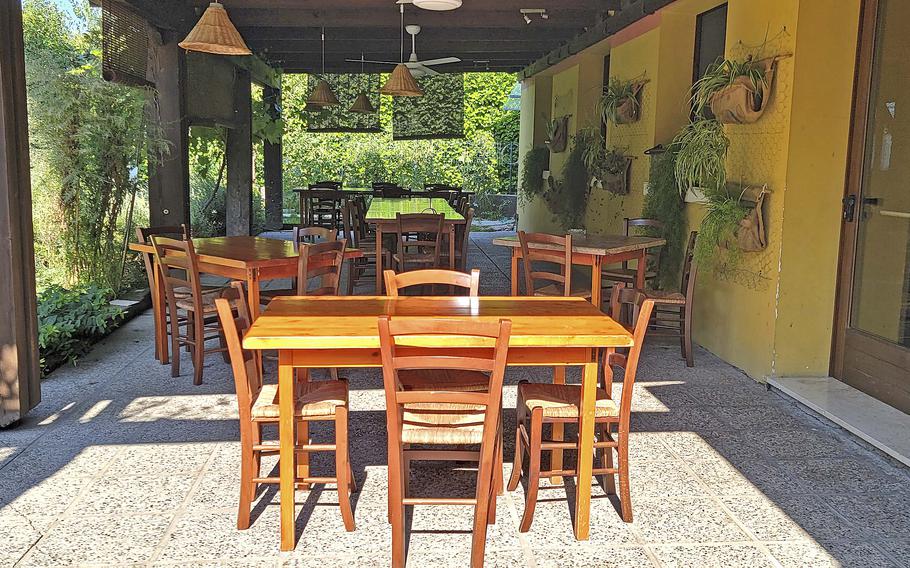 Address: Via Raganazzo 2, 31040 Mansue, VN, Italy
Hours: Friday to Sunday from 6 p.m. to midnight. By reservation only. Depending on the number of interested customers, it can be opened any day of the week.
Prices: About 12 to 15 euros for the pizza entrees and 30 to 40 euros for the Argentine-style grilled meat entree. Children's menu prices range between 8 and 12 euros.
Menu: There's no menu, as the restaurant serves only pizzas and grilled meats. The owners speak Italian, Spanish and a little English. Some of their servers also speak limited English, but everyone is very friendly and helpful.
Phone: +39 339 812 5248