Edmundo Lounge gives airmen near RAF Mildenhall a solid brunch option
by
Kyle Alvarez
Stars and Stripes
August 12, 2021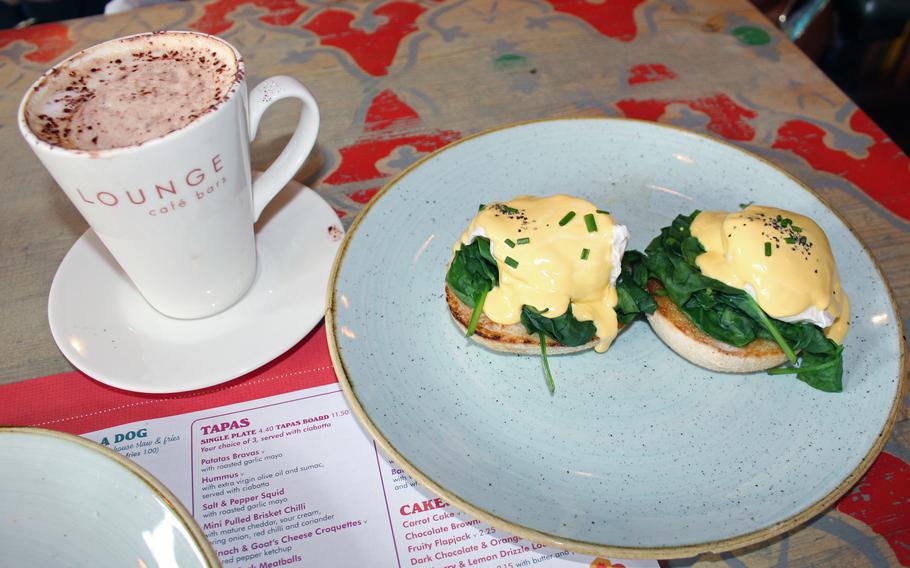 The U.K.-born Lounges takes a very different approach to the chain restaurant business.
Each location has its own feel, with decor and a menu that tries to fit in with its surroundings.
I found Edmundo Lounge in Bury St. Edmonds, close to RAF Mildenhall, while looking for the relatively few brunch options in the area.
The restaurant describes itself as eccentric and "potty," which is British slang for slightly nuts.  
The wooden double doors at the entrance open to rows of chandeliers and a warm, low light that sets the tone for the establishment. The workers were friendly and jovial upon arrival, adding to my initial positive impressions.
In my opinion, the standard of any good brunch is the eggs benedict, or as Edmundo calls them, "lounge eggs."
With several options to choose from, I selected the red pepper and chorizo variety. It isn't your typical eggs benedict, but the spice of the chorizo went well with the creamy hollandaise sauce. The poached egg was cooked perfectly for my taste, with a runny center, and it was all served with the peppers and chorizo on a crunchy English muffin.
I enjoyed my meal and so did my wife, who chose the spinach variation. Our daughter had the pancakes with banana topping and raspberry jam, which she devoured.
We then gave dessert a try and enjoyed a fudge brownie sundae with fried churros — a staple dessert back at my home in Miami.
The menu offers a wide range of foods with gluten-free and vegan options, if eggs benedict isn't your style. They also have sandwiches, paninis, salads, burgers, hot dogs, tapas and an assortment of main dishes with chicken, steaks and pastas.
If you're a U.S. service member stationed here, visiting some family or friends, or coming through for work, this is a solid choice among the restaurants in Bury's central area.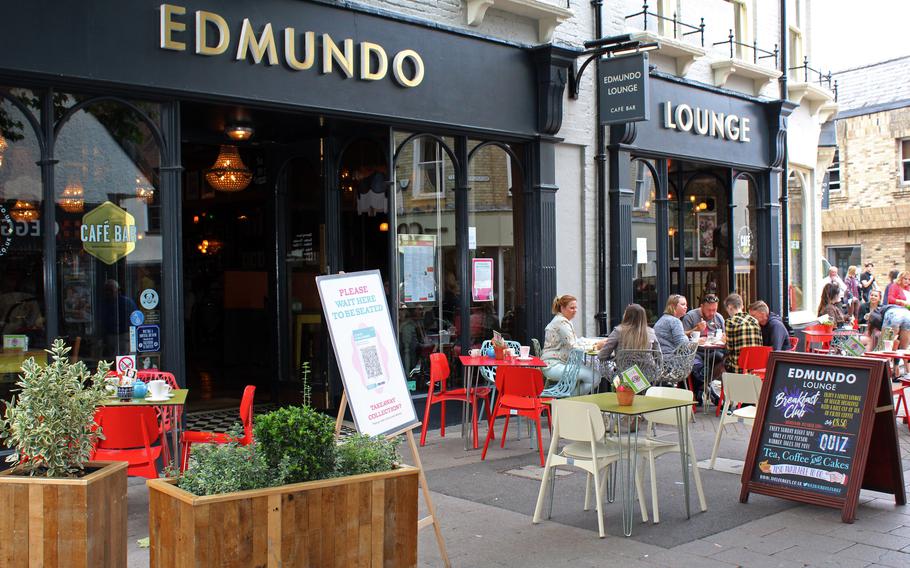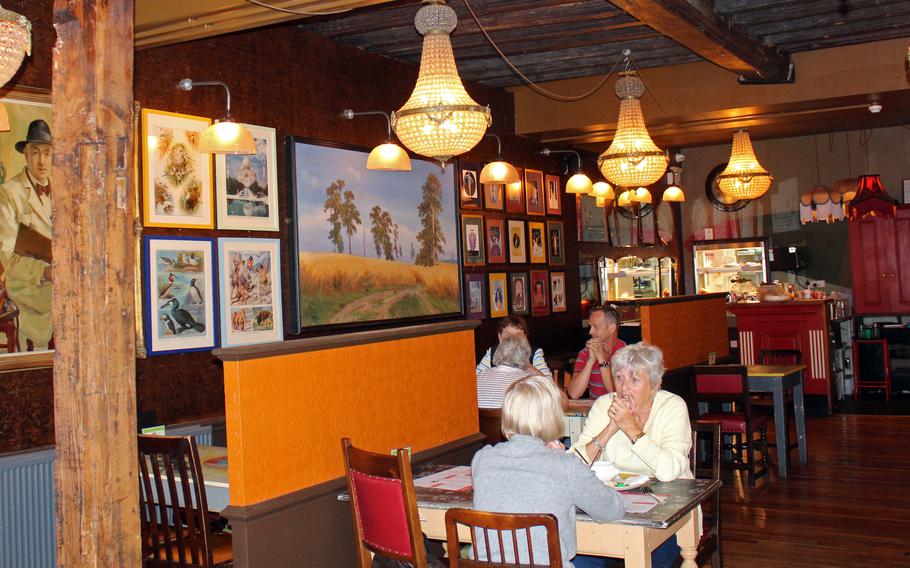 Address: 28 Cornhill, Bury St. Edmonds, IP33 1DY
Hours: Sunday-Thursday 9 a.m. to 11 p.m.; Friday and Saturday 9 a.m. to midnight.
Prices: Brunch ranges from 2.60 pounds for toast and jam to 12.50 pounds for a large breakfast. A steak dinner tops out at 17 pounds.
Information: thelounges.co.uk/edmundo; Phone 01284-700-166.