Italy
Hotel Catullo restaurant dishes delight, and so does the price
by
Nancy Montgomery
Stars and Stripes
August 5, 2021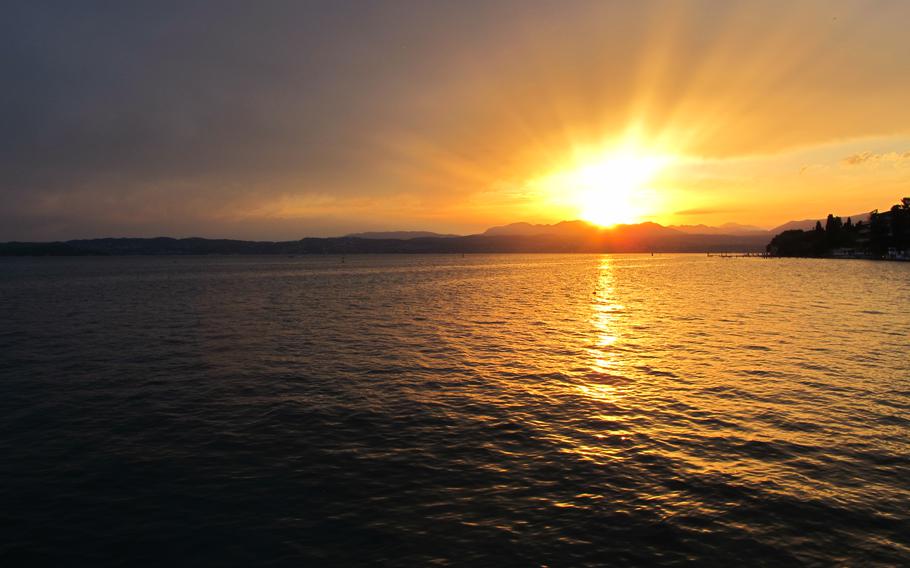 I've been vacationing in Sirmione on Lake Garda for years, enjoying the swimming, the lounging and the dining out. But this summer, I found out I'd been doing the last part wrong.
Lake Garda has loads of good restaurants, which all serve pretty much the same things: fresh fish and shellfish, various pastas, grilled meat, pizza and, for the Germans, schnitzel. I'd always liked picking one and taking a walk to get there, and I was almost always satisfied with my dinner.
But this year I noticed that I was spending more than 30 euros ($35) for a modest meal consisting of a main dish, a salad and two tiny glasses of wine, along with the obligatory bottled water and cover charge.
This time I checked into eating at my hotel, where previously I was only getting the included breakfast. I'd heard from friends that Hotel Catullo had a terrific kitchen. The setting, on an arbor-covered patio a few feet from the lake, with glorious sunset views, was lovelier than most other restaurants on the island. But what clinched it was the price: 25 euros.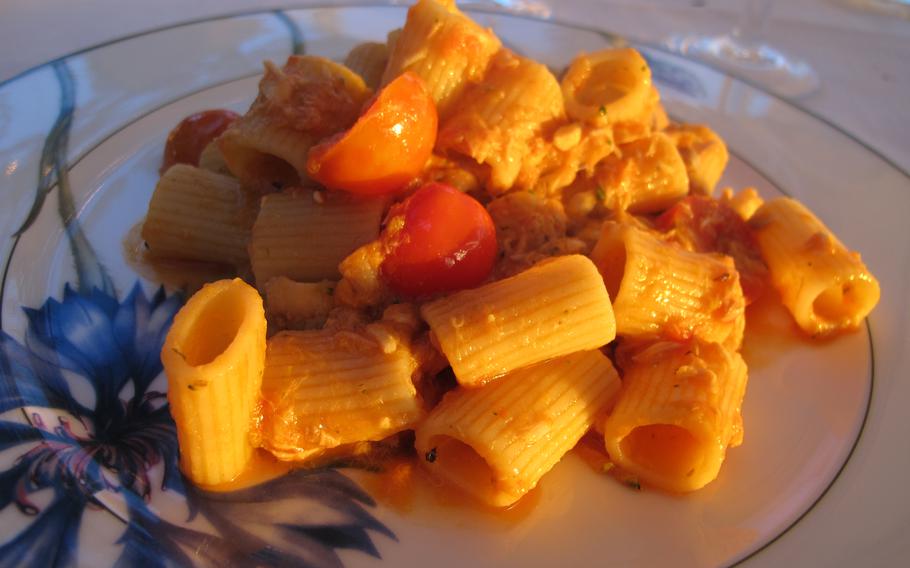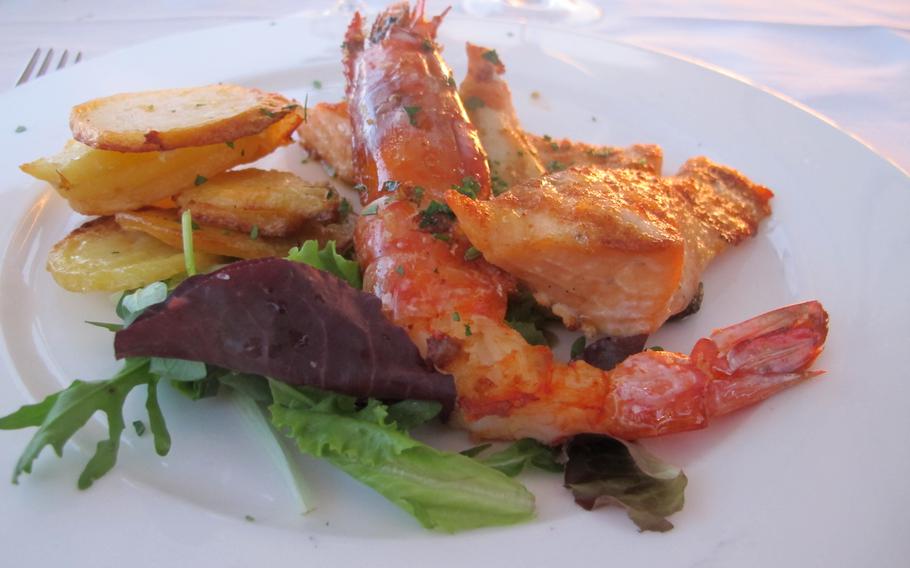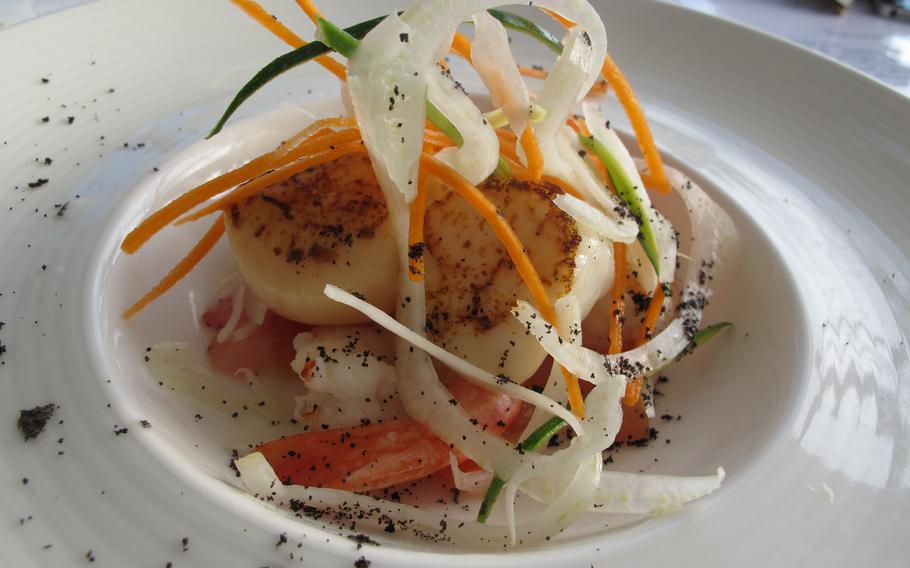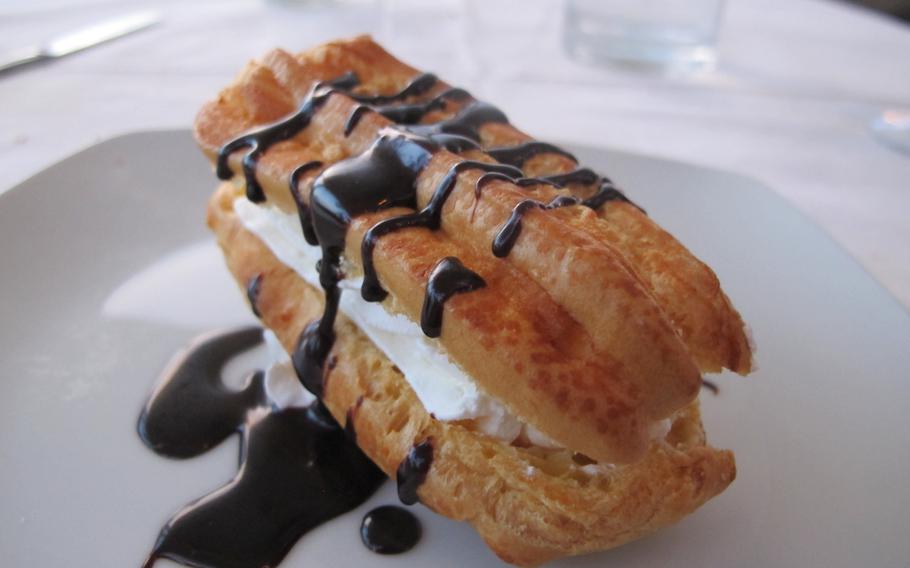 Now I was getting an appetizer, a first course, a second course, a salad and a dessert. There were always two or three choices for the first and second courses, which varied daily. 
One night, the appetizer was veal slices in tuna sauce followed by a choice of pasta with either cheese sauce or with monkfish and pumpkin cream. After that came either grouper with tomato sauce, pork with red wine sauce or a salami and cheese platter. Dessert was peach mousse.
 As the evenings passed, I had grilled octopus, osso bucco, pastas, fish from the lake, fried zucchini flowers, eclairs and other delights. I was getting a better, more diverse dining experience than I'd had at the other restaurants. Plus the water was free, and the wine, although not, was poured with owner Fabio's more generous hand.
I also ordered off Catullo's a la carte menu, once each for lunch and dinner, and was similarly pleased with the high-quality dishes: pasta with black truffle, shrimp and avocado salad, grilled scallops and prawns. Those meals were a lot more expensive, but they were worth it as well.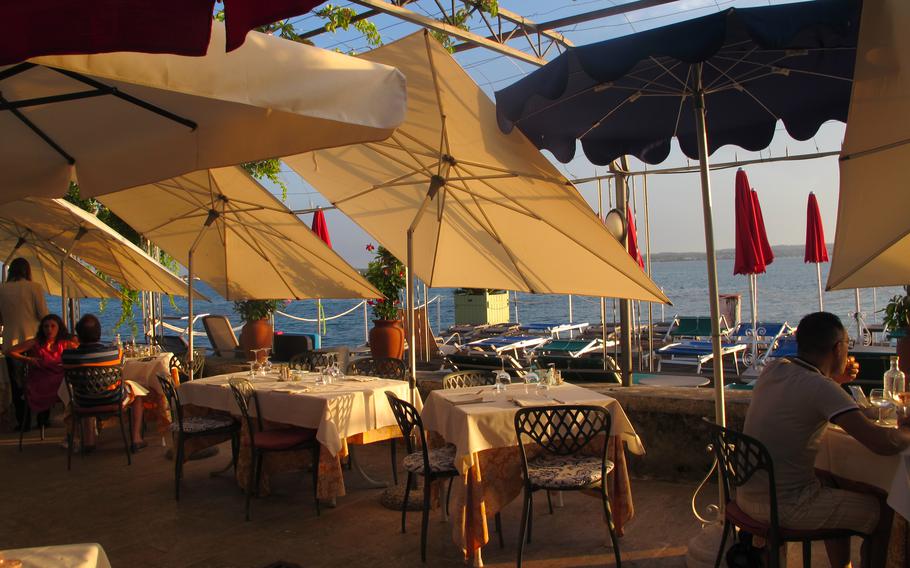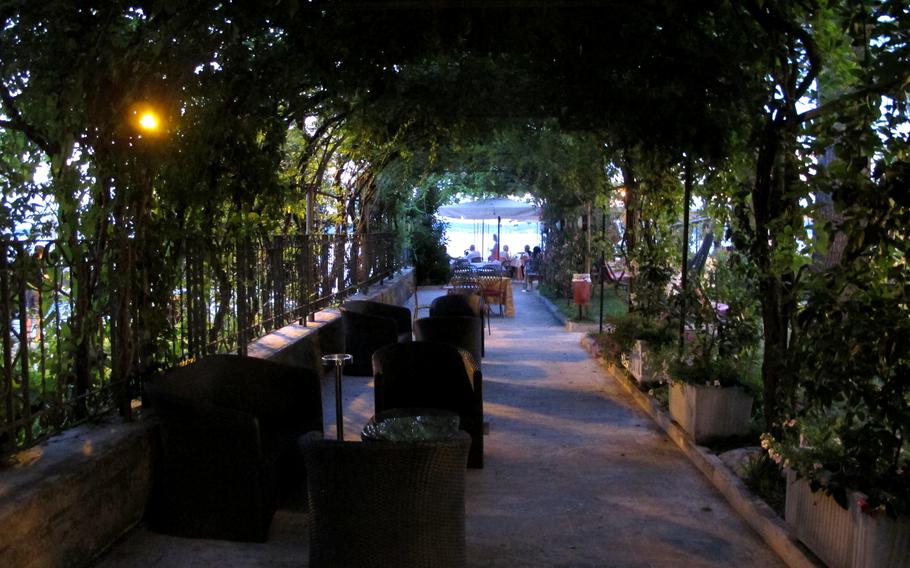 Address: Piazza Flaminia, 7, 25019 Sirmione BS
Hours: Noon to 3 p.m. and 7 p.m. to 10 p.m. daily
Price: Appetizers and first courses are 13 to 18 euros; second courses are 16 to 24 euros. For hotel guests, 25 euros for four courses.
English menu: Yes
Information: Online: hotelcatullo.it/; info@hotelcatullo.it; Phone (+39) 030 990 5811.