Germany
A drive east of Kaiserslautern yields a rare Swiss delight
by
Slobodan Lekic
Stars and Stripes
July 29, 2021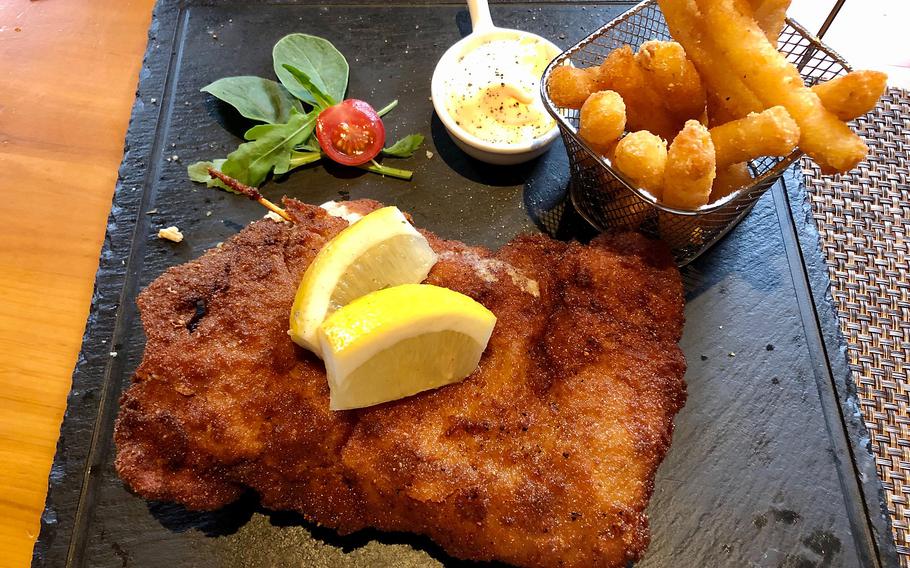 Despite the array of restaurants in Germany featuring cuisines from all parts of the world, it's difficult to find one from one of its next-door neighbors: Switzerland.
That's why residents in the Kaiserslautern area are fortunate to have an authentic Swiss restaurant just 20 miles away in the spa town of Bad Duerkheim.
Although Swiss specialties tend to be relatively simple, made from ingredients such as potatoes and cheese — reflecting the country's agricultural history — they are nonetheless both distinct and delicious. The Swiss House im Weinrefugium does an excellent job of featuring a top-quality selection of that country's different cuisines, in a relaxed and friendly atmosphere.
The restaurant has become a favorite stopover whenever we visit Bad Durkheim, mainly for the food but also because of host Michael Feulner, who hails from Switzerland's Schwyz canton and acts as receptionist, waiter and cook.
For starters, I would recommend the Bergfex, an Alpine dish of local cheese and air-dried beef, or a tomato and mozzarella insalata caprese.
My favorite main course is the cordon bleu, the very popular dish which originated in Switzerland. In its original form, it consists of two breaded veal cutlets filled in between with ham and gruyere cheese. In the restaurant's version, it's filled with air-dried beef instead of ham. It's served with the lightest and crunchiest french fries I've tasted in a long time.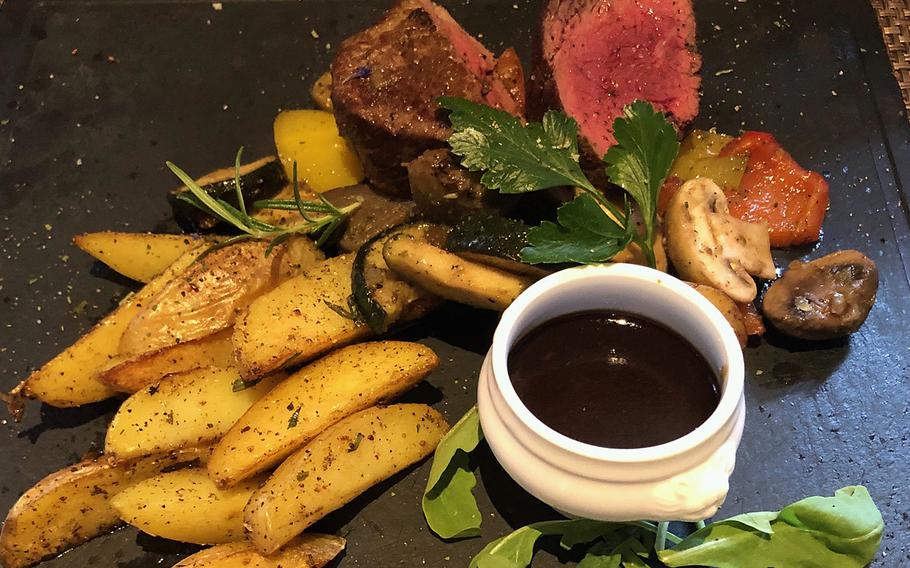 Other Swiss offerings include the cheese fondue, which originated in the Alps as a hearty peasant dish. The restaurant makes it from its own special cheese mix with herbs. Chunks of sourdough bread are skewered on long, thin forks and then dipped into the pot of hot cheese set on a tabletop burner.
Another unique cheese specialty is raclette, which dates back to the Middle Ages. The aromatic melting cheese is placed on a grill and then poured on top of whatever food you're having. Since it's considered a winter food, it's not normally available before October.
Also among our favorites are the homemade roesti crispy potatoes — formed like a large pancake — served with tomato, pesto and buffalo mozzarella. They are deliciously crispy on the outside but soft and melting on the inside.
The restaurant features a wide selection of local and Swiss wines such as fendant, a dry, lively white from the Valais region. It is very popular among the Swiss, who drink it with fondue, raclette and other cheese dishes.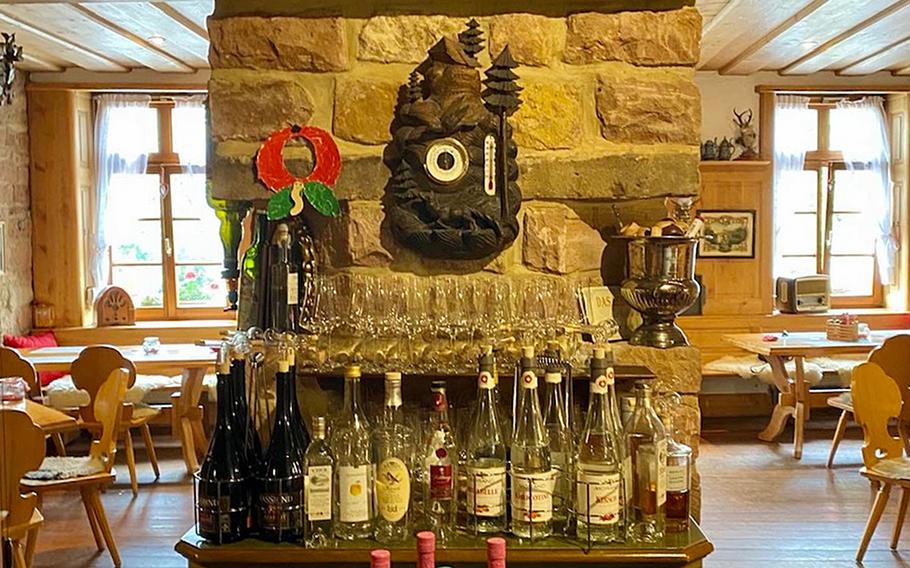 If you prefer reds, I'd recommend a Sankt Laurent from the surrounding wine country.
And if you're in the mood for yet another Swiss specialty for dessert, definitely go with the nut cake from the St. Moritz area of southeastern Switzerland.
Finally, the Swiss House is almost always packed for dinner, both in the shady garden and the inside, which is furnished in typical Alpine mountain style. So be extra sure to book ahead.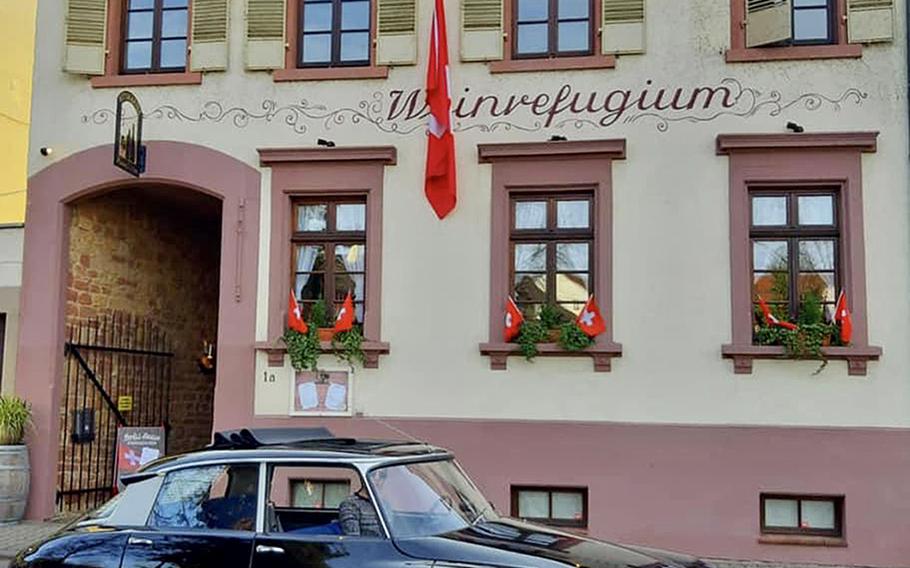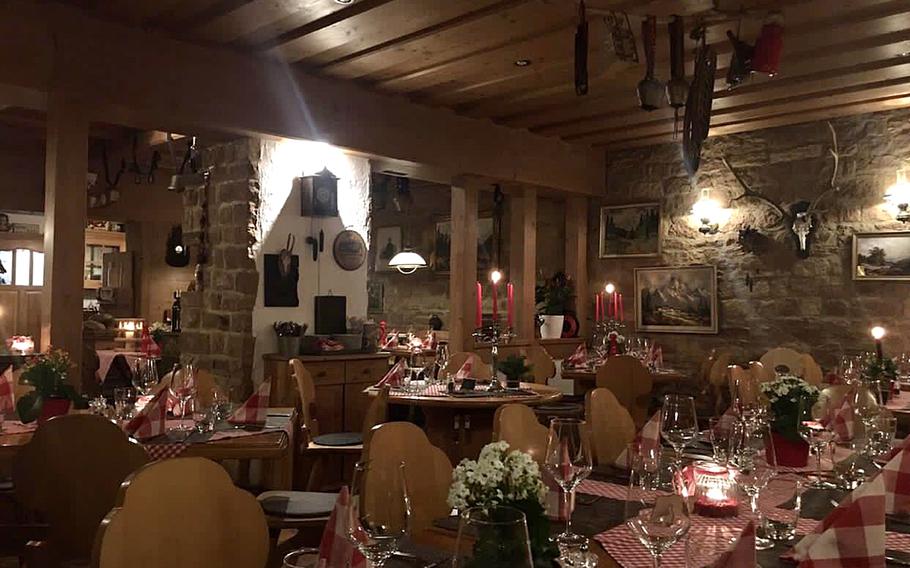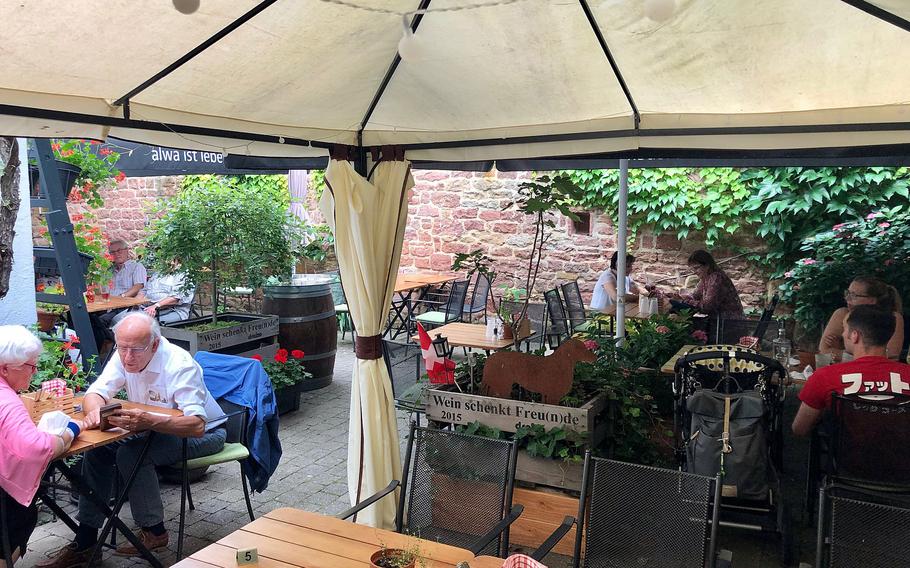 Address: Schlachthausstrasse 1a, 67098 Bad Duerkheim
Directions: From Kaiserslautern, drive down Mannheimer Strasse past Kleber and Panzer on B37 and on to Bad Durkheim. Or from the highway, take the A6 to Mannheim and turn right on 271 to Bad Durkheim.
Prices: Main courses vary from 13 to 23 euros.
Hours: Monday and Tuesday, Thursday and Friday 6 pm to 11 pm.; Saturday: 4 pm to 11 pm. Closed on Sunday and Wednesday.
Information: Phone 0175-120-0390; online: http://swiss-house.de