Germany
The Victorian House adds British culinary flair to Munich
by
Immanuel Johnson
Stars and Stripes
July 22, 2021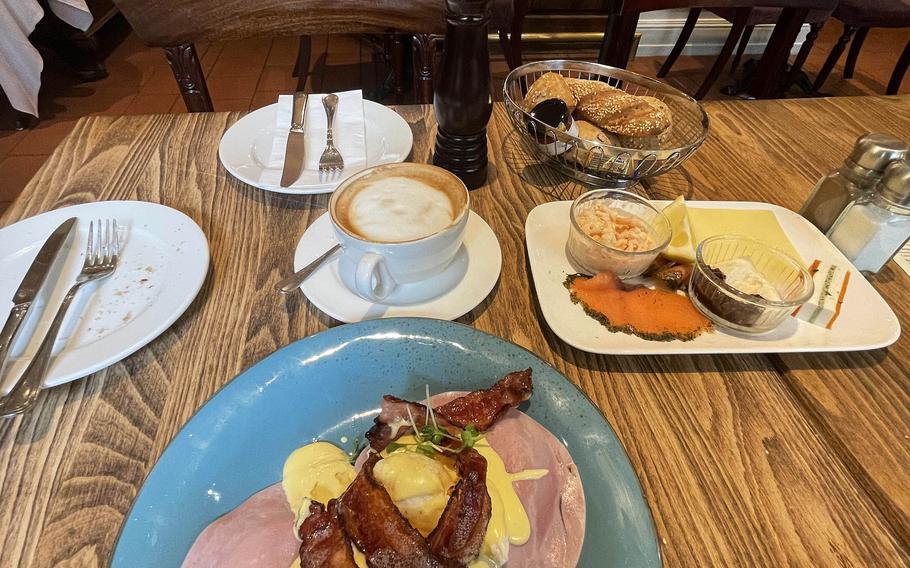 Germans aren't big on hearty breakfasts as a rule.
They have plenty of bakeries open on mornings, and sometimes all you need is a little cereal at home. But you won't find many Waffle House clones here.
The English, on the other hand, are seriously into breakfast and brunch, its more upscale cousin. That's where The Victorian House in Munich fulfills a craving.
I've been to the restaurant several times and the service never fails. The staff is cordial, quick and most importantly, the atmosphere and food are top-notch.
The Victorian House is in the heart of Munich, or roughly 120 miles away or south of the Army's bases in Vilseck and Grafenwoehr. For those of you with an English background or who have spent some time there, the Victorian-style furnishings and decorations should feel familiar.
It is open for dining and takeout, with reservations typically lasting an hour and 45 minutes. I'd encourage you to book through the OpenTable app, as it tends to fill up quickly.
The strong cappuccino they serve is a good way to start. If you're not a fan of coffee, the orange juice is a good option.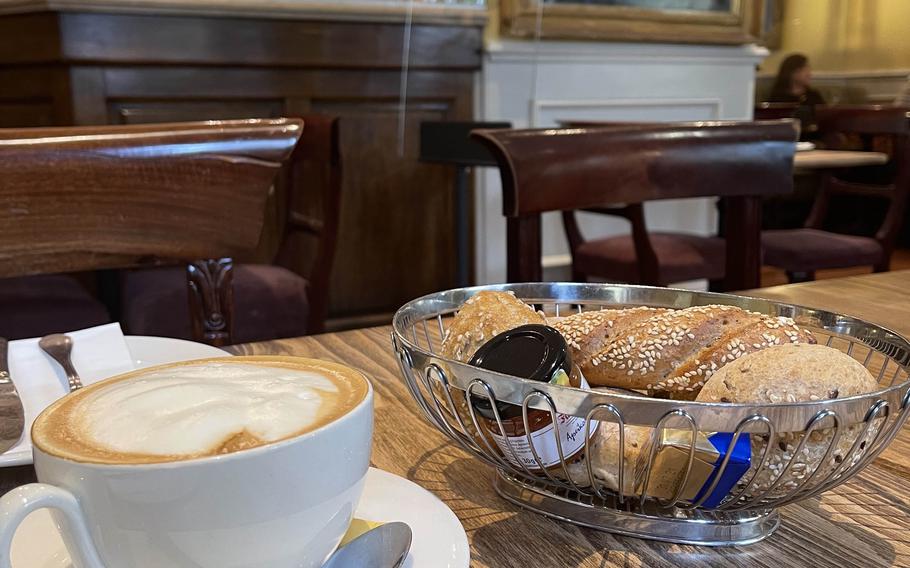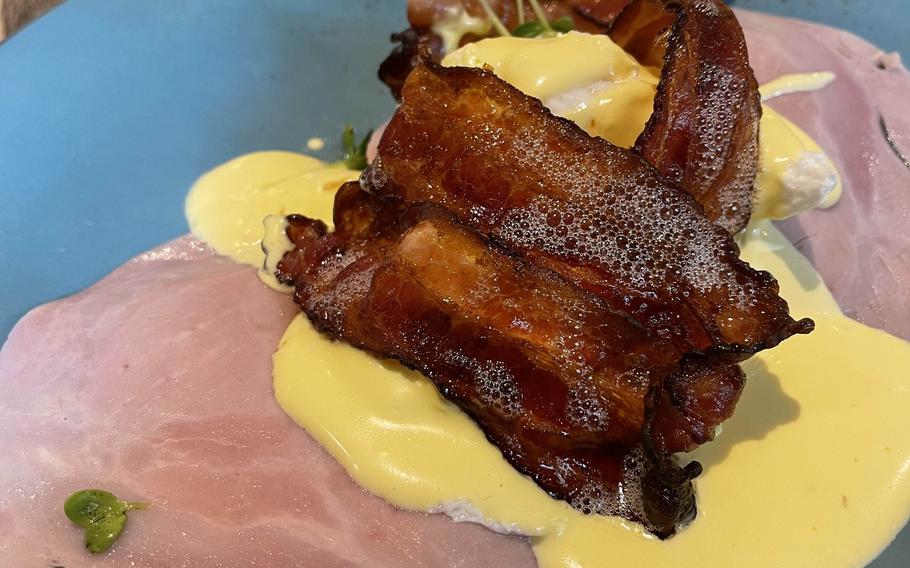 My go-to brunch starter is the Belgravia, which features smoked salmon, horseradish, crab salad, a slice of pate, cheddar cheese, Branston pickles and of course, some breakfast rolls with jam and butter. You can comfortably split this between two and five people.
If it is your first time and you have no idea what to get, the staff will guide you. In my opinion, you cannot go wrong with the eggs benedict, featuring crispy bacon and cooked ham.
Should you have a late night or don't feel like having brunch food, they also feature a lunch menu that I have yet to try, as well as an ample selection for possibly the most well-recognized British culinary tradition, afternoon tea. It closes before dinner, but by then you'll have English pub options if you like — or you can dive into just about any other type of cuisine in Bavaria's sprawling capital city.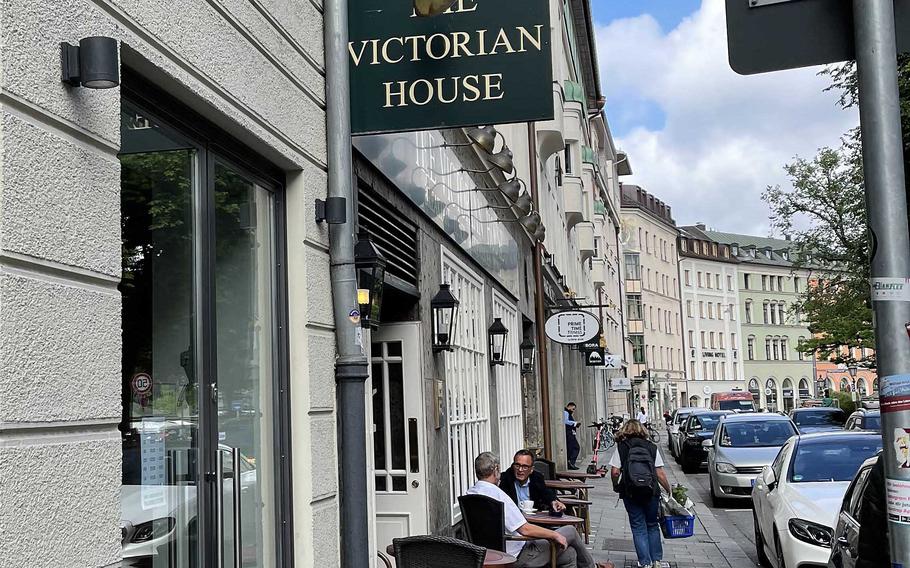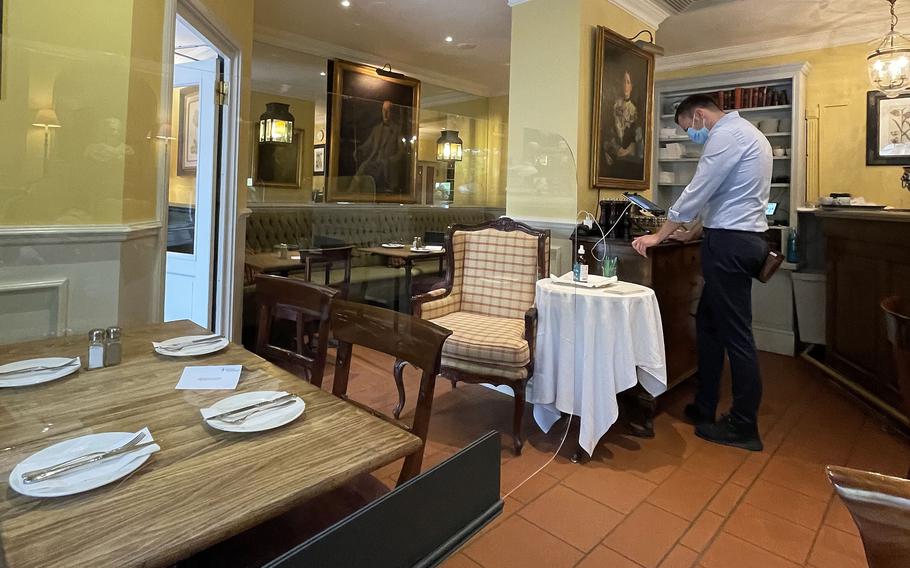 Address: Frauenstrasse 14, 80469 Munich
Hours: Open daily from 9:30 a.m. – 6 p.m.
Prices: Between 3 and 23 euros. Most credit cards accepted.
Menu: Available in German and English.
Information: +49 089 25546947; https://victorianhouse.de.