One American's quest for good Latin American food in Germany continues
by
David Edge
Stars and Stripes
July 8, 2021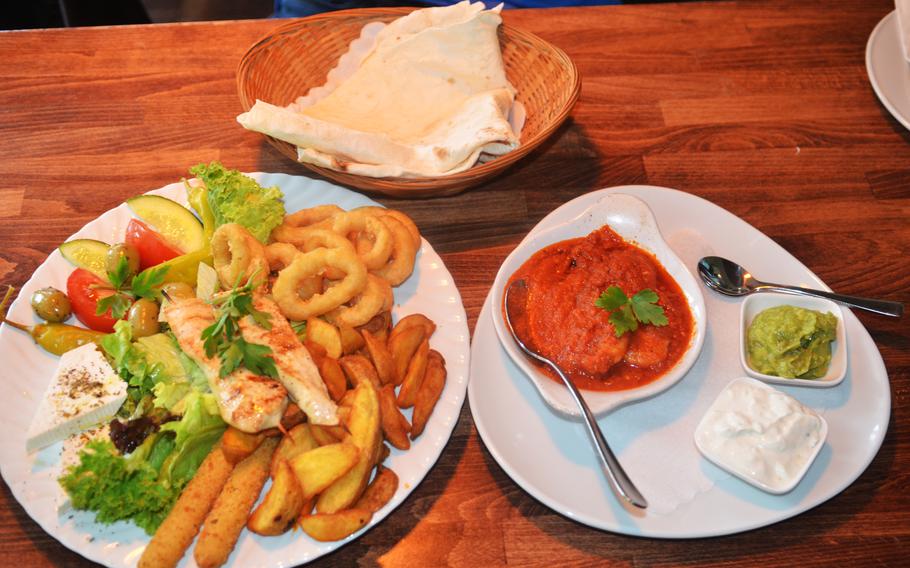 The various cuisines of Latin America hold a very special place in my heart.
Cuban, Puerto Rican and Mexican food all have their differences, even within their own countries. You'll find food that is earthy, spicy and fruity — sometimes all at once — and when done right, it's some of the best food there is.
Is that possible in Germany? I plan to find out. A good mole, mofongo or arroz con pollo is as comforting as a hug from my grandmother. So I was very excited to try Havana Restaurant and Cocktail Bar.
The restaurant is on the bottom floor of an apartment building and located across the street from the Aukammtal park in Wiesbaden.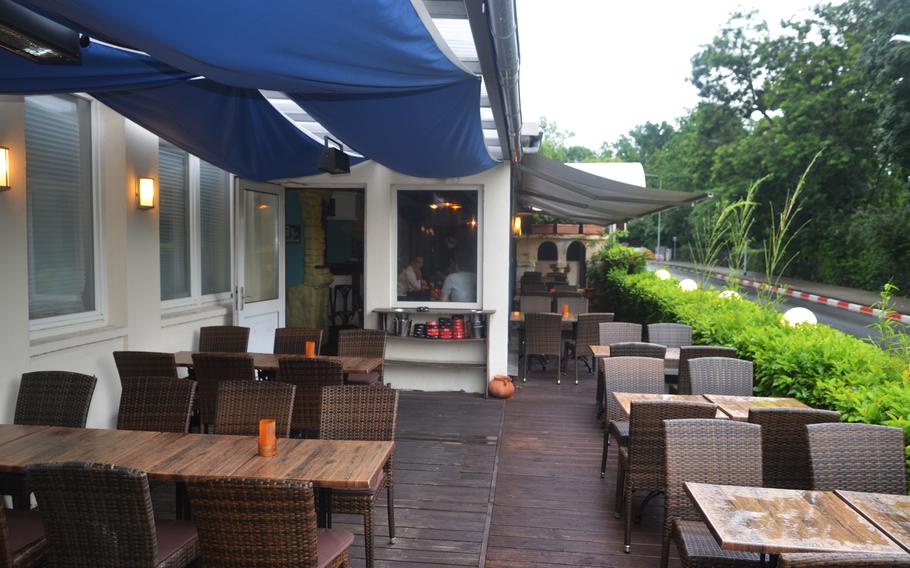 The restaurant layout is L-shaped, with most of the seating toward the back of the restaurant, and the bar at the front. The interior was a little dark, but the seating at the front had huge bay windows.
The menu has more than 20 appetizers and 40 main courses, and the drinks come from all over Latin America.
To start, we ordered the Plato la Habana for two. The dish came with shrimp, calamari, chicken skewers, potato wedges, fried mozzarella sticks, stuffed olives, pepperoncini, feta cheese, guacamole and sour cream. Some of those things don't exactly shout Cuba. But there was enough food on that plate to be a main course for two, and it was all good.
The main course is when things started to go sideways. My friend ordered the rolla a la abuela, basically a fried burrito with ground beef, sweet corn, onions, potatoes, kidney beans, tomatoes, chili sauce and a Cuban cream sauce. The ground beef tasted like it had no seasoning on it, while the cream sauce was a little weird and off-putting.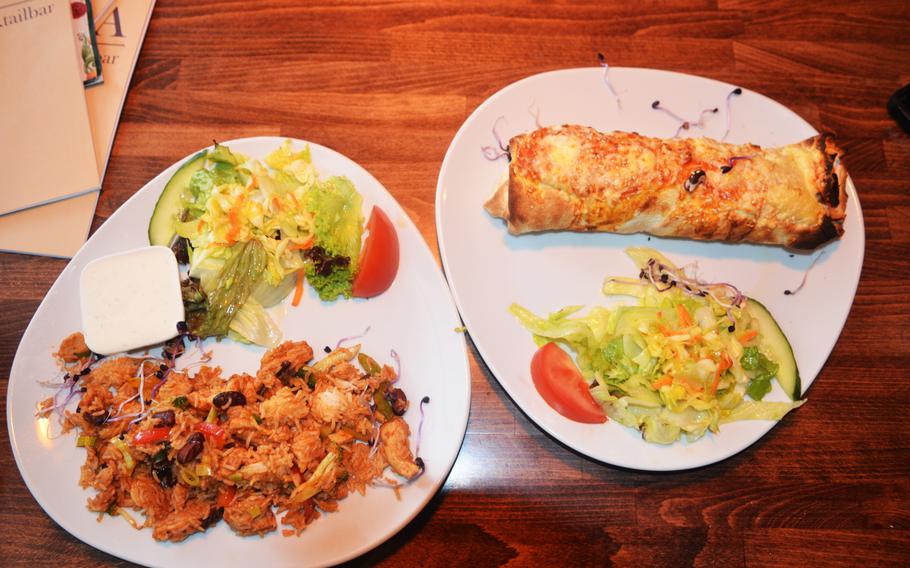 The arroz con pollo came with rice, chicken fillets, leeks, bell peppers, broccoli, kidney beans, bean sprouts, sour cream and chili sauce. It confused me when I saw it, because it looked nothing like any arroz con pollo that I have ever had.
It smelled great, though. If they would have called it a Mexican stir fry, I would have been okay with it. It was tasty for the most part, but I just couldn't get past the broccoli and bean sprouts.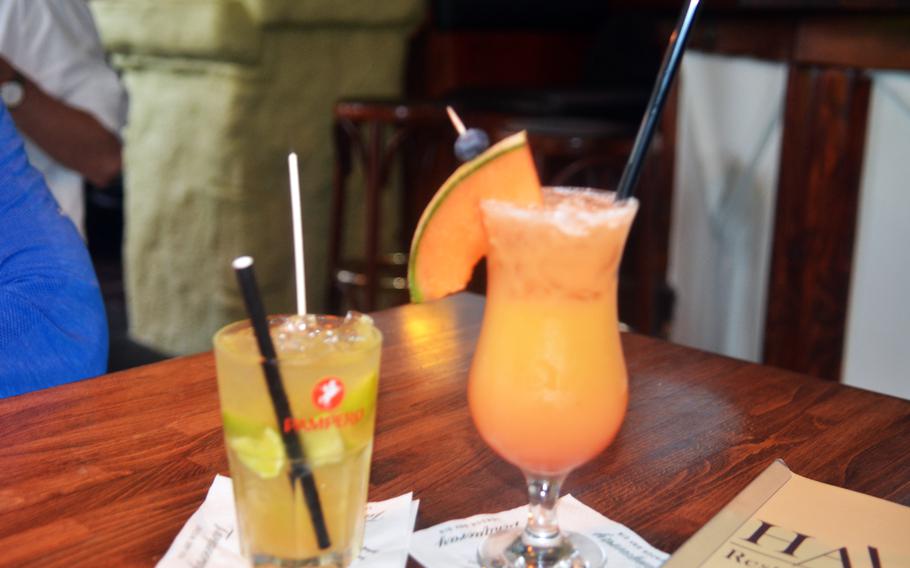 Havana's prices are decent and the English-speaking wait staff was friendly. With that in mind, I'd come back for drinks and appetizers, but not for dinner.
edge.david@stripes.com
Twitter: @DavidEdge96798393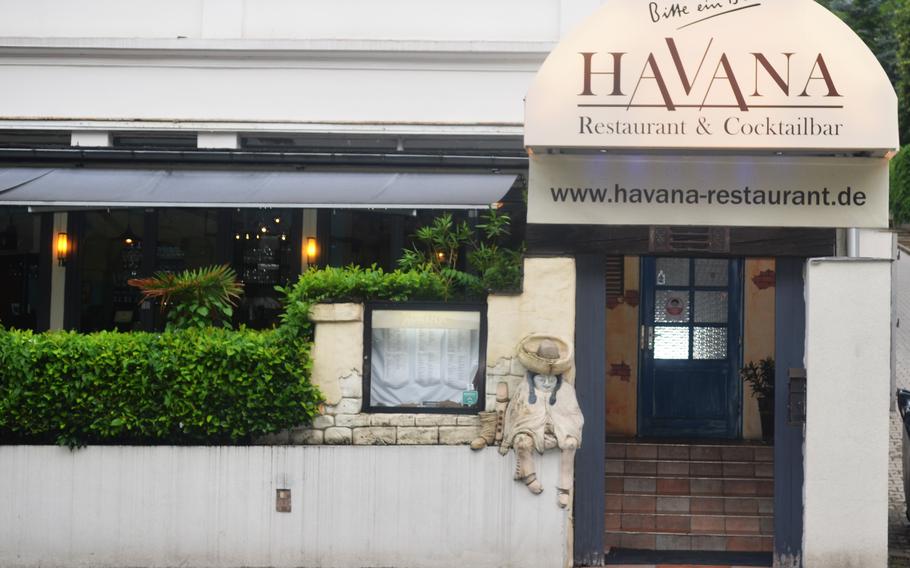 Havana Restaurant and Cocktail Bar
Address: Sonnenberger Strasse 32 65193 Wiesbaden
Hours: Monday to Thursday, 5 p.m. to 12:15 a.m.; Friday and Saturday, 5 p.m. to 1:15 a.m.; closed on Sundays; delivery from 4:30 p.m. to 9:30 p.m. Times may change with pandemic restrictions.
Prices: About 10 to 20 euros for most meals.
Menu: German and English.
Information: Phone: 0611-599-0266; Online: havana-restaurant.de