In a town of many tourists, Johnny Take Uè is an authentic Naples restaurant experience
by
Alison Bath
Stars and Stripes
July 1, 2021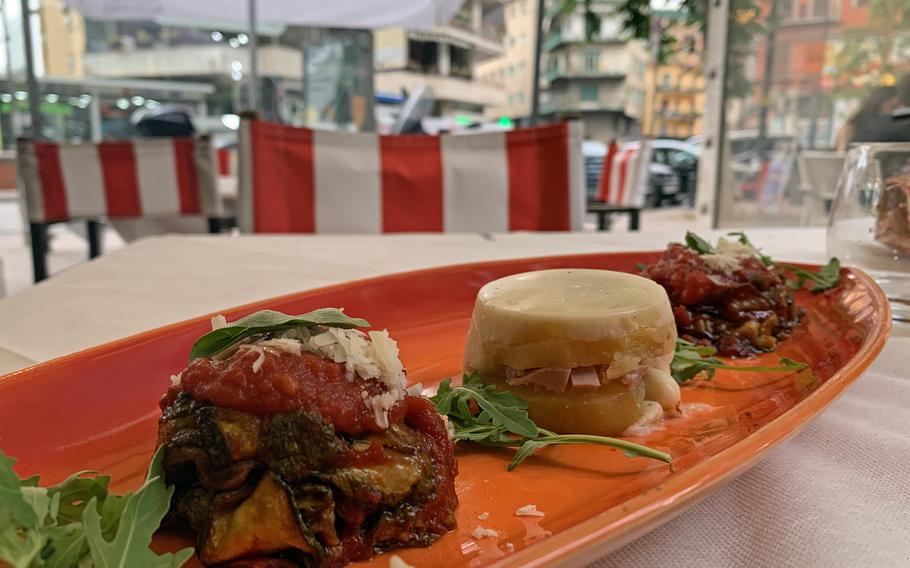 Don't go to Johnny Take Uè just for the food. Instead, visit for the experience of eating skillfully prepared traditional Neapolitan cuisine alongside young couples, families and working people in Naples' lively Mergellina neighborhood.  
Johnny Take Uè isn't a tourist trap. Sure, some visitors stumble upon the restaurant located along well-known Corso Vittorio Emanuele, but most diners are from the neighborhood.  
Appetizers, pasta, meat and fish and, of course, pizza are on the diverse menu. Portions are big. If you have a large appetite, you'll be in heaven. If not, be prepared to let some food go to waste.  
The Johnny Salad features greens, radicchio and rocket along with grilled eggplant, hard-boiled egg and black olives. If you like a flavorful dressing, you'll be disappointed as the salad is simply dressed with olive oil, which allows the flavors of the greens and grilled vegetables to stand out. I found the salad to be fresh and flavorful, but I needed to add salt and pepper.  
The Trio of Parmigiana was a different story. It was three tasty bites — that could easily be shared by two — of classic parmigiana with eggplant, another of zucchini, tomato, provolone cheese and pepper and finally of potato, bechamel, fior di latte cheese, baked ham and grated cheese. This appetizer was the best item on the table during my visit, with the standout being the eggplant.  
Pizza choices are plentiful and inventive. I settled on the Trio of Mini Pizzas — Queen Margherita, "stuffed in the oven" (an oblong, calzone-type pizza filled with cheese and tomato sauce) and the marinara. This dish left me wishing I had chosen just one pizza as the flavors were indistinguishable and the crust on all three seemed a bit soggy.  
But Donna Imma's Meatballs — eggplant, provolone cheese and beef — served on top of Grana Padana cheese and seared tomatoes were quickly devoured by my dining companion.   
Sweets include the expected tiramisu and panna cotta along with an assortment of ice cream. Graffa — fried, yeasted dough dusted with sugar — also is available, and Johnny Take Uè does it one better with the addition of Nutella.
Johnny Take Uè isn't the place to get the best pizza in Naples, but if you want to try some classic local dishes while taking in the atmosphere of a traditional Neapolitan neighborhood, it's the spot to be.   
bath.alison@stripes com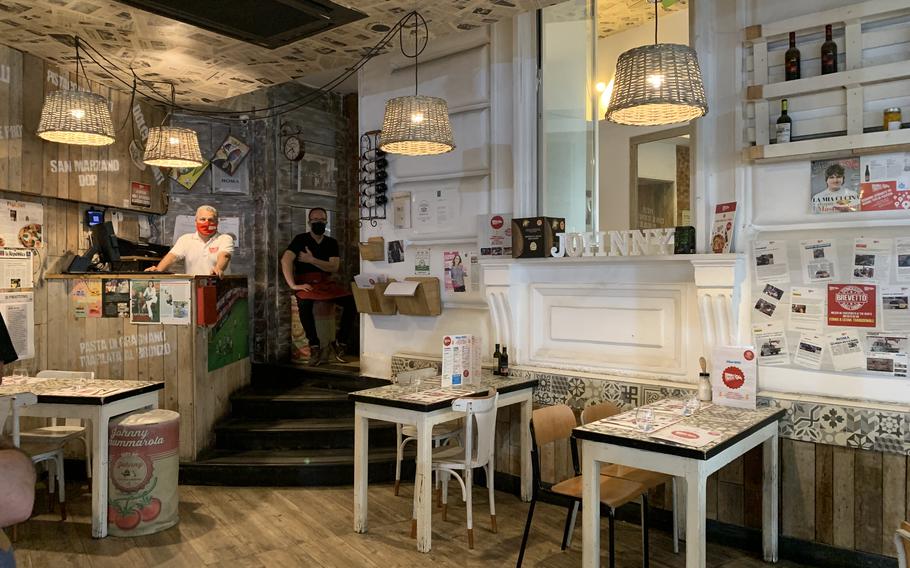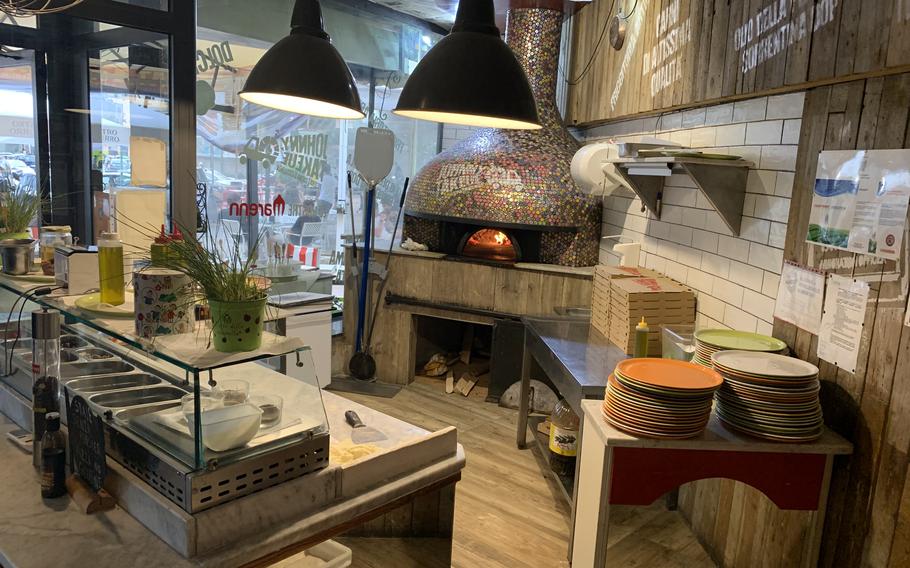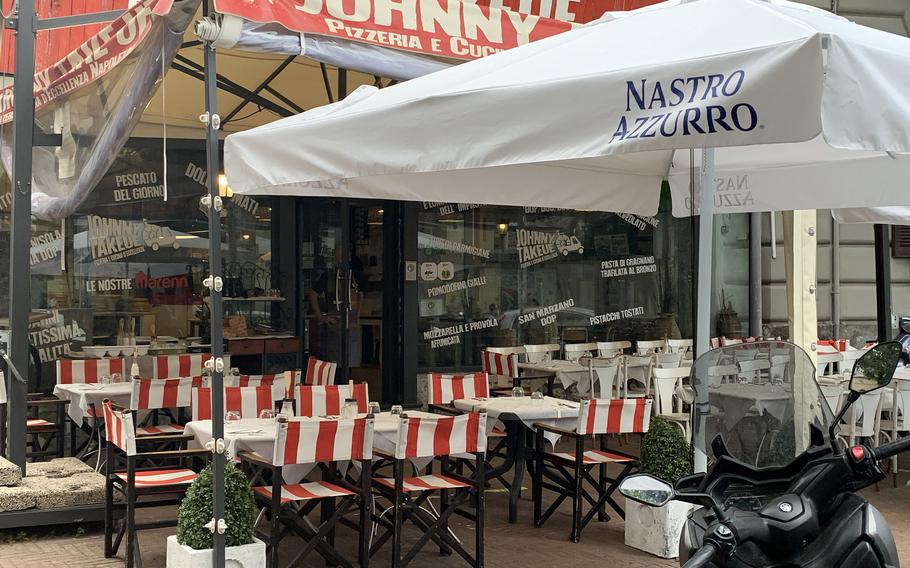 Address: Corso Vittorio Emanuele, 84 80121 Naples 
Phone: +39 0817618861  
Hours: 12:30 p.m. to 4:30 p.m. lunch daily; 7:30 p.m. to 12:30 a.m. for dine-in, takeout and delivery 
Menu: Available in English and Italian at https://www.johnnypizzaportafoglio.it/en/pizzerie-takeue/ 
Prices: 9-10 euro, appetizers and salads; 4 euro and up, pizza; 12 euro and up for meat and fish; 4.50 euro, desserts.