Europe Travel
Barleycorn greets Americans with a little history and a smashing afternoon tea
by
Kyle Alvarez
Stars and Stripes
June 3, 2021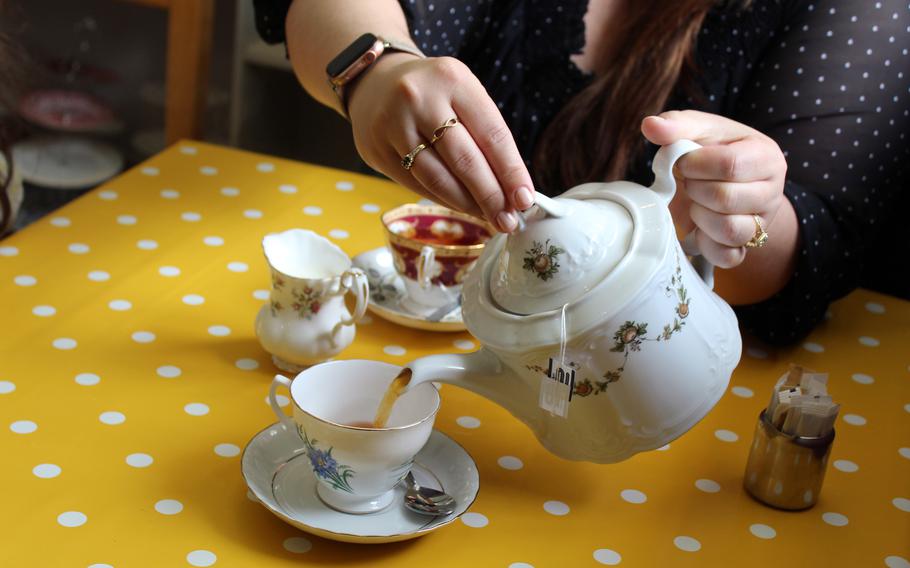 I was walking around the streets of Mildenhall when I caught the scent of freshly baked goods, which led me a little farther to an unassuming shop called Barleycorn. 
Upon walking in the door, it feels like a warm and welcoming environment. It's a combination of the friendly people working there and the handmade baked goods the shop has to offer.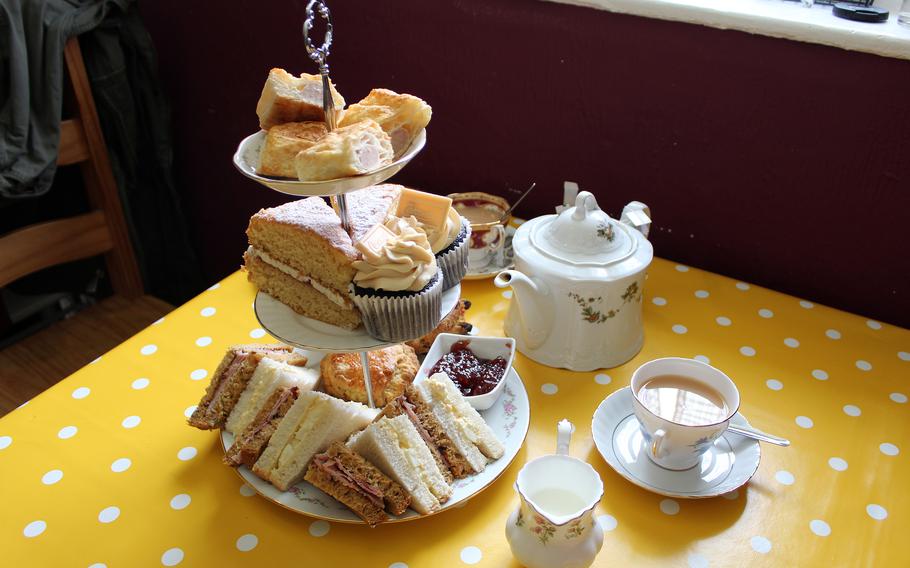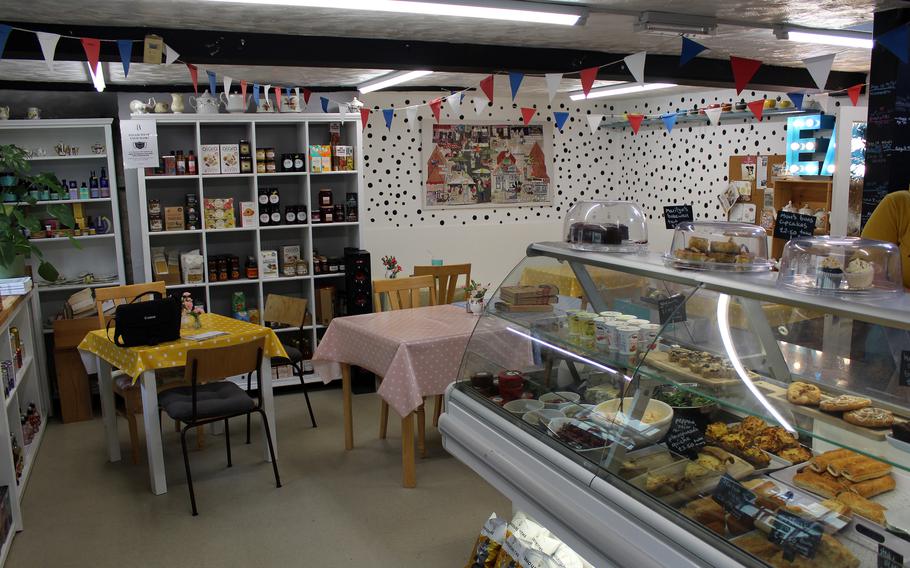 "We get a lot of people that have come from the States who don't have friends and family here," said owner Shelby Foord, as she was hand-mixing scone batter in a bowl "So, we try to make them feel comfortable and give them a taste of what English culture is like."
Foord's sentiment is visible in the shop's aesthetic. The walls are decorated with polka dots, shelves of vintage china and baskets of baked goods. The display counter was inviting, with an assortment of sandwiches, scones, cakes, freshly baked bread, hams, cheeses and salads. One of Barleycorn's main draws is afternoon tea service. It's been at the heart of English food culture since the 19th century, though tea drinking itself in English goes back farther than that.
"Tea time originated from the Duchess of Bedford, a lady in waiting for Queen Victoria," Foord said. "She used to get hungry between lunch and dinner so she would sneak food and drink into her bedroom. Queen Victoria thought it was a great idea and then made it a thing in her court where you go and get dressed up and have tea time together."
These tidbits of English history are offered to anyone who shows interest when dining at the shop.
"Sometimes, though, people just come for the cake and scones, and that's fine too," she said with a chuckle.
After the history lesson, I ordered the afternoon tea and was fascinated with the display. It was a tower of fresh food, elegantly presented on china.
There were savory ham and chutney sandwiches and others with egg and mayonnaise. Scones with clotted cream and jam accompanied them.
The second tier had two buttercream cakes with jam filling alongside two brownies topped with whipped frosting. Four pastries with English sausages at their centers crowned the third tier.
It all came with, of course, English breakfast tea. It was served in vintage teacups, each with a unique design.
Much of what Barleycorn offers is handmade, while the rest is outsourced to small businesses in the area.
"Supporting local businesses is important to us," Foord said. "It also means that everything we offer is fresh."
Barleycorn has been in business for the past four years, and they offer catering as well as event hosting in their adorable garden out back.
alvarez.kyle@stripes.com; Twitter: Kalv2931
Address: 30 Market Street, Mildenhall, Bury St. Edmunds, IP28 7EF.
Hours: Tuesday – Friday 9:30 am – 3 p.m; Saturday 9 a.m. – 2 p.m.; Sunday and Monday closed
Prices: Afternoon tea $25.50 per person, breakfast platter $22.66, deli platter $17, cheese board $14.16, quiche of the day $13.46, sandwiches $9.21, various pastries and light bites from $2.83 - $7.08, coffee and soft drinks $2.83 - $4.25.
Information: Phone: +44 7914 398555; Online: facebook.com/barleycornmildenhall