AFTER HOURS
Same Korean flavor, different side of the Rhine for Chicken Kokio
by
David Edge
Stars and Stripes
May 27, 2021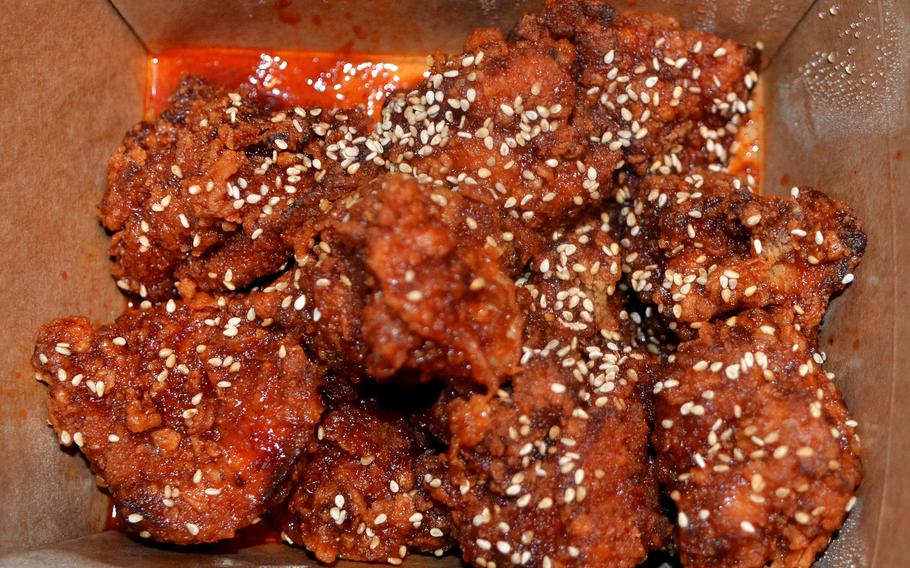 When I think about getting good fried chicken, my mind takes me to my grandmother's kitchen. I would watch her season and batter chicken to perfection in her trusted cast iron skillet as a young boy.
So when I heard great things about Chicken Kokio in Mainz, I knew that I had to check them out.
Stars and Stripes last visited this Korean-style restaurant three years ago, when it was just opening for business near the Army's Crestview housing area, and gave it a pretty solid recommendation. It quickly became a favorite for a lot of soldiers and their families.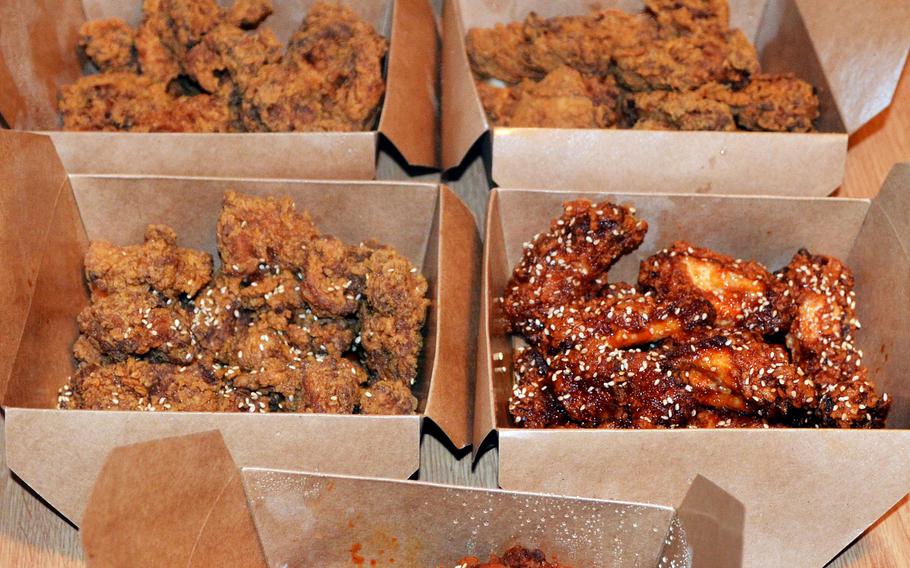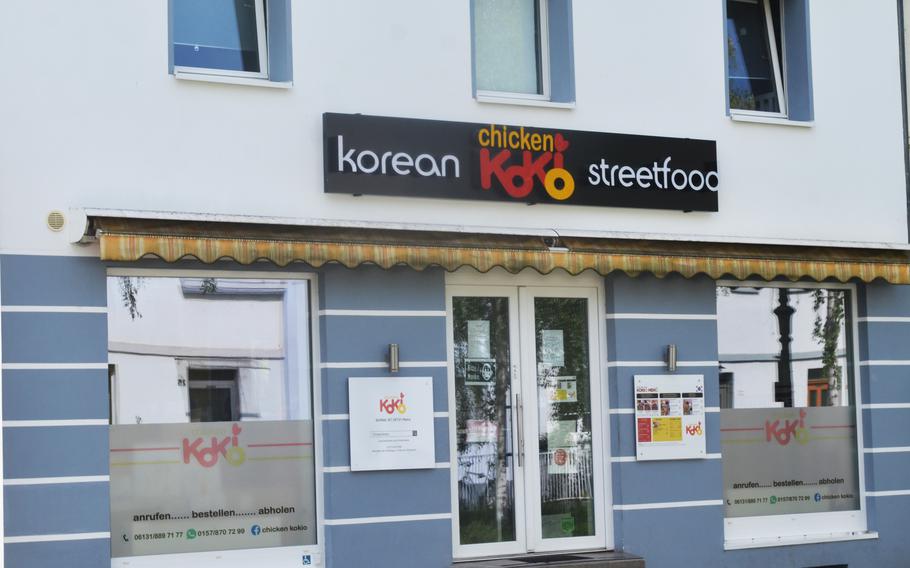 Kokio has since moved across the Rhine, which means they've shifted from the state of Hessen over to Rheinland-Pfalz and its capital of Mainz.
Kokio was worth a trip around the corner, but is it worth a drive? The handful of Americans in the restaurant indicated it might well be.
The fried chicken is cooked to order with a homemade crispy coating and comes in three different styles, with two different sauces.
Having been stationed in Korea, I was excited to try Kokio's offerings. The frying seemed more of a hybrid style than I remembered, but the distinctive Korean seasonings were familiar.
 The restaurant sells boneless chicken, wings and chicken pomballs, which have diced potatoes added to the batter.
Kokio's plain chicken is lightly seasoned, but the achieve big flavors with their sauces. The black sauce is a sweet soy sauce that can be a little overpowering if you've never tasted sweet chicken.
The red, my favorite, is sweet with a little kick to it, though I found myself wishing for more heat.
The menu is small and the only drinks are soda, water and tea. They understand the value of doing one thing well and sticking to it. The sides include potato wedges, rice and radish salad for a change of pace.
The chicken is super affordable, with the most expensive item the euro equivalent of about $15. The portions are huge — I ate from one large order for two days.
If you're coming from the Wiesbaden garrison, here's a pro tip: order your food in advance. The restaurant is a good 20 minutes from Hainerberg, and it takes about that long to cook an order of chicken.
edge.david@stripes.com Twitter: @DavidEdge96798393
Chicken Kokio
Address: Schillstrasse 87, 55131 Mainz Hours: Monday through Saturday, noon to 8:30 p.m, with a break from 3 p.m. to 4:30 p.m.  Prices: Between 5 euros and 13.50 euros Menu: German and English. The servers speak English and are very helpful. Takeout only for now. Information: Phone 06131 8897177 and 01573 8707299; online: chickenkokio.metro.rest