Europe Traveler's event picks for Aug. 30-Sept. 1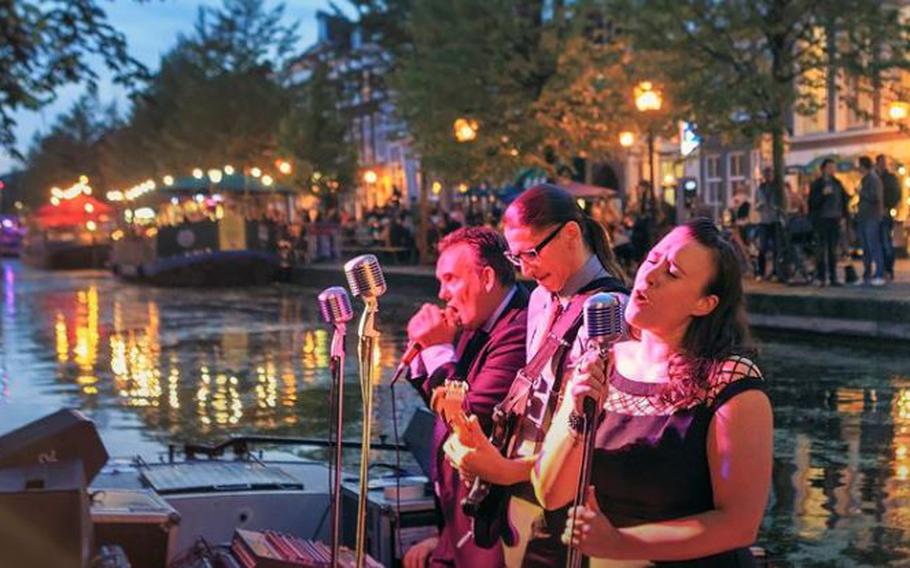 Guertel NightwalkLocation: Vienna, AustriaDate: Aug. 31 Vienna's booming music scene is on full display as local bands play on open-air stages set up along what's normally a busy stretch of highway. Acts play many different genres of music at some 17 venues located between Thalia and Alser streets.Admission: Free
European Bike WeekLocation: Faak am See, AustriaDates: Sept. 3-8 Harley-Davidson riders from all corners of Europe and beyond gather in an idyllic Alpine setting to take in concerts, check out custom bike shows, peruse a market place and enjoy group rides. A highlight for spectators and riders alike is the Biker's Parade along the shores of the Faaker See from noon on Saturday, Sept. 7.Admission: events are a mix of both free and ticketed events.
Bournemouth Air FestivalLocation: Bournemouth, EnglandDates: Aug. 29-Sept. 1 (10 a.m.-10 p.m. Aug. 29-31; 10 a.m.-6 p.m. Sept. 1) In addition to flying displays, things to see and experience here include a Royal Navy dive tank, unarmed combat displays, cooking demonstrations by Navy chefs, a RAF village and a traditional fun fair.Admission: free
Le Pfifferdaj / Fiddler's FestivalLocation: Ribeauville, FranceDates: Aug. 31-Sept. 1 This Alsatian festival looks back upon old medieval traditions, when minstrels and jesters delighted audiences with their acts. Dressed in costumes of the day, characters from times long past sing, play instruments and entertain. Marco Polo is the inspiration for this year's edition of the festival. The schedule for Aug. 31 includes a medieval market, musical entertainment, and a torchlit procession at 8:30 p.m. The highlight event is the Grand Cortege, a parade which gets underway from 2:30 p.m. Sept. 1. Free wine at the fountain by the Town Hall follows.Admission: 8 euros adults; 4 euros for those under the age of 12.
Visa Pour l'ImageLocation: Perpignan, FranceDates: Aug. 31-Sept. 15 (10 a.m.-8 p.m. daily) This festival serves as a showcase for the works of international photojournalists, from talented newcomers to those who've been working for decades. Most of the photos on display relate to news and human interest stories from across the globe, many of which otherwise receive scant media coverage. Exhibitions are located in a variety of spaces throughout the city, from churches to galleries.Admission: Free
Stuttgarter Weindorf / Stuttgart Wine VillageLocation: Marktplatz, Stuttgart, GermanyDates: Aug. 28-Sept. 8 Oenophiles have the chance to sample hundreds of quality wines from the Württemberg and Baden growing areas served from prettily decorated stands suggestive of leafy arbors. The Swabian specialities which pair so nicely with them are offered in abundance as well. On Sunday afternoons, activities for children are laid on.Admission: Free
Jazz in de Gracht / Jazz in the CanalLocation: The Hague, NetherlandsDates: Aug. 29-31 (from 2 p.m. daily) The sounds of jazz, funk and soul ring out alongside the Bierkade, Dunne Bierkade, Groenewegje and Veenkade canals. Some artists perform on fixed stages, while others play on flat-bottom boats. As soon as a boat pulls away from its location, another one comes along to fill its spot. Food trucks along the Bierkade offer a range of tasty street foods to hungry listeners.Admission: Free
Flower ParadeLocation: Zundert, NetherlandsDates: Sept. 1 (parade begins at 1:30 p.m. Sept. 1) In what's referred to as the world's biggest flower parade, floats towering up to 30 feet high, each covered with up to half a million dahlias, dazzle viewers with their brilliant bursts of color and inspired designs. Twenty villages compete to build the most beautiful float, a labor of love carried out by volunteers working day and night. Parade day is Sept. 1; on Sept. 2, the floats remain on display and can be admired up close.Admission: entry to the parade costs 9 euros when tickets are bought online in advance; entry on parade day itself costs 12.50 euros. Tribune seating is available at additional cost.