For video games, February is the new November
by
Nathan Grayson
The Washington Post
October 28, 2021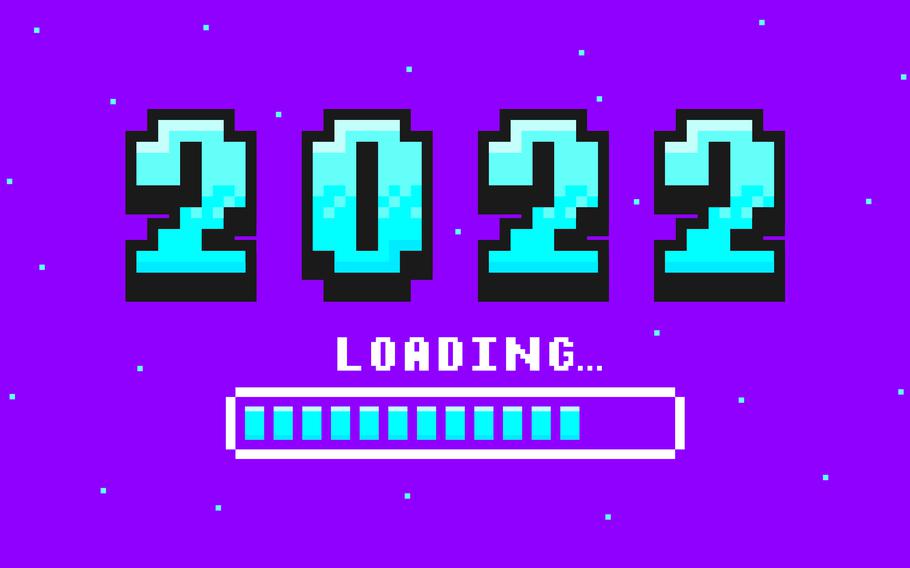 The video game holiday release bonanza is a time-honored tradition, but alterations to working conditions and supply chain issues related to the COVID-19 pandemic seem to be changing that in 2021, at least temporarily. In late October, Elden Ring  — the unexpected love child of two mediums' fantasy kings in Dark Souls director Hidetaka Miyazaki and Game of Thrones author George R.R. Martin  — got delayed to February. It now joins a teetering buffet tray of other high-profile releases in the same month: Horizon Forbidden West, Saints Row and Destiny 2: The Witch Queen chief among them.
Horizon, a PlayStation tentpole, was delayed out of the end of 2021 earlier this year. So was The Witch Queen, the latest and possibly biggest expansion to Destiny 2. Delayed more times than anyone can count at this point, Dying Light 2, the sequel to 2015′s surprise action-horror hit about smacking zombies with (frequently electrified) garbage, is slated for a Feb. 4 release. And while Saints Row, a reboot of a beloved open-world series in the vein of Grand Theft Auto, hasn't been delayed (yet), a month it normally would have had to itself suddenly has that game rubbing shoulders with a cadre of gaming's coolest kids.
The post-holiday months of January and February have normally been two of the calendar's quietest months in terms of game releases. In fact, much of the games development world takes time off following the usual whirlwind end of the year, when publishers saturate the market with new games, seeking to capitalize on holiday season spending. That has made the months ripe for counterprogramming, with other games able to stand out amid less competition. That doesn't figure to be the case in February 2022.
Widen the net to the waning weeks of January 2022, and the boatload of game releases becomes even more titanic. Within the final 11 days of that month, Rainbow Six Extraction  — a co-op spinoff of Ubisoft's massively popular multiplayer shooter  — and long-awaited series shake-up Pokémon Legends: Arceus both drop.
That's a lot of high-profile game releases sandwiched together, and that's to say nothing of numerous lesser-known games that will also come out in January and February. If you compare that spread to what we're getting in the two holiday months preceding early 2022, it's an almost-even score in terms of sheer major game quantity. Call of Duty: Vanguard, Shin Megami Tensei V, Battlefield 2042, Final Fantasy XIV: Endwalker and Halo Infinite highlight the holiday release schedule.
This shift away from the typical October-December release window is not as sudden as it seems. Where once games were perceived as toys for children, making them the perfect Christmas gift, the average age range of gamers is now 35-44 years old according to the Entertainment Software Association (ESA), a body that represents the video game industry. In recent years, an increasing number of big games have moved to the first part of the new year to either maximize development time or to avoid getting crushed by the clockwork footfalls of annual behemoths like Call of Duty, which traditionally release during the holiday season. Once considered risky, it's now become something at which observers barely bat an eyelash.
Michael Pachter, a video game industry research analyst for Wedbush Securities, says there's increased incentive for publishers to delay in the name of polish after last year's hotly anticipated Cyberpunk 2077 emerged from the oven so half-baked Sony pulled it from the PlayStation store and game creator CD Projekt Red endured a months-long PR fiasco.
"I think the debacle of Cyberpunk taught people better to keep a game until it's ready rather than to rush it out for holiday," Pachter said. CD Projekt Red, especially, seems to have learned this lesson, given that it just delayed the PlayStation 5 and Xbox Series X versions of Cyberpunk and its previous hit The Witcher 3 to 2022.
Pachter added, however, that non-holiday major releases are far from a new thing, pointing to the February and March launches of Ubisoft anchors like 2018′s Far Cry 5 and 2019′s Far Cry New Dawn as examples.
Evidence suggests this can be a winning strategy. One of 2021′s biggest surprise hits, Viking survival game Valheim, came out at the beginning of February. The 2020 party game smash, Fall Guys, landed in the relatively quiet summer months, only to be supplanted by Among Us, a different party game that originally came out in June 2018.
Pachter doesn't believe those games influenced bigger publishers to alter their release schedules this year, however.
"I don't think anybody learned from the smaller hits," he said. "I think everybody understands that games can sell any month of the year. You're just gonna miss the Christmas boost if you don't get it out at Christmas."
In terms of bigger bets, 2020 also saw "League of Legends" creator Riot Games release its tactical shooter, Valorant, in June to enduring success.
That last game, in particular, points to a broader change in how video games are bought and sold. In recent years, the video game industry has become the domain of live service games that, like League of Legends and Valorant, never really end. Instead, they are sustained by regular updates, some of which verge on being sequels unto themselves. This year, for example, mega-popular Chinese role-playing game Genshin Impact released its 2.0 update over the summer, adding an entire new Japan-inspired region.
These sorts of games are not as reliant on the release calendar as their more traditional $60 competitors; service game makers want audiences to spend money on in-game items year-round, so it behooves them to update frequently to hold their attention. And even when that doesn't work, big updates and expansions tend to bring fans back in droves. Fortnite, for example, regularly hosts flashy events, one of which went so far as to suck the entire game world into a black hole and render the game temporarily unplayable before spitting out a revamped, upgraded map.
Then, of course, there's COVID-19. In 2020, a handful of games suffered from delays related to COVID-19, but due to how long it takes to make big-budget video games, 2021 is the year that pandemic-borne delays became unavoidable. While some companies are cagier about why they've delayed games than others, more forthcoming developers and publishers have almost unanimously cited covid in their explanations.
"We are proud to be uncompromising when it comes to our commitment to the health of our teams," Destiny 2 assistant game director Joe Blackburn wrote in a post explaining Witch Queen's delay. "With COVID-19 keeping us away from the office, and the large amount of work on our plates, we needed to move the date in order to make sure that both this year's updates and 'The Witch Queen' were both delivered at the quality we strive for, and on a schedule that made sense for everyone involved."
"It's no surprise that our teams were hugely impacted by the global pandemic," wrote Horizon Forbidden West director Mathijs de Jonge in a similar announcement post. "We have been adjusting to new workflows, protocols, and other challenges, while keeping our teams safe and prioritizing a healthy work/life balance."
These changes impacted some studios more than others, with employees at companies like Riot and the EA-owned Respawn Entertainment suffering from burnout and exhaustion during the transition from in-office to remote.
While some recent delays are demonstrably a consequence of covid, it's likely that a more diffuse video game release schedule is here to stay. Service game elements are now common even in big games that occupy retail shelves, and people spend money on games all year long  — even if that number still increases in November and December. The video game holiday season isn't dead, and probably never will be, but the days of it being the a jam-packed extravaganza appear over.
---
---
---