USO puts 'Obi-Wan Kenobi' stars on global chat with US military members and families
By
Stars and Stripes
June 22, 2022
---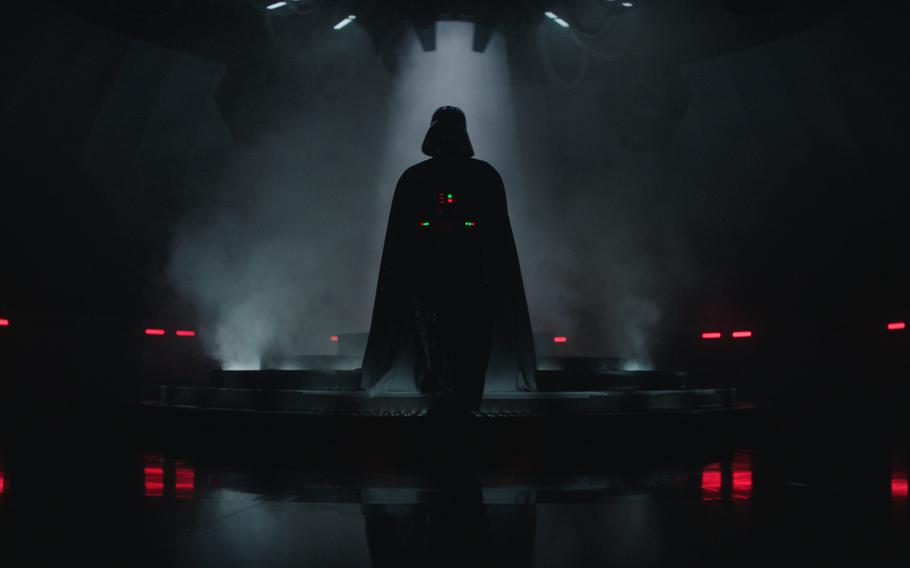 Fans of the Stars Wars franchise at military bases around the world quizzed the stars of "Obi-Wan Kenobi," Ewan McGregor and Hayden Christensen, at a USO event recently.
McGregor plays the title role and Christensen his former student and eventual nemesis Anakin Skywalker in the TV series streaming on Disney+. From Kadena Air Base, Japan, someone asked Christensen how it felt to reprise Skywalker's alter ego, Darth Vader.
"All of the feelings and emotions that it brought up for me, getting to come back to this character after all of this time has been a huge deal and putting the Vader costume back on for the first time, it is hard to put into words, but it was just an incredible thing," Christensen said. 
During the global virtual chat June 15, McGregor and Christensen spoke to military members and their families at 166 military installations across Italy, Japan, the United Kingdom, Guam, Germany, Kuwait, South Korea, Bahrain, Spain, Belize, New Zealand, Norway, Iraq and 46 of the United States.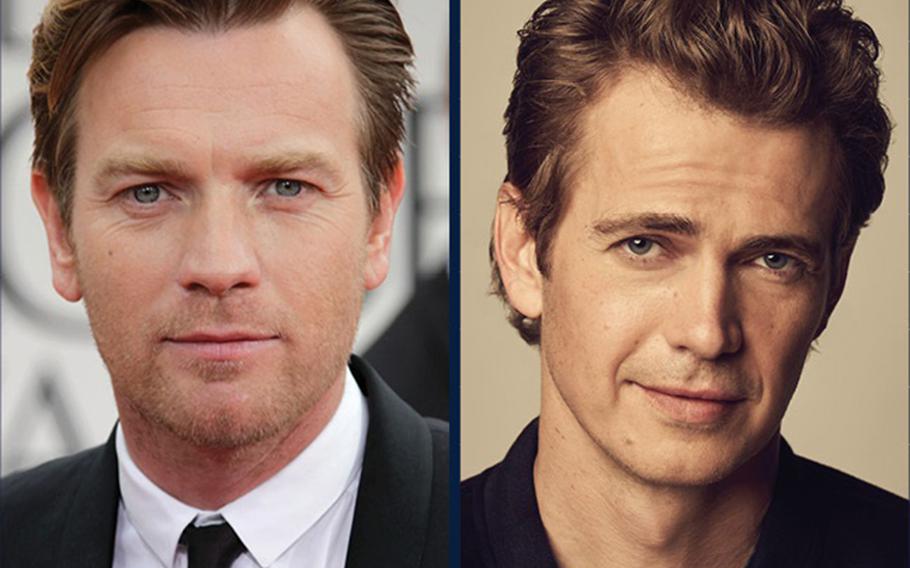 At Naval Base Guam, the USO served Star Wars-themed foods: a Death Star cake, Millennium Falcon waffles and Dark Side coffee. U.S. Southern Command in Florida also held a Star Wars party with an R2D2 display in the middle of its table. At Camp Geiger, N.C., a stadium full of Marines let loose a booming 'Ooh-rah,!' as they greeted the stars.
"That's amazing," Christensen said after hearing the battle cry.
This chapter of the Star Wars story takes place 10 years after the movie "Star Wars: Episode III — Revenge of the Sith." The plot revolves around the downfall of Christensen's character, who turned to the Dark Side as Sith Lord Darth Vader.
McGregor first played the venerable Obi-Wan in "Star Wars: Episode I — The Phantom Menace" in 1999.
"In the last 17 years I've made so many movies and played different roles," McGregor said. "So, to come back to a role that you've known and loved, it is interesting to do that. Especially with something like Star Wars where you could sense over the years that there was such a hunger for it."
After the Q&A portion wrapped up, USO Kadena manager Micah Taylor explained the base mission of supporting fighter aircraft, which sparked McGregor's interest. His brother Colin McGregor served in the Royal Air Force for 20 years.
"My older brother was a Tornado fighter pilot in the Royal Air Force," McGregor said. "So, I'm sure from him he would like to pass his wishes to you guys over there."
The program closed with words of thanks from both men.
"I want to thank all of you for your service and everything that you guys do every day," Christensen said. "We get to play these incredible characters, but you guys are the real heroes, so it is a real honor and privilege to get to be here and share this time with you. So, thank you for everything you do."
McGregor echoed his costar's sentiment.
"I want to say thank you for your service and I know that whatever branch in the military you are in that you are working incredibly hard for the betterment of all of us here," McGregor said. "We really appreciate what you do on a daily basis, and I hope that you stay safe and stay strong."
---
---
---
---