Session legend, defense consultant 'Skunk' Baxter goes solo
By
Stars and Stripes
June 15, 2022
---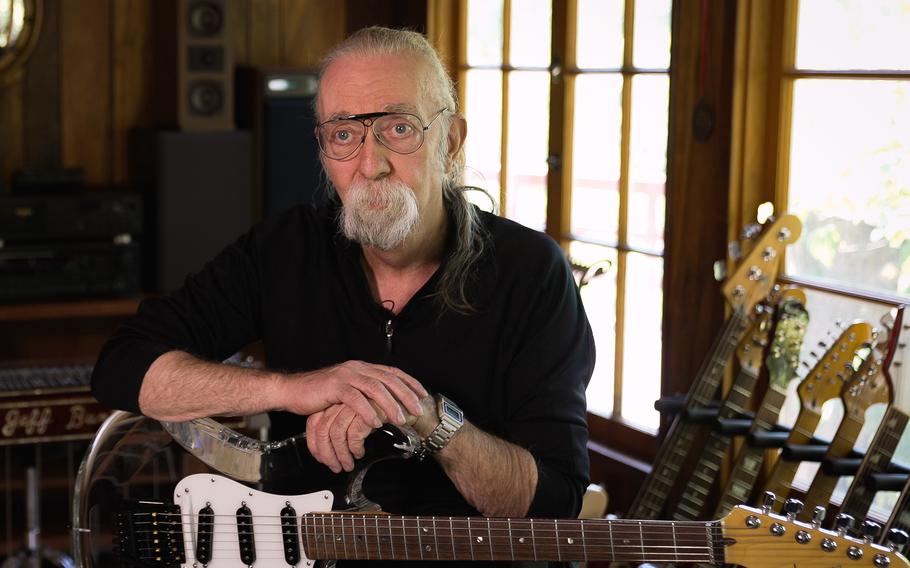 Jeff "Skunk" Baxter has been a first-call session musician for decades. He was in two of the biggest bands of the 1970s. He's even a Rock and Roll Hall of Famer.
Why, then, would the renowned guitarist go solo now?
"It's the last thing on my bucket list, my musical bucket list. I've done everything else that I wanted to do," said Baxter, 73, a founding member of Steely Dan and guitarist for the Doobie Brothers during their late-'70s commercial peak. "I didn't go into it saying, 'I have to be a session player on a No. 1 record, I have to produce a No. 1 record,' I never went into it like that. But after a while, I started to realize, yeah, there were some goals that I had. So instead of pushing for that, as I would pass the milestone, I'd check the box. And I realized this is it. This is kind of it. I've done everything else."
The No. 1s were checked off long ago. Baxter played on chart-topping songs for artists as diverse as the Doobies ("What a Fool Believes," from the No. 1 album "Minute by Minute"), Donna Summer ("Hot Stuff") and Dolly Parton ("9 to 5"). He produced Billy Vera & the Beaters' "At This Moment," which hit No. 1 on the Billboard Hot 100 in 1987.
The hits are but a few highlights.
His recording and touring credits are too numerous to list, but Eric Clapton, Freddie Hubbard and Linda Ronstadt give an indication of his range. His guitar solo on Steely Dan's 1974 single "Rikki Don't Lose That Number" is the stuff of FM radio legend. Although known as a six-string slinger and pedal-steel guitarist, you can even find Baxter on YouTube playing a mean set of conga drums behind Ronstadt for a mid- '70s television performance of "You're No Good."
He's written songs, played hundreds of sessions, engineered records and built guitars. His ability to create and improvise even led to a surprising second career, but more on that later. And now, Baxter's first solo album, the 12-track "Speed of Heat," arrives June 17 on BMG/Renew Records (Sept. 16 on vinyl).
Baxter delayed his solo career to avoid becoming a rock 'n' roll cliché.
"Maybe this is being disingenuous on some level, but I've always thought that being one of those guys that comes out of a very successful group and immediately does a solo record … to me maybe that's kind of uncool for a number of reasons," he said. "One (reason) especially being you gotta give yourself some time to find out what you're about. I mean, sure, I could go in and do a solo (record). I've done a bazillion record dates, jingles, movie soundtracks, and I have that storehouse, but I wanted some time to think about it."
Baxter can't be accused of acting rashly. He left Steely Dan in 1974 and departed the Doobie Brothers in 1979. "Speed of Heat" had a long gestation.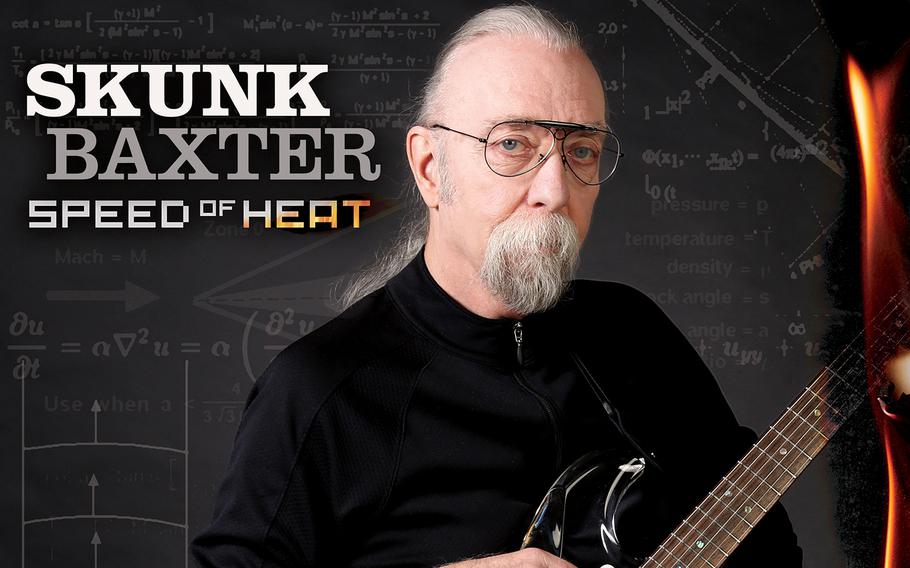 The inspiration struck – where else? – in a studio. Baxter bonded with a fellow pro, keyboardist C.J. Vanston, in the 1980s and '90s while doing jingle sessions in Chicago.
A trial by fire formed the musical brotherhood. A producer showed up one night – well impaired – and handed the men their music for a Hyatt Regency Hotels job. The sheets contained the title, a key signature, a time signature and … 64 blank bars. Baxter and Vanston composed the jingle on the fly.
"The thing about being a session rat is you always accept whatever challenge comes down the line," Baxter said. "You're confident enough — maybe cocky enough — that you'll do anything. … After that, I realized this is a guy that I can play with and (have) nonverbal communication. And there's two tracks on the solo record, 'Giselle' and 'Juliet,' that are … again, start the drum machine, and we just wrote – obviously we added stuff to it later on – but we composed the piece of music just without thinking. So I knew I had that in my back pocket."
Vanston is one of Baxter's bandmates and his co-producer on "Speed of Heat." Since both are in-demand session players, they recorded when they could. "Insecurity," the album's penultimate track, was cut in 1989.
"It was about 12, 13, 14 years of just, when we had the time, go in (to the studio), do it, see what happens," Baxter said. "I guess it's like the penny jar: (It) got full. Time to roll 'em up and take 'em down to the bank. So that's kind of what I did. I wouldn't have done it without C.J. I certainly wouldn't want to play without him because that was half the fun."
Branching out in a new direction isn't new to Baxter. In the early 1990s, the technology and aviation enthusiast carved out a second career path – almost by accident.
Baxter, who began reading defense publications to learn more about digital recording software, taught himself all he could about weapons systems. ("Speed of Heat," incidentally, refers to the thermodynamic phenomenon when a moving body in the air approaches Mach 1.)
After getting a friend at NASA's Jet Propulsion Laboratory to perform some calculations, Baxter wrote a five-page paper that proposed a way to convert the Navy's ship-based anti-aircraft Aegis system into a theater-based missile defense system. He submitted the paper to then-Rep. Dana Rohrabacher (R-Calif.), who passed it along to then-Rep. Curt Weldon (R-Pa.), the vice chair of the House Armed Services Committee.
Weldon was intrigued not only by the work, but by its author.
"He said, 'Is this guy from Raytheon or Boeing or something?'" Baxter said. "(And he was told), 'No, it's the guitar player from the Doobie Brothers.' So I get the call, (asking) would you be willing to accept the position as a consultant on the House Armed Services Committee? That's kind of how it all started."
Baxter became a rarity: a successful musician who took a day job.
He made a big splash with his paper, but Baxter is far from a one-hit wonder. In the past 25 years, he's built a successful consulting career. He has top-secret clearances, and Baxter advises the government and the Defense Department on missile defense and counterterrorism.
He brought outside-the-box thinking to the Pentagon, but over time the box got bigger to allow for divergent thinking.
As defense philosophy evolved, Baxter's worlds aligned. He now teaches jazz improvisation to intelligence analysts to help them think about problem solving in new ways.
"Problem solving, whether it's doing a solo on the guitar in the middle of a song or trying to figure out are the Russians really going to come down the Fulda Gap, it's kind of all the same," Baxter said. "At least I see it as all the same."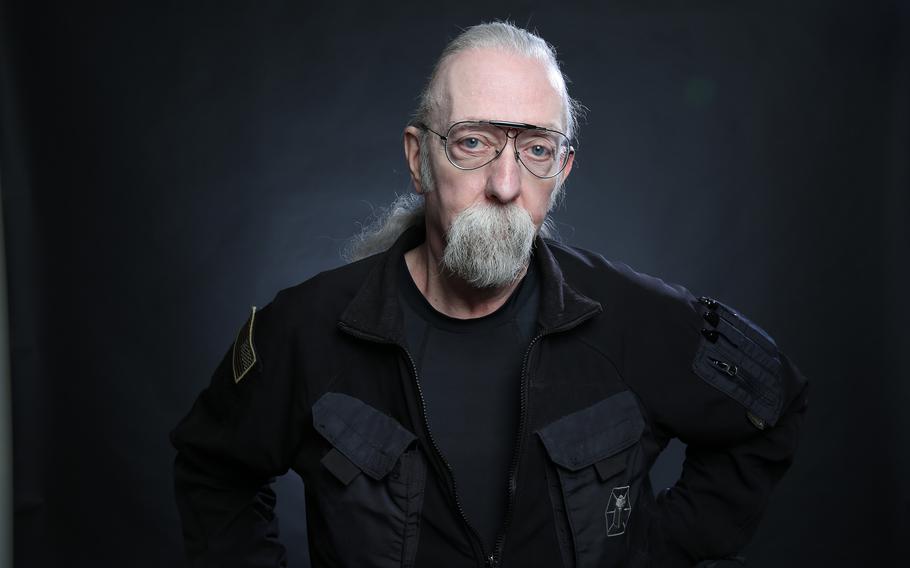 Teaching others to improvise has inspired Baxter to become an even better improviser. It's a needed skill in his first profession, particularly in the company he keeps. Steely Dan always prided itself on working with the best players. Baxter's band fills that bill. Vanston, Hank Horton (bass, vocals) and Mark Damian (drums) are all first-call players with killer chops.
Their skills were on display during a recent sound check at The Birchmere in Alexandria, Va., as the band ripped through two Steely Dan classics: "My Old School" and a funky, shuffling "Do It Again." The players shared nonverbal (and sometimes verbal) cues with each other and the soundman as they got the mix dialed in. They were firmly in the pocket, almost imperceptibly behind the beat and creating the musical tension that separates elite pros from the merely proficient.
Baxter, a lifelong Ventures fan who has produced, recorded and toured with the legendary instrumental band, intended to make an instrumental album. Many of the tracks are instrumental, including a handful of originals. There also are notable covers. One is the '60s classic "Apache," and another features Baxter's beautiful, aching pedal-steel performance on "The Rose," made famous by Bette Midler in the film of the same name. And, of course, there's the aforementioned "Do It Again."
Steely Dan is a touchstone for Baxter on "Speed of Heat." He was in the lineup for the first three albums — 1972's "Can't Buy a Thrill," 1973's "Countdown to Ecstasy" and 1974's "Pretzel Logic" — but moved on when co-founders Walter Becker and Donald Fagen decided the band would retire from touring and make albums with hired sidemen. Even in those formative years, Baxter had ideas about how to make the band's sophisticated jazz-rock material his own. One of those ideas finally comes to fruition on "My Old School."
"I used to sing it live, and the more we played it live – we had a great band – the more energy it began to accrete," Baxter said. "A year later from when we first started, it started to rock a little bit. I thought we did a good job on the Steely Dan record, but (I thought) there's something missing. So I put together a real hardcore rockin' arrangement of it."
Baxter wanted Steven Tyler to sing on the track. He sent a demo containing his own scratch vocal to the Aerosmith frontman but didn't get the response he expected.
"He listened to it and said, 'Yeah (I'll do it), but who's singin' it (on the recording)?'" Baxter said. "I said, 'Well, it's me; I just did a scratch vocal.' He said, 'What the hell's the matter with you … why don't you sing it?' I said, 'I'm not a singer.' He said 'Yeah. Sing it.' So, I figured he knows a lot more about this stuff than I do."
Baxter took Tyler's advice, and now his vocal sits on "Speed of Heat" alongside notable guest singers such as Michael McDonald ("My Place in the Sun"), Jonny Lang ("I Can Do Without") and Clint Black ("Bad Move"). All three were eager to contribute, Baxter said, but he and Vanston had two criteria for each performer.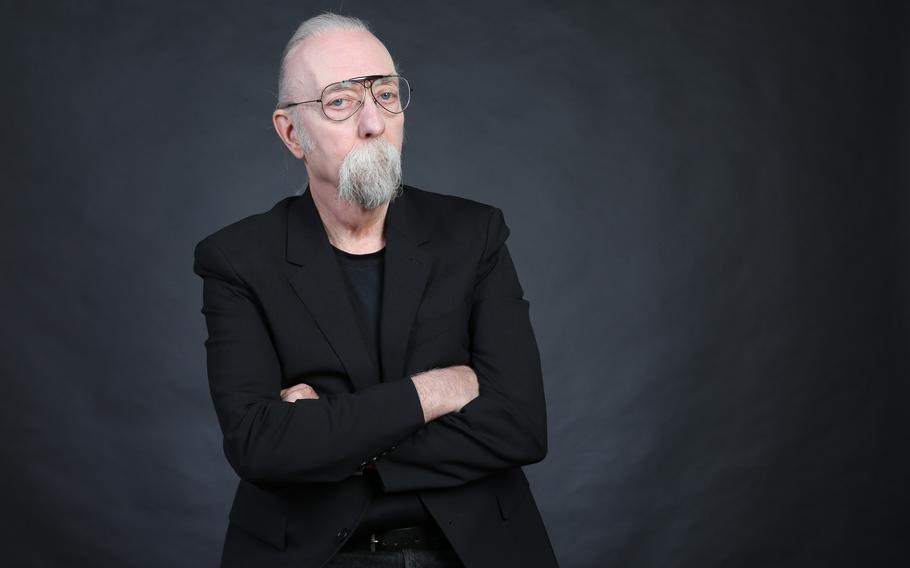 "One is that you compose a piece of music with the three of us: C.J., myself and whoever the third musketeer is at the time," Baxter said. "And the other thing is that we're going to do something you've never done, so someplace that you've never been. And if you're OK with that then, yeah, let's do it."
McDonald was delighted to contribute to his fellow Doobie's first solo effort.
"I enjoyed very much being a part of my old friend Jeff Baxter's solo project," McDonald said in an email. "Jeff has always been a uniquely talented and experimentally oriented guitarist. We go way back, and his influence on me as a musician is profound. I hope this project serves to shine a light on his talent and musical contribution to so many recordings throughout the last four decades."
McDonald and Baxter, who worked together on Steely Dan sessions before becoming bandmates, also went somewhere new in 2020 when the Doobie Brothers were inducted into the Rock and Roll Hall of Fame. It had been a long time coming. The band, which has four Grammys and 16 Top 40 hits, had been eligible since 1996, but this was their first nomination.
"It's nice to be recognized," Baxter said. "You know, you have all your gold records and your Grammys and all that's really exciting. I certainly appreciate it, because it means in a lot of ways that you're accepted by your peers as well. And you always want to know that what you're doing is something that people like. One more thing on the bucket list, right?"
That bucket list is getting short. "Speed of Heat" is ready to drop, and Baxter's band will be – in Doobies parlance – takin' it to the streets to promote it. What could possibly be left?
"Well, this band thing is very interesting because I've never been in my own band," Baxter said. "And if we're successful, I think it's something to pursue. Maybe do it for a little while. I've been there, done that, but not done this."
---
---
---
---