Elmo's dad's deployed, too: Sesame Street character helps military kids cope with family separation
by
Matthew M. Burke
Stars and Stripes
September 24, 2021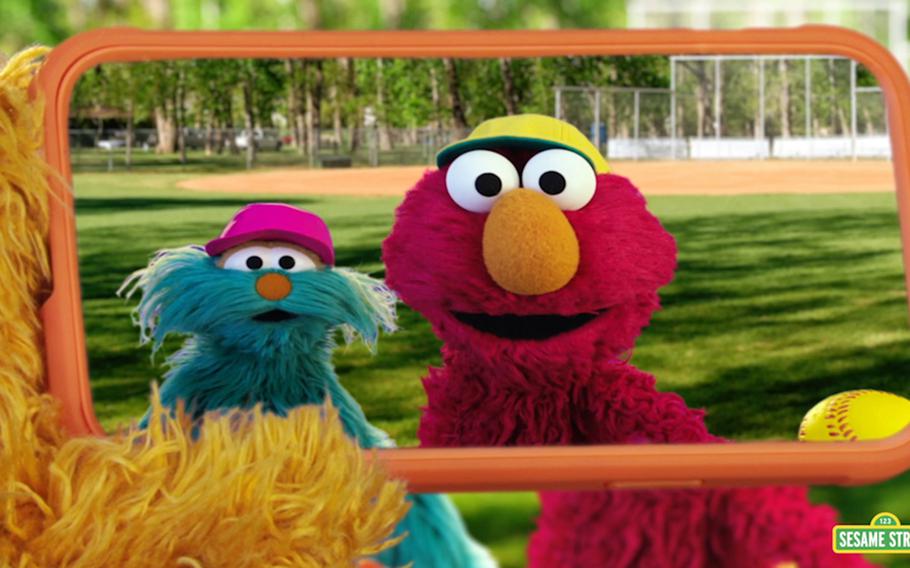 The Defense Department has enlisted a familiar, furry red monster to help ease the sting that military families feel during a service member's temporary duty assignment.
Elmo from Sesame Street has taken on the role of a military child in a series of videos, printable activities and articles designed to teach children how to cope when a parent leaves for a temporary assignment, according to a Thursday statement from Sesame Workshop, the educational nonprofit behind the popular children's television show.
The digital products were released Sept. 23 on the Sesame Street for Military Families website and are the latest collaboration between the Pentagon and the award-winning program.
"When a parent serves, the whole family serves — that's something military kids can be proud of," Jeanette Betancourt, Sesame Workshop's senior vice president of U.S. social impact, said in the statement. "At Sesame Workshop, we appreciate that service, and, with these new materials, we hope to help military families feel strong and connected whether they're near or far."
Air Force Capt. Robert Walden, a licensed clinical social worker and family advocacy element chief at Misawa Air Base in Japan, said he doesn't see a lot of issues stemming from temporary assignments. However, behavioral problems can result from changing a child's routine, especially when it comes to restricting parental access, he told Stars and Stripes via phone on Friday.
Walden recommends families have a plan in place for temporary assignments.
"It's always good to bring more awareness and information to families who may be challenged with a TDY," he said, adding that children could react positively to Elmo and characters they know.
This material "could be really helpful if they're able to help a child gain some insight and feel like they're being understood," he said.
The series follows child-favorite Elmo and his parents, as his dad, Louie, goes off on a short-term National Guard assignment, the statement said. The materials provide a roadmap through the experience that focuses on three main areas: preparing for a temporary duty assignment, staying connected while a parent is away and adjusting when the parent returns.
Temporary assignments outside the continental United States are often shorter than most longer-term deployments; however, they can begin abruptly and occur more frequently, the statement said. A service member can be temporarily assigned for days or even months for any number of reasons, from training or schooling to a short-term humanitarian assistance mission or special event.
In the series, Elmo shares many of the feelings and experiences often felt by military children when a parent leaves on temporary duty, like separation anxiety and the disruption of routines, the statement said.
Elmo is disappointed when his dad can't come to his first T-ball game, but aided by fellow military child Rosita and technology, he finds solace in videos and calls. His family celebrates with a song when Louie returns.
Articles for parents feature activities and language to help small children understand the "temporary nature" and "importance" of the mission, the statement said. Printable coloring pages and lyric sheets are designed to spark family conversation.
The new temporary duty materials join other Sesame Street content for military families about deployments, homecomings, long-term family caregiving and transitions in health care, the statement said. The resources are free and available in English and Spanish.
For more information, visit sesamestreetformilitaryfamilies.org.