Christian singer's 'bookzine' speaks to teens
by
Brian Bowers
October 16, 2005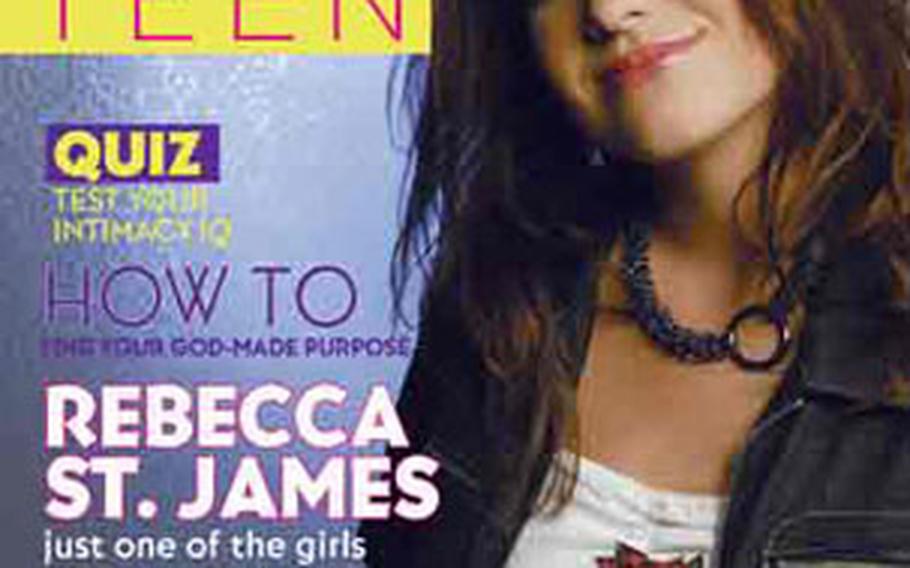 Rebecca St. James is known for her music, but this fall she's hit the bookstores before the music stores.
Singer St. James and co-author Lynda Hunter Bjorklund teamed to recast their successful advice book "SHE" to help and encourage teenage girls. Like the original book aimed at women, "SHE TEEN" focuses on being safe, healthy and empowered. It tweaks information to address problems faced by young women.
"We really wanted to stick with the nine different areas of struggle for the modern woman," St. James said, "… because we really felt these were issues that teen girls were struggling with as well."
However, the book's format is radically different from "SHE," which was released a year ago. It's a "bookzine" that looks a lot more like a fat edition of a fashion magazine than a typical advice book.
"Sometimes if teens pick up a book, it's like a textbook like they pick up from school," St. James said.
It's a format that was an immediate hit with two teen test subjects in Northern Virginia. They immediately started checking out the quizzes and advice, contained on colorful, glossy pages. Other teens seem to have similar reactions judging from the book's No. 1 ranking in the youth market during its first four weeks on the stands.
Despite the trendy look, the pages aren't full of feel-good fluff. Stories range from the trials real teens face to advice on dating, purity, appearance and nutrition.
In developing the book, the authors quizzed girls about what they wanted. "It became apparent that girls were really struggling with appearance-related issues," St. James said. Girls complained of "struggling to look modern but also honoring God."
The authors turned to their own experience. "We just want to be real vulnerable and speak from our experience," St. James said.
St. James hasn't turned her back on music. In November, she releases her new CD, "If I Had One Chance to Tell You Something."