'Brutal Legend' rocks but doesn't roll
by
Brian Bowers
October 18, 2009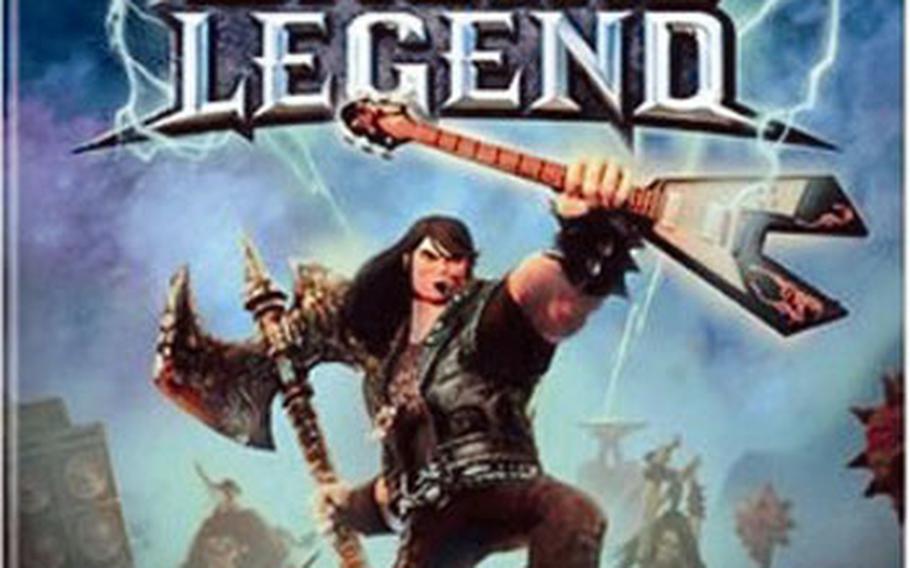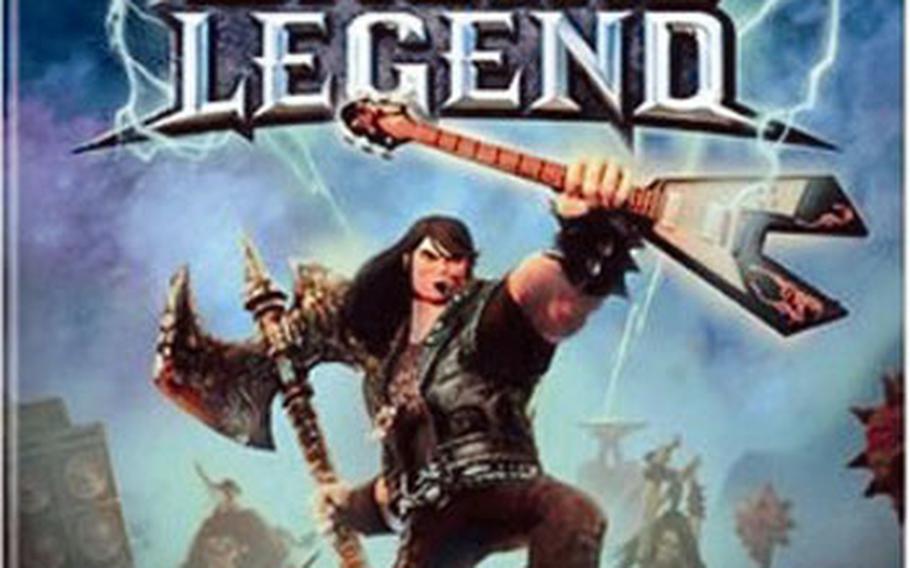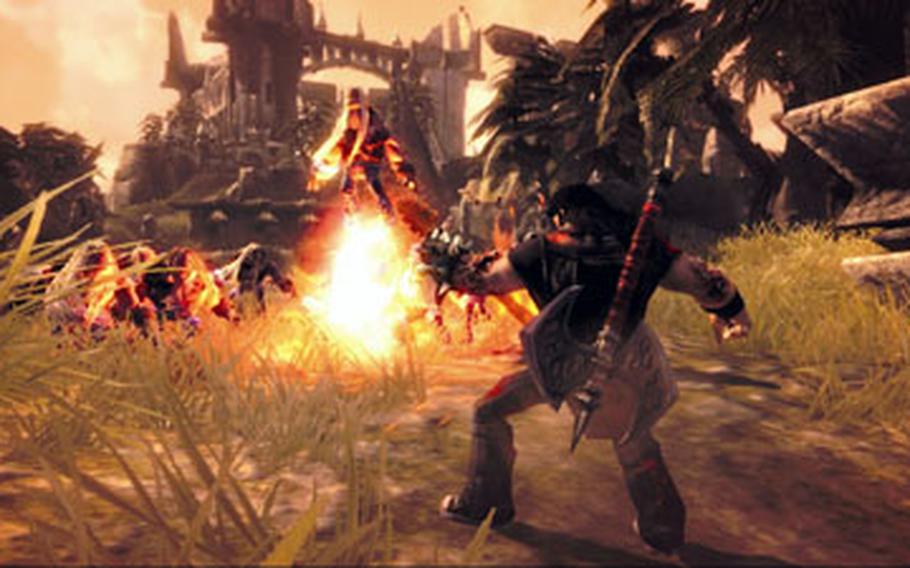 "Brütal Legend" is a heavy-metal dream come true.
The adventure game from Electronic Arts was created by Tim Schafer and Double Fine to satisfy all those fantasies engendered by Molly Hatchet album covers in the 1980s. It's wild. It's dark. It's brutal. It's packed with headbanging classics. It's also amusing, thanks to an exceptionally good script and the talents of such stars as Jack Black, who voices the hero Eddie Riggs, and Tim Curry, who voices the evil Doviculus.
You play as Eddie, a rock band's roadie who's transported into a hellish world where Doviculus has subjugated the locals — primarily addled headbangers and big-haired blondes in tight T-shirts. Eddie decides to team up with the enticing Ophelia and the long-haired Lars to lead a rebellion.
Eddie is equipped with two axes. One is heavy and sharp and the other is electrified and musical. He uses both to deliver pain to his foes. Eddie can use a few combos and activate some special attacks, such as face-melting.
However, Eddie's most interesting ability is linking with other characters for double-team attacks. For example, Eddie can pick up Ophelia and fling her at a demonic enemy with her blades a-whirling. Unfortunately, lining up your partner and activating these attacks can be difficult in the heat of battle — especially when numerous units are mixing it up in a large-scale encounter.
Control problems also plague the game's vehicles. The sloppy steering is a big problem since some of the primary missions and many of the optional side quests rely on vehicular transportation.
One element that's interesting, but ultimately feels a bit forced, is the large-scale battle system. This plays like a light-weight strategy game. You have a base (concert stage), must gather resources (fan energy generated at a merchandise booth) and fight with a variety of units (headbangers, razor girls, roadies and bouncers). The objective is to amass an army and destroy the enemy's base. While these encounters can be fun for strategy fans, they give the game a split personality that's likely to turn off those who favor action games.
In addition to the campaign mode, the game offers online competition, which is based on the large-scale battles.
The graphics are good, with funny depictions of heavy-metal stereotypes, gloomy settings and intense animations.
The soundtrack includes dozens of heavy-metal hits, as well as the voices of such legendary rockers as Lita Ford and Ozzy Osbourne, who pops up as the Guardian of Metal.
The game earns its M rating for gore and language, among other things. You can choose to bleep out the objectionable words and tone down the gore.
"Brütal Legend" is immersed in heavy metal music and mythology. If you're a metal fan, you'll probably think it's worthy of legend. If not, it will probably seem pretty brutal.
Platforms: Xbox 360 (tested), PlayStation 3
On the Web:www.brutallegend.com