'Battlefield 3': Return to the fight
---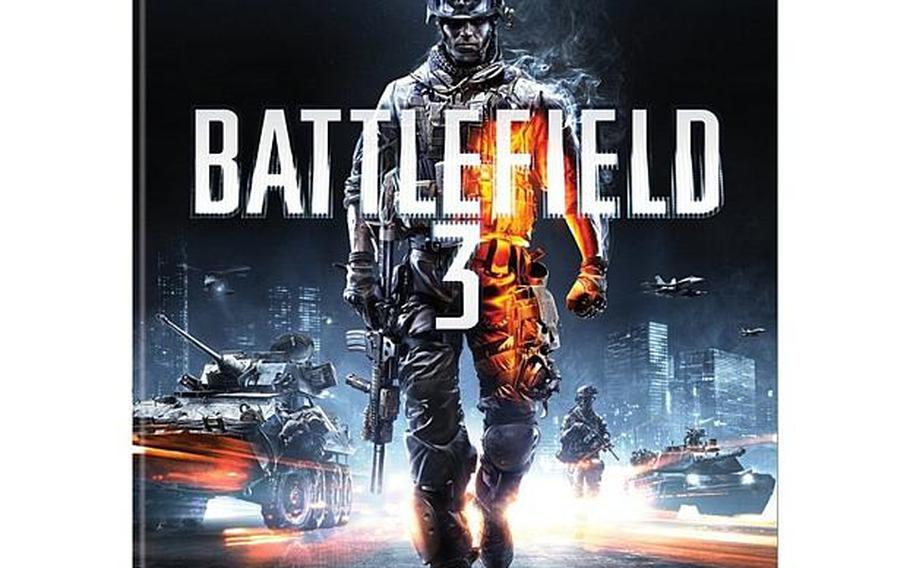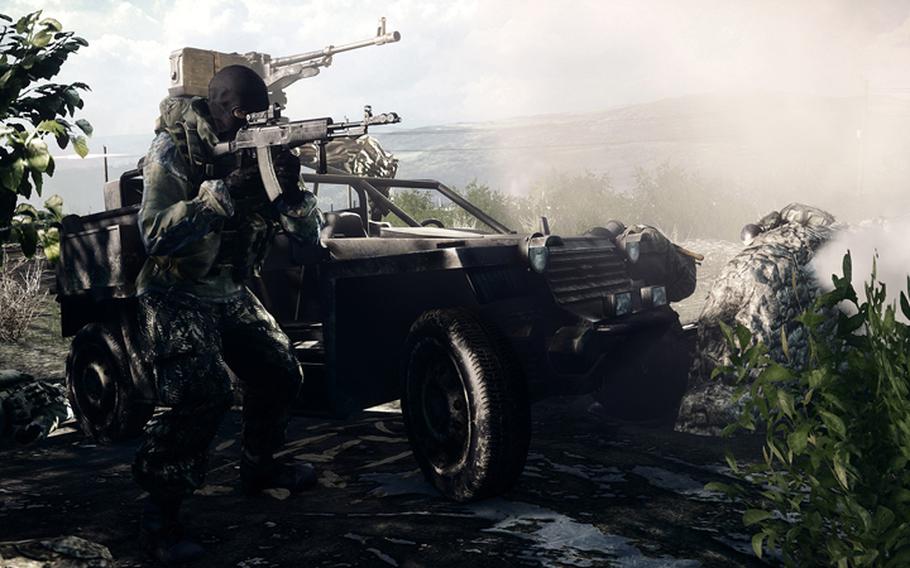 The big event in gaming this fall is the Shooter Showdown.
Perennial favorite "Call of Duty" aims to maintain its position atop the heap with "Modern Warfare 3." The primary competition is "Battlefield 3," the M-rated shooter developed by DICE for Electronic Arts. Although a victor can't be crowned until "MW3" is released on Nov. 8, the latest edition of "Battlefield" appears to be a worthy challenger.
During the "Battlefield" campaign, you play as several different warriors — a recon Marine, a Marine tank gunner, a weapons officer on an F/A-18 and a Russian operative. The story line involves a terrorist coup in the Mideast, renegade weapon dealers and stolen nuclear bombs.
It actually sounds like an edition of "Call of Duty: Modern Warfare." And the fact that most of the story unfolds during the course of an interrogation sounds a lot like "Call of Duty: Black Ops." However, the story actually makes sense, a key quality that manages to elude the "Modern Warfare" franchise.
The campaign offers a wide variety of mission styles — infantry firefights, sniping, tank battles, airstrikes and dogfights. Each offers interesting activities and challenges on well-designed maps.
Of course, quite a few gamers are going to see the campaign as a little more than an extended tutorial for online action. They'll figure out how to fight and drive tanks, and then jump into the multiplayer fray.
The "Battlefield" series is known for team-based combat, huge battlegrounds, destructible buildings and vehicles — elements that are absent from "Call of Duty." Each of these elements finds its place in the new game's multiplayer modes. As usual, the multiplayer modes that are the most distinctive and fun involve team members cooperating to capture or defend a series of objectives. To enhance the team-oriented experience, players can be divided into squads, with one member being designated squad leader and being given the ability to issue orders to the rest of the squad.
The battles are waged on settings ranging from a rocky island to a market in Tehran, Iran, and from Middle Eastern oil fields to downtown Paris. And, of course, there are plenty of buildings to pulverize with your tanks and aircraft.
Most multiplayer maps offer a wide selection of vehicles to operate. You can fly jets or helicopters or drive tanks, fighting vehicles, amphibious vehicles and others. For the most part, the controls for the ground vehicles are pretty easy to learn. Aircraft can be trickier to control, and one of the game's few failings is the lack of a good tutorial for using jets and helicopters. However, once you get the hang of them, using aircraft can be very rewarding
Longtime fans will notice a few tweaks to the online modes. For example, each combat class, weapon and vehicle now has a unique progression tree, meaning that the more you shoot a particular rifle or fly a particular plane, the more cool gadgets and upgrades you unlock. And suppressive fire comes into play for the first time. If an enemy's shots whiz over your head or land near you, the screen will turn blurry, making aiming extremely difficult.
This all adds up to a multiplayer mode that's thrilling as well as fun.
In addition to the campaign and multiplayer competition, "Battlefield 3" also offers an online co-op mode that allows you to team with a friend and tackle specially designed missions that parallel — but don't replicate — the main story line. It's terrific fun, but isn't available in split-screen, which is the game's second big failing.
The game is pretty good technically. The controls are generally very smooth and responsive.
Graphics are generally excellent, although visual glitches and frame rate issues pop up from time to time. The settings, character renderings, animations and effects are well above par.
The artificial intelligence is pretty good. Enemies are challenging without being superhuman, and allies can be helpful.
The game earns its M rating because of violence, some blood and a moderate dose of profanity.
Bottom line: A good campaign, excellent game play, cool co-op and a delightful online experience combine to give "Battlefield 3" credibility as a challenger to top-dog "Call of Duty."
Platforms: Xbox 360, PlayStation 3, PC
Online: www.battlefield.com
---
---
---
---