After Hours: Pizzeria Massimo near Misawa Air Base, Japan
by
T.D. Flack
November 11, 2010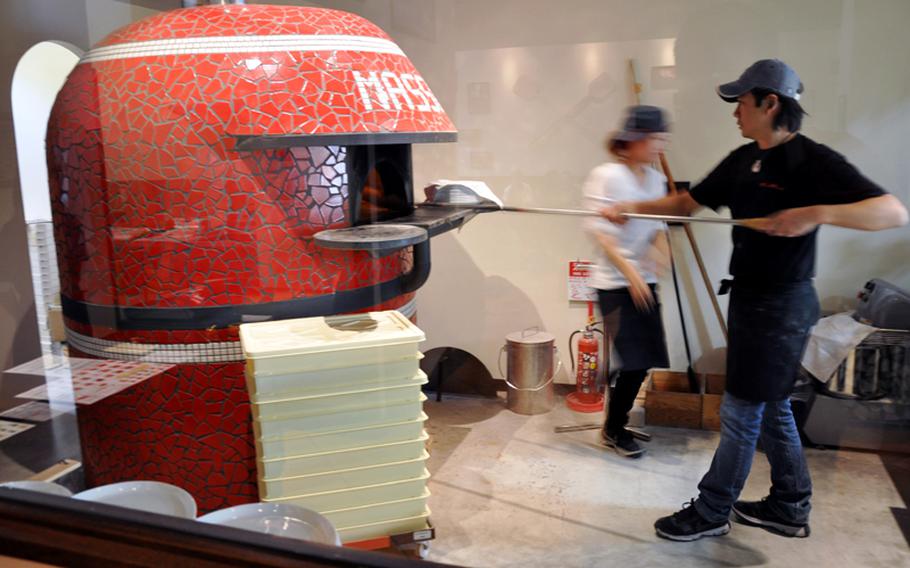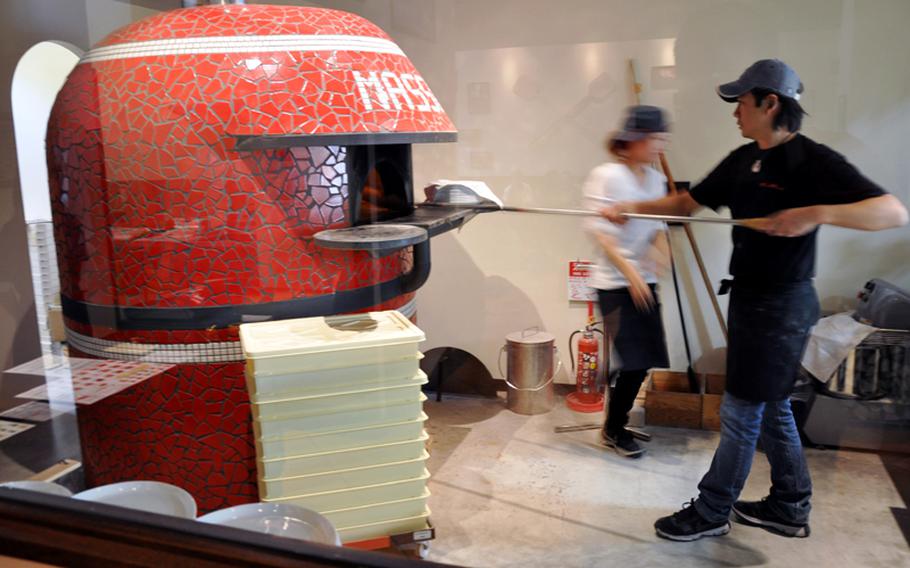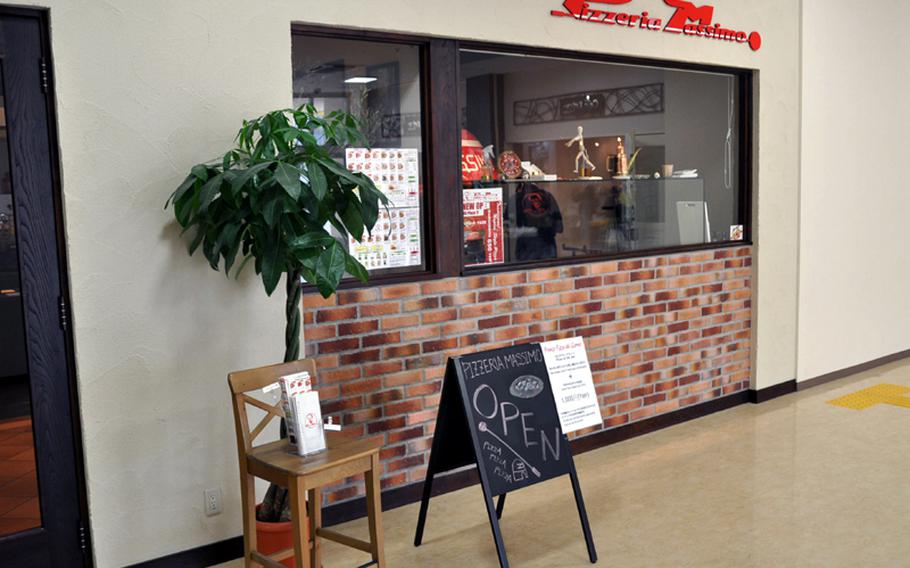 A recent trip to Pizzeria Massimo — right out the front gate of Misawa Air Base — left me a bit confused.
What I found was top-notch pizza cooked in an imported Italian stone pizza oven. The paper-thin crust was crunchy, the cheese generous, the mini-tomatoes beautifully ripe and the fresh basil perfectly charred on my pomodorino selection.
The problem was the food-court ambience, starting with the fact that I had to order my food at the cash register. I would have preferred to sit down and browse through the menu's hefty 20-pizza selection instead of feeling rushed at the counter.
The restaurant advertises itself as offering "authentic Neapolitan pizza ... baked piping hot."
The pizzas are divided into two broad categories, red sauce or white, and there is a small selection of salads and side dishes.
The menu at the counter has English translations of each item, which helps.
I didn't have to wait too long, even though there were two families in line in front of me. I was a bit surprised when my pizza was delivered on a red plastic lunch tray. But to be honest, it made busing my own table — which is requested — a bit easier at the end of the meal. I also disliked the fact that if you wanted refills on your water, you had to hand-carry your glass back to the counter. Same with a refill on a beer.
While eating, I browsed through the Japanese take-out menu and found a few other pizzas I wouldn't mind trying. The Salsiccia e Broccoli — sausage, mozzarella and broccoli — tops the list. The one I think I'll avoid, however, is the Americana, with tomato sauce, mozzarella, french fries and hot dog slices.
The Japanese pop music piped through the speakers didn't exactly match up with the photos of Italy decorating the walls and I found the table and chairs to be a bit flimsy.
If you're looking for a good place to take a date, this isn't it. But if you're looking for delicious pizza, you've found the right spot.
My recommendation is to pay the extra 100 yen service charge and take the pizza to go. I don't think you'll find pizza this good anywhere else in Misawa, but you'll probably be happier eating it in your front room.
Hours: Monday through Saturday, lunch 11 a.m. to 2 p.m., dinner 4 p.m. to 9 p.m.; Sundays and holidays, lunch 11 a.m. to 3 p.m., dinner 4 p.m. to 8 p.m.
Prices: Pizzas are between 650 and 1,400 yen; side dishes are 220 to 800 yen
Specialties: Neapolitan-style pizza
English menu: Yes
Dress: Casual
Clientele: Mixture of Japanese and foreigners
Location: In the MG Plaza shopping mall outside the front gate of Misawa Air Base
Website:http://beresford.co.jp/pizzeriamassimo/massimo_main.html (Some English translation)
Phone: 0176-51-7270
---
---
---
---