Vicenza's Magazzino Del Caffe brewing up excellent filtered coffee alongside standard cafe treats
---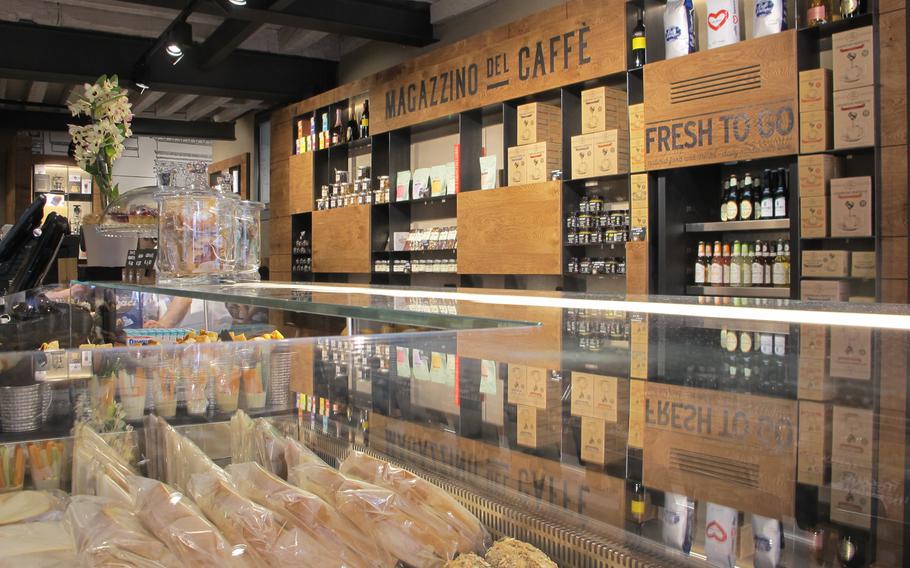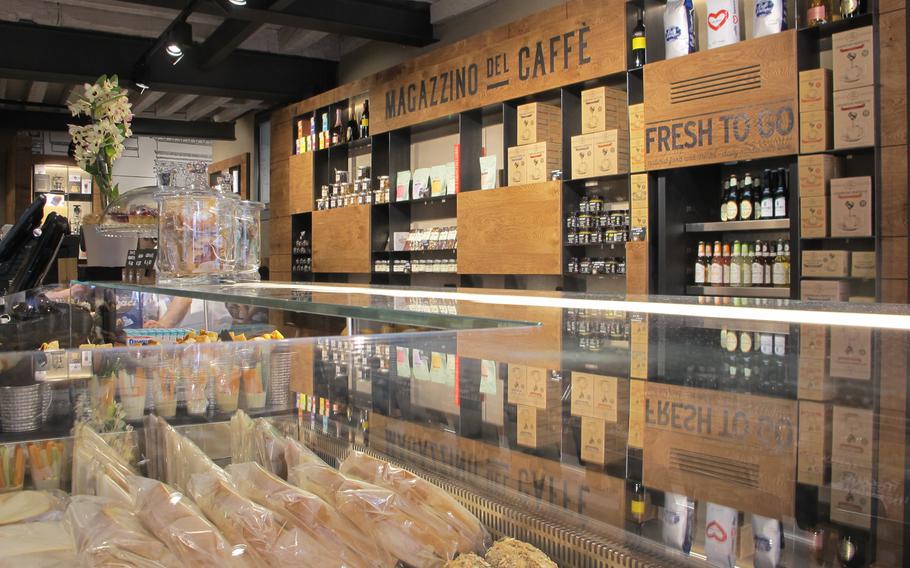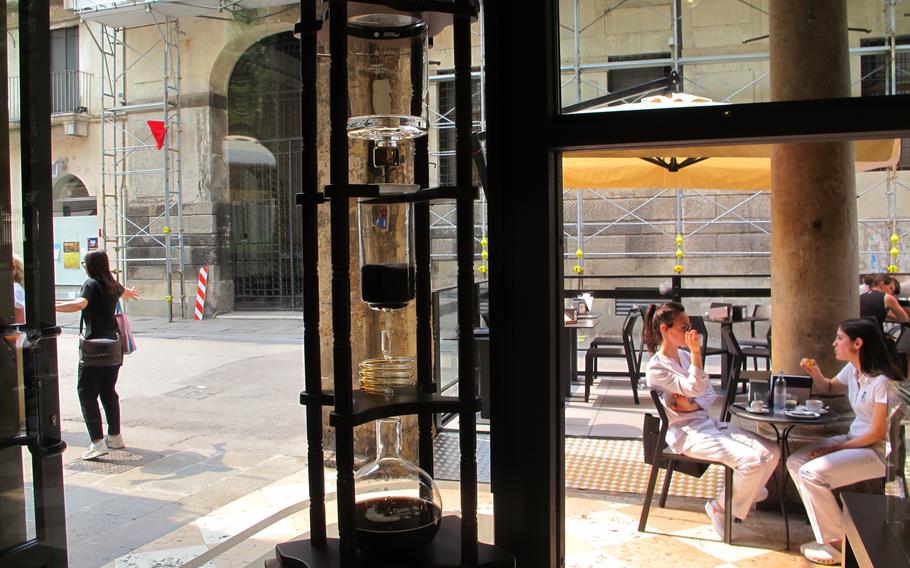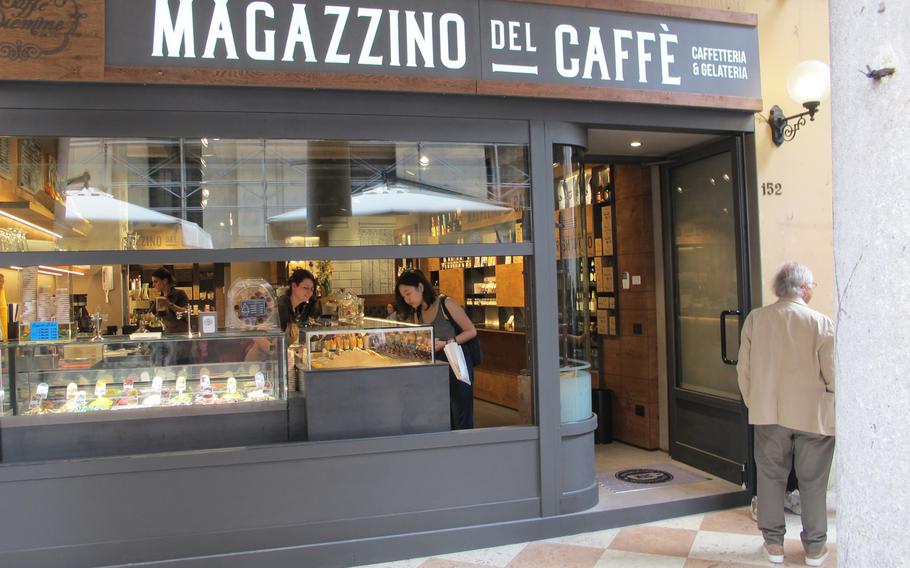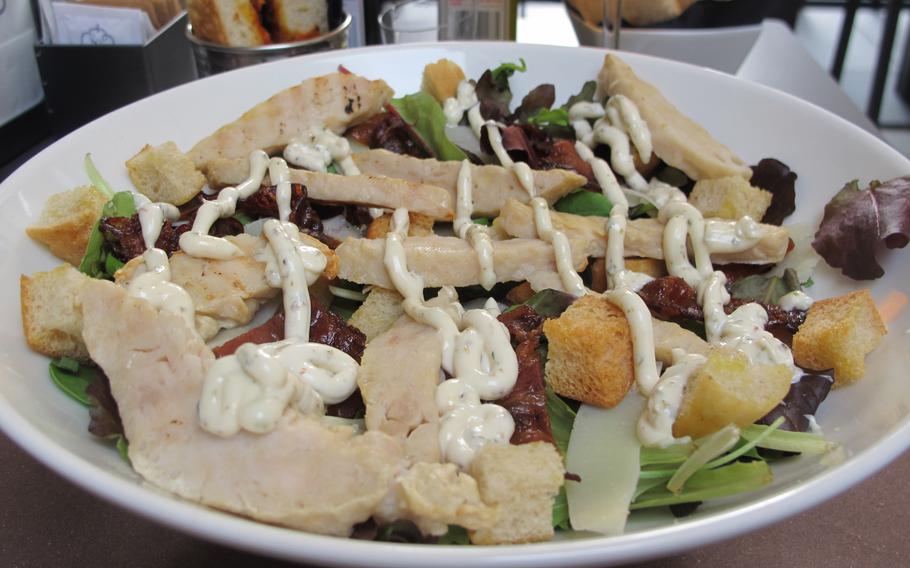 You can't swing a cat in Vicenza without hitting a coffee shop. That's great because you're never far away from a selection of sandwiches, pastries, candy, alcoholic beverages and espresso drinks. What you can't get, however, is filtered coffee.
Instead, you get the Italian espresso experience: standing at the counter, dumping three sugars into the bitter shot and draining it in one gulp.
But on June 5, Magazzino Del Caffe opened on the city's high street. In a sort of reverse Starbucks-ian move, the sleek cafe offers filtered, American-style coffee, and sells it, along with accessories, in its shop.
That's right: drip, pressed or syphoned coffee, the kind that if made correctly with quality beans is more complex and far less bitter than espresso because the beans are roasted less. The kind Julia Child specified she would have at the end of her last meal.
I had a cup from the cafe's Bunn automatic drip-brew coffee-maker. I take it black. It was the best cup of coffee I'd had in years. It cost 1.80 euros, or about $2.
Magazzino Del Caffe has a modern sort of California, organic vibe, painted gray and with black leather banquettes. Fresh fruit and vegetable juices, about 4 euros, are named for their supposed health benefits: the Antiox, No Stress, Vitale, Equilibrio.
All the sandwiches and pastries — including, on the day I went, a berry-topped cheesecake — are beautifully displayed and according to staff are made with only the freshest local ingredients. The same goes for their gelato selection.
I ordered an Aperol spritz. Perfect, 3 euros. That was followed by a Caesar salad, one of five on the menu. It had a lot of chicken, some bacon, excellent shaved parmesan, crunchy croutons and authentic dressing. It was 8.50 euros. Even my poodle, who is quite particular, loved it.
Address: Corso Palladio 152, Vicenza, ItalyHours: 7 a.m. to 8 p.m. dailyMenu: Almost any type of drink imaginable, scores of sandwiches, salads, toasts, pastries and gelato.Prices: Inexpensive
---
---
---
---