Curry House in Kaiserslautern brings tears of joy
By
Stars and Stripes
March 7, 2016
---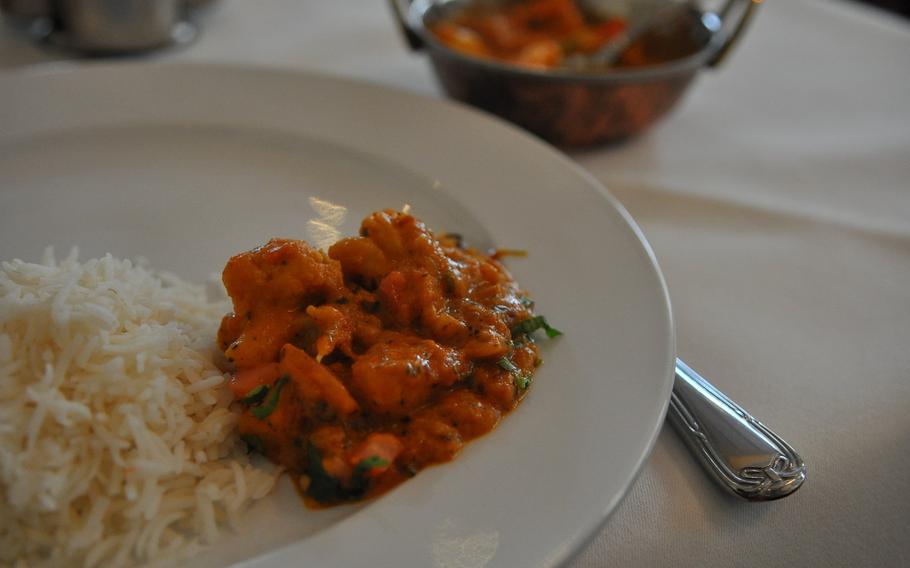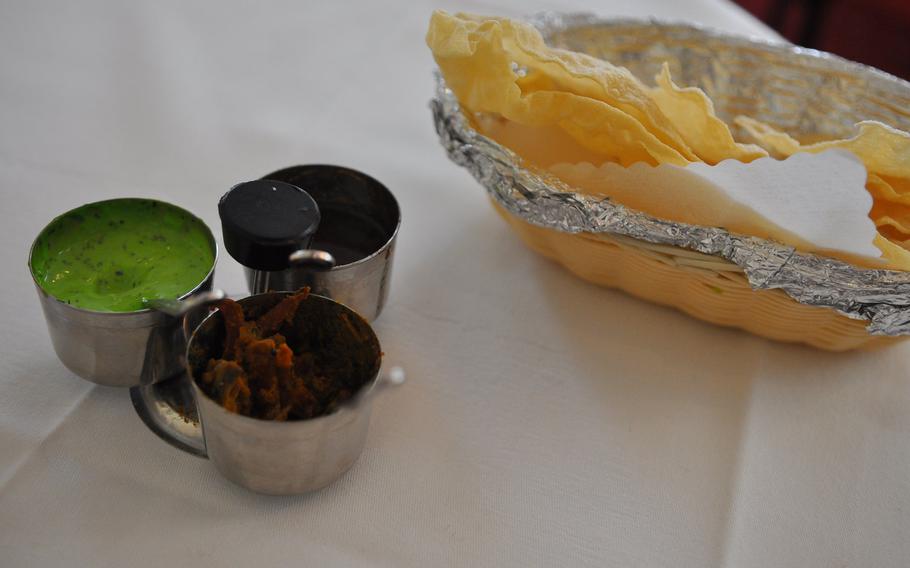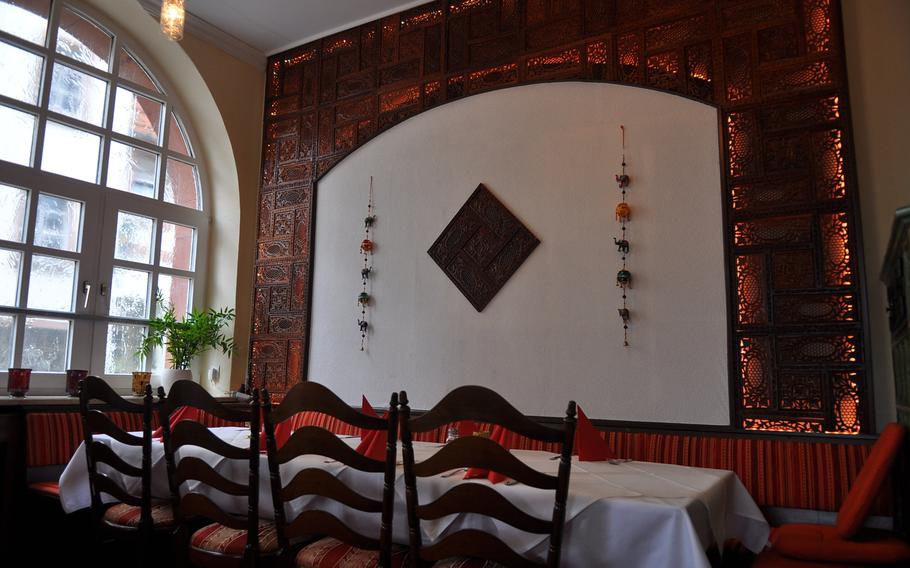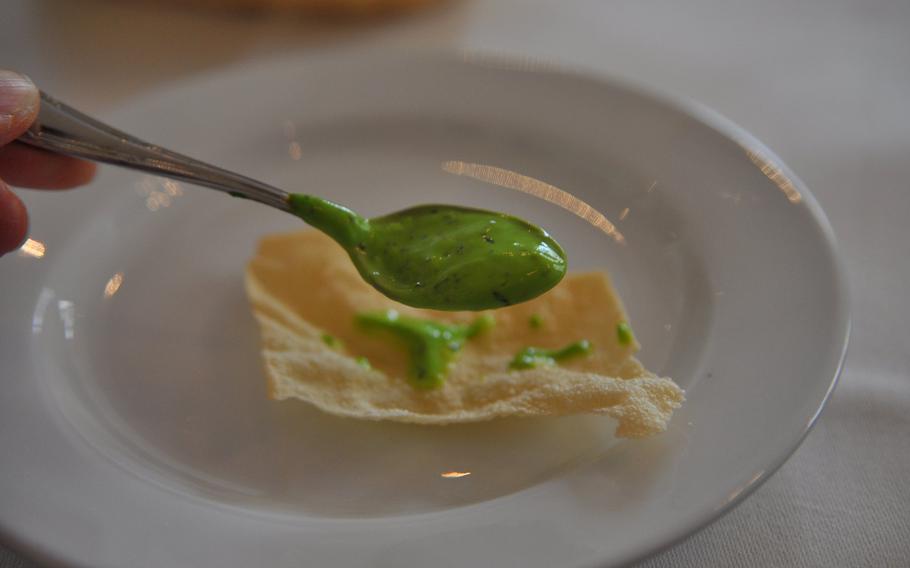 Perusing the menu of the Curry House, I felt weepy.
The variety of naan, a flat Indian bread baked in a clay oven known as a tandoor, was tantalizing, from garlic to aloo kulcha, the latter stuffed with spiced potatoes.
Having grown up in the hills of northeastern Pennsylvania with a meat-and-potatoes-loving Irish family, I discovered naan later in life, after moving to Japan in my early 30s. If I'm ever on death row, a stack of warm naan will be my last requested meal.
But as a free citizen eating at the Curry House in Kaiserslautern for lunch, I wasn't able to choose my favorite. The restaurant doesn't fire up the tandoori oven until evening, which means naan and other grilled specialties, such as chicken tikka tandoori, are dinner-only treats.
But the truth is, there's no way I would have had room for naan. After a very satisfying lunch, I would recommend the Curry House for any time of day.
I ordered from the special weekday lunch menu, where meals cost a few euros less than on the dinner menu. I tried the aloo gobi, a dish of potatoes and cauliflower in a curry sauce, served with a huge bowl of basmati rice, for only 6.50 euros.
The very friendly server asked me how spicy I would like the curry. The options, he said, start with "no spice," move up to a "medium spice," suited to European tastes, on to "spicy" and then, at the far end of the heat scale, "very spicy."
Having been disappointed by the complete lack of heat in the last curry I tried at a different restaurant, but uncertain I could handle an authentic curry, I squeaked "spicy."
Soon, I was weeping for real. When the server asked how the food was, after I was about five or six bites into the aloo gobi, I smiled with eyes full of tears. The stuff was hot enough to make me cry, sweat a bit and start sniffling. The heat may be one reason just about every other table in the place ordered lassi, an Indian yogurt-based drink. I got to try a mango lassi, and it was not only delicious but also had a wonderful cooling effect on my flaming mouth.
The Curry House has been open since April in the space formerly occupied by the Himalaya restaurant. The interior, after renovations by the new owner, feels cozier and brighter — a definite improvement over the old set-up. I sat on a bench with a cushion next to a pretty green ceramic-tile fireplace.
After an appetizer of dal soup, some chai tea and complimentary papad (thin crispy flat bread made from lentil flour), I was happily stuffed.
The Curry House's menu is expansive. It contains more than 100 traditional Indian selections, including tandoori and rice specialties and curries of every variety — vegetarian, duck, chicken, lamb, vegetarian, shrimp and fish. There's enough to satisfy just about anybody's spicy tooth.
Curry House
Location: Mainzer Tor 3, 67655 Kaiserslautern. Next to the Emperor's Fountain, at the far eastern end of the pedestrian zone in downtown Kaiserslautern.
Hours: Open for lunch 11:30 a.m. to 2 p.m. and dinner 6 p.m. to 11 p.m. Tuesdays through Sundays.
Prices: Weekday lunch specials start at 6 euros (about $7). Main course selections from the regular menu start at 10 euros and go up to about 20 euros. Appetizers and desserts are 3.50-7.90 euros. Payment by cash or credit card.
Specialties: Meat, fish and vegetarian curry and tandoori (grilled) specialties
Menu: English and German
Dress: Casual
Information: Takeout is available. Reservations suggested for evening hours. Call (+49) (0) 63136784267 or email: curryhousektown@yahoo.de; website: www.curryhouse-ktown.de
---
---
---
---