Runners conquer pain, course at opener in Vicenza
By
Stars and Stripes
September 3, 2022
---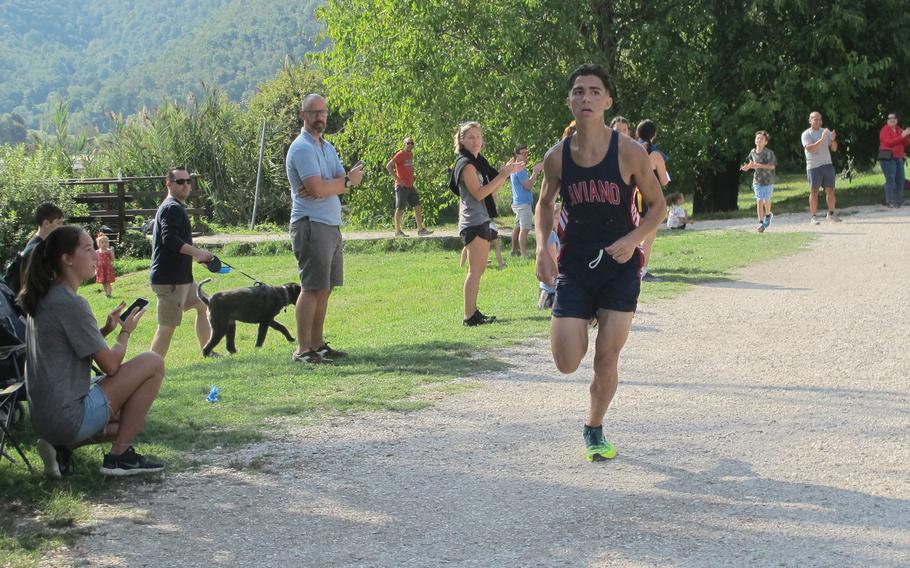 LAGO DI FIMON, Italy – In a sport such as cross country, practice may never mean perfection. But it certainly helps when it comes time to race.
Aviano's Ben Udall was example No. 1 Saturday as runners from four U.S. high schools in Italy competed in the first week of the season after weeks of training.
Udall, who placed first in the boys' race in a time of 18 minutes and 9 seconds, has been running since seventh grade and training throughout the summer. He basically knew he'd win on the 5-kilometer race around Lago di Fimon, he said. So did those who saw him run last year.
He listened to "Stop Breathing" by Playboi Carti as he ran, he said after the race. "My head was really in the game."
The Saints came in first as a team as well, with four other boys coming in as top-10 finishers. "They cleaned the floor," Vicenza coach Anna Sansone said.
In addition, Aviano sophomore Ryleigh Ervin placed first in the girls' race in a time of 22 minutes, 18 seconds.
"This is my first win," she said. Ervin said she thought getting "mentally stronger" was helping her grow as a runner and push past the pain. "I just think the quicker the finish, the quicker the pain will be over with."
"We're happy with how we did," Saints coach Ian Birch said.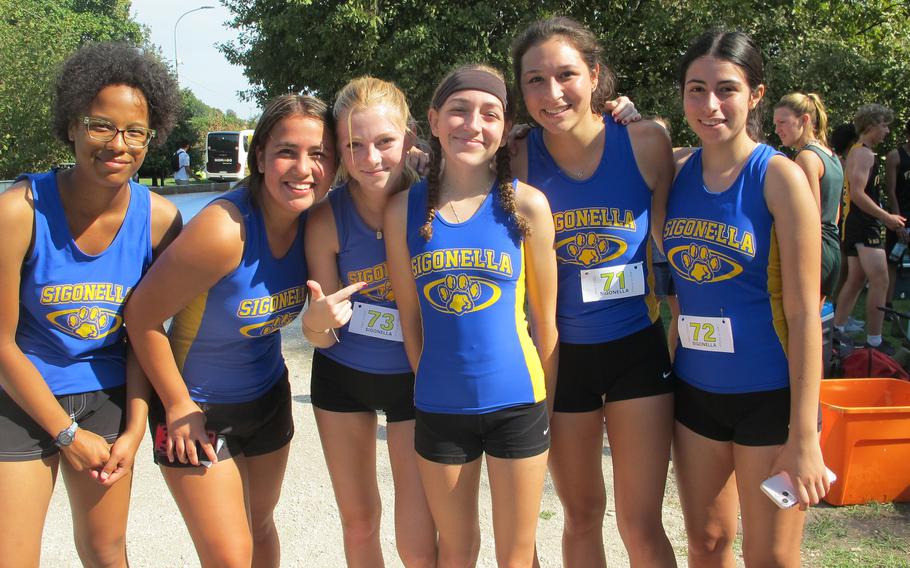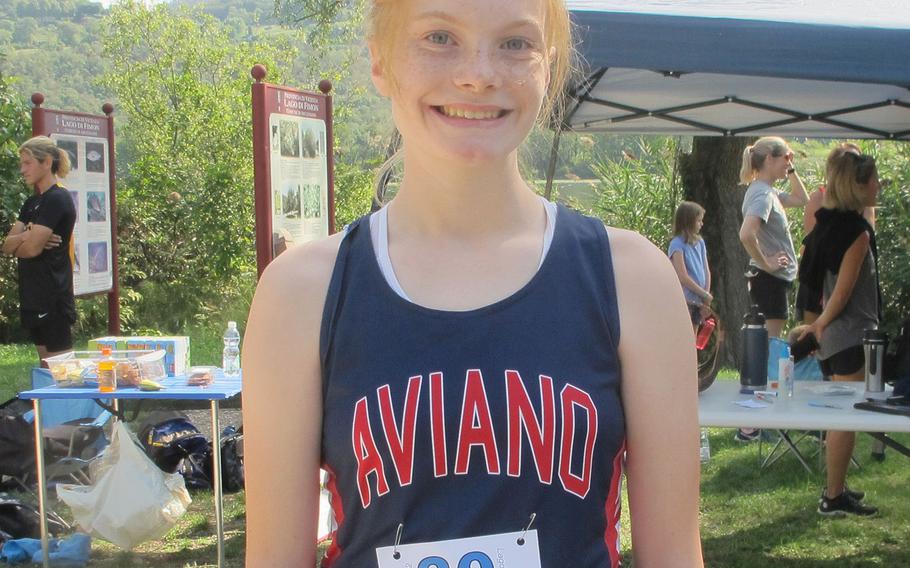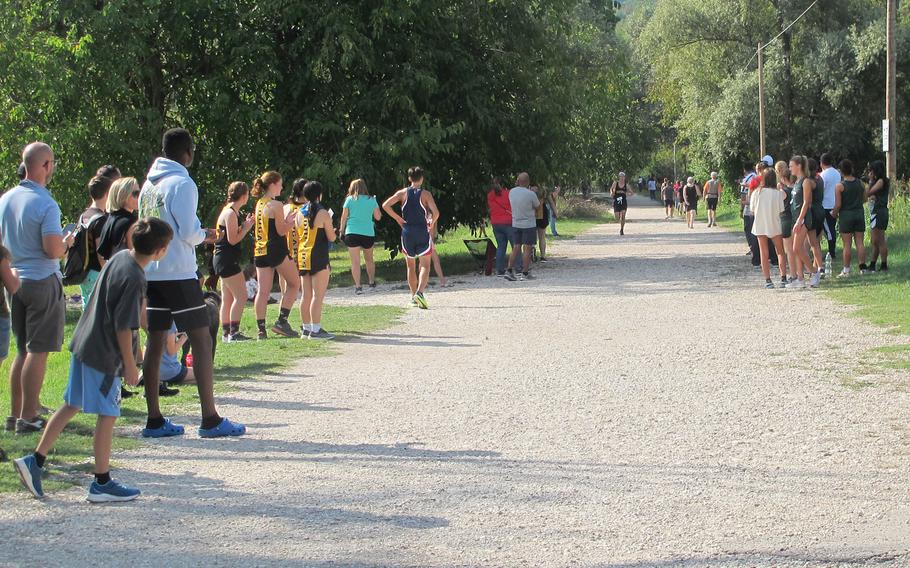 Vicenza's Andrew McGovern placed second in 19:05 in what was his first cross country race. The junior, who also plays soccer, said that sport's "little sprints" had helped prepare him. McGovern lost a few seconds when he slid on some gravel at a turn, bloodying a knee, but said he had enjoyed his first race. "This is more individual. You can't depend on other people to pull you through."
Sigonella senior Kayly Eimicke took second in the girls' race in 23:00, the best showing for the Jaguars, who also had two other students place in the top 10.
"She didn't think she was a runner. Now she loves it," coach Aaron Mundy said. "We have a team of seniors but a lot of them have never run before. They're good kids."
Sigonella's boys' team was short the necessary five runners and did not get a team score. Likewise, Aviano did not have a full team of girls.
Vicenza's boys came in second as a team, followed by Naples. The Cougars won the girls' team event, followed by the Jaguars and Wildcats.
Naples had six top-10 finishers, including three girls and three boys. "It's a rebuilding year," coach Chip Noonan said. "We're mostly new runners. We look forward to making great improvement."
Sansone said the close gaps in the girls' race should bode well for the season. "All the kids are going to get faster," she said.
Both coaches and runners said the evident friendliness of the teams only grows as the season progresses. Aviano and Vicenza, for example, often share buses to meets and really get to know one another.
"I just love the culture," Sansone said, as runners, parents, friends and dogs milled around in the sunshine.
montgomery.nancy@stripes.com Twitter:@montgomerynance
---
---
---
---