VA opens applications for suicide prevention grant program
By
Stars and Stripes
April 22, 2022
---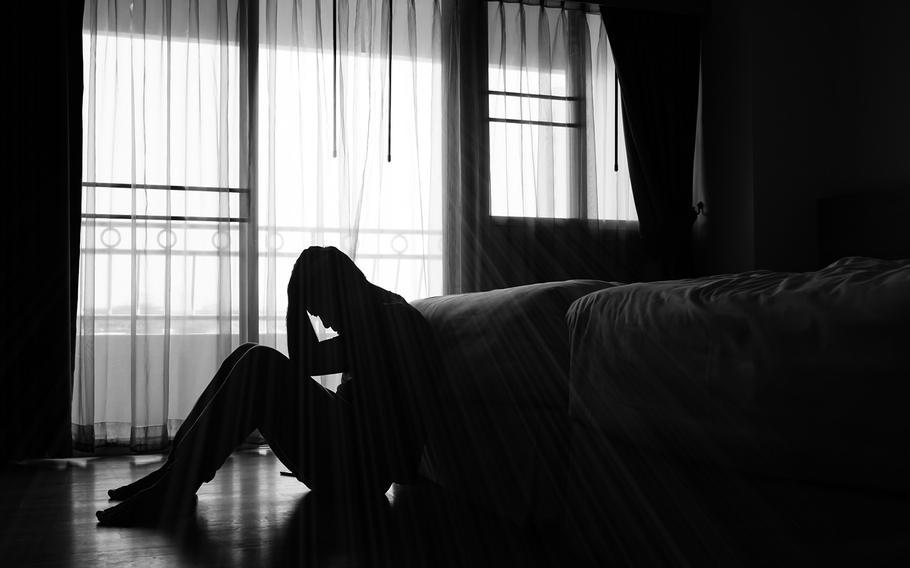 WASHINGTON – The Department of Veterans Affairs has open applications for a new grant program that will allow the agency to provide funds for community-based suicide prevention efforts.
The Staff Sergeant Parker Gordon Fox Suicide Prevention Grant Program will allow the Veterans Health Administration's Office of Mental Health and Suicide Prevention to fund organizations. The program is designed to help meet the needs of veterans and their families through outreach, suicide prevention services, and the VA and its community resources. Organizations can apply for grants up to $750,000 and apply yearly throughout the three-year program. The VA said it will award grants to organizations that provide or coordinate services for veterans at risk of suicide and their families. There is about $51.75 million available in suicide prevention grants.
"We're excited about the recent news regarding the Staff Sergeant Parker Gordon Fox suicide prevention grant," Matthew Miller, VA's suicide prevention program executive director, said last week. "We believe that this will contribute meaningfully and significantly to our broader community-based intervention approach, which is new to the VA over the last five or so years, and will further enhance the partnerships and collaborations we have at the local community level."
Miller said the agency believes the grant will send a strong message regarding its three core tenets of suicide prevention.
"Number one, suicide is preventable," he said. "Number two, it will require a public health approach, which in essence means moving beyond just the clinical setting. And then number three, it's going to require all of us and now we're able to back those up with specific funding through this grant."
Qualifications include outreach to those at risk of suicide, education on suicide risk and prevention, clinical services for emergency treatment, assistance with VA benefits and emergent needs related to health care services.
Miller said if an organization receives a grant one year, it doesn't guarantee the group will receive a grant the following year.
"There's an evaluation period that occurs and that evaluation period includes reporting on very specific data," he said.
The program is named after Army veteran Parker Gordon Fox. Fox joined the Army in 2014 and was a sniper instructor at the Army Infantry School at Fort Benning, Ga. Fox died by suicide on July 21, 2020. He was 25.
The grant program is part of the Commander John Scott Hannon Veterans Mental Health Care Improvement Act of 2019, which became law in October 2020. The measure intends to give $174 million to state and local organizations that provide suicide-prevention services to veterans and their families during the next five years.
The grant also aligns with the VA's National Strategy for Preventing Veteran Suicide 2018-2028. The agency's strategy aims to provide a framework for identifying priorities, organizing efforts, and contributing to a national focus on veteran suicide prevention.
In 2019, 6,261 veterans died by suicide — 399 fewer than in 2018 and the fewest veteran suicides in a single year since 2007, according to VA's 2021 annual report on veteran suicide prevention, which is released every September.
The average number of veteran suicides decreased slightly from 17.6 each day in 2018 to 17.2 in 2019. The latest report does not contain any data relevant to the coronavirus pandemic. The VA said it has not yet observed any increase in suicides among VA patients because of the pandemic.
"This is a small but insufficient step in the right direction in fulfilling promises made in the John Scott Hannon Act," AMVETS said in a prepared statement. "We are hopeful that VA starts to take more seriously the need to support an array of nontraditional, unique services that many community programs and organizations provide."
The veterans organization also said it was concerned the grant process is overly onerous in its requirements.
"In many ways, the onerous reporting requirements appear to be an effort by those opposed to this effort, to kill it by way of a million paper cuts that local community providers will have difficulty achieving," AMVETS said. "Further, these requirements are not required for the billions spent on ineffective VA approaches to mental health, though Congress should seriously consider applying these same standards to the VA programs and services. We are hopeful that Congress immediately starts looking into this rollout to ensure that the program achieves its initial intentions."
The VA will host a technical assistance webinar for grant applicants on April 29 at 2 p.m. EST. The deadline to register is April 28.
Webinar registration: https://us06web.zoom.us/webinar/register/WN_DtPsGkxLTEWBdFeWyiDKWA
---
---
---
---