Former Trump officials violated Hatch Act during 2020 election, Office of Special Counsel says
by
Mark Niquette
Bloomberg News
November 9, 2021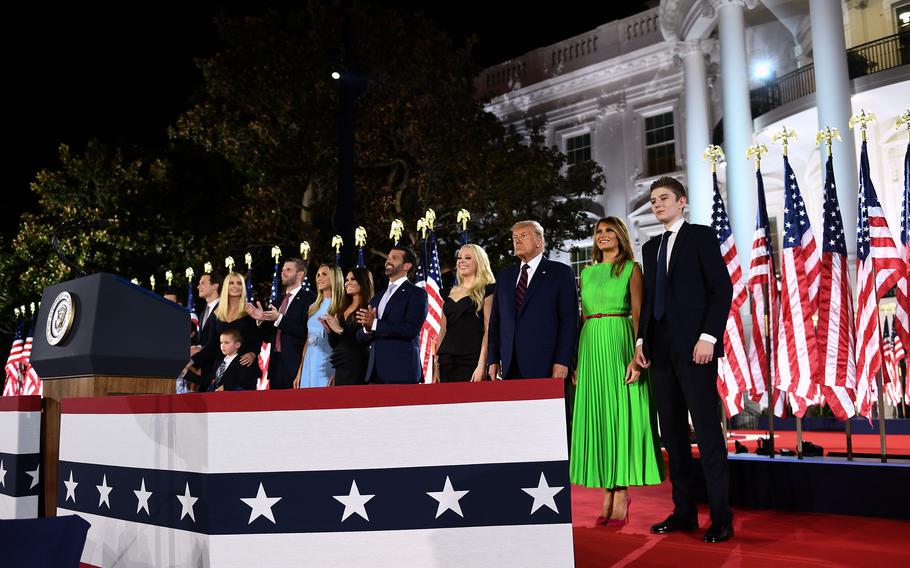 WASHINGTON (Tribune News Service) — More than a dozen high-ranking officials in the Trump administration — including former senior adviser Jared Kushner, former national security adviser Robert O'Brien and former White House chief of staff Mark Meadows — violated federal law with their political activities, the U.S. Office of the Special Counsel said in a report Tuesday.
Senior advisers Stephen Miller, Kellyanne Conway and Vice President Mike Pence's chief of staff Marc Short were also among the 13 officials who the special counsel's office said engaged in politics while on federal property or conducting official business. They did so through media appearances and other activities to promote former President Donald Trump's reelection.
Trump and Pence were not subject to the Hatch Act, the law that limits such activities.
"Senior Trump administration officials chose to use their official authority not for the legitimate functions of the government, but to promote the re-election of President Trump in violation of the law," the special counsel's office said in the report. "The administration's willful disregard for the law was especially pernicious considering the timing of when many of these violations took place."
The Office of the Special Counsel said it received more than 100 complaints alleging that senior Trump administration officials violated the Hatch Act. However, the office said federal law was not violated when Trump hosted parts of the 2020 Republican National Convention at the White House.
The special counsel's office previously said Trump trade adviser Peter Navarro's media appearances and social media before the 2020 election also violated the Hatch Act. The office also previously recommended Trump fire Conway for repeatedly breaking the law, which he did not do.
Enforcing the law against the 13 administration officials named in the report fell to Trump, who never did so. There is no mechanism for enforcement once an official leaves office. The special counsel's office said it is issuing its findings to educate employees about prohibited activities, to highlight the enforcement challenges it faces and to deter similar violations in the future.
The group Citizens for Responsibility and Ethics in Washington filed a complaint last month against an official in President Joe Biden's administration, saying White House press secretary Jen Psaki improperly endorsed Democrat Terry McAuliffe for governor of Virginia. Psaki said she will "be more careful with my words next time, words certainly matter."
©2021 Bloomberg L.P.
Visit bloomberg.com. 
Distributed by Tribune Content Agency, LLC.