'There's a lot of survivor guilt': Army steps up to help vulnerable Afghans transiting through Germany
by
Karin Zeitvogel
Stars and Stripes
August 31, 2021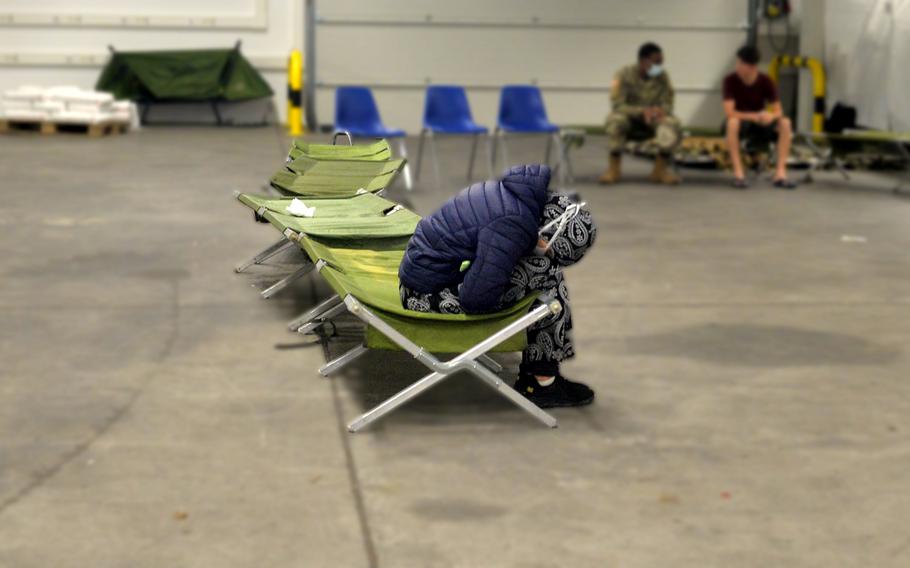 KAISERSLAUTERN, Germany — An Afghan woman sat alone in a warehouse at Rhine Ordnance Barracks in Kaiserslautern that had been transformed into a processing center for evacuees.   
It may have been hunger or pain that caused her to double over every once in awhile. Or it could have been a mental health issue facing many evacuees at the camp, which was providing temporary shelter for some 3,000 people who had fled Afghanistan since the Taliban seized control Aug. 15.
"There's a lot of depression and a lot of survivor guilt where they've left people behind and don't know what's going to happen," said Maj. Karyn Kagel, a physician's assistant working at the Army facility. 
On-site behavioral health teams have been talking to the evacuees through interpreters, trying to help them work through the mental trauma they've been through, she said.   
The Army began taking in evacuees at ROB last week "to support the operations at Ramstein and give them that pressure release," said Capt. Alex Lovely of the 16th Sustainment Brigade, the officer in charge of the site. 
Ramstein has housed around 24,000 evacuees since the first aircraft carrying vulnerable Afghans arrived at the base Aug. 17, officials said. 
The last transport plane left Kabul overnight Tuesday, ending an unprecedented airlift and nearly 20 years of U.S. military operations in Afghanistan.  But no evacuees were on that flight or any others during the last 12 hours of operations, said Marine Gen. Frank McKenzie, commander of U.S. Central Command.  
"[We] would have been prepared to bring them on ... but none of them made it to the airport," he said.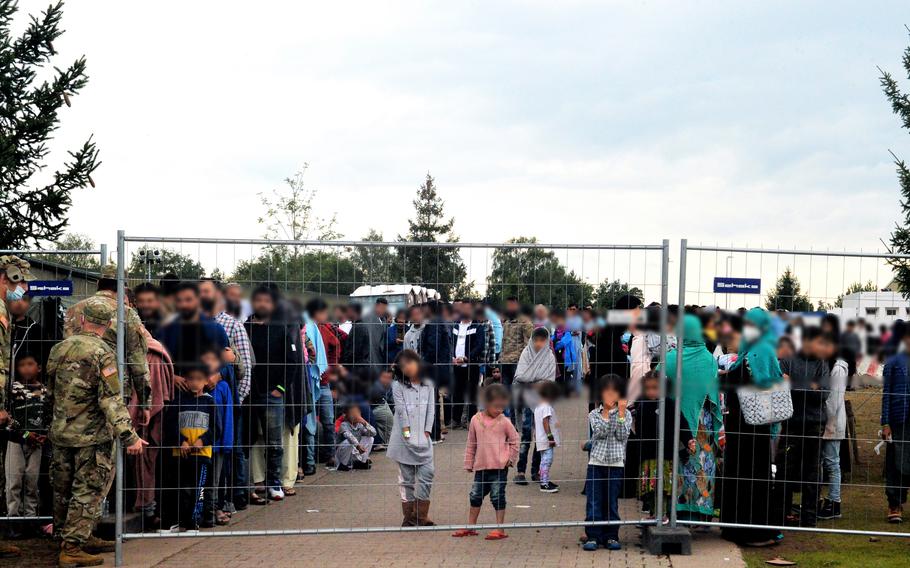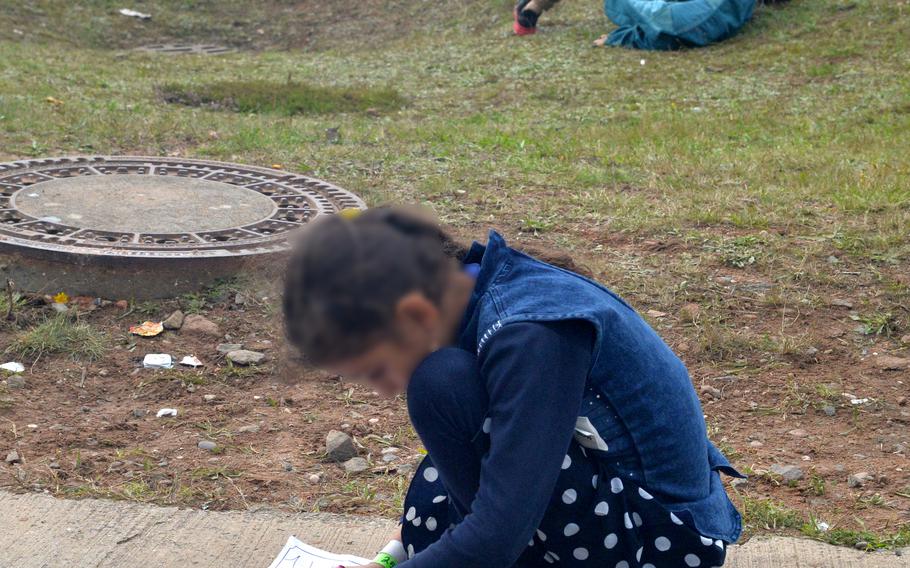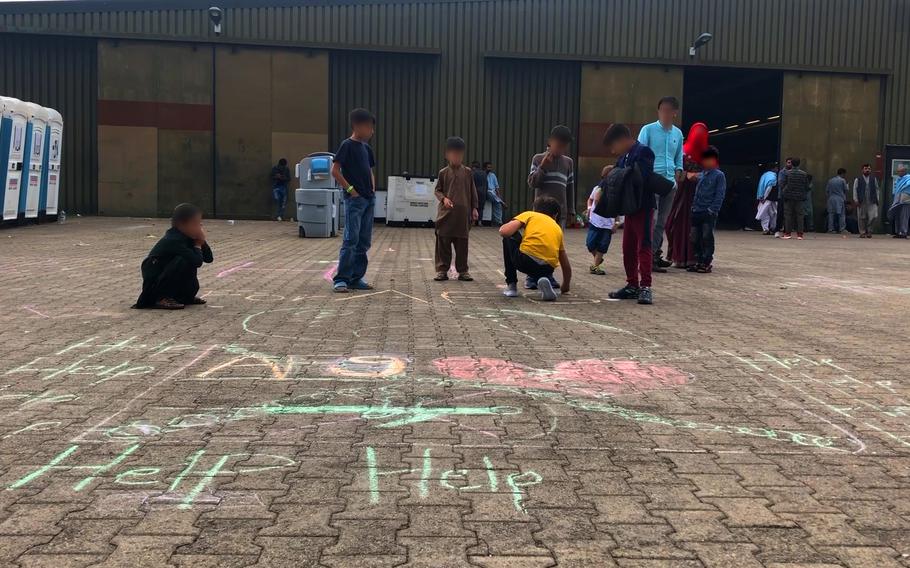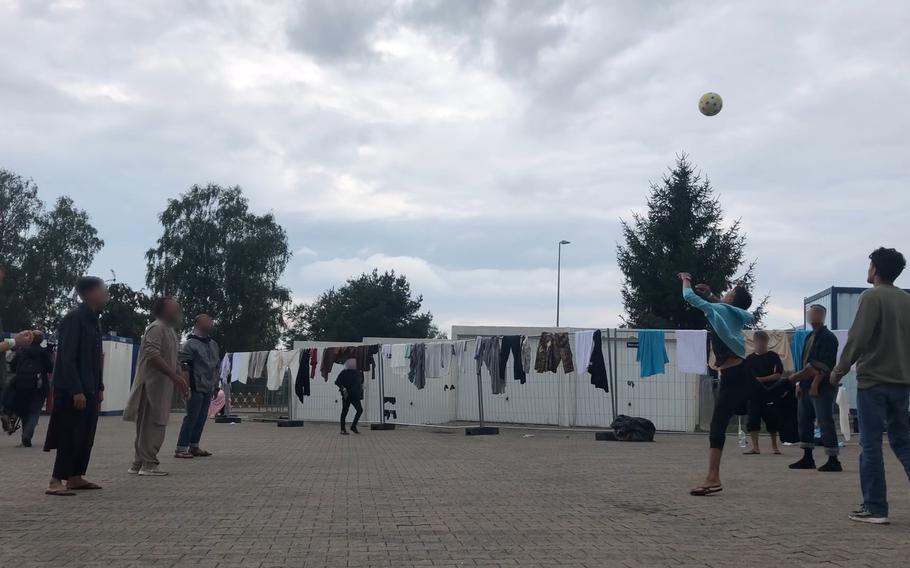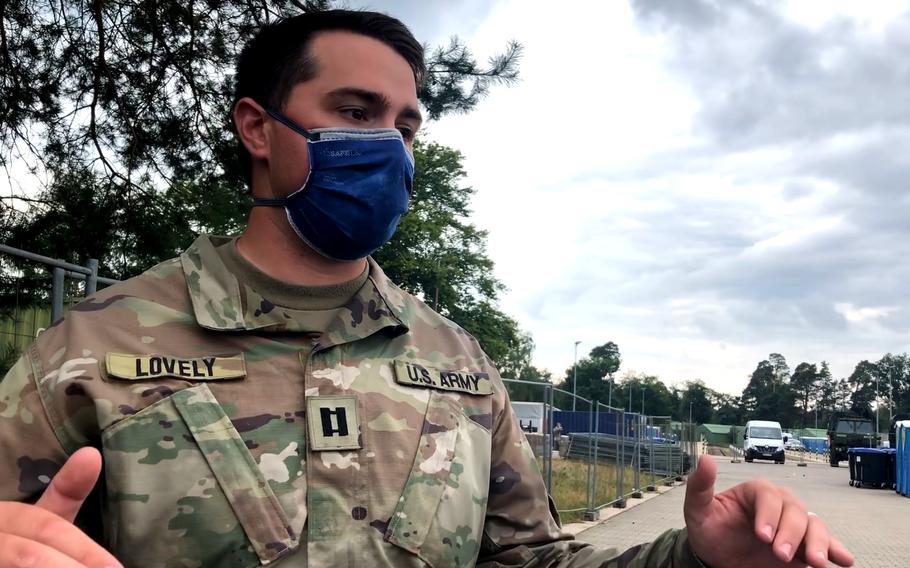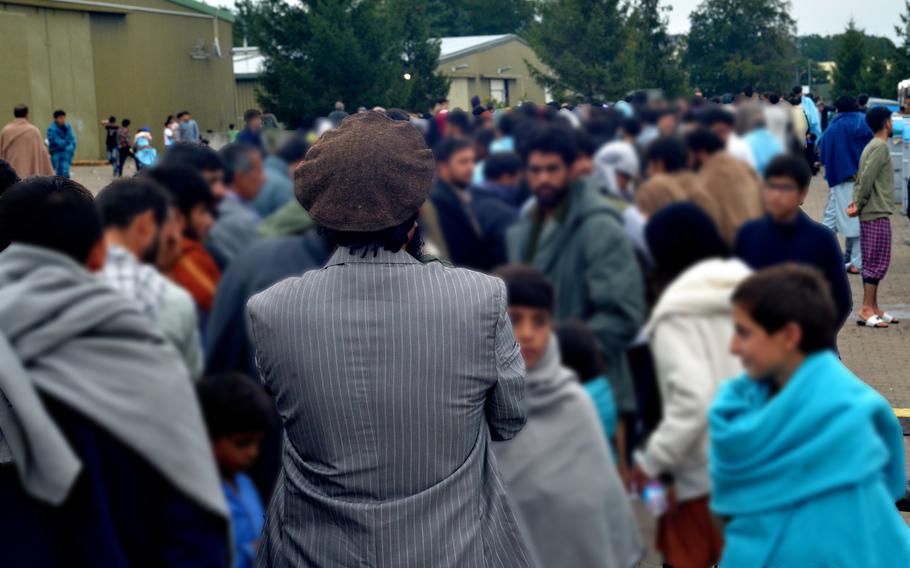 Most of those who have made it out transited via bases in the Middle East before reaching Ramstein. On arrival in Germany, the evacuees undergo background and document checks to "make sure we know who's going through the process," Lovely said.  
Officials then decide where to house them at Ramstein, ROB or other U.S. military installations. Some of the evacuees have spent just six hours at ROB while others have been there for five days. Most will eventually head to the U.S., Lovely said. 
If they are housed at ROB, they go through medical checks and inprocessing in the warehouse. Most are in good physical health and no cases of COVID-19 have been reported, Kagel said. "Many are dehydrated, they have low reserves, they've [had] many days of no meals."
Nearby in the warehouse, the mother of a little boy who was crying held her fingers to her mouth to indicate that her son was hungry. 
After being assigned a bunk, the evacuees are taken to their sleeping quarters across a courtyard where children had drawn chalk images of broken hearts and the word "help" on the pavement. As men played volleyball and a long line began forming ahead of the evening meal, volunteers at a Red Cross distribution point gave newly arrived evacuees snacks, drinks, hygiene products and blankets. 
"Germany tends to be cooler than the Middle East, so blankets are in high demand," Lovely said. 
So are cellphone chargers, because unlike Ramstein, the facilities for evacuees at ROB have WiFi and power.  "With our WiFi capability here, everyone wants to make sure they're letting their friends and family know that they're safe in Germany with U.S. forces," Lovely said. 
"There's also a certain level of apprehension or fear when things are unknown, so we've worked very hard to make sure everyone who comes through here has as much information about our processes, about what's next, to ease their transition out of a tough situation," he said.