House lawmakers from states hard hit by floods, hurricanes and wildfires call for larger National Guard forces
By
Stars and Stripes
June 2, 2021
---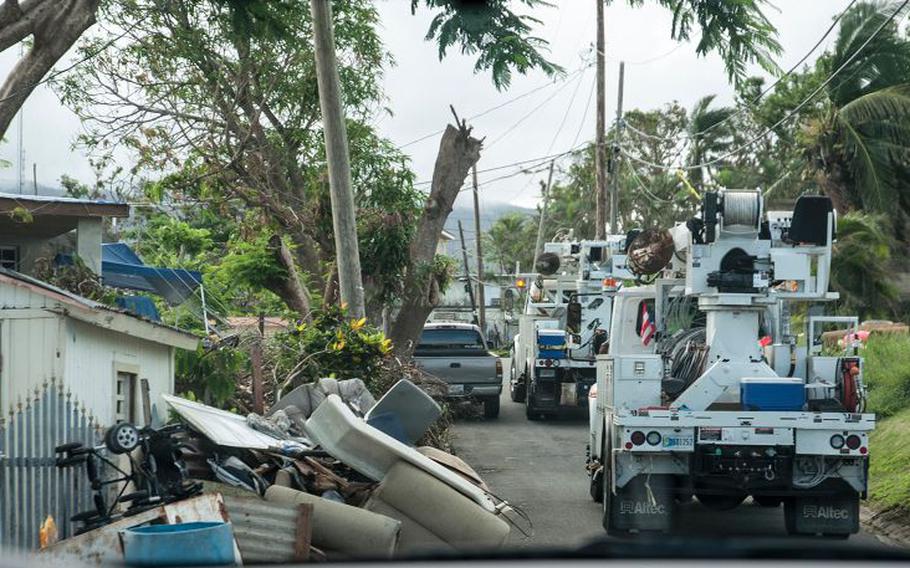 WASHINGTON — Dozens of House lawmakers from Florida, Texas and California want to increase the size of National Guard forces in their states as years of growing extreme weather events has put a strain on troops who are helping to respond. 
In a letter to Defense Secretary Lloyd Austin dated June 1, 59 House members from some of the most populated U.S. states expressed concern over a lack of resources to fulfill the range of missions facing the National Guard.
"Strain on the National Guard has been building for years as hurricane response in Florida, winter storm, and flood rescue in Texas, and combatting wildfires in California has been persistent," the lawmakers wrote in the letter.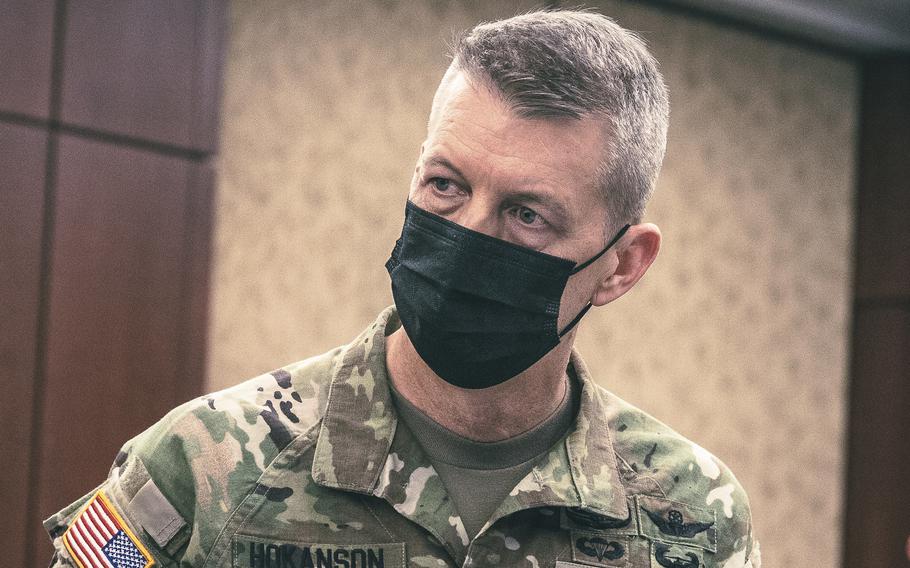 Gen. Daniel Hokanson, chief of the National Guard Bureau, testified to Congress last month that Guard members from 22 states supported 22 severe weather events in 2020 and a record of 12 storms.
"The extraordinary circumstances of the past year have highlighted the strain our Guard units have been under for too long, potentially hurting recruitment, retention, and readiness," the lawmakers wrote.
The states represented by the lawmakers have the lowest Guard member-to-civilian ratios in the country, they wrote. Limited resources have put greater demands on Guard families because of the Guard bureaus' lack of ability to rotate personnel.
The effort was mostly led by members of the House Armed Services Committee, including Reps. Mike Waltz, R-Fla., Stephanie Murphy, D-Fla., Ken Calvert, R-Calif., Jimmy Panetta, D-Calif., and Ronny Jackson, R-Texas, and Marc Veasey, D-Texas.
Recommendations from an internal report by the National Guard Bureau sent to Congress in April included the Guard "may need to evaluate reallocating mission sets to other geographic areas to keep pace with changing demographics across the country."
The lawmakers asked Austin to review the recommendations of the report titled "Impact of U.S. Population Trends on National Guard Force Structure," as well as resource allocations to increase the size of Guard bureaus in the three states.
"We have an obligation to ensure that these civilian warriors, and our state bureaus, have the resources they need to fulfill the full range of missions we task them with," the lawmakers wrote. 
---
---
---
---