From the archives, 1968: Dragon Breathes Fiery Farewell
By
Stars and Stripes Staff Correspondent
September 19, 2022
---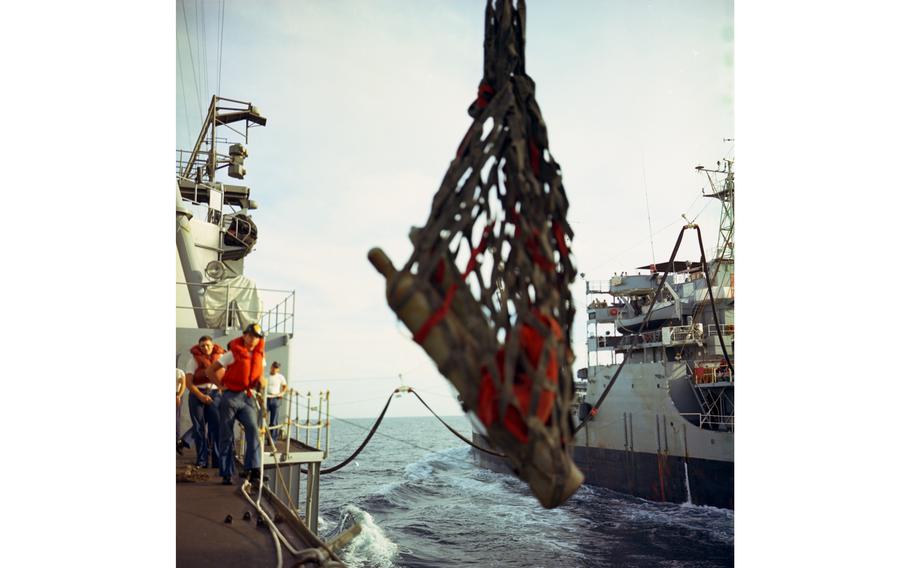 This article first appeared in the Vietnam edition of Pacific Stars and Stripes, Nov. 10, 1968. It is republished unedited in its original form. The images were all taken by Stars and Stripes photographer Kim Ki Sam July 15, 1968, but did not accompany the article when it was originally published. Operation Sea Dragon ran from Oct. 25, 1966, to Oct. 31, 1968.
SAIGON — The Navy's "Sea Dragon" breathed a fiery farewell to the North Vietnamese coast last week.
Sea Dragon is the nickname given to the navy's operation aimed at cutting off enemy supply traffic in the Gulf of Tonkin. It ended last Friday night when the U.S. halted bombardment of North Vietnam.
Destroyers and cruisers of the 7th Fleet had patrolled waters off the North Vietnamese coast continuously since Oct. 1966, in search of boats, barges and sampans moving south. In Feb. 1967, the ships began firing on inland targets, including storage areas, base camps and traffic routes.
The destroyers Mansfield and Hanson — the first ships ordered to Sea Dragon duty — were fired on twice by enemy shore batteries during the first day of the operation. They returned the fire — gun sites were their only targets in North Vietnam at the time — to begin a two-year duel with enemy shore gunners.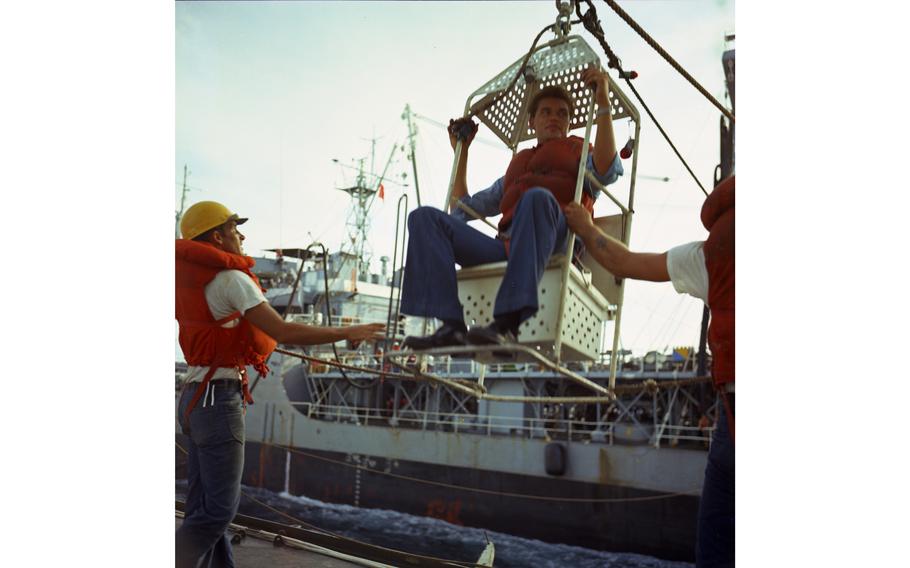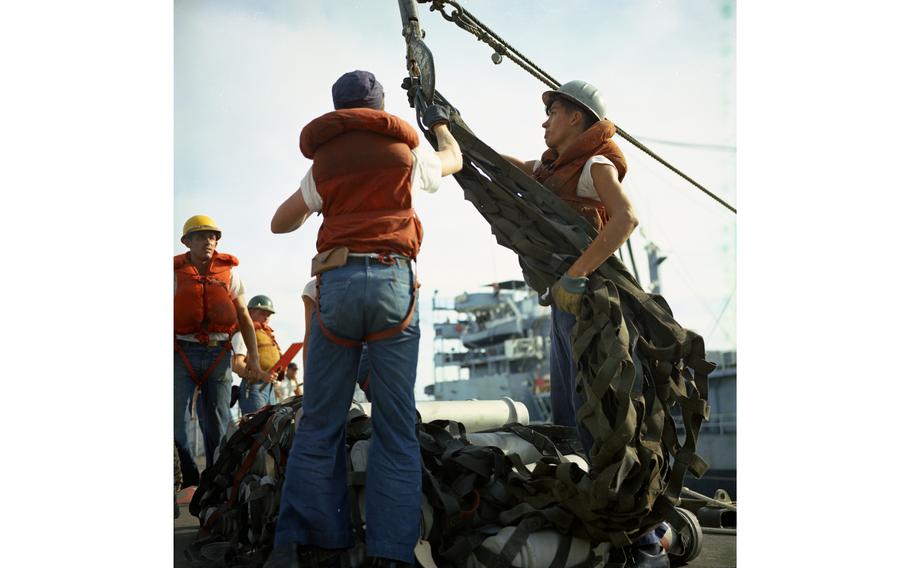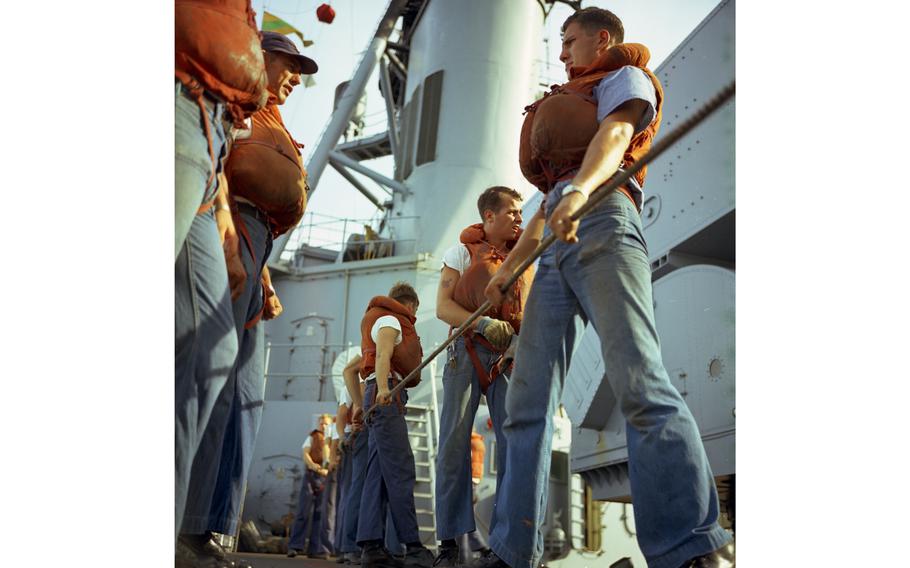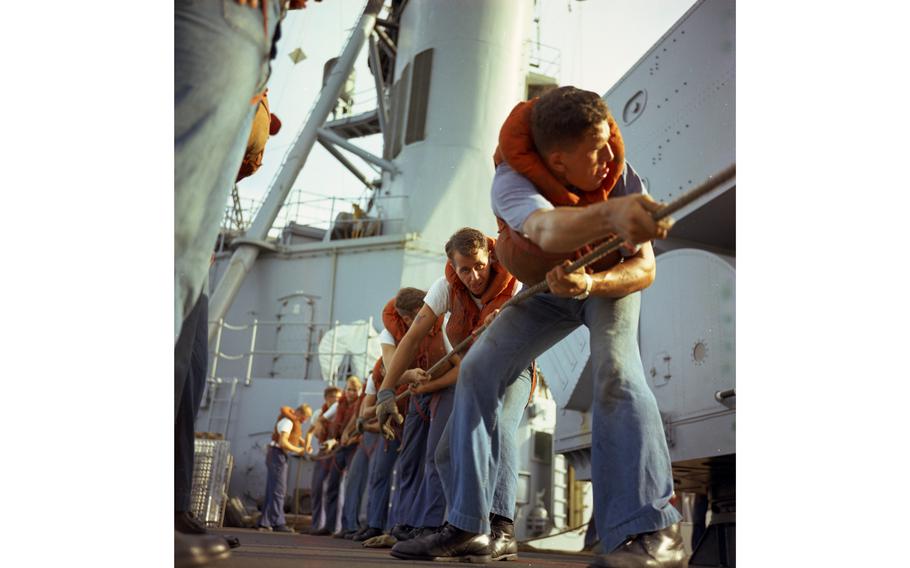 One U.S. destroyer was reported hit in her forward gun mount by enemy shells in March, 1967. Six sailors were injured, and the mount knocked out of use.
Sea Dragon ships hit at least 90 gun sites in the north this year. Hundreds of other targets — bridges, trucks, ferries, piers, roads, wharves, military structures and troop concentration among them — were blasted by the force's five, six and eight-inch shells.
Navy spokesmen point to the first three months of Sea Dragon to indicate the operation's effectiveness. In that period, 1,378 supply craft were sighted and 664 were reported hit. During the Christmas 1966 standdown, spokesmen said more than 500 enemy supply boats were spotted moving along the coast.
There has been no official indication as to whether the Reds have again stepped up traffic now that the destroyers, cruisers and the battleship New Jersey have moved south along with the aircraft carriers.
Last Friday — the final day for Sea Dragon — the destroyers Purvis and Isbell came under enemy fire, but were not hit. The ships pumped shells back at the gun sites and called in jet strikes. One site was reportedly destroyed.
The Sea Dragon had won the last duel.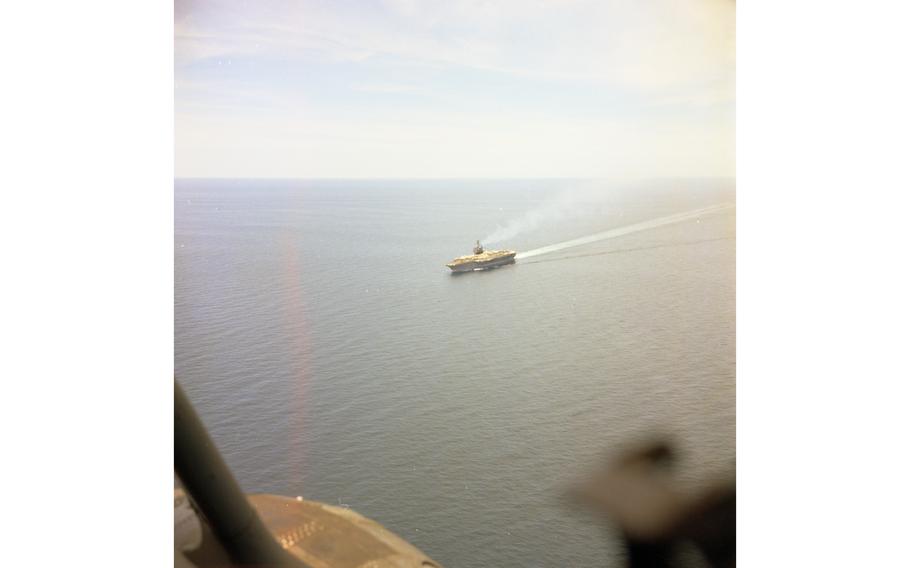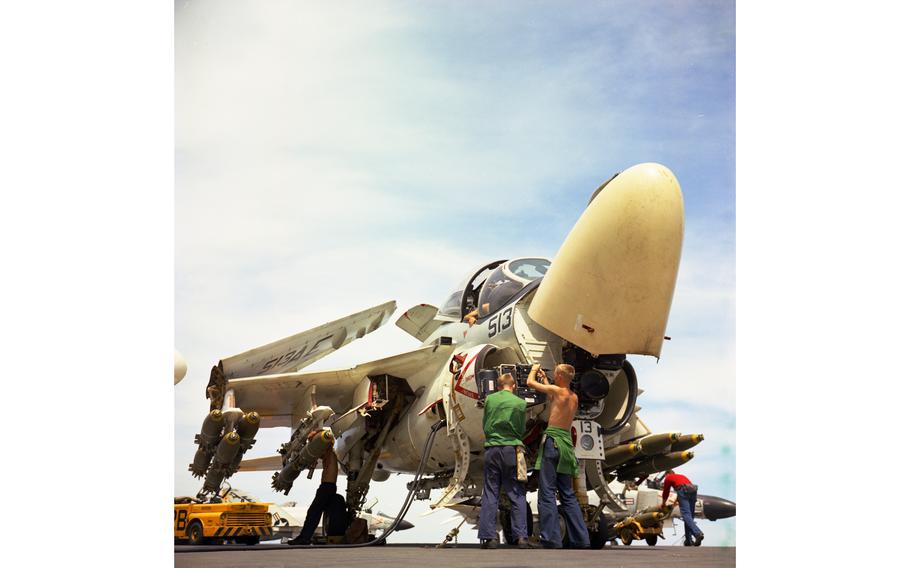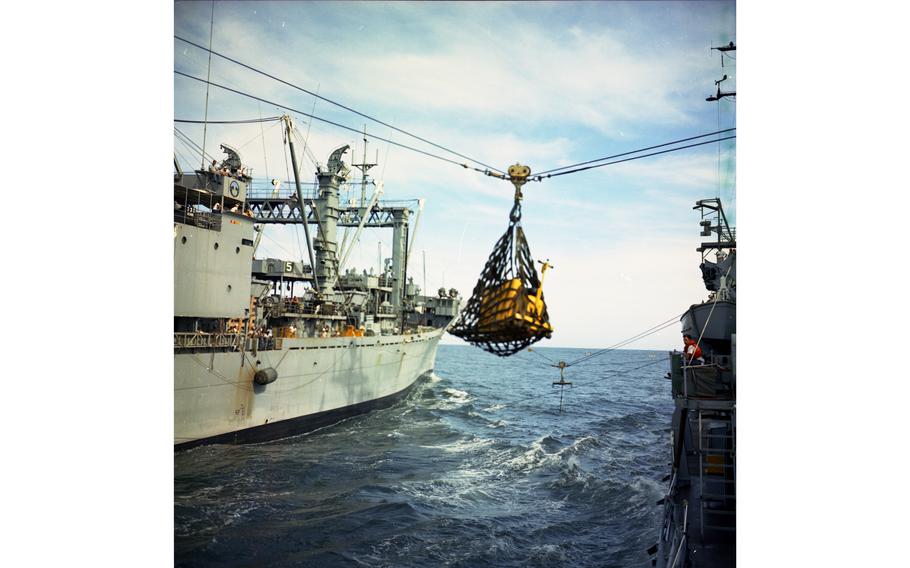 Want more of Stars and Stripes' historic content? Subscribe to Stars and Stripes' historic newspaper archive. We have digitized our 1948-1999 European and Pacific editions, as well as several of our WWII editions and made them available online.
---
---
---
---