'I knew I was hitting something,' says NJ man who found first bone in Revolutionary War mass grave
---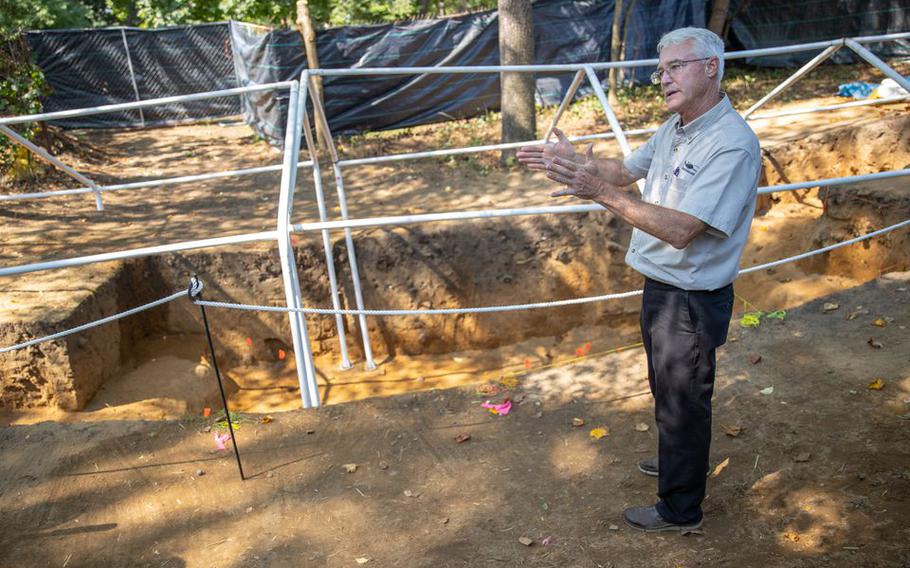 (Tribune News Service) — All he was trying to do was help document the scope of what had been a Revolutionary War battlefield trench.
Instead, Wayne Wilson ended up making a stunningly historic find — a leg bone fragment, about the size of a half-dollar, apparently from a Hessian soldier killed while fighting the Continental Army at the Battle of Red Bank in 1777 and buried in a mass grave.
It was a New Jersey grave site no one knew existed until Wilson uncovered the first trace while gently scraping dirt with his triangular mason's trowel about 4 1/2 feet underground. He was with 25 other volunteers at a public dig just outside Red Bank Battlefield Park on the afternoon of June 26.
"I knew I was hitting something. A little piece of the bone flipped over," Wilson, 50, of West Deptford, told NJ Advance Media.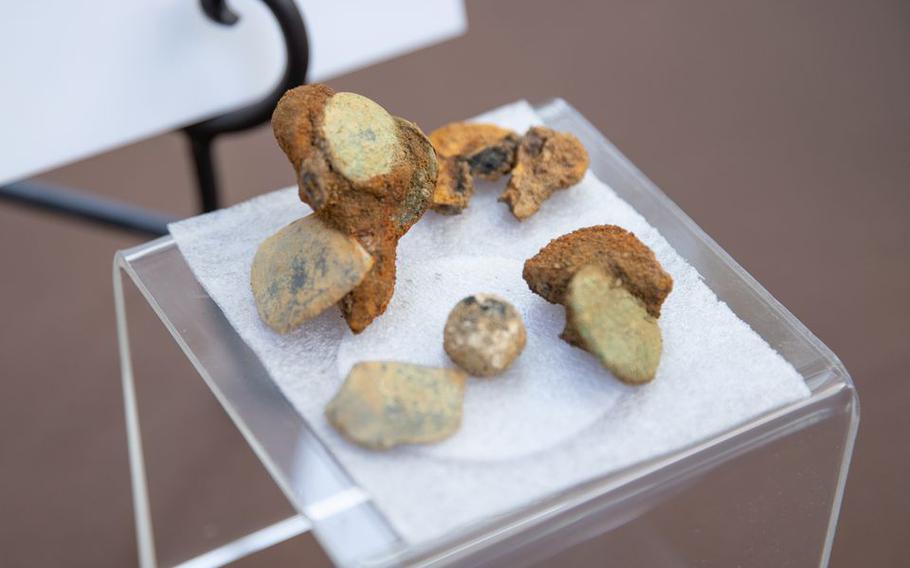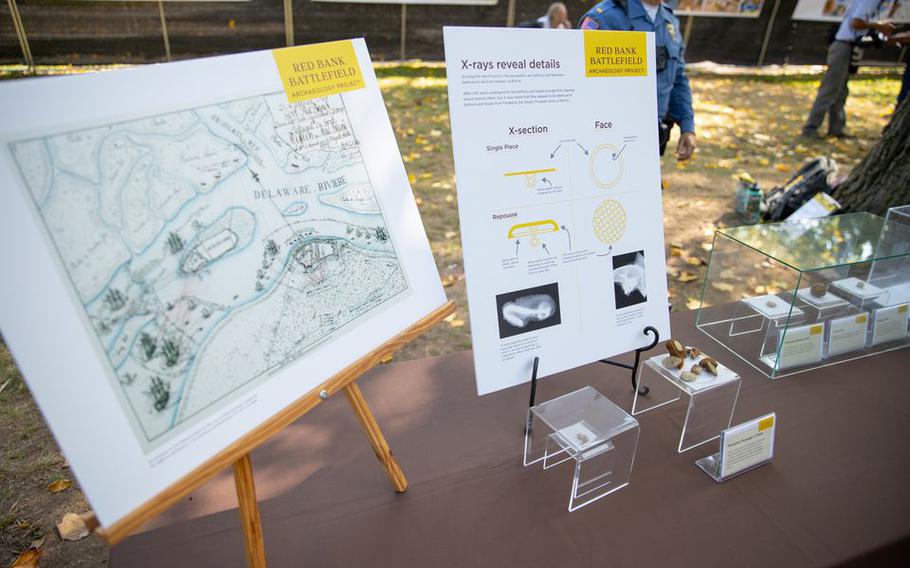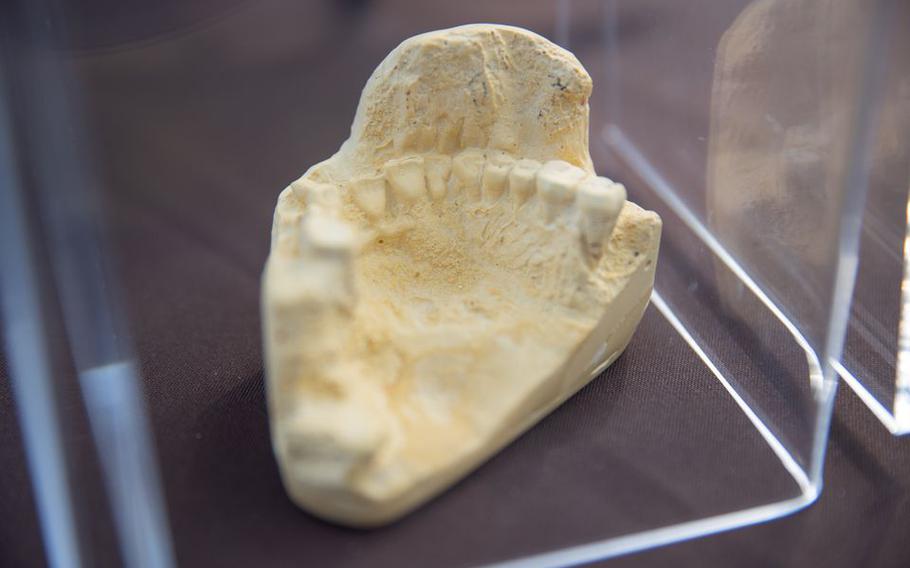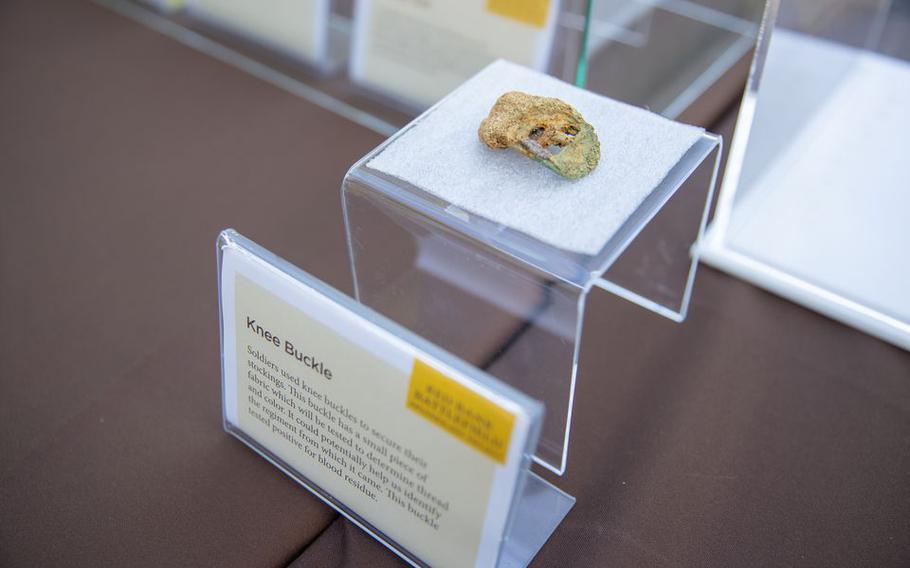 However, he didn't immediately know for sure what he had found.
"Bone doesn't look like bone after all that time in the dirt. It kind of looked like wood," Wilson said.
Then, he got a little worried.
"I thought they were going to be upset with me. I though I had broken something," Wilson said.
Far from it.
Wilson immediately reported his discovery to Wade Catts, organizer of the public dig at the battlefield and the president and principal archaeologist for South River Heritage Consulting of Delaware.
"As soon as Wade Catts got into the hole with me, within five minutes he had uncovered two femurs," Wilson said.
By that point, Wilson and the other volunteers had been directed to get out of the trench and Catts took over what turned out to be a centuries-old final resting site for soldiers in one of the most important battles of the nation's war for independence.
All told, 13 skeletal remains of soldiers, all believed to be Hessians — German soldiers who fought along side King George III's British troops — were found in the unmarked grave lost to history for 245 years. (In announcing the find on Tuesday, officials initially said the remains of up to 12 soldiers had been located. But the number was later increased to 13.)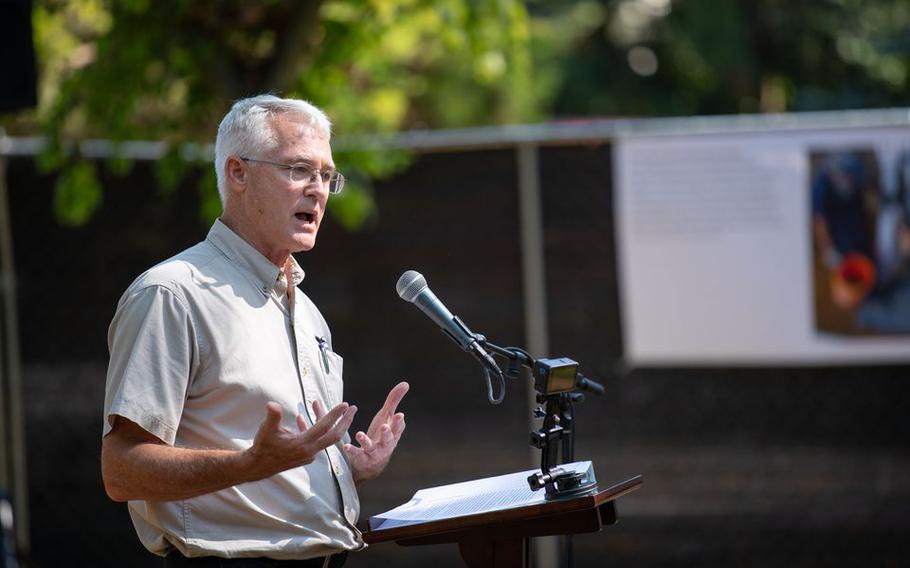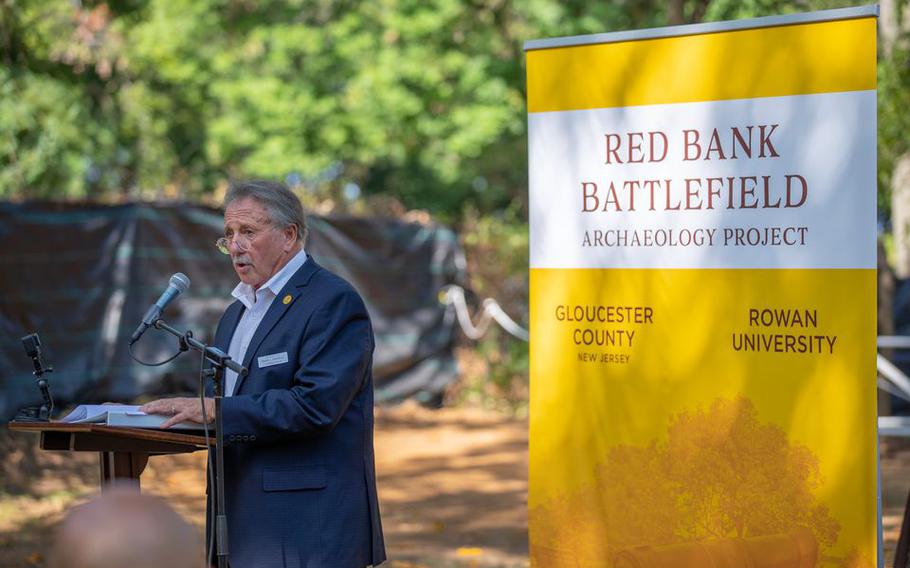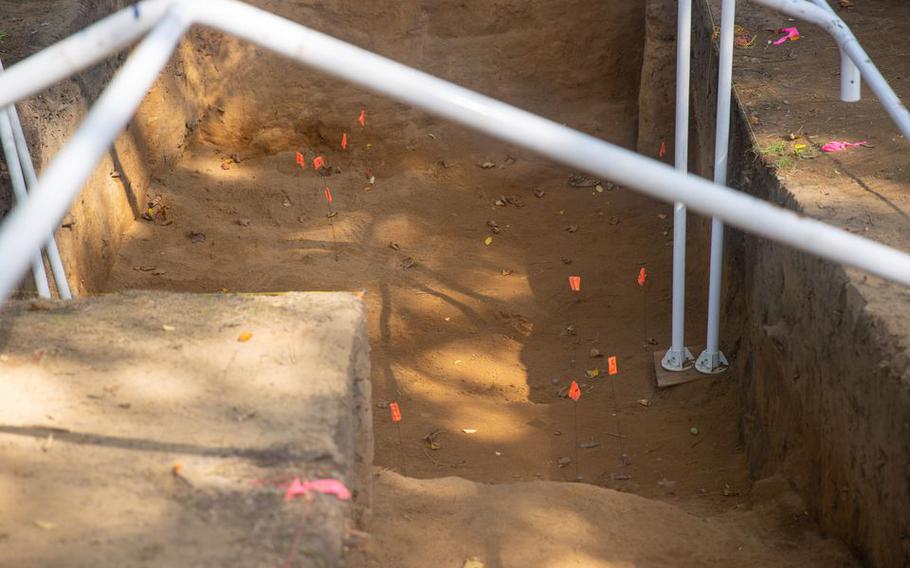 The excavated remains have been turned over to the New Jersey State Police's Forensic Unit, which has been extracting DNA from the newly discovered bones and teeth. Forensic scientists hope to identify some, or perhaps all, of those who were lost on the battlefield.
Wilson is a union electrician with a passion for using his metal detector. He volunteers with the Gloucester County Archeological Society. He was as surprised as anyone by his discovery.
"This was an unmarked grave. There's no record of any soldiers being buried in this area," he said.
The Revolutionary War-era trench Wilson and the others were exploring extends onto an adjoining, quarter-acre site that was acquired by Gloucester County in 2020 and, until the recent dig, had not been thoroughly explored by archeologists.
"The goal was to find the original scope of the trench. They were just trying to see the shape. You could actually see a depression where the trench was. It lines up with the trenches in the battlefield," he said.
Prior to uncovering the femur, there were other significant, non-skeletal finds during the public dig, officials said. Musket balls. Brass buttons. A uniform knee buckle containing human blood. A King George III gold guinea that would have been the equivalent of a soldier's monthly pay.
"All that stuff was uncovered before this," Wilson said of the bone he found.
The Battle of Red Bank was a crucial victory for the Continental Army, in which an outnumbered group of colonists beat back an effort to capture Fort Mercer. Of the 2,000 Hessian soldiers, 377 were killed, while the victorious Continental Army only lost 14 of its 500 troops.
Though the British eventually captured the site a month later after the colonists retreated, the delay slowed the shipment of supplies up the Delaware River to Philadelphia and offered some breathing room for Gen. George Washington's army, which was stationed near the city.
Red Bank Battlefield Park in located in Gloucester County, on the Delaware River. It is not part of the Borough of Red Bank, in Monmouth County, about 90 miles away on the Navesink River.
Since being identified as the volunteer who made the discovery, Wilson has been getting plenty of attention.
"I've been getting texts and phone calls from people I hadn't spoken to in years," said Wilson, who grew up in Westville in Gloucester County and is a 1990 graduate of Gateway Regional High School.
Wilson said he is a little uncomfortable with the spotlight.
"I just want to make something clear. I just happened to be the person who found it. It was a true team effort," he said.
The group included interns from West Chester University in Pennsylvania and about a half-dozen archeologists, he said.
"People who dig throughout the world," Wilson said.
"I didn't think I did anything special, other than to help out with an important dig," he added.
Wilson said he'd be happy to return for another public dig, if asked, and wouldn't expect any special treatment.
"I'd certainly be willing to help carry buckets of dirt, whatever," he said.
©2022 Advance Local Media LLC.
Visit nj.com.
Distributed by Tribune Content Agency, LLC.
---
---
---
---