From the Archives, 1958: MP Harbor Patrols
By
Christian W. Weinreich Jr.
Stars and Stripes
August 1, 2022
---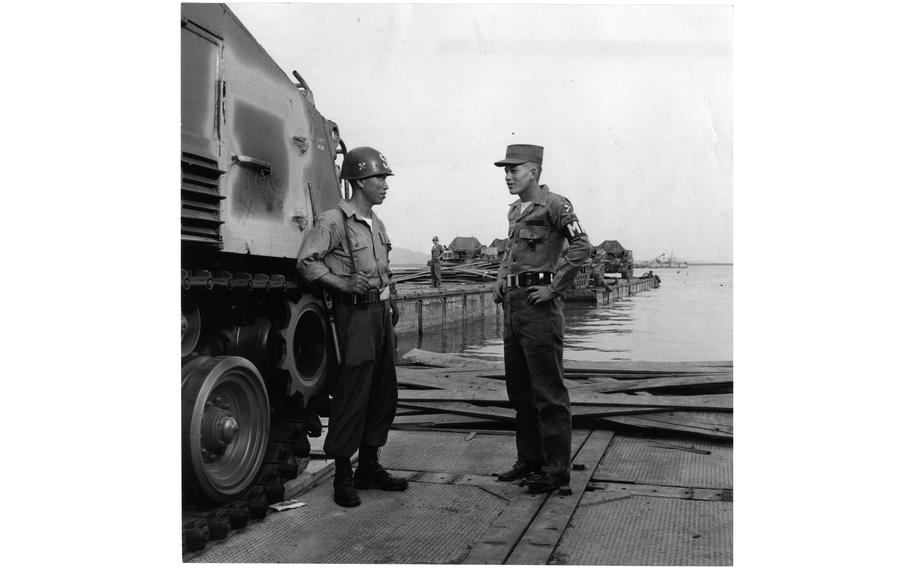 This article first appeared in the Stars and Stripes, Oct. 2, 1958. It is republished unedited in its original form.
The Military Police have gone to sea.
Some of the 8224th MP Det. here have traded their Jeep for a J boat. These men comprise the Inchon Harbor Patrol. They wear the regulation Army uniforms, but the keen-eyed observer may spot them by the salt encrusting their leather MP brassards.
The sea-going MP patrol works in eight-hour shifts around the clock, seven days a week. Pointing up the importance of the patrol's task is the fact that much of the military supplies shipped to Korea pass through Inchon.
The patrol boards incoming freighters to check with the Army port unloading supervisor for any discrepancies which may appear in the cargo manifest. The MPs visit the ship during its stay in port and check the ship's holds for any signs of pilferage.
A Korean policeman is carried on the patrol boat to work with the Americans. When the patrolman stops a Korean boat in the busy harbor, he boards it to check its cargo. He also inspects the daily trip ticket which each boat must obtain from the harbor master in order to operate within the harbor.
Everything that floats, from floating cranes to sampans, comes under the patrol's watchful eye. The policemen advise Korean ferries on safety regulations. They inspect the barges that are used to lighter cargo from ship to shore.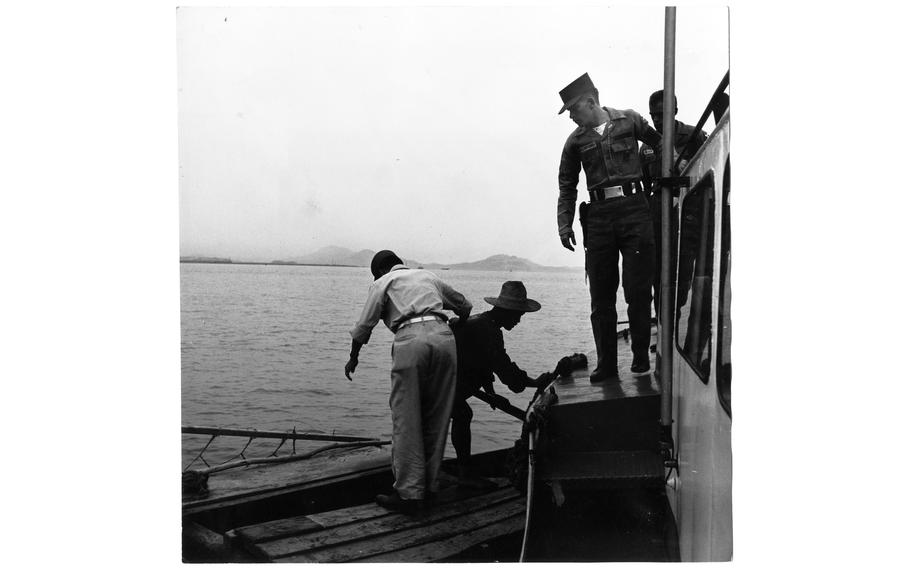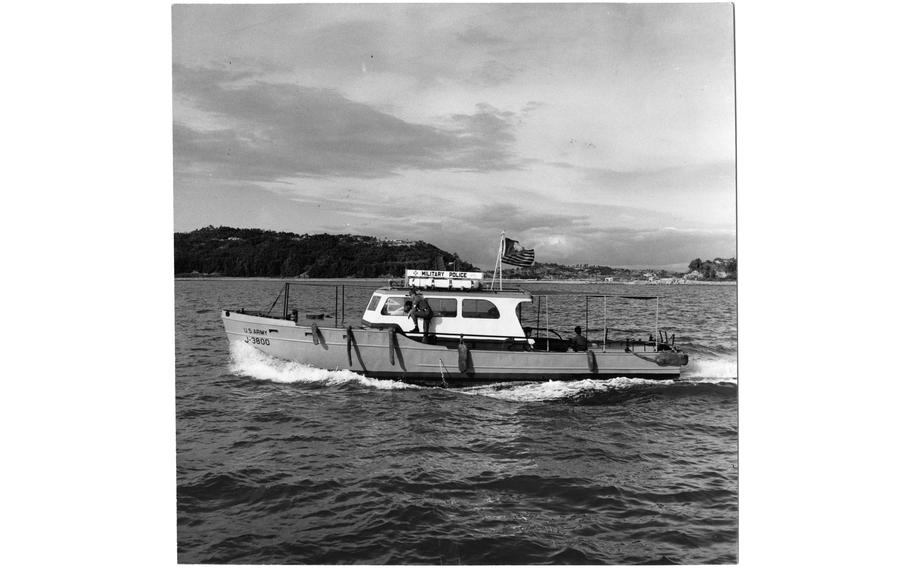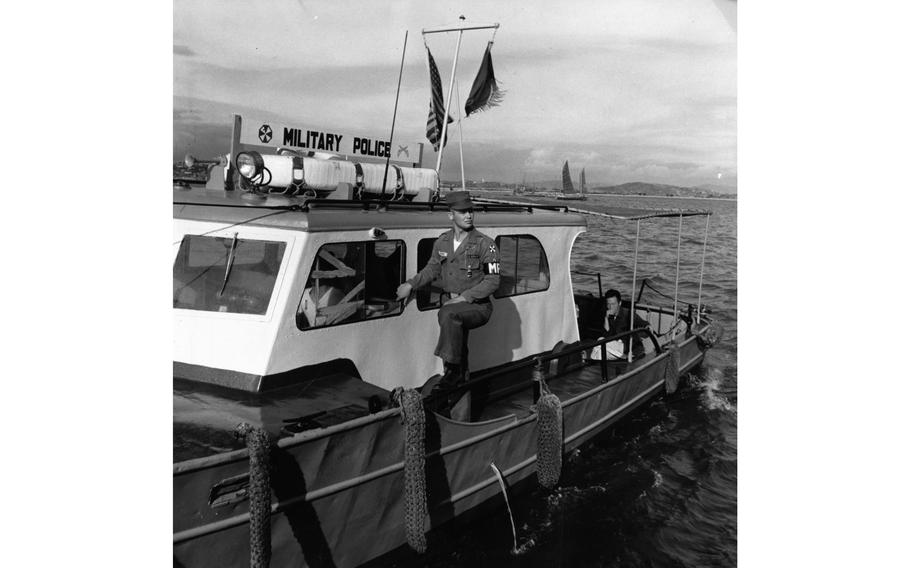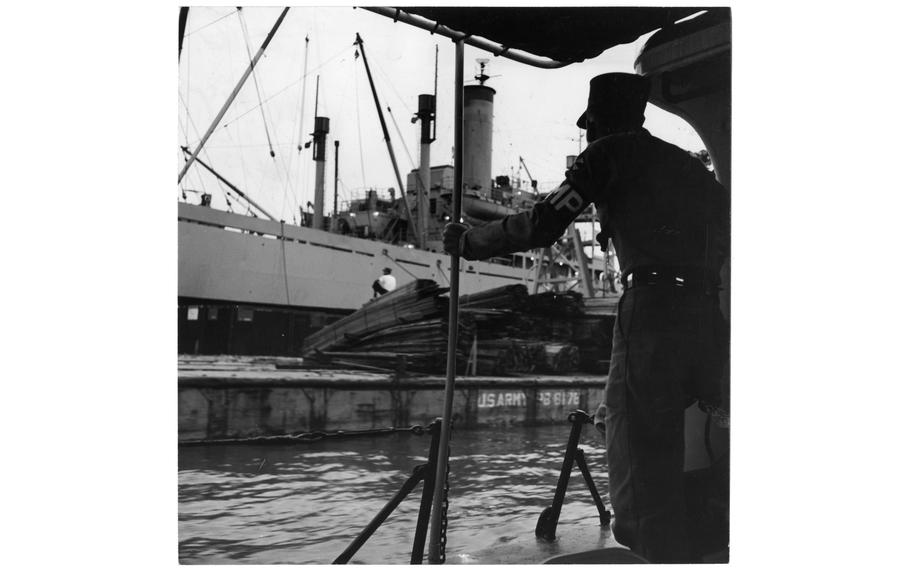 Medical officers from Inchon port also go with the patrol boat when it goes out to clear an incoming ship.
The MP harbor patrol is directed by the provost marshal, 1st Lt. David E. Hertzog. Sgt. William Gregory is in charge of the patrol. The patrol boat and crew are furnished by the Army's Transportation Corps.
Were you stationed in Korea in the 1950s and want to read more articles from your time there? Subscribe to Stars and Stripes' historic newspaper archive! We have digitized our 1948-1999 European and Pacific editions, as well as several of our WWII editions and made them available online through https://starsandstripes.newspaperarchive.com/
---
---
---
---