Bridge dedication ceremony held for WW II veterans and brothers
By
Times West Virginian, Fairmont
July 9, 2022
---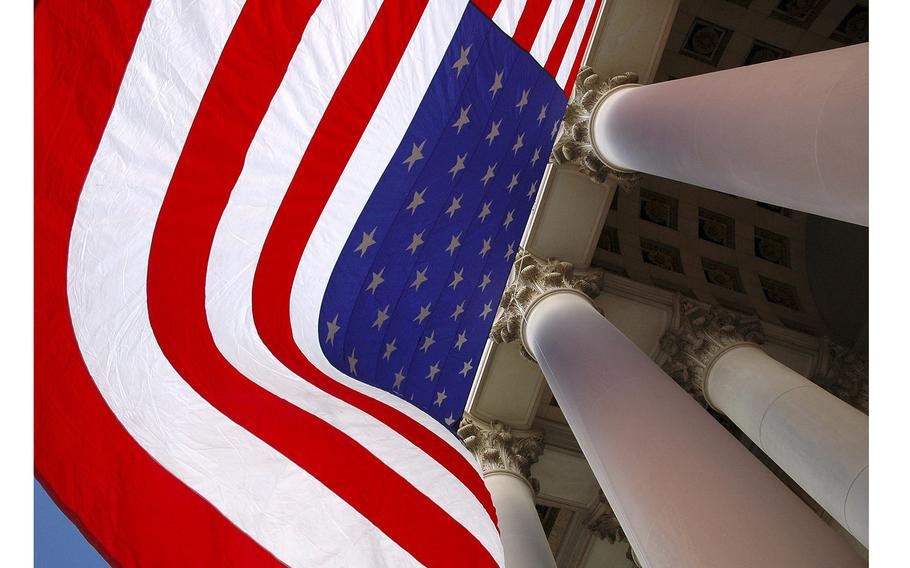 MANNINGTON, W.Va. (Tribune News Service) — A Mannington family has given a whole new meaning to the term 'brothers in arms.'
Built in 1926 and forged of steel and concrete, the Buffalo Street bridge was re-dedicated Friday to honor five Toothman brothers from the "greatest generation," those who served in World War II.
In total, there were nine Toothman brothers. Of the five brothers who served in the military made it back alive from the war and, while many of them didn't talk about their experiences in war, they endured physical and mental trauma.
The brothers are named Hubert Early Toothman, Rupert Clyde Toothman, Harold Herman Toothman, Osborne Dale Toothman and Lawrence Reid Toothman.
Earlier this year, the West Virginia legislature passed a resolution re-naming the bridge the " WW II Veterans Toothman Brothers Memorial Bridge." Plans call for replacing the 1920-era structure with a modern bridge in 2026. Marion County Commissioner Linda Longstreth introduced the bill while serving as a West Virginia delegate and delegates Guy Ward, R- Marion County, and Joey Garcia, D- Marion County, co-sponsored the bill. But, Dennis Toothman, son of Sherwin Toothman — one of the nine brothers, worked to set the idea in motion.
At the dedication, several officials and family members spoke about the brothers and how they felt to be at the dedication. There were several members of the Toothman family in attendance, some of them traveled from as far away as Arizona and Florida.
"These gentleman fought for our freedom and that's what we're here today for — to finally thank them in some tribute for their service that they gave to this country. We wouldn't be here today if they hadn't fought in the war and won the war," Longstreth said.
Garcia shared similar sentiments and provided an anecdote about when he went with his grandmother to see the film "Saving Private Ryan." The movie focuses on two brothers fighting in the same war, which is similar to the Toothman Brothers, Garcia said.
"As generations pass, the honor, the duty and the courage of those people that fought that day — we must make sure that is remembered," Garcia said.
The youngest and only surviving brother of the nine — Ed Toothman — talked about what the project meant to him and what it would've meant to his brothers.
"I'm proud of my brothers and I'm proud of their stories," Ed Toothman said.
Dennis Toothman described pieces of each brothers experience in the war.
Osborne Dale served as a Marine from 1938 to 1946. Rupert Clyde and Harold Herman served in the U.S. Army and were discharged in 1945, but Rupert was badly injured at the time of his discharge.
Lawrence Reid was a U.S. Army Air Force B-24 pilot and was shot down over Austria during his eighth mission. He parachuted from the plane, was captured by the Germans, was freed from a POW hospital by Russians and was discharged in 1946.
Hubert Earl served in the U.S. Army, was wounded in France near the German border and was discharged in 1945.
Sons, daughters and others related to each brother shared commemorating words about them.
___
(c)2022 the Times West Virginian (Fairmont, W. Va.)
Visit the Times West Virginian at www.timeswv.com
Distributed by Tribune Content Agency, LLC.
---
---
---
---