Fort Ticonderoga awarded $500,000 in combined grants for Native American, battlefield projects
by
Lohr Mckinstry
The Press-Republican
November 18, 2021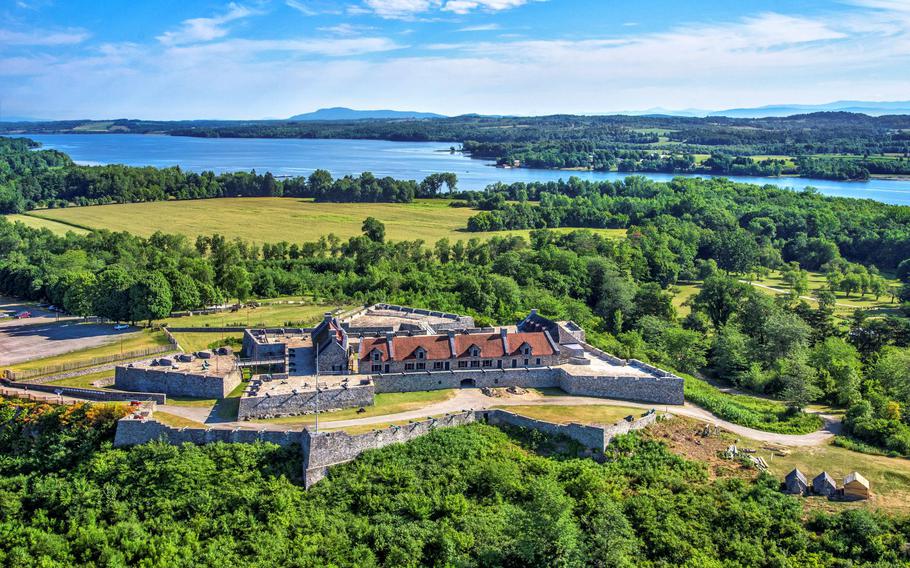 TICONDEROGA, N.Y. (Tribune News Service) — Fort Ticonderoga just got three major grants totaling half a million dollars, two centering on Native Americans and the third on the famous Carillon Battlefield at the stone fortress.
The money was awarded by the Institute of Museum and Library Services, the National Endowment for the Humanities: Sustaining the Humanities through the American Rescue Plan, and the American Battlefield Protection Program.
"All three grant-funded projects will increase access and awareness of our museum's singular collections, significantly expand educational reach, invest in our historic resources, landscape and collections, and engage new partners in the study and understanding of the past and its meaning to us today," Fort Ticonderoga President and CEO Beth Hill said in a news release.
The Institute of Museum and Library Services grant to the Fort Ticonderoga Museum will build and strengthen relationships with the indigenous communities whose aboriginal land includes Fort Ticonderoga, Hill said.
She said the collaborations will develop the documentation necessary for the return of indigenous ancestors and their associated belongings at the fort that fall under the National Native American Graves Protection and Repatriation Act.
The National Endowment for the Humanities: Sustaining the Humanities through the American Rescue Plan will allow the fort's museum staff to digitize and make accessible archival records of the Revolutionary War fort.
The staff will begin collaboration with indigenous communities to develop a public program and digital exhibition, using the archives, that explore the war and its impact in new ways, fort Vice President of Collections and Digital Production Miranda Peters said.
"Fort Ticonderoga is ushering in a new era of engagement by collaborating with various stakeholders and partners," she said in the release. "These projects will improve our ability to more fully understand our collections and tell Ticonderoga's unique layers of history in a more accessible and inclusive way."
The project is called "Opening the Vault: Pathways of Accessibility to Ticonderoga's Hidden Collections."
Finally, the National Park Service: American Battlefield Protection Program Battlefield Interpretation Grant will let the fort work with some partners to improve on-site and virtual interpretation of its battlefield that meets the needs of visitors of all abilities.
The final project report will serve as a road map for future interpretative and physical development of the Carillon Battlefield at the fort, Hill said.
The Battle of Carillon was fought on July 8, 1758, during the French and Indian War, at Fort Carillon, now Fort Ticonderoga.
In the battle, which took place chiefly on a ground rise about three-quarters of a mile from the fort, a French army of about 3,600 men under General Marquis de Montcalm and the Chevalier de Levis fully defeated a numerically superior force of British troops under General James Abercrombie.
(c)2021 the Press-Republican (Plattsburgh, N.Y.)
Visit the Press-Republican at pressrepublican.com
Distributed by Tribune Content Agency, LLC.
---
---
---