St. Helena Island's Fort Fremont, 'the F-35 of its day,' has a brand new history center
by
Karl Puckett
The Island Packet
November 8, 2021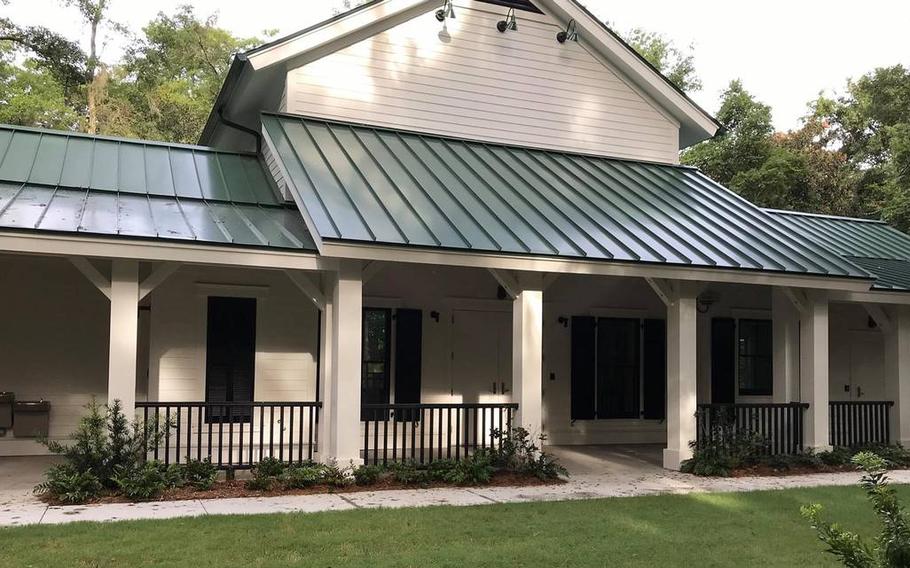 (Tribune News Service) — St. Helena Island's Fort Fremont, built 122 years ago to protect the country's coast in the Spanish-American War, has a brand new installation: a history center.
Kathryn Mixon, president of Friends of Fort Fremont, said the center will help better explain the important national history in Beaufort County's backyard.
"It's just an amazing part of our history," Mixon says.
Beaufort County, which owns the fort and the preserve at 1124 Lands End Road, and the Friends of Fort Fremont will host a grand opening for the History Center from 3 to 5 p.m. Tuesday. The public is welcome.
Among the last forts constructed in the nation, it was one of the most technologically advanced batteries of its time, Mixon said. It had electricity, a plot room, short-range guns and a fire tower used to direct artillery fire.
"It's comparable to the F-35 of today," says Mixon, comparing the historic battery to the modern-day fighter jet.
Built facing Port Royal Sound in 1899, Fort Freemont was one of six fortifications designed to protect the southeastern coast, and it's one of two surviving coastal fortifications in the country still intact from the Spanish-American War era.
The fort listed on the National Register in 2010 was deactivated in 1912.
The center, constructed for about $1 million, will house a diorama depicting what the original site once looked like. The diorama was built by master modeler Dennis Cannady.
The fort site includes numerous outbuildings, including an administration building, guard house, barracks, hospital, stable, mess hall, bakery, commissary, post exchange, lavatory and water tower. It was manned by a force of up to 110 personnel.
Visitors learn about history
Visitors to Fort Fremont Preserve can learn about the fort's history by reading the interpretive panels on displays near the batteries, taking a self-guided walking tour through a smart phone app, visiting the history center exhibit hall or attending a docent-led tour of the property. The forested habitat also provides an opportunity for viewing spring and fall migrating birds and enjoying the scenic views of the Port Royal Sound.
The preserve is open to the public Monday through Sunday from dawn to dusk. The history center exhibit hall is open to the public every Friday and Saturday from 10 a.m. to 2 p.m.
(c)2021 The Island Packet (Hilton Head, S.C.)
Visit The Island Packet (Hilton Head, S.C.) at www.islandpacket.com
Distributed by Tribune Content Agency, LLC.
---
---
---