John W. Hinckley Jr.'s freedom is unprecedented. Others who tried to kill presidents faced very different fates.
by
Gillian Brockell
The Washington Post
September 28, 2021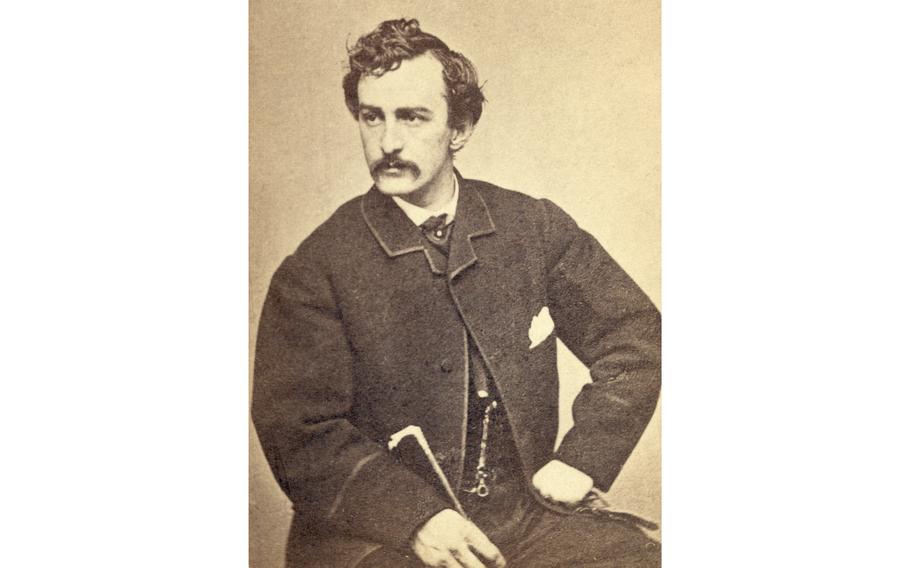 The man who shot President Ronald Reagan and three others in a 1981 assassination attempt will be granted an unconditional release by a judge, likely making him the first person to ever shoot a president and live to see freedom again.
Throughout U.S. history, five sitting presidents and one former president have been killed or wounded in assassination attempts. In all of the other incidents, the shooters were either executed or killed soon afterward.
John W. Hinckley Jr. shot Reagan, White House press secretary James Brady and two officers outside a Washington hotel on March 30, 1981, less than two months into Reagan's presidency. Reagan suffered a punctured lung and internal bleeding and nearly died from his injuries.
Hinckley, now 66, claimed no political motivation. At trial, he was found not guilty by reason of insanity after explaining that by shooting the president he was trying to get the attention of actress Jodie Foster, with whom he was obsessed. Foster had played a character in the movie "Taxi Driver," about a would-be assassin of a presidential candidate.
The verdict outraged many and led to changes in laws making the insanity defense more difficult to claim, but it didn't change the outcome of Hinckley's trial. He spent several decades in a government psychiatric hospital, where his condition improved, and by the 1990s he was going on supervised trips with family. In 2016, he was granted a strictly controlled conditional release to his mother's home in a gated community.
This is by far the best outcome for anyone who has ever shot a president.
When John Wilkes Booth assassinated President Abraham Lincoln in April 1865, he was dead by the end of the month. After soldiers hunted him down to a barn in Port Royal, Va., they set it on fire. As he moved around inside the burning structure, one soldier, claiming he spotted Booth raising a pistol, shot him in the neck. Booth's last words, according to biographer Gene Smith, were "Useless, useless."
Lawyer Charles Guiteau was arrested immediately after shooting President James Garfield in a Washington, D.C., train station in July 1881, supposedly because he imagined himself crucial to the new president's win and wanted an ambassadorship in exchange. Garfield lingered for months, enduring gruesome and unsanitary treatments by his doctors, before succumbing to his injuries.
"They ought to be indicted for murdering James A. Garfield, not me," Guiteau told reporters during his November trial. He was convicted and hanged.
For Leon Czolgosz, the anarchist who assassinated President William McKinley in 1901, punishment for his crime came swiftly, repeatedly and continued after his death. Within seconds of shooting McKinley in the abdomen at a public event in Buffalo, Czolgosz was punched in the face by James Parker, the Black man waiting behind him in line to meet the president.
"I am told that I broke his nose. I wish it had been his neck," Parker said later. Czolgosz was then badly beaten by law enforcement, and weeks later, after a brief trial, he was convicted and sentenced to death. He died by the electric chair 45 days after the shooting. Prison officials dissolved his body in acid, the New York Times reported.
Then there is Lee Harvey Oswald. The former Marine was taken into police custody hours after he shot and killed President John Kennedy from the Texas School Book Depository in Dallas. Two days later, while being transferred from the city jail to the county jail, he was shot and killed on live television by local nightclub owner Jack Ruby.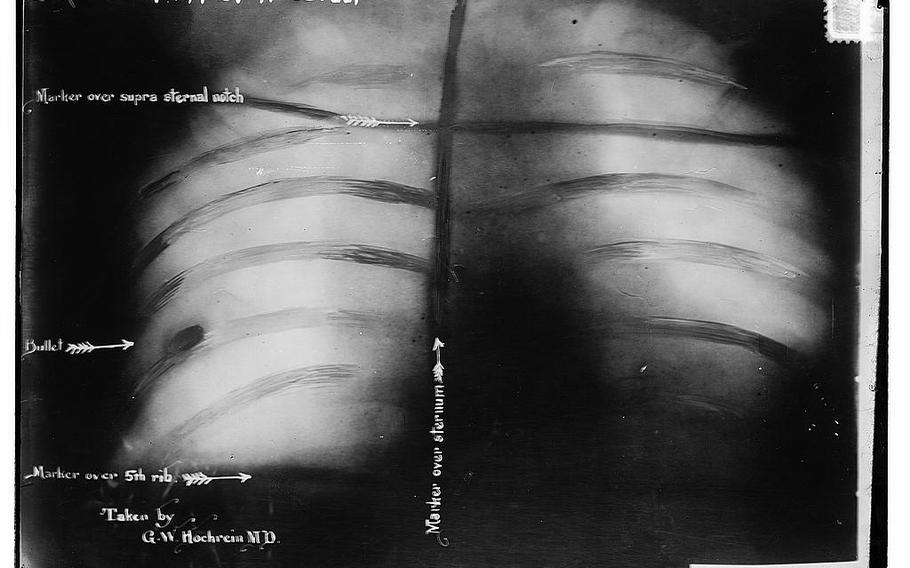 Other than Reagan, there is only one other president who survived being shot by a would-be assassin, but in that case, it was a former president. In 1912, Theodore Roosevelt was in Milwaukee campaigning for a third term and a return to the White House when he was shot in the chest by saloonkeeper John Flammang Schrank. Roosevelt was famously saved by the eyeglasses case and folded speech in his breast pocket, which slowed the bullet and saved him from serious injury. Schrank was nearly lynched by the surrounding crowd until Roosevelt intervened. Schrank told authorities McKinley's ghost had ordered him to kill Roosevelt; he was declared insane and, like Hinckley, committed. Unlike Hinckley, he was never released; Schrank died in custody in 1943.
In a handful of other incidents, sitting presidents have been shot at but not hit, with a broad range of consequences (or lack thereof) for the shooters.
In 1835, Andrew Jackson beat a failed assassin with his cane; the perpetrator was found to be insane and institutionalized until his death.
In the summer before Booth assassinated Lincoln, Lincoln was shot at twice - once by Confederates during the Battle of Fort Stevens, and once by an unknown assailant, who, according to biographer Carl Sandburg, shot straight through Lincoln's top hat while he rode alone on horseback.
In early 1933, while still president-elect, Franklin Roosevelt narrowly escaped being shot by Giuseppe Zangara at a Miami park. The shooter, an unemployed bricklayer, said he hated capitalism, the rich and just presidents in general. Zangara was quickly sentenced to 80 years for wounding others in the attack. When one of victims, Chicago mayor Anton Cermak, died, he was resentenced for murder and executed.
Only two women have ever attempted to shoot a president. Incredibly, both women acted only 17 days apart in 1975 and were aiming at the same guy - President Gerald Ford. Neither Lynnette "Squeaky" Fromme nor Sara Jane Moore hit their target, though they did pull their triggers. Each woman was sentenced to life in federal prison, and each woman escaped briefly — Moore in 1979 and Fromme in 1987 — before being recaptured. Both were also paroled in the years following Ford's death in 2007.
At the same time Hinckley could be released unconditionally, Sen. Robert Kennedy's assassin, Sirhan Sirhan, could be paroled from prison. In August, a California parole panel voted in favor Sirhan's release, more than 50 years after he killed the presidential candidate. The decision must still be approved by the full parole board and the governor before Sirhan would be released.
In 2007, Arthur Bremer was granted a conditional release from prison after attempting to assassinate presidential candidate George Wallace at a 1972 rally in Laurel, Md. At 21, he shaved his head and kept a diary of his plot to kill either Wallace or President Richard Nixon.
Wallace was easier. At trial, Bremer pleaded not guilty by reason of insanity, but a jury took less than two hours to find him both sane and guilty.
Bremer's parole is scheduled to end in 2025; he will be 74.
Bremer was part of screenwriter Paul Schrader's inspiration to write "Taxi Driver," the movie that Hinckley later said became part of his fantasy to kill Reagan.