From the archives, 1958: Korea honors its fallen heroes
Stars and Stripes
June 6, 2022
---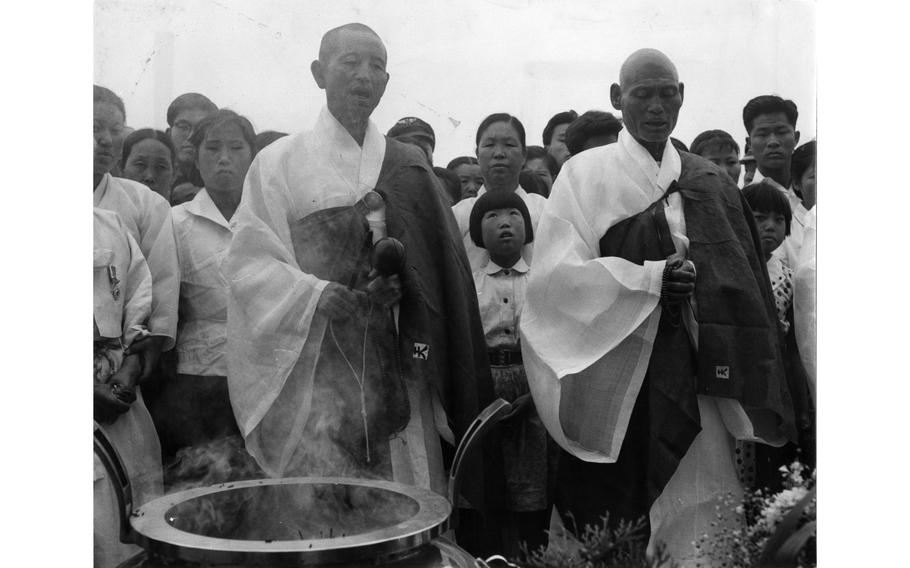 This article first appeared in the Stars and Stripes Pacific edition, June 9, 1958. It is republished unedited in its original form. 
SEOUL — Tiny wisps of white incense smoke curled skyward Friday from the Republic of Korea Armed Forces Cemetery on the banks of the Han River where thousands gathered to honor their war dead.
The mourners, dressed in crisp white traditional costume, wore medals of their fallen sons, husbands and relatives as they burned incense and prayed at the graves of their lost ones.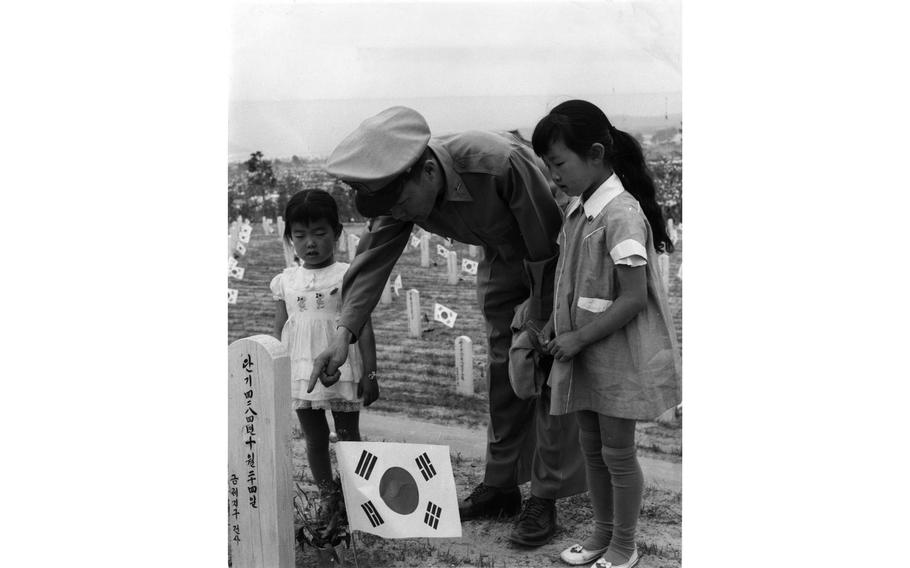 Services were held throughout Asia's youngest nation in honor of the more than 155,000 who gave their lives to help the Republic of Korea escape the talons of encroaching communism.
ROK President Syngman Rhee and General George H. Decker, UNC/USK/Eighth U.S. Army commander-in-chief, placed wreaths at the tomb of Korea's Unknown Soldier.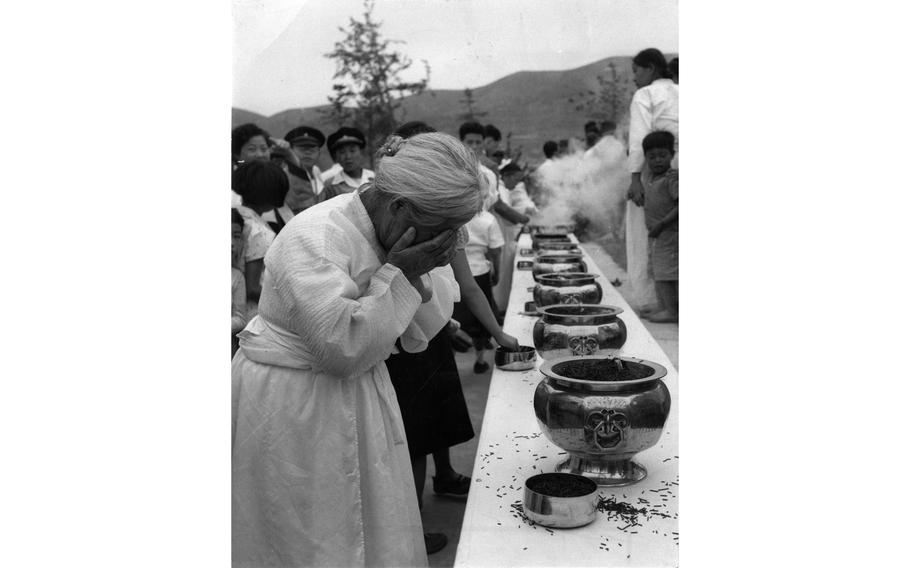 Similarly, other representatives of ROK government agencies and bereaved families laid wreaths at the base of the tomb, a monument to the Republic's determined fight to remain part of the Free World.
Want to read more historic articles from Stars and Stripes? Subscribe to Stars and Stripes' historic newspaper archive! We have digitized all of our 1948-1999 European and Pacific editions, as well as several of our WWII editions and made them available online through http://starsandstripes.newspaperarchive.com/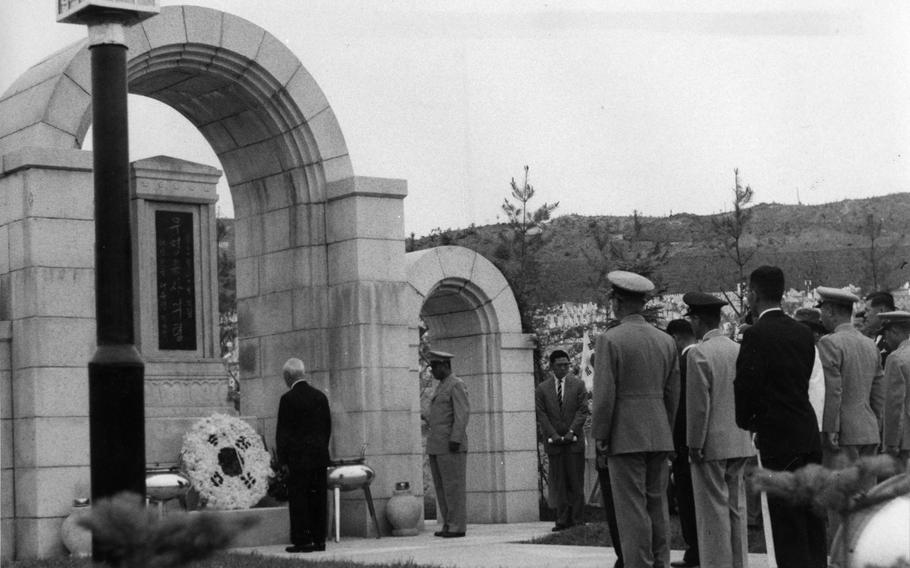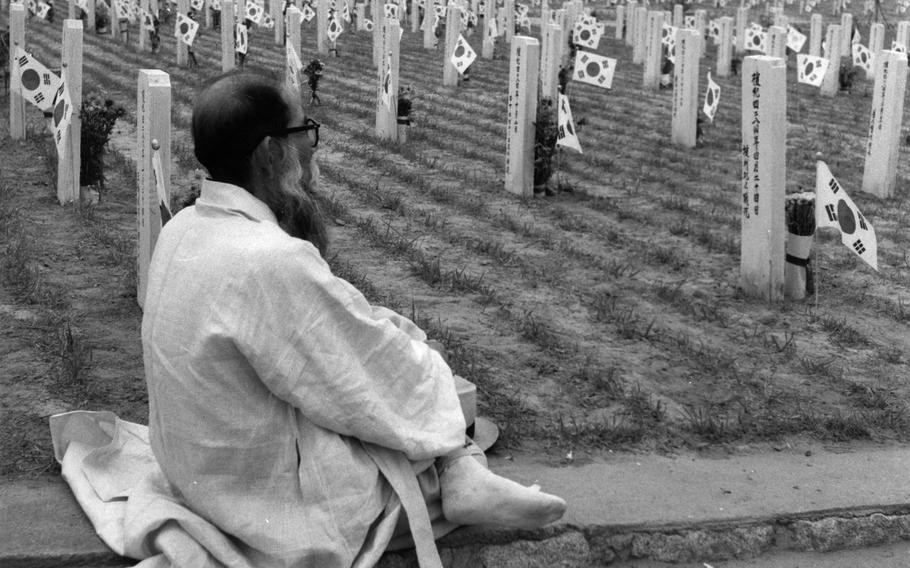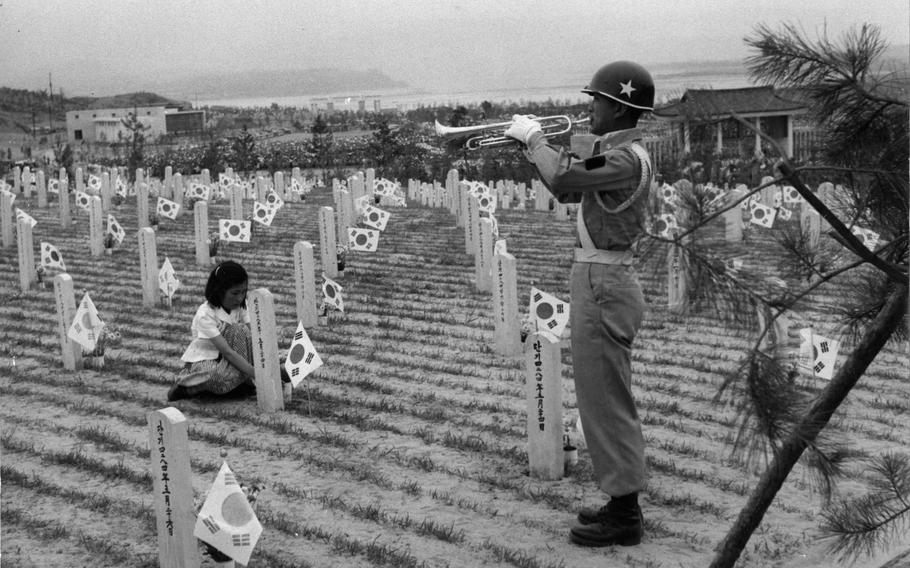 ---
---
---
---