FROM THE STARS AND STRIPES ARCHIVES
Huebner visits school for Black troops
by
ROBERT E. RODGERS
Stars and Stripes
May 23, 2021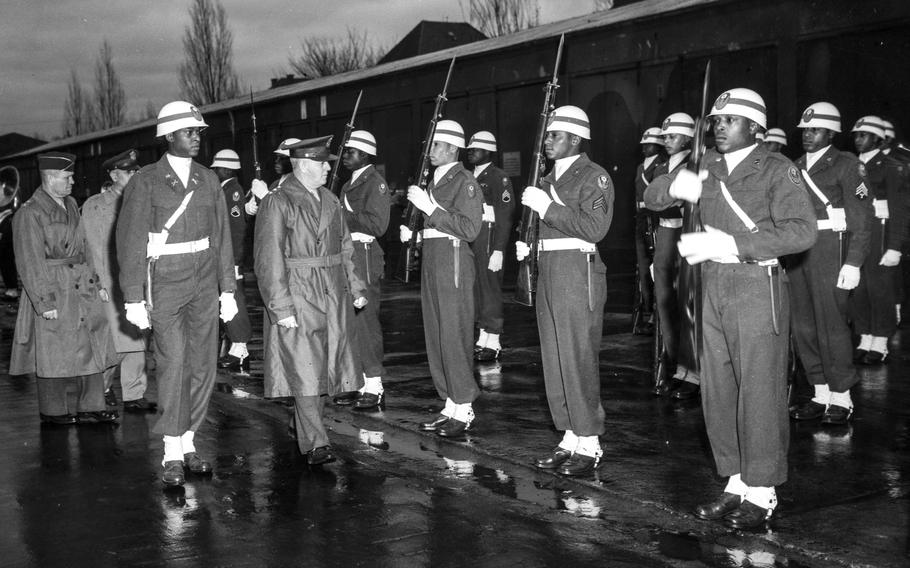 KITZINGEN, Jan. 13 (S&S) Lt. Gen. Clarence R. Huebner today surveyed the Kitzingen Basic Training Center for Negro troops, the Army's only experimental school of its kind.
The deputy EUCOM commander toured the extensive former air base with 20 general and staff officers from Frankfurt and the 1st Mil. Dist. for six hours. The visitors were guided by Brig. Gen. Lewis C. Beebe, commandant of the center, and Lt. Col. Marcus Ray, EUCOM adviser on Negro affairs.
"This center," Huebner declared, "is the spark plug of the whole Negro population in the European Command."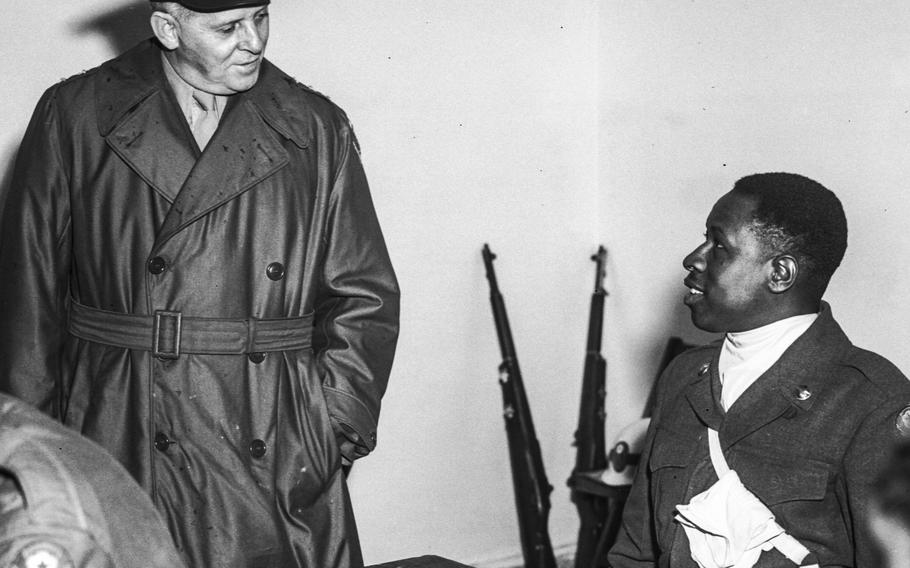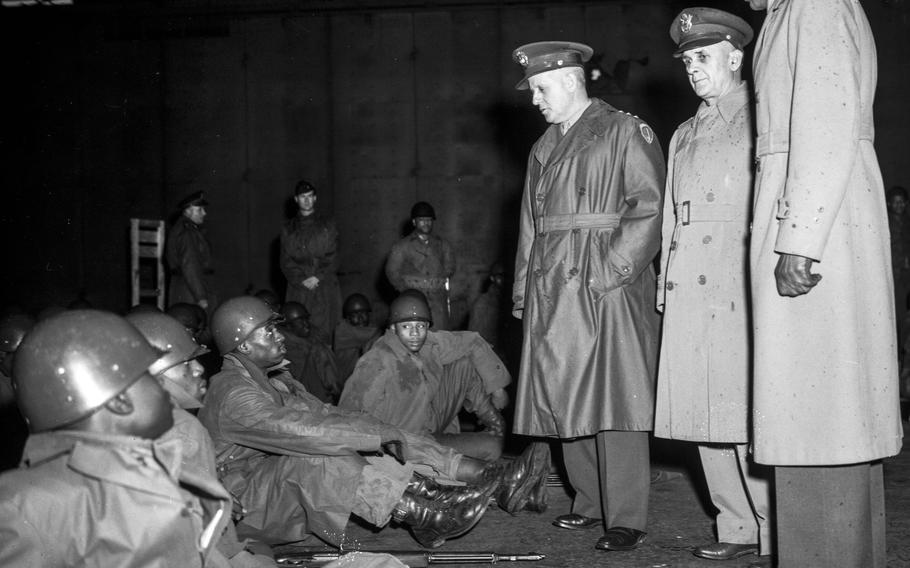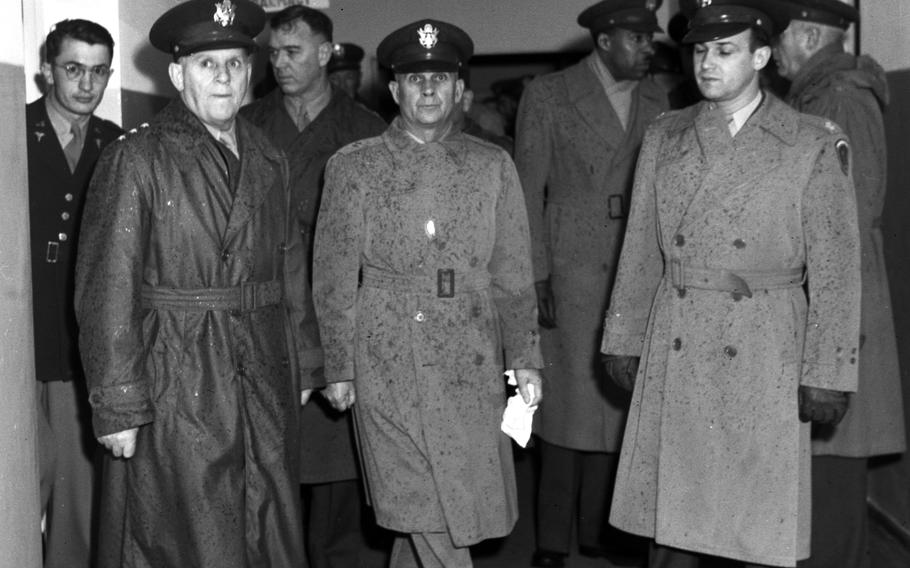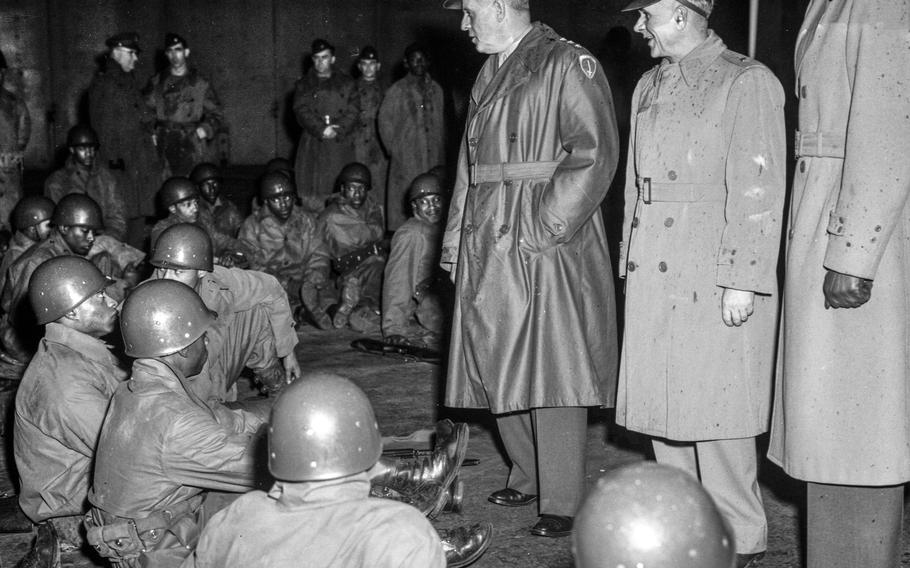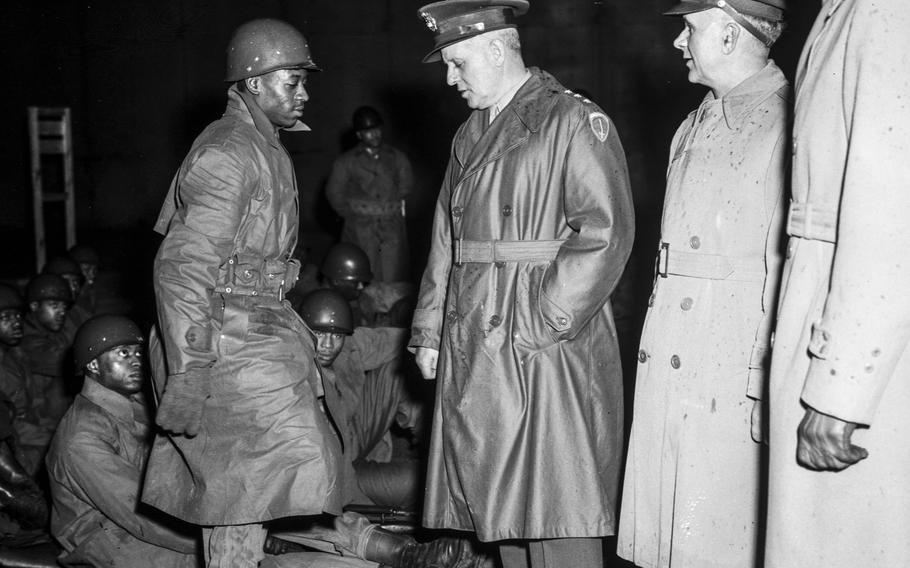 The center, which expects to reach full operation by May 1, plans eventually to train every Negro soldier in the EC, as well as any arriving as replacements. Every three months 900 new men will pass through its classrooms and field exercises, though rifle outfits will stay only one month.
Classroom instruction ranges from literacy training to courses on high school level. Each soldier will receive 10 hours instruction a week in English, arithmetic, geography and other school subjects.
"There are 14,000,000 Negroes in the U.S.," Huebner stated. "If the Nation is to utilize this manpower in the Army, we must develop its leadership potential."
Inspecting the center in a heavy rain, the deputy EUCOM chief saw preparations for a vast recreation hall with two basketball courts, a snack bar, a tailor shop and other facilities. He visited a class on the M1 rifle and several other classes.
"We are seeking a high standard of soldiering," Huebner said, "and we want to give these men the best available instruction in other subjects. The two are not incompatible."
It is estimated that more than a year will be needed to pass through the school all the Negro units now in the theater.
Among the ranking officers accompanying Huebner were Maj. Gen. James A. Van Fleet, Maj. Gen. Frank W. Milburn, Maj. Gen. Carter B. Magruder and Brig. Gen Don G. Shingler.
---
---
---