Republican Congress members sue CDC to end airline mask mandate
By
McClatchy Washington Bureau
March 15, 2022
---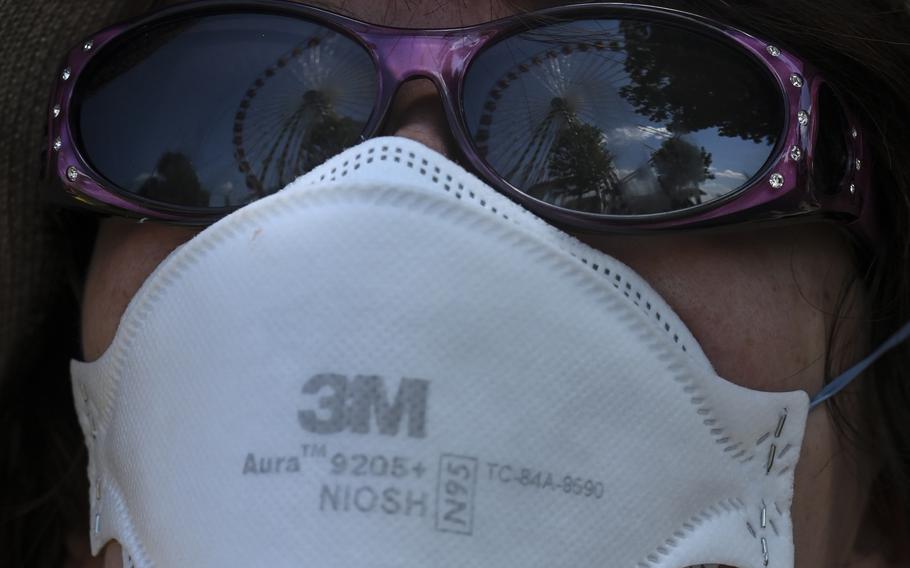 Stars and Stripes is making stories on the coronavirus pandemic available free of charge. See more stories here. Sign up for our daily coronavirus newsletter here. Please support our journalism with a subscription.
(Tribune News Service) — Rep. Thomas Massie is leading a group of conservative lawmakers in a lawsuit to strike down the federal mandate requiring masks on airplanes.
The suit is against the Centers for Disease Control and Prevention and includes 16 other Republican members of Congress.
"The Centers for Disease Control and Prevention does not have the legal authority to force people traveling on commercial airlines to wear masks," said Massie in a statement. "Congress never passed a law requiring masks on commercial flights. This lawsuit targets the faceless bureaucrats who are behind the CDC's unscientific regulation so that this illegal mask mandate can be brought to a permanent end."
Sen. Rand Paul, a continual critic of government mandates, has signed on as a co-plaintiff. The named defendants are CDC Director Rochelle Walensky and CDC chief of staff, Sherri Berger.
While most states and many businesses have relinquished the requirement to have a mask on in public venues, the federal mandate continues to impact transportation entities, like the airlines, Amtrak and subway systems.
The Biden administration is reportedly extending the COVID-19 restriction for at least another 30 days, through April 18, just as Europe deals with another spike in cases. American officials are worried the U.S. is now vulnerable to another outbreak after finally emerging from the Omicron variant.
But in his filing, Massie claims that none of the statutes or regulations cited by the CDC permit the agency to implement or enforce the mandate. Secondly, Massie said that even if Congress had granted the CDC such authority, it would violate a principle known as the "non-delegation doctrine."
The non-delegation doctrine is a principle in administrative law that Congress cannot delegate its legislative powers to other entities.
Besides Paul, Massie's other congressional co-plaintiffs include: Rep. Andy Biggs of Arizona, Rep. Dan Bishop of North Carolina, Rep. Lauren Boebert of Colorado, Rep. Andrew Clyde of Georgia, Rep. Warren Davidson of Ohio, Rep. Bob Good of Virginia, Rep. Paul Gosar of Arizona, Rep. Marjorie Taylor Greene of Georgia, Rep. Brian Mast of Florida, Rep. Alex Mooney of West Virginia, Rep. Barry Moore of Alabama, Rep. Ralph Norman of South Carolina, Rep. Bill Posey of Florida, Rep. Matt Rosendale of Montana, and Rep. Chip Roy of Texas.
©2022 McClatchy Washington Bureau.
Visit mcclatchydc.com.
Distributed by Tribune Content Agency, LLC.
---
---
---
---