Most people in US working remotely want to continue that — and not because of COVID
By
McClatchy Washington Bureau
February 17, 2022
---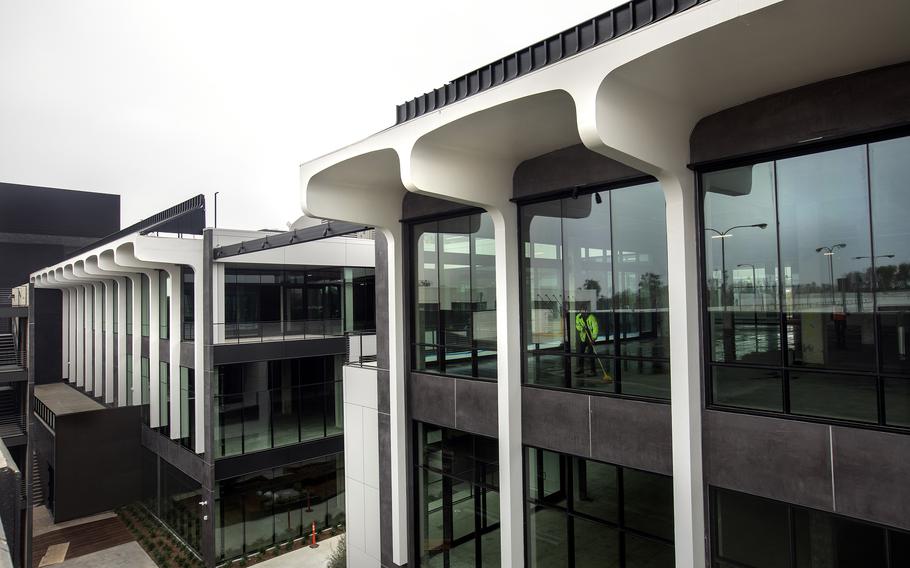 Stars and Stripes is making stories on the coronavirus pandemic available free of charge. See more stories here. Sign up for our daily coronavirus newsletter here. Please support our journalism with a subscription.
(Tribune News Service) — The coronavirus created an unforeseen adjustment for those who had to start working from home as workplaces across the country shut down over the virus's spread.
Now, close to two years later, most remote workers in the U.S. want to continue working out of their homes, and the reasons have changed "considerably" compared with those in 2020, according to a new Pew Research Center survey.
Here's why:
"Roughly six-in-ten U.S. workers who say their jobs can mainly be done from home (59%) are working from home all or most of the time," researchers wrote in the survey released Feb. 16.
The majority of those remote workers whose workplaces are open, 61%, have actively decided to not return in-person. Of this group, fewer, 42%, say they're worried about catching COVID-19 in their workplace compared with 2020 when 57% cited virus worries.
Meanwhile, 76% say they simply prefer doing their jobs away from the office compared with 60% who listed that as a "major reason" to work from home in 2020, according to the survey. However, 17% this year cite preference as a "minor reason," and 7% cite it as "not a reason."
Of all those in the U.S. working remotely, 38% say they haven't gone back since their offices are still shut down.
What's more is that most people able to work from home, 60%, say that if their boss gives them the option between returning to their jobs in-person or staying remote when the pandemic ends, "they'd like to work from home all or most of the time," researchers note.
This is a 54% increase compared with 2020. Additionally, 78% of current remote workers want to continue doing their jobs from home after COVID-19 subsides.
The survey of 10,237 adults in the U.S. was conducted Jan. 24-30 with a margin of error of plus or minus 1.5 percentage points, according to Pew Research Center.
Ultimately, 40% of employed people in the U.S. are able to work from home while 60% aren't, researchers point out.
More findings on remote work life
In regards to those who can work from home but opt for working in-person, 61% say they feel "more productive at their workplace," according to the survey.
Researchers also found college graduates and those with higher incomes are more likely to work remotely if they can.
For those who began remote work after a pandemic was declared, 64% say it's allowed them to balance work and life with more ease.
However, 60% "feel less connected to their co-workers," the survey found.
"Working from home is a relatively new experience for a majority of workers with jobs that can be done remotely – 57% say they rarely or never worked from home prior to the coronavirus outbreak," researchers wrote.
The survey comes as COVID-19 cases are going down nationwide, according to the Centers for Disease Control and Prevention. The weekly average of new virus cases went down by 42.8% compared with the prior week as of Feb. 9.
"As a country, we're making strong progress toward moving to a time when COVID is no longer a crisis," White House COVID-⁠19 Response Coordinator Jeffrey Zients said during a Feb. 16 briefing.
©2022 McClatchy Washington Bureau.
Visit mcclatchydc.com.
Distributed by Tribune Content Agency, LLC.
---
---
---
---